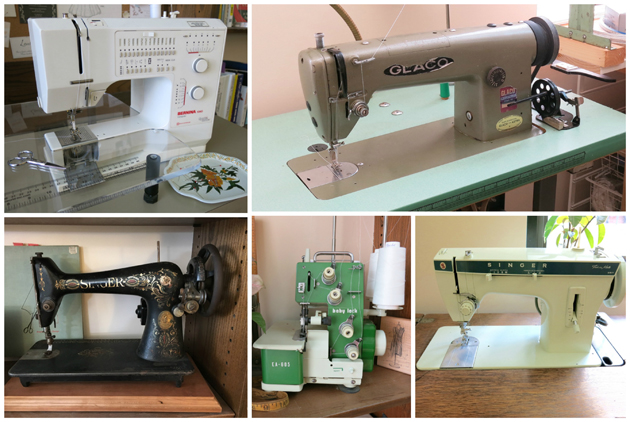 Before I start blogging about my summer bride, I thought I'd tell you a bit about my sewing machines, including the new additions to my studio. New to me, that is.
My Bernina 1080
Until very recently, I've only ever owned one sewing machine. Though my grandmother Agnes was a professional seamstress, I didn't learn to sew until I was an adult. Agnes was the type of woman who liked to give thoughtful gifts, especially ones that she also loved herself. So if a loved one shared a passion with her, she loved having the excuse to shop for her favorite things. (I've got a lot of Fiestaware thanks to Agnes!)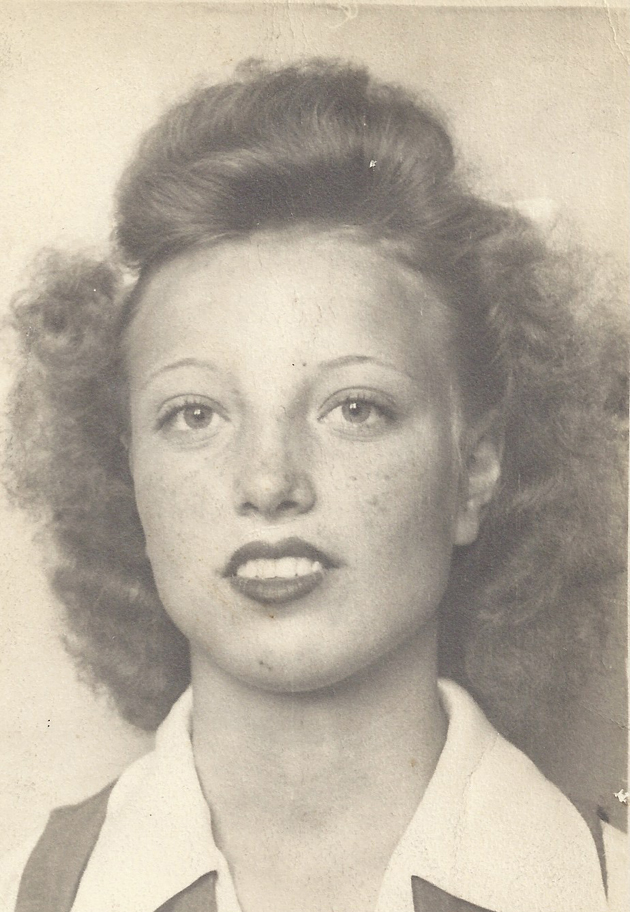 1997, my senior year in college, was the year I first learned to sew and the first year Agnes finally had a granddaughter that was seriously interested in sewing! My graduation gift from college before I headed off to Yale for a costuming internship, was a Bernina 1080.
This is a really nice machine. In the 18 years I've used it, I have never had a single problem with it. It sews like a dream…
I often get asked my opinion on the best sewing machine for beginners, and I have surprisingly little advice. I've only ever worked with high quality machines (which may be a secret to my success). Most beginners don't want to spend $1000 on their first machine, but if there is any way to swing it, that is what I recommend.
The experience working with a really nice machine makes sewing much easier and more enjoyable. Need advice on tension issues? I'm not going to be a lot of help, because I've never had them. Machine acting funny/skipping stitches/bunching thread/breaking needles? I can research how to help you, but I've got no advice based on personal experience. Since I have an awesome machine, I can focus on the fun parts of sewing rather than pulling out my hair while troubleshooting machine issues.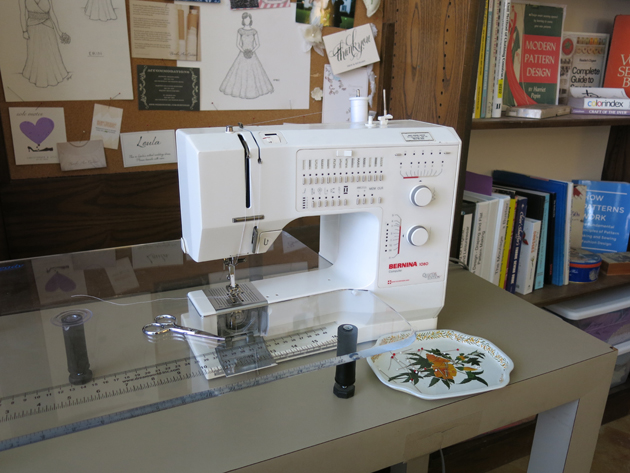 I've run my entire business using only this one machine and I totally trust it to make beautiful stress-free stitches every time. I am so grateful of this generous gift that proves invaluable year after year!
Agnes's Glaco Industrial
From the late 50s to the early 80s, Agnes worked in an East Texas sewing factory. Maulouf Manufacturing made women's clothing for J.C. Penny stores. At Malouf, Agnes was a sample maker. The sample maker makes the first garment from start to finish. This sample garment must then be approved by the designer and creative directors before it is sent to be mass produced in the factory.
This was her machine.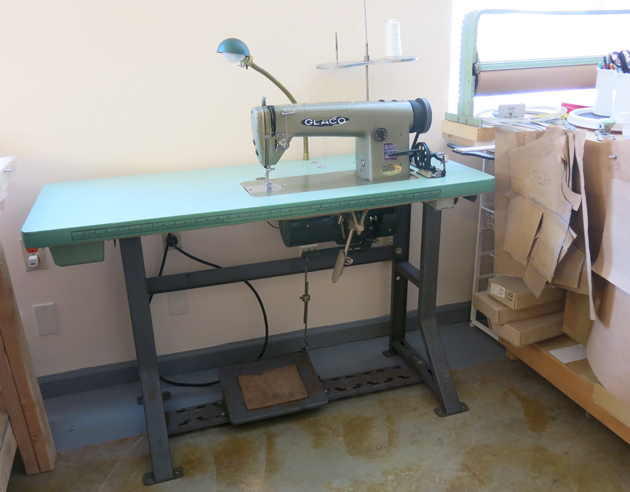 While working at Malouf, Agnes saved her money. She eventually used the money to build a house and she made certain that there was a sewing room. When she retired, she bought her machine from the company and moved it into her new sewing room. She still really loved to sew!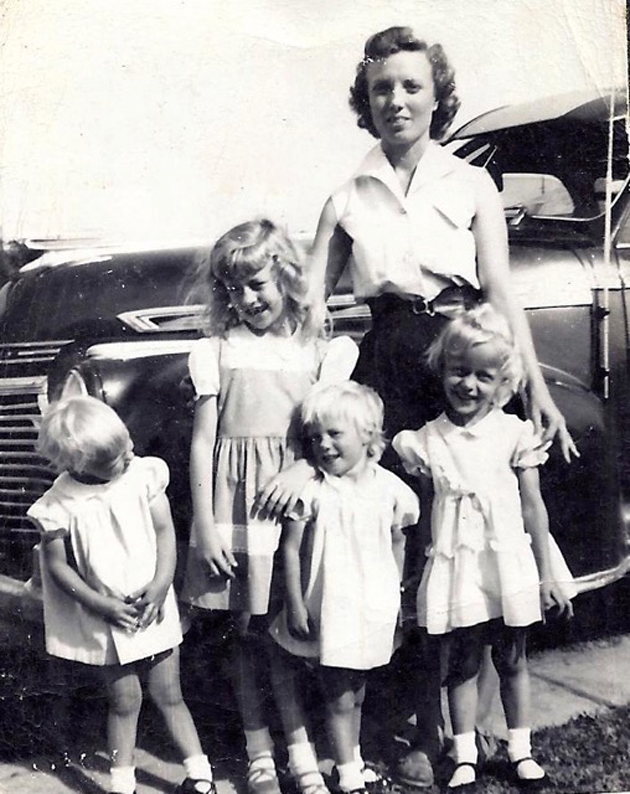 When Agnes died in 2002, (only a month before I moved to New York City and landed a job as a Broadway milliner) she left her beloved sewing equipment to me.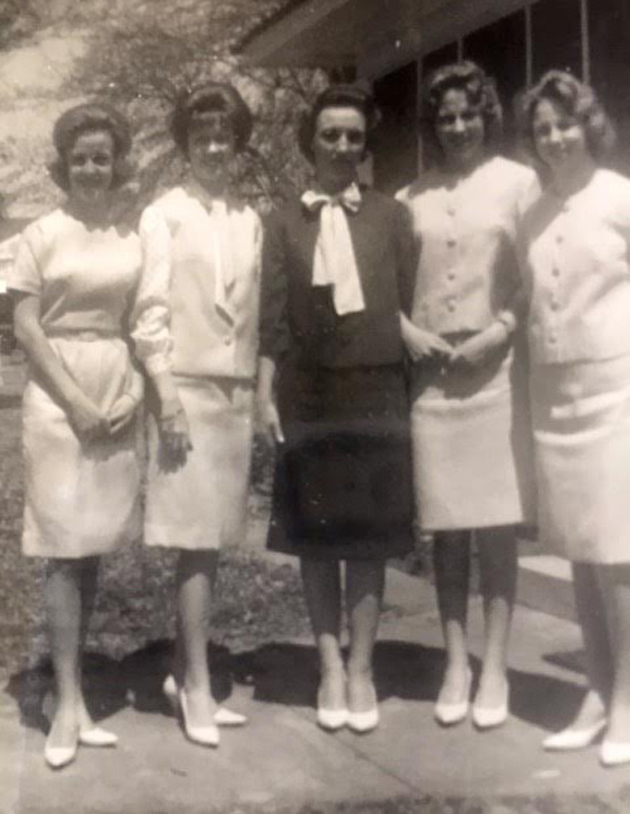 Having limited sewing space until I moved into the Eno River Mill last year, I never had room for a large industrial machine. Even when relocating from New York to North Carolina, Agnes's machine was still over 1000 miles away stashed in my parents' garage in Texas.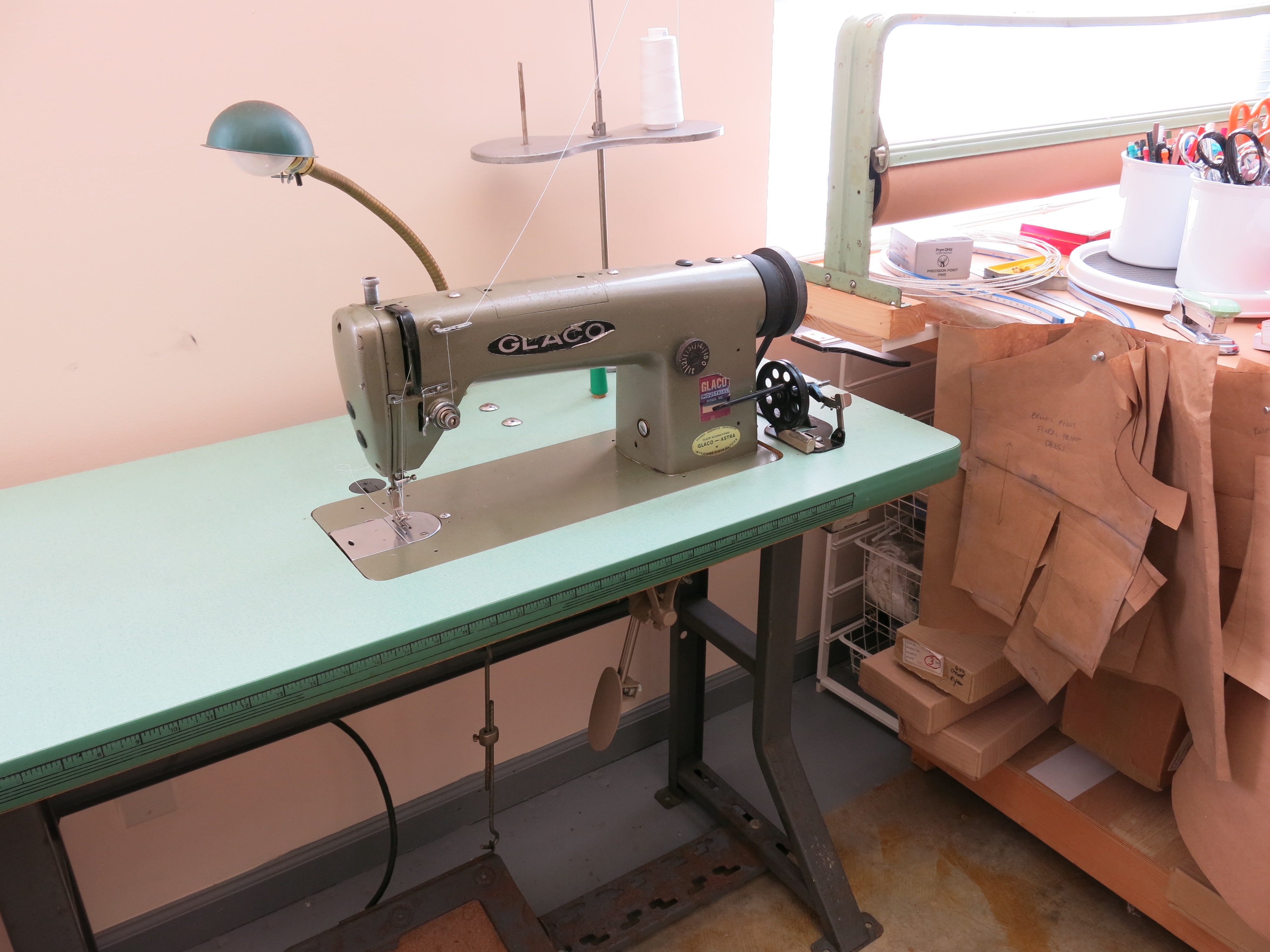 My parents recently bought a new truck (all Texans need trucks, right?) and my dad was itching for a road trip this summer. He's always loved driving, so moving Agnes's machine out of his garage and into my Sewing Room seemed like a perfect excuse.
Now Agnes's Glaco Industrial finally has a new home where it will be used and loved as a member of the family.
Agnes's BabyLock Serger
When Agnes left Malouf, she also bought her serger. Is it not the most adorable piece of equipment you've ever seen?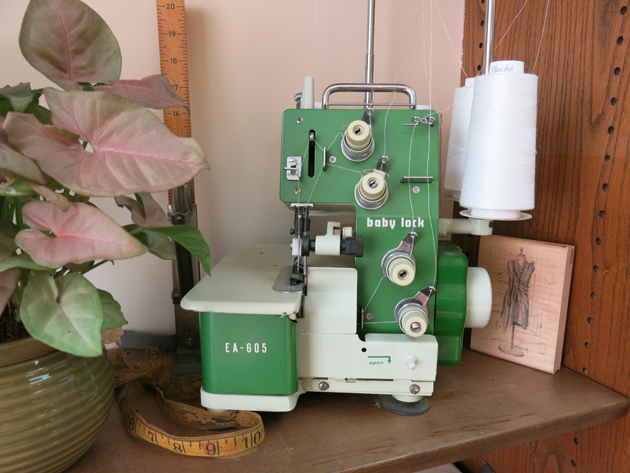 This one is portable and has been with me for many years. Unfortunately, I never use a serger! I personally don't care much for the "manufactured" look it gives to garments. I always strive to make my handcrafted clothes look better than manufactured ones, not to replicate them. I also find sergers frustrating to thread and troubleshoot.
That said, I found a local repairman who I think could get this little beauty in tip-top working order and perhaps inspire me to use it more often. Actually, I just want an excuse to meet this guy. Read about Sam Johnson, a 90-year old who has been repairing sewing machines in North Carolina for over 50 years.
My In-Law's Heirloom Singer
Another new-to-me machine was passed down from my father-in-law's family. It is a Singer and, after some research, I learned that it is a "Red Eye" Model 66 that was most likely manufactured in early 1910. It is a treadle machine that at one point was retrofit with a motor.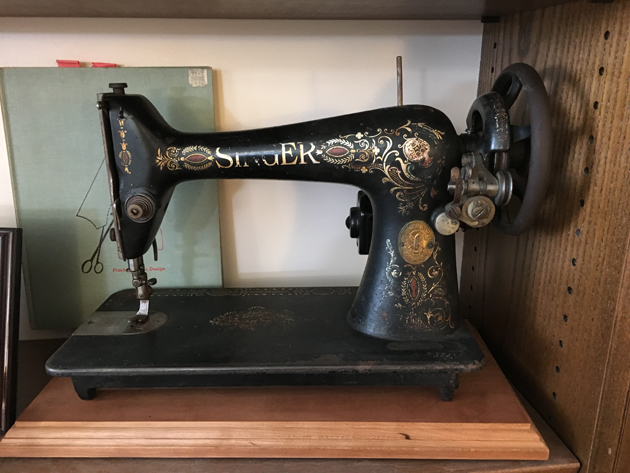 It's an absolutely gorgeous machine that came housed in a handsome oak table. Since I don't plan to actually sew with this machine, my husband made a wood base so that it could be showcased beautifully on my bookshelves.
My Mom's Singer
If you read my essay in Seamwork magazine, you'll know my mom doesn't sew. My mom's Singer came out of her brother-in-law's grandfather's house when he passed and no one else was interested in it. It is a very well-made and well-maintained machine.
It is a Singer Fashion Mate 257 and the manual that I found online is ©1971. My husband installed it into the 1910 Singer cabinet so that it can be used by my sewing students.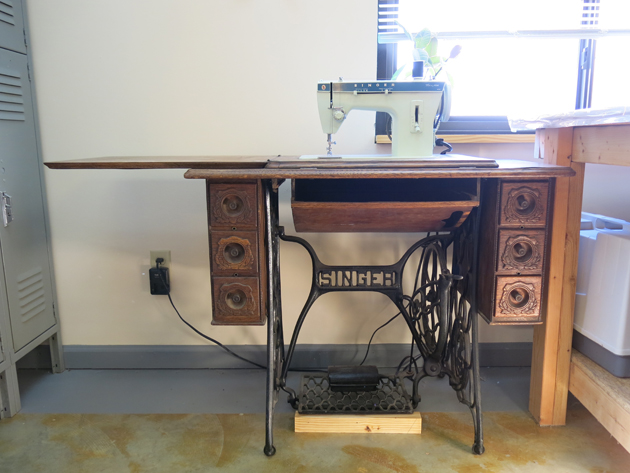 If someone asks me what sewing machine they should buy, I first say a Bernina. If that is out of their price range, I recommend searching thrift stores (or asking relatives) to find a vintage machine. In my opinion, a brand-new plastic machine is not nearly as good of an investment as an all-metal pre-1980s machine. You can often find machines still in great shape decades later because they were really well-made.
I bet a lot of beginner sewists give up on sewing because they think they aren't good at it. More than likely, their frustrations and/or less-than-stellar results were simply due to crappy tools, materials, or equipment.
Vintage machines are also super-cute.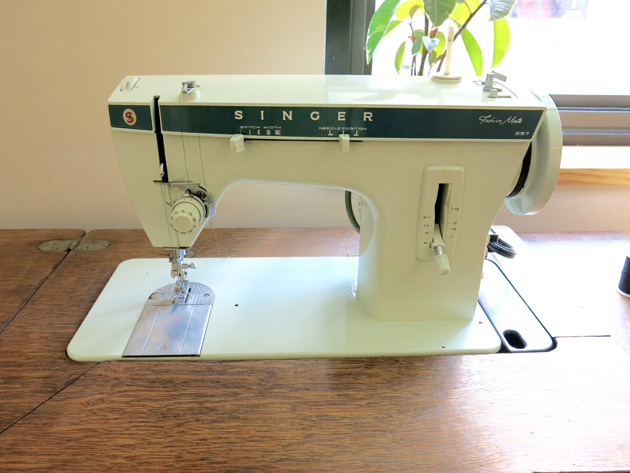 When my parents drove up in the big truck this summer, my mom also brought along her Fashion Mate. She had never managed to actually use it herself and knew it would be right at home in my Sewing Room with all of my other new(old) beauties!
What kind of sewing machine do you love to use? Do you have any heirloom machines?