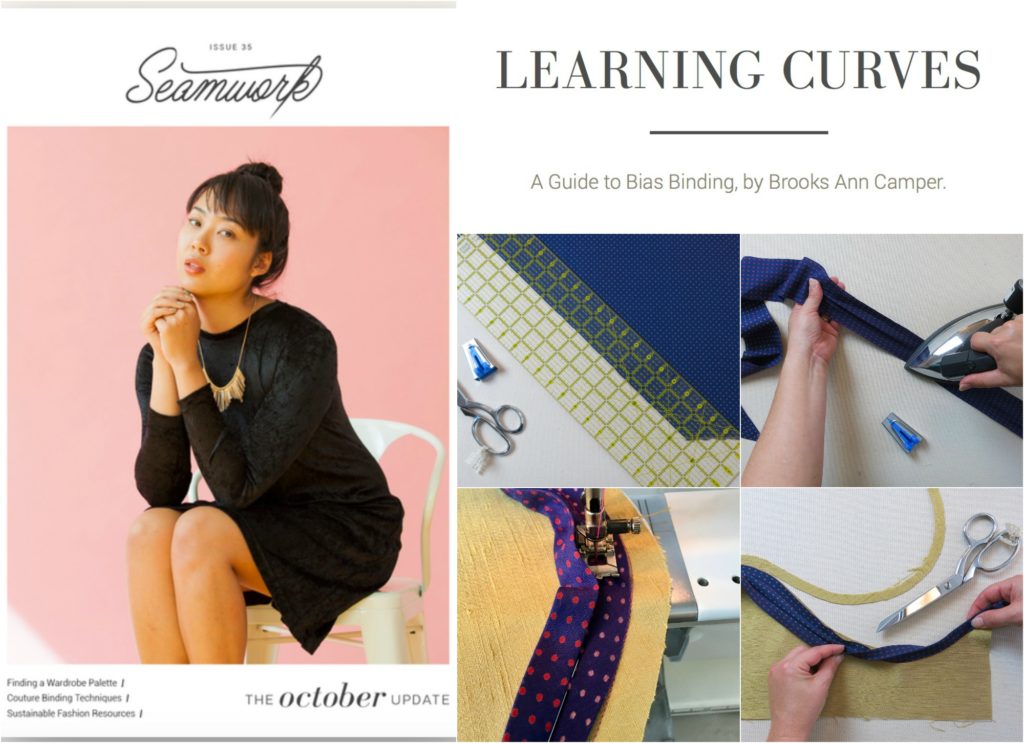 A quick post to share an article I wrote in this month's issue of Seamwork Magazine! It's called "Learning Curves: A Guide to Bias Binding". I discuss the principles of bias, how to make your own couture-quality bias tape, and how to add double fold bias tape to a curved edge without getting a wonky inconsistent finish.
Bias is a bit magic! Understanding its properties and taking a few extra steps I rarely see mentioned in other tutorials can create professional finishes that are a joy to sew and to wear.
[separator2]Here's an excerpt explaining fabric grain by comparing a climbing wall to a hammock:
"To understand the difference between something that is on-grain and something that is bias grain, I like to think of a gridded net of rope hung directly up and down from the top two corners. You could climb up this rope grid and it would remain relatively rigid, strong, and unchanged. This is similar to how fabric works when it is on-grain.
Then, think of this same rope grid hung from two diagonally opposite corners. The rigid squares turn into collapsed diamonds and the climbing wall essentially becomes a hammock! You could lay inside that same rope grid and it would mold to your body for a completely different kind of support. This is similar to what happens on the bias grain."[separator2]
I think you'll enjoy the step-by-step photo-filled process of learning couture tricks to creating your own stable bias tape and two of my favorite ways to add it to edges. Bias binding is definitely one of my go-to techniques and I hope it will become one of yours too!
Check it out at https://www.seamwork.com/issues/2017/10/learning-curves or by clicking the photo below: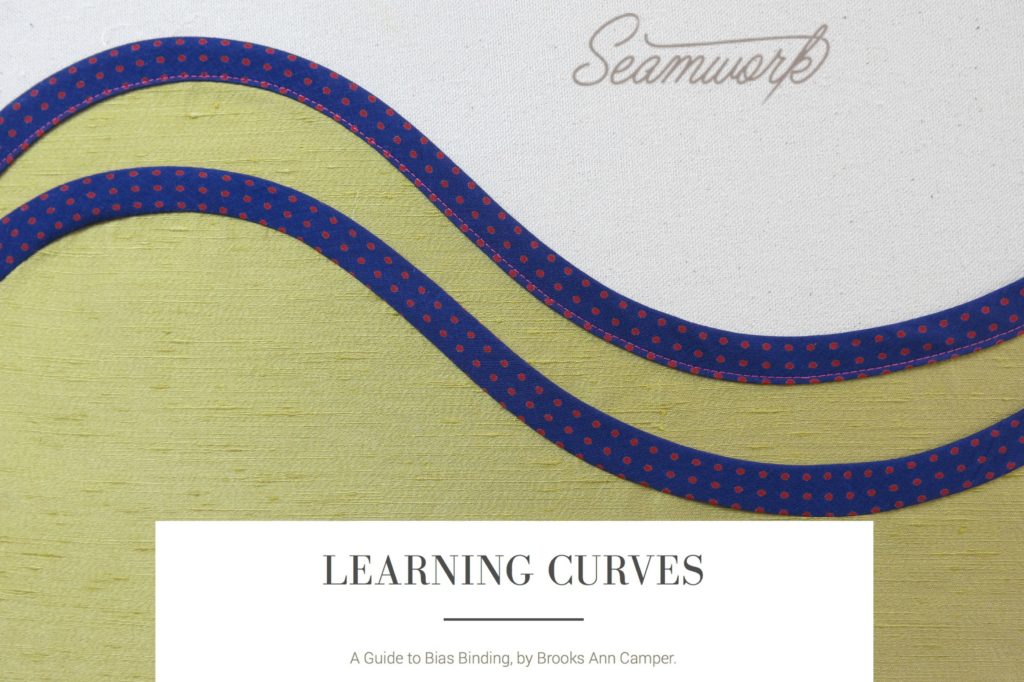 Enjoy and let me know if you learned something new!
This week, I'm off to teach my Couture Hand Sewing Intensive at Camp Workroom Social again! It's an amazing line-up of classes and teachers and I am so excited to be back for more. Don't know about CWS? Check out my post "Sewing Camp is Real!"
NEXT POST: I'll be back to telling the story of Cameron's wedding overdress!
SaveSave
SaveSave
SaveSave
SaveSaveSaveSave
SaveSaveSaveSave
SaveSave
SaveSave
SaveSave
SaveSaveSaveSave