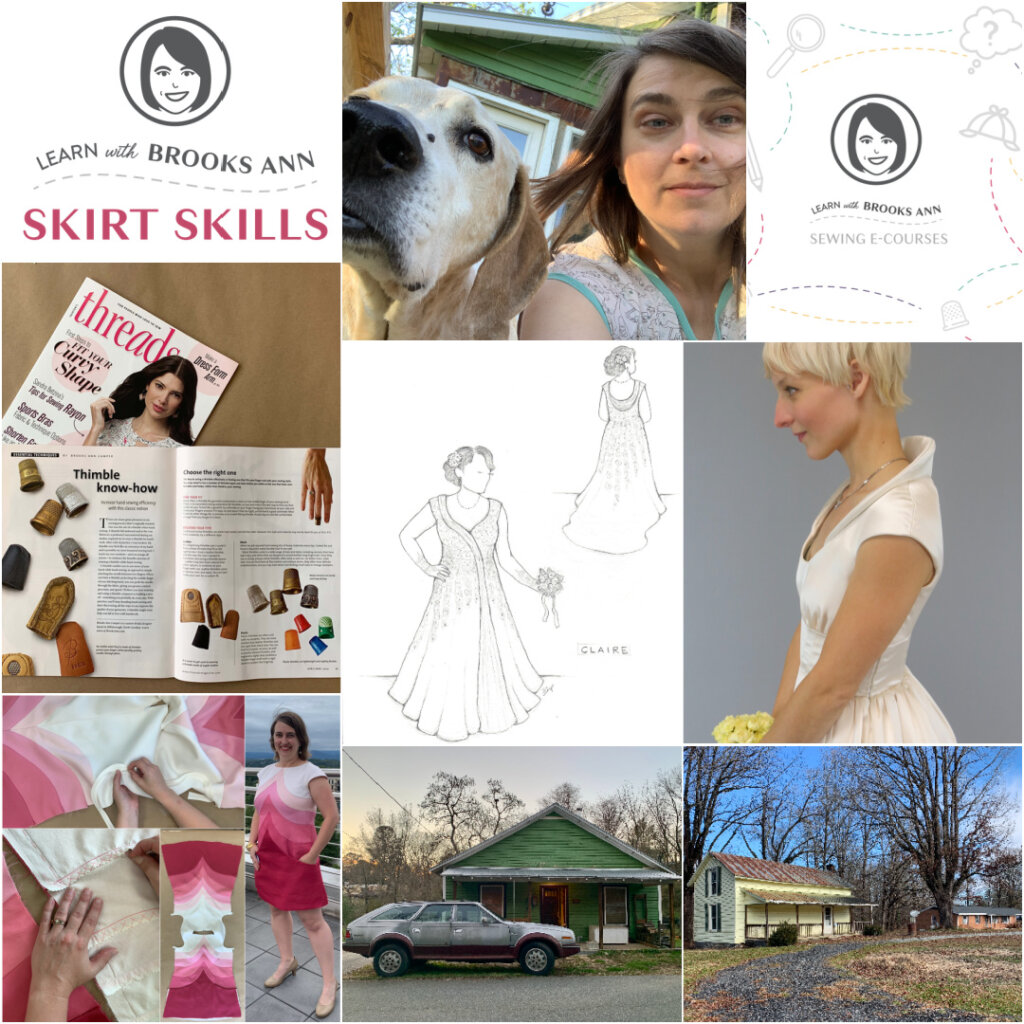 As we all close out the weirdest year ever and move into the unknowns of the future, I wanted to offer thanks and gratitude to you (and my small Team -more on them below!) and to share some updates about where I've been and where I am going!
My quick 2020 recap (click each link or photo for more):
Yes, I am so fancy that I have a lawyer. 
While I don't check in with her as often as Charles, Linda, and Najah, I worked with Michelle to set up my LLC, rewrite my bridal contracts, and to compose the Terms & Conditions and Privacy Policies for my eCourse website.
How did we meet? (Though she didn't know it at the time) Michelle was the first person to ever hire me to make her wedding dress back in 2010! Prior to Michelle, my Portfolio only featured dresses I had made for friends or family members. I'm so happy Michelle chose to take a chance on me so early in my career and to (10 years later) be one of her first private clients. We work really well together!
Want to see Michelle's custom wedding dress? Of course you do!
Though I do most sewing solo, I occasionally call in Rebecca for bridal stitching help and camaraderie. From time to time, you'll see Rebecca in my bridal posts  She lives locally, has taken all of my eCourses  and is excellent at hand stitching. 
We originally met when she hired me to help her make her own wedding dress – even though she had never sewn a garment before. After working with me in private lessons, Rebecca wore a self-drafted self-sewn silk charmeuse and chiffon gown of her own design on her wedding day.
See and read all about it near the end of this blog post!