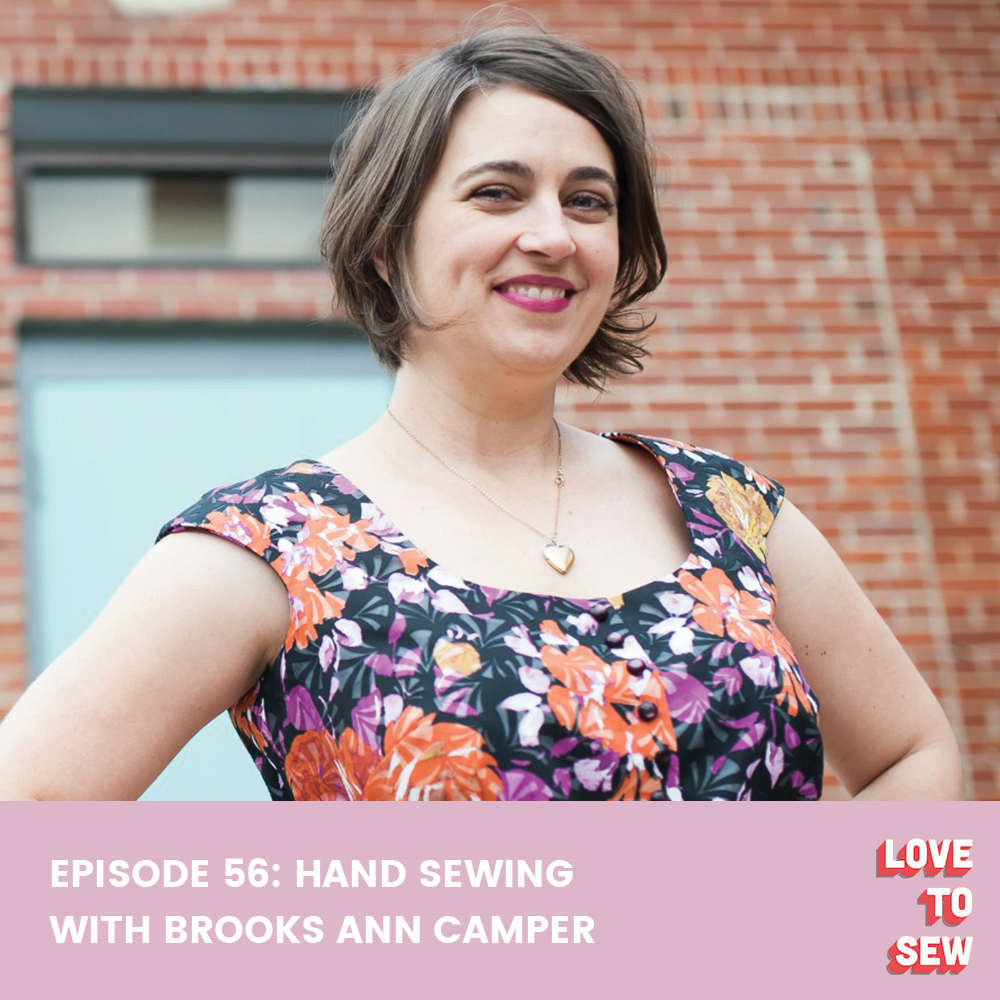 I'm thrilled to share my first-ever interview! The Love To Sew podcast is a fantastic resource for makers interested in creating their own clothes (and my #1 favorite podcast.) I was suuuuuper nervous, but hosts Helen Wilkinson and Caroline Somos made me feel at ease. So much so that I kind of forgot that it wasn't just the 3 of us, thousands of people would be listening to my every word as they kept asking me more and more questions. Gulp!
I first met Helen and Caroline at Camp Workroom Social last fall. Helen took my Couture Hand Sewing Intensive and we had a total blast together. Helen is a blogger and the creator of Helen's Closet patterns such as the Blackwood Cardigan, the Winslow Coulottes, the York Pinafore, the Avery Leggings, and the Suki Kimono. Caroline is the owner of Blackbird Fabrics, a fantastic online fabric shop that sells modern, wearable, high-quality fashion materials that are so hard to find at your local big-box fabric store. The two are great friends and their enthusiasm has done an excellent job at inspiring the sewing community!
During the interview, we talked a lot about my bridal business and my love for hand sewing and teaching.
The Show

Listen to the episode here via the link below, or on the Love To Sew podcast site, or wherever you listen to podcasts:
http://lovetosewpodcast.com/episodes/episode-56-hand-sewing-with-brooks-ann-camper/
The Show Notes
And here's a copy of the show notes with useful links based on our conversations (followed by related bonus links not chosen by the producer to be included in the Show Notes):
Brooks Ann Camper shares her incredible sewing journey that has taken her from Broadway costume creation to making custom bridal gowns. She teaches us how you can up your game by incorporating hand sewing into your next projects! Brooks Ann's positive attitude about enjoying the act of sewing and taking care in the details is truly infectious.

Leave us a voicemail with your questions, comments, and feedback: 1-844-SEW-WHAT (1-844-739-9428)
Bonus Reading
Other links related to the show:
I wrote How to Choose and Use a Thimble to help you up your hand sewing game.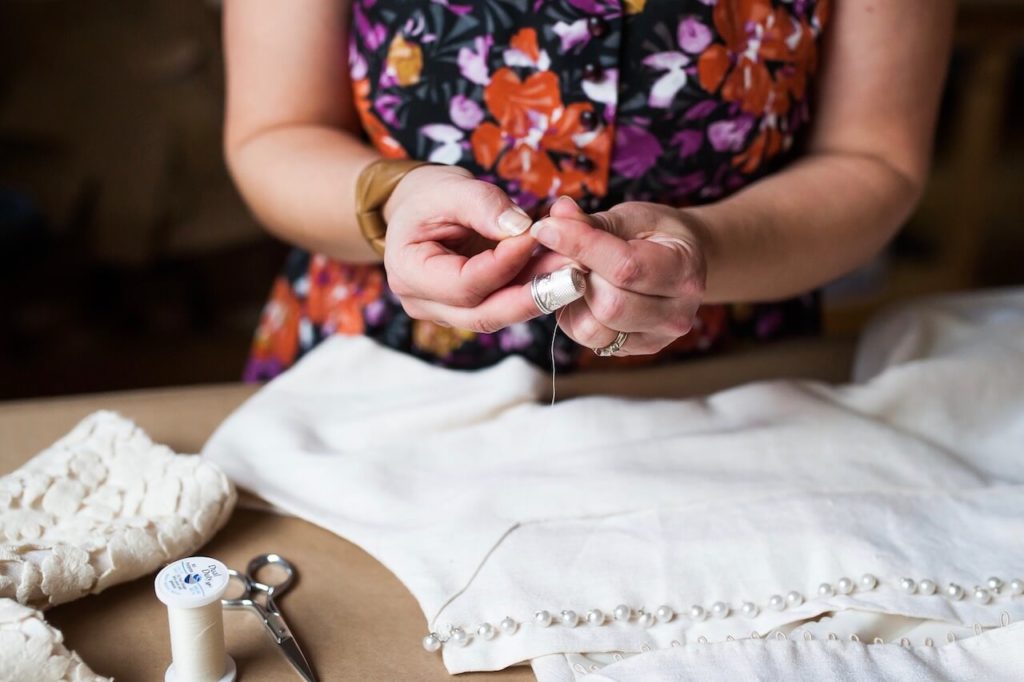 A great application for hand sewing is the technique of underlining. Check out my Seamwork article "Under Construction".
which is a condensed version of a 3-part blog series (with video) from my own blog:
https://brooksann.com/sewing-underlining-1/
https://brooksann.com/sewing-underlining-2/
https://brooksann.com/sewing-underlining-3/
And even though I talked so much about hand sewing, I also love to use sewing machines! Check out mine in "My Sewing Machines".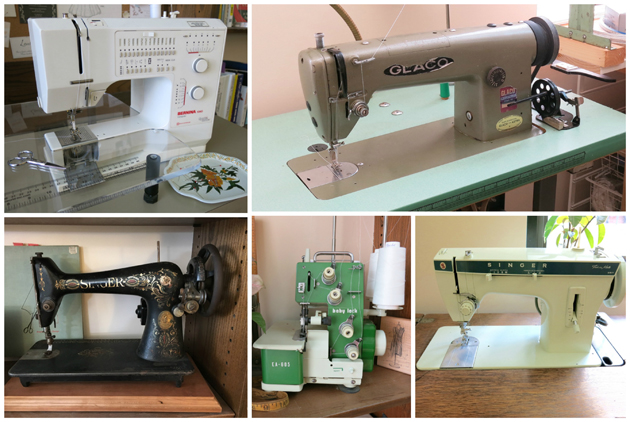 A First Time for Everything
Trying something new for the first time can be scary. But getting outside your comfort zone is often the only way to grow and develop new skills.
I often tell my students, "you can't get better if you don't get started". For this interview, I had to take my own advice. Before Helen and Caroline invited me on the show, I had never done a live interview before and the idea was kinda terrifying.
But instead of letting that stop me, I said yes, had a great time, learned a lot, and am now no longer an interview virgin.
I'm honored to be on this fantastic podcast and I hope you enjoy the interview!
(And if you do, spread the word by sharing with others who might also enjoy it!)
NEXT POST: I'll be back to the bridal blog series following Deborah's custom wedding dress. I'll take the pattern draft from my previous post to create an inexpensive mockup dress that Deborah can try on for our first round of improvements!