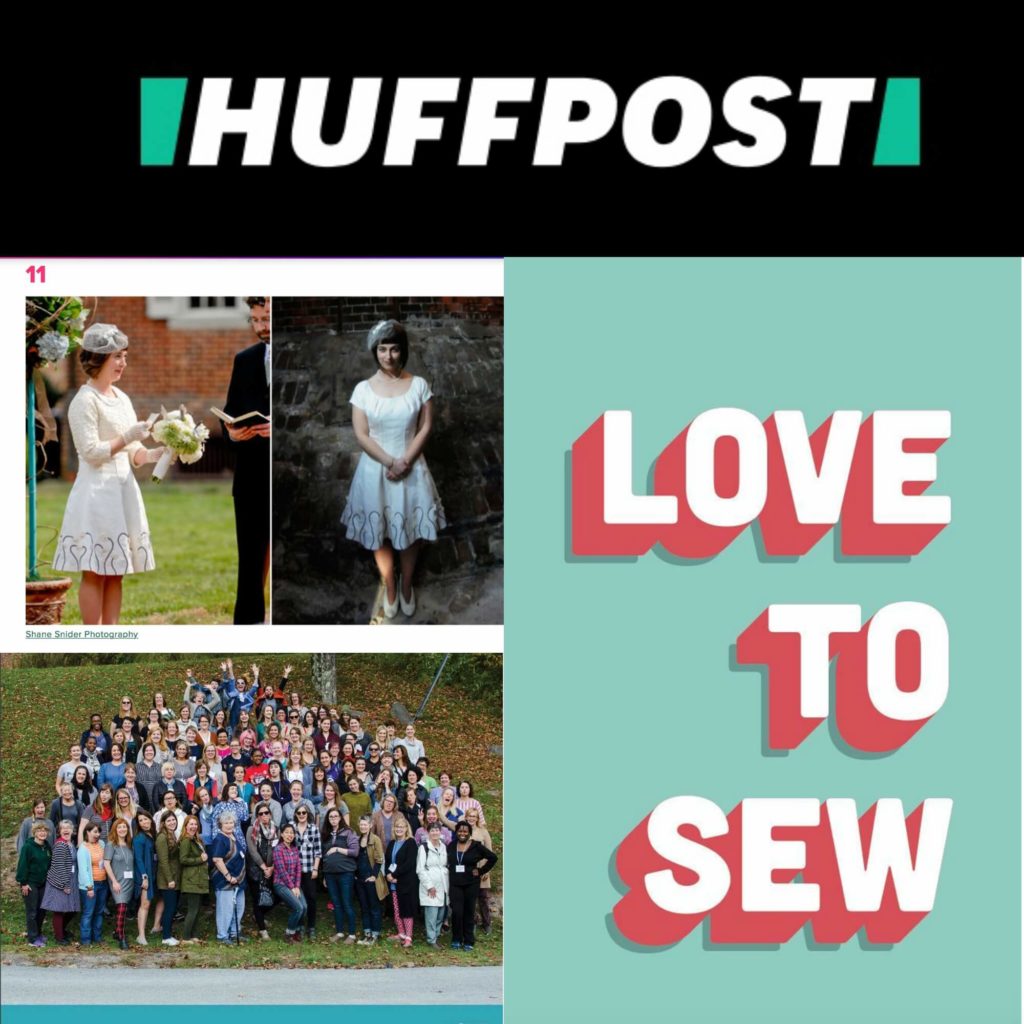 Ok ok… I know I said I'd be back to blogging about Cameron's wedding dress after the intermission, but this week I unexpectedly ended up all over the internet! Most notably the Huffington Post and the Love To Sew Podcast.
The Huffington Post
Last week, I was contacted by the Huffington Post for my permission to be included in a roundup of brides who made their own dresses. About 48 hours later it was all over the internet!
While it sounds super-quick, it features a blog post I wrote in 2012 about my wedding which happened in 2008. Just as I love slow sewing and emphasize patience and practice, this experience shows the slow and steady path it takes to be discovered overnight.  Putting in the work now could serve you well later when you least expect it!
In "11 Talented Brides Who DIYed Their Own Wedding Gowns and Impressed Us All", I'm number 11! Not a bad place to be! (Turns it up to eleven…)
Click the photo or the links to see the full article with 10 other fantastic brides!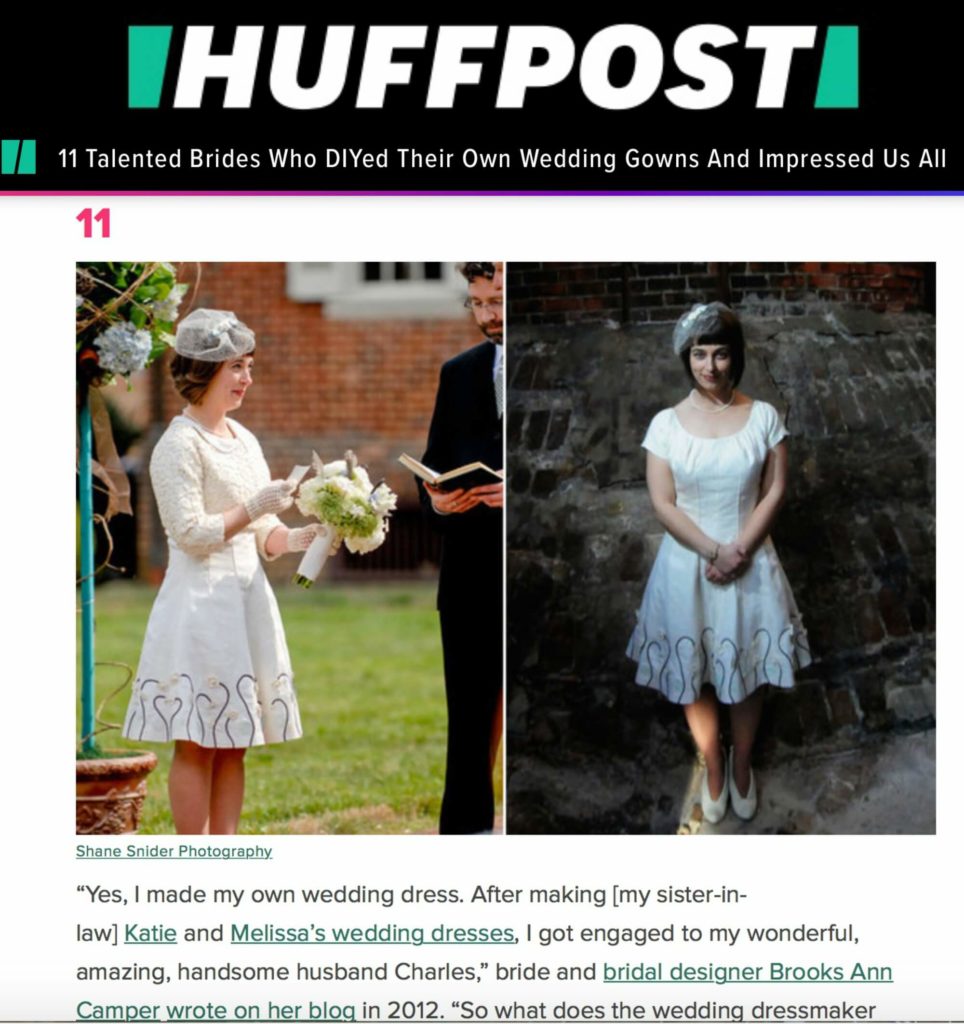 https://www.huffingtonpost.com/entry/brides-who-made-their-wedding-dresses_us_59fc9ecae4b0baea263181ec
A huge thanks to editor Kelsey Borresen for finding me online and including me in the list!
Love to Sew Podcast
Just as the HuffPost article was not about me but featured me as part of a larger story, the Love to Sew podcast this week is all about Camp Workroom Social, the sewing camp where I taught a hand sewing class in October. Hosts Helen Wilkinson (of Helen's Closet) and Caroline Somos (of Blackbird Fabrics) both attended the four day sewing retreat and this episode is a virtual audio tour of their experiences. They take you along with them moment-by-moment through all the events, interview other campers about their experiences, and so much more!
Host Helen was one of the students in my Couture Hand Sewing Intensive along with an incredible group of 14 women who had a fantastic weekend. There's an almost embarrassing amount of praise for me and my hand sewing class…
Curious about Camp Workroom Social and want a peek into the experience? This podcast episode is for you! Click the pic or the links to head to the Love to Sew website (or search for it on your favorite podcast player).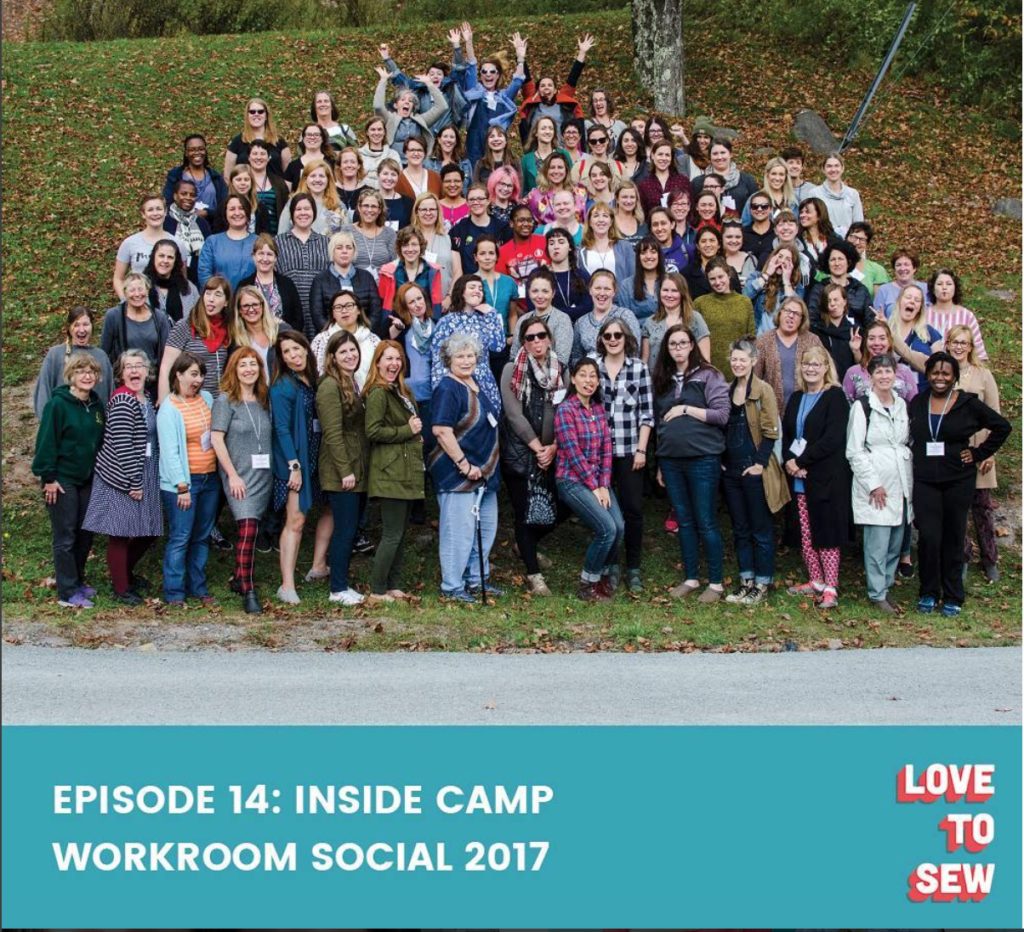 http://lovetosewpodcast.com/episodes/episode-14-inside-camp-workroom-social-2017/
Camp was a truly incredible experience! I planned to write a post like last year's "Sewing Camp is Real!", but this podcast captures the weekend in a way no post can. I really hope you'll take an hour and 39 minutes to listen and feel the love!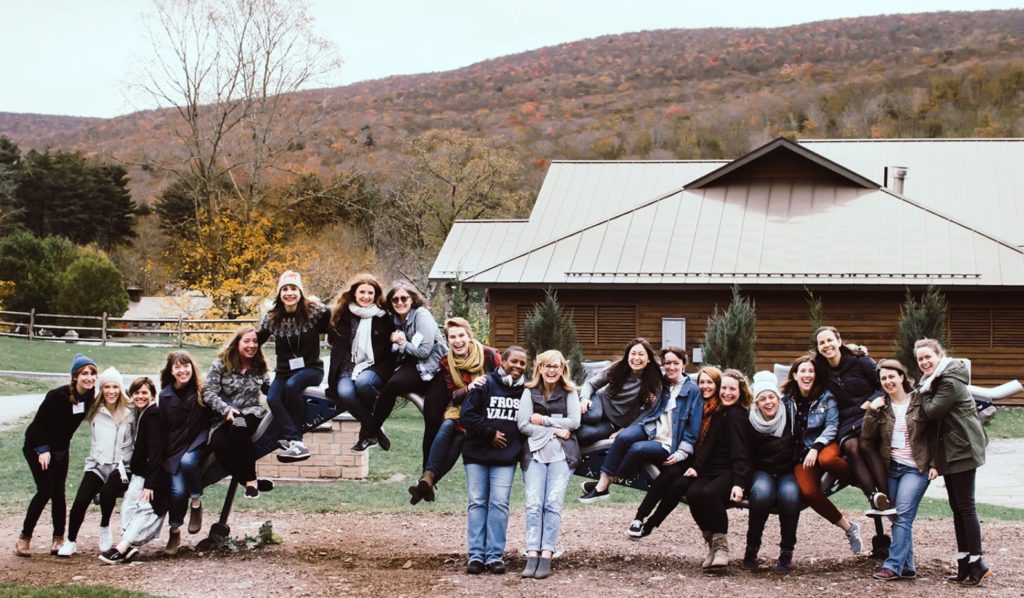 Thanks so much to Helen, Caroline, and everyone at Camp Workroom Social! Sewing people are the best people…
NEXT POST: Back to the bridal blog! I'll start cutting the custom printed fabric for Cameron's wedding overdress. (Patience can pay off!)
ALSO: My Intro to Custom Sewing eCourse starts soon! Visit www.SkirtSkills.com to learn more!