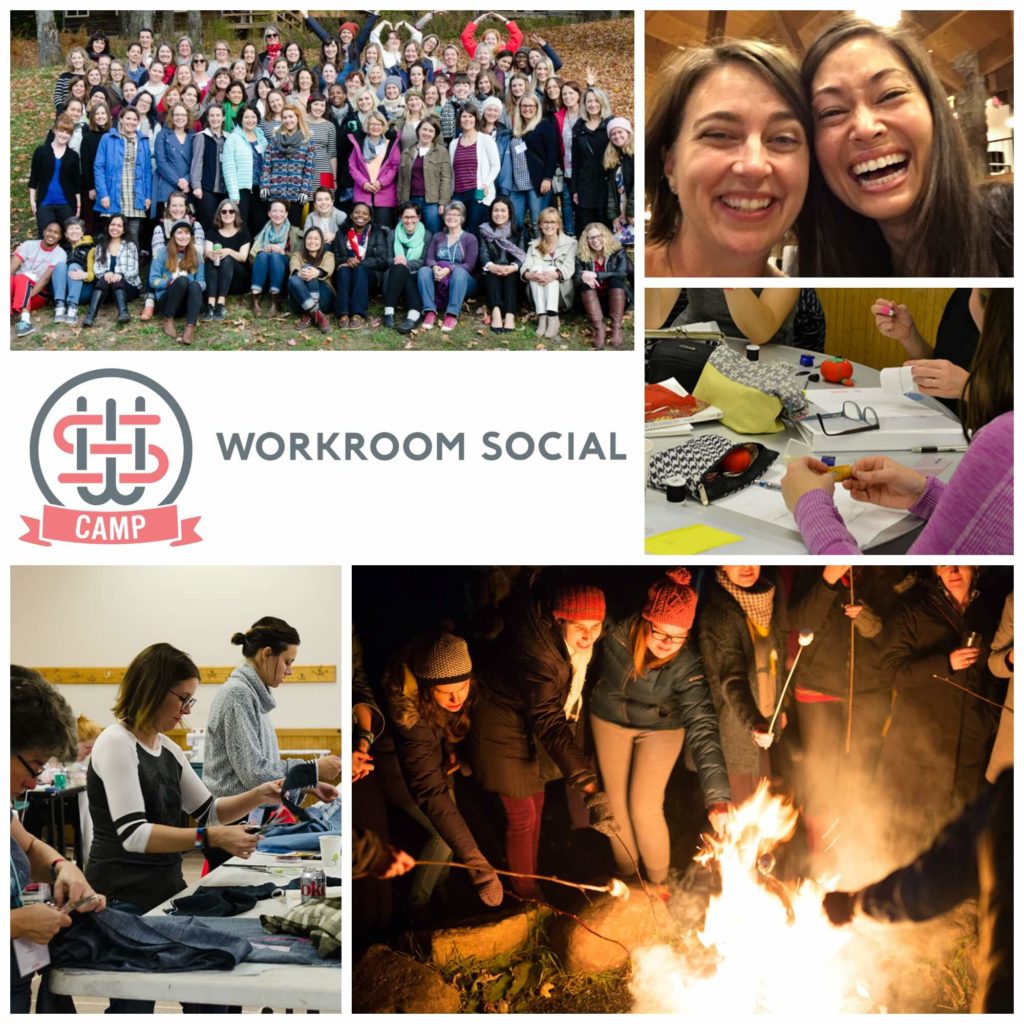 I've been putting off writing this post because it's so hard to figure out what to say. I always end up sounding super cheesy!
So first, let's just start with the facts:
In October, I taught a new class in Upstate New York at Camp Workroom Social.
Camp Workroom Social is a 4-day sewing sleepover camp for adults!
This means that not only are there 2 full days of sewing intensives from 6 incredible instructors that I'm amazed and humbled to be in the same group with, there's also zip-lines, campfires, raptor centers, hiking, yoga, archery…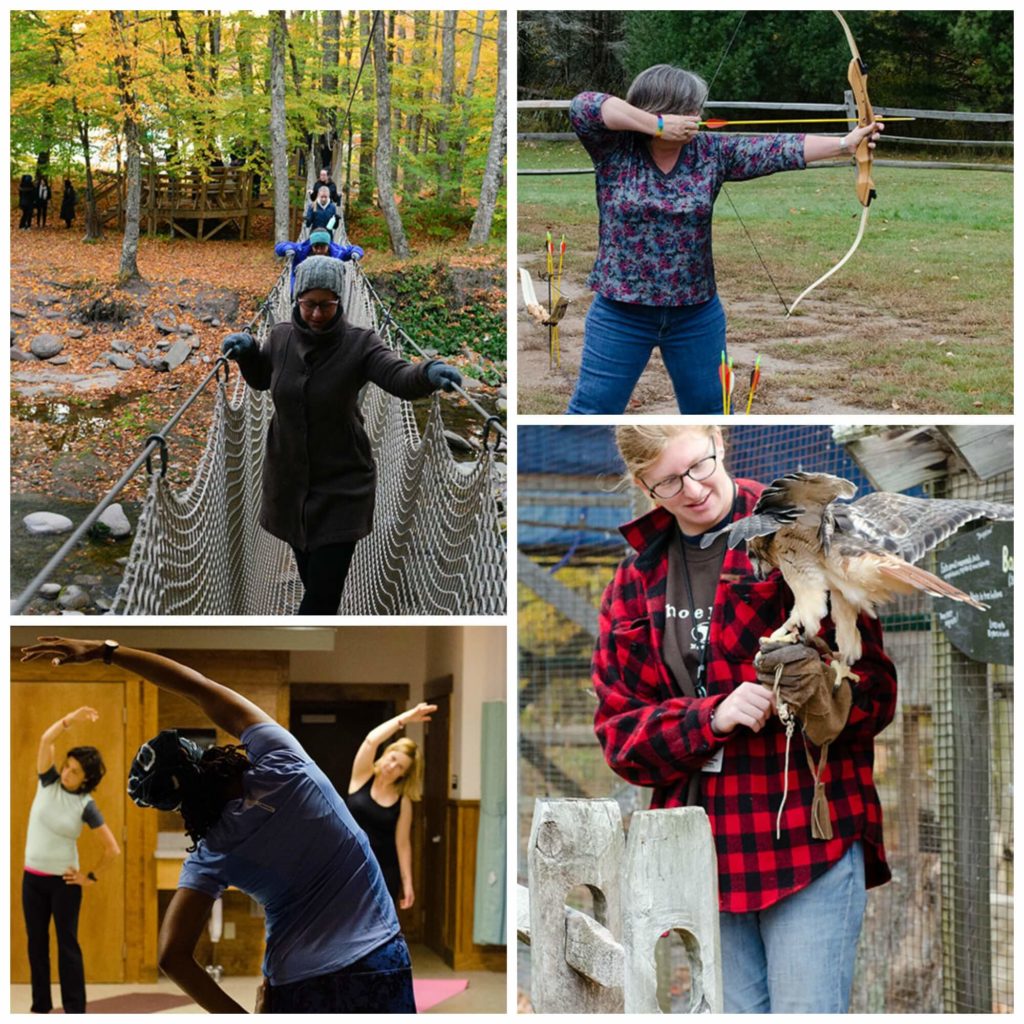 Mid October in Upstate New York also provided peak season for gorgeousness and one evening there was even a spooky haunted trail!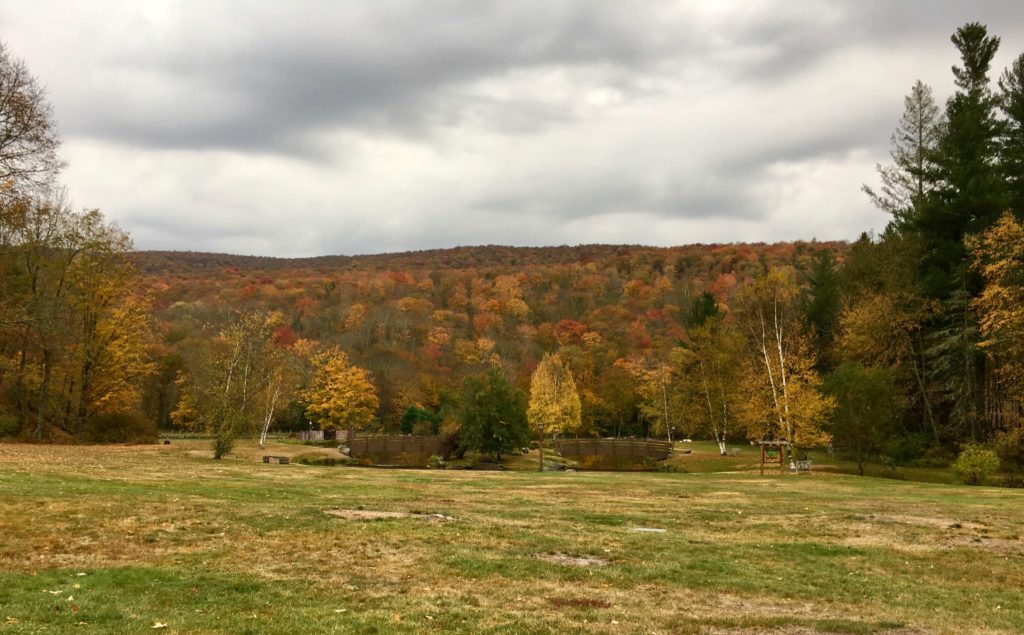 But wait, there's more! There's also the Me-Made Fashion Show (with ice cream sundaes!), knit night (with cake!), and a Pajama Party (with wine!).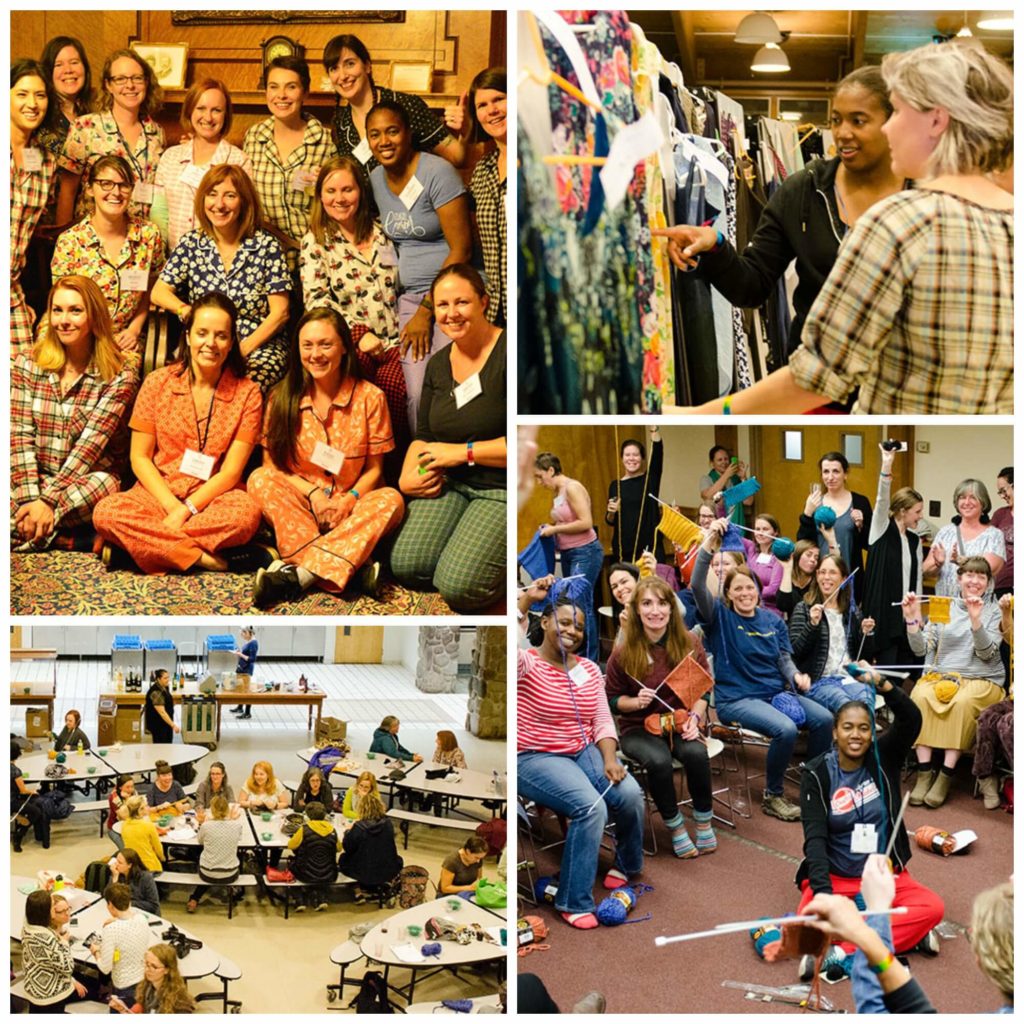 All this while getting to know and learning with 100 others who share the same passion as you!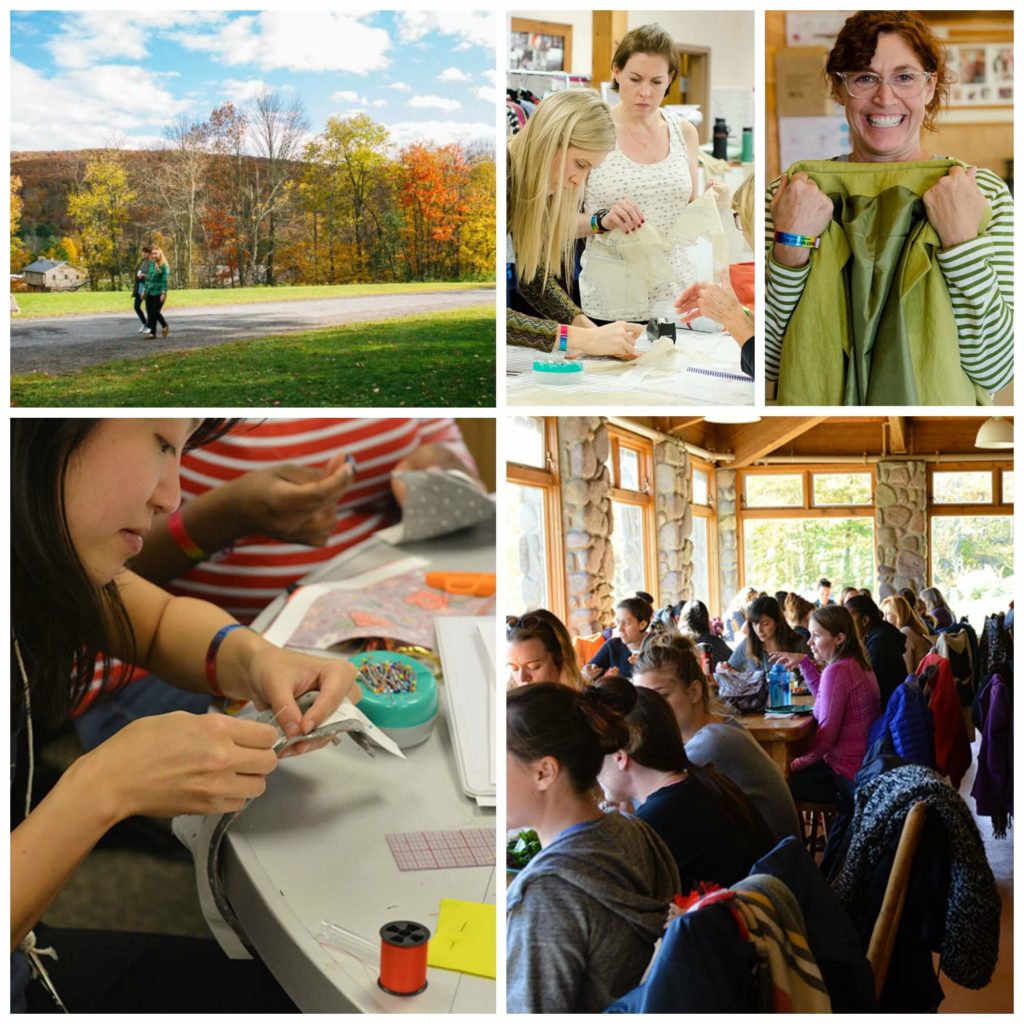 As I tried to describe the experience to my friends and family, I found myself with a lack of words. I even had someone ask if it was part of my contract that I say all the ridiculously positive things that were coming out of my mouth. (The answer is no.) It's hard to know what to say when you've been a part of something that is kinda unbelievable.
I noticed a camper on Instagram (I wish I could remember who) exclaiming "Sewing Camp Is Real!" I feel ya.
Don't believe it? Here's the Camp Highlights video:

The class I taught was a Couture Hand Sewing Intensive. This amazing group of women and I spent more than two full days together upping our hand sewing skills…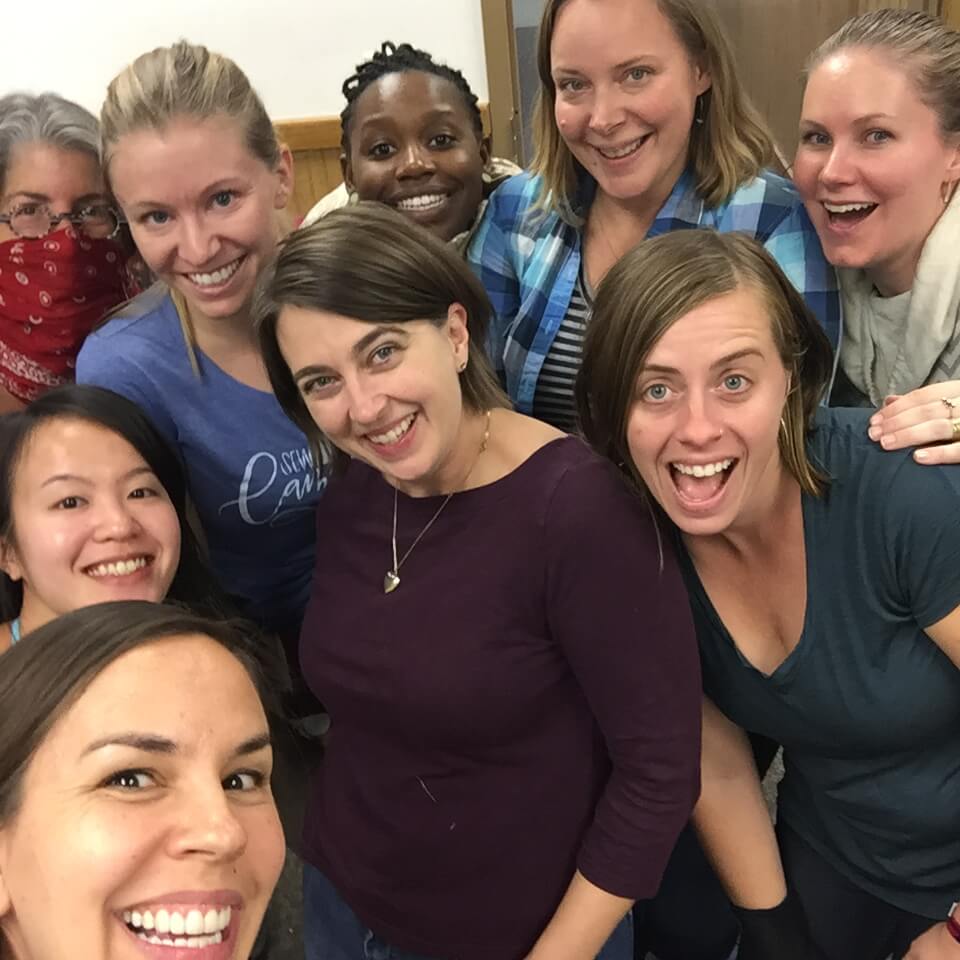 …and I'm thrilled to be asked back to teach this class again this October!
Bonus Field Trip
And did I mention that Camp also comes with a fun bus ride from New York City? And it just so happened that the drop-off point is on the same block as Lynne Mackey Studio the theatrical millinery studio where I used to work? And that after Camp, I took my hand sewing students (and my camp roommate Amy Chapman) on a tour?! Everyone loved seeing hats bound for Broadway!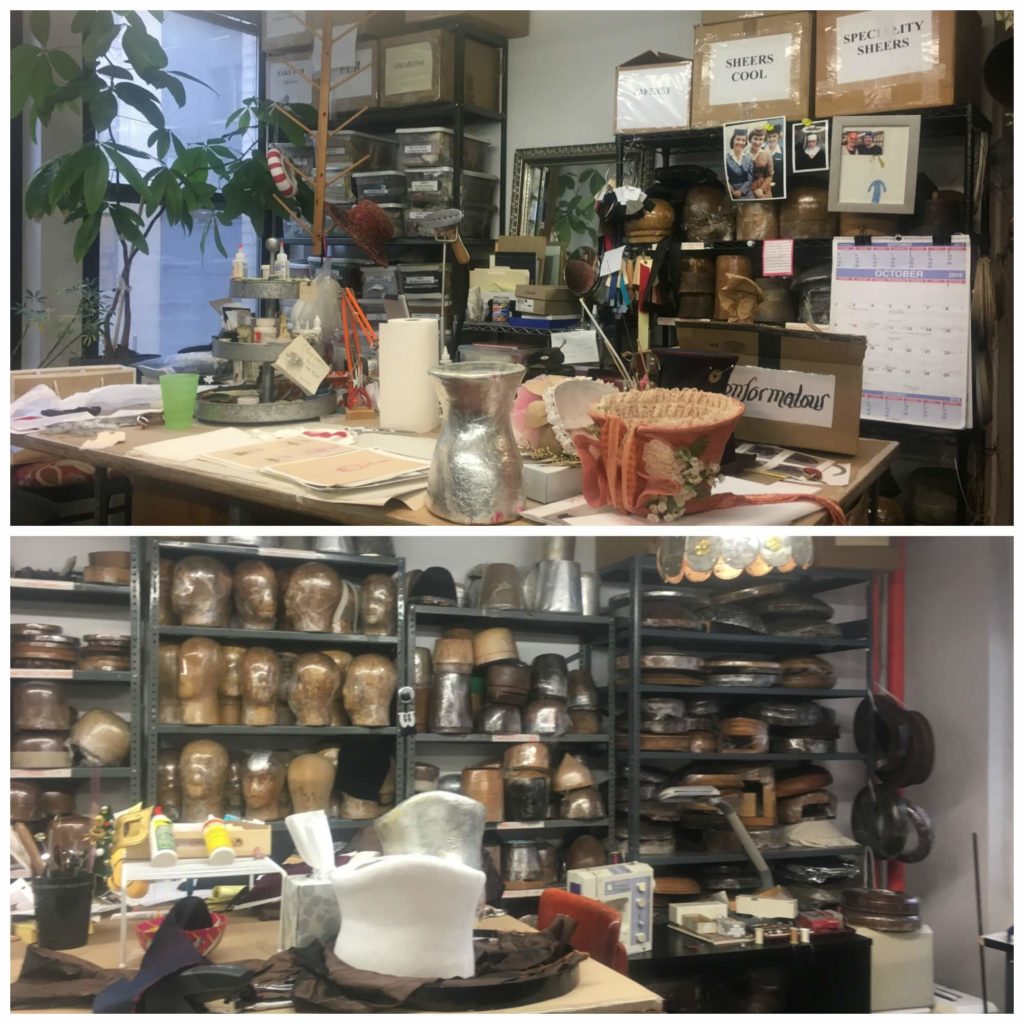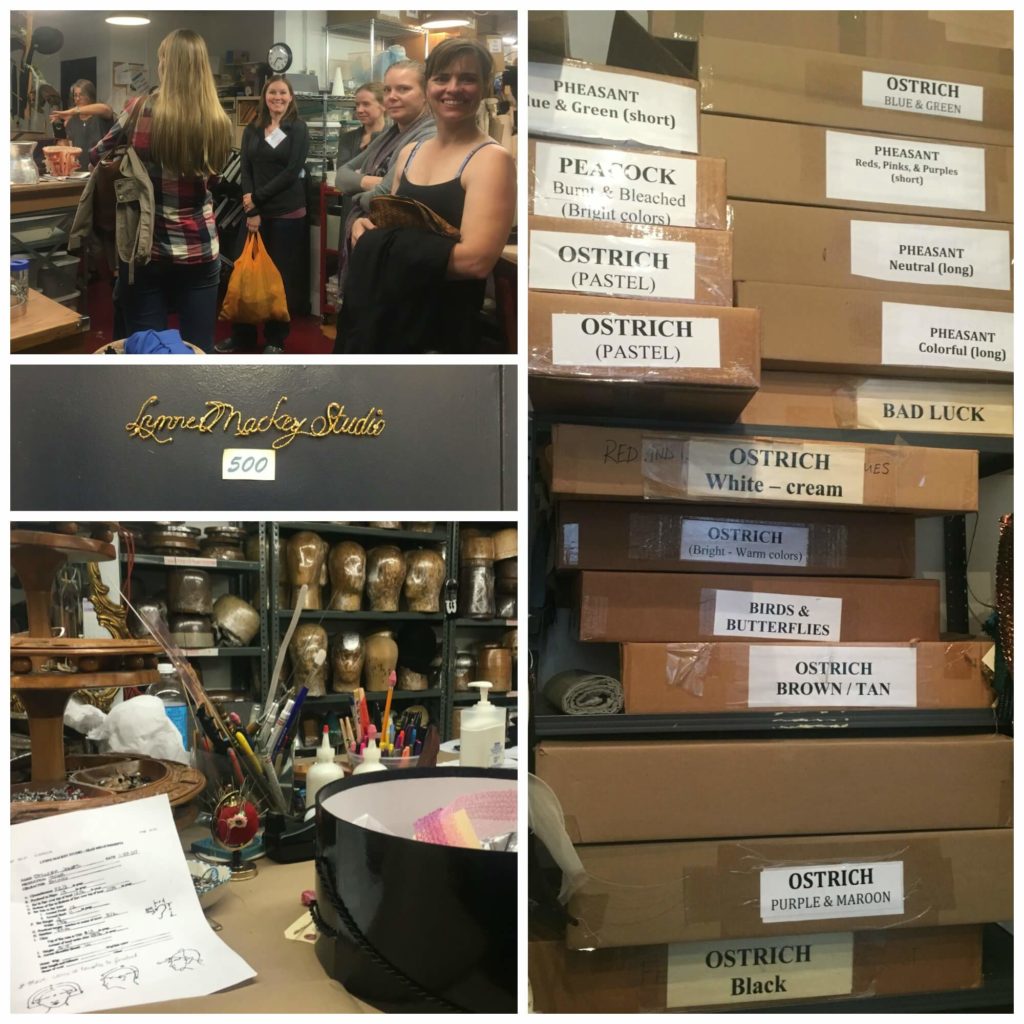 I hope we can work something like this out again for CWS 2017!
Camp Workroom Social 2017
At Camp this year, a few teachers will be back with the same class: I'll be teaching Couture Hand Sewing again, Christine Haynes will be back teaching Jacketmaking, Amy Chapman will be back teaching Bra-making, and Melissa Watson will be back teaching Tissue-Fitting (switching from dresses to pants this year)! The new classes and teachers for 2017 will have Fleur Hoare teaching Swimsuits and Kristiann Boos teaching Advanced Sewing Techniques.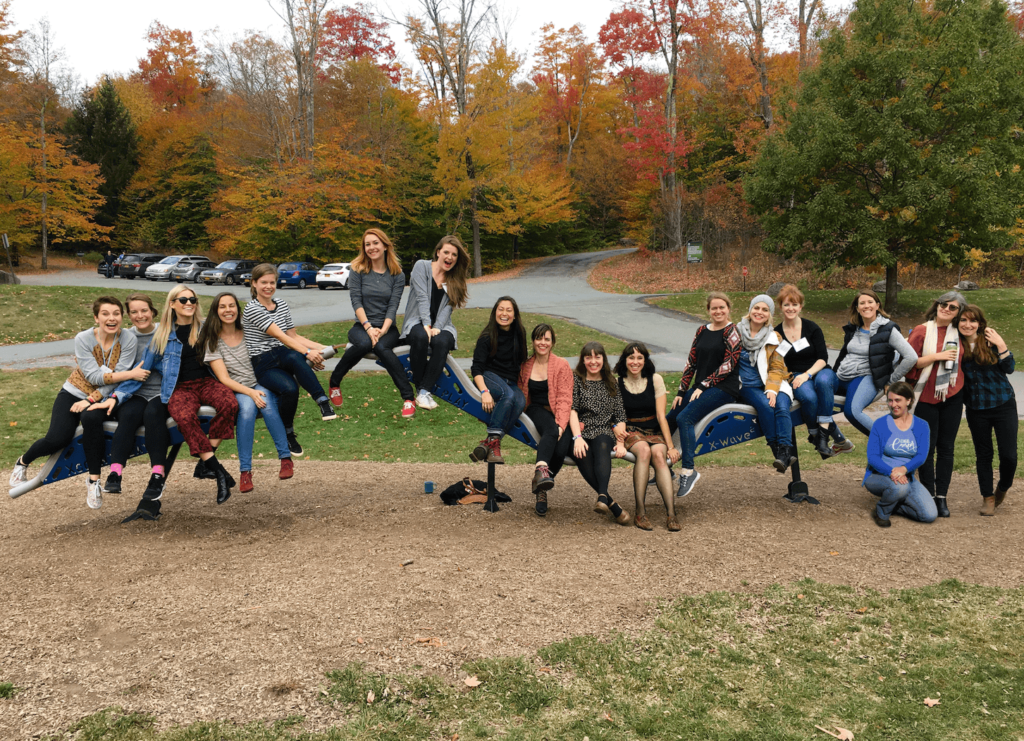 Learn more about the 2017 staff here:
http://www.campworkroomsocial.com/staff/index.html
Learn details about the 2017 classes here:
http://www.campworkroomsocial.com/classes/index.html
Jazzed? There's good and bad news!
Camp Registration opens first to Camp alums and then to those on the Camp mailing list before it opens to the general public. I recently started getting tagged in excited Instagram posts from those who had already enrolled in my class, so I knew this process had started. I chatted with Camp Director Jennifer Wiese and she me know that Camp 2017 is already completely sold out. This is before registration even opened!
So, if Camp sounds like your jam, I advise you get on the Camp Workroom Social mailing list so that you can be on this year's wait list and have a chance to get in early for Camp 2018! Hopefully I'll be asked back to teach again!
SEWING CAMP IS REAL!!!
NEXT POST: ??? While waiting for my current bride to get married (I don't start blogging behind-the-seams until after the wedding to keep the dress a secret), I'll be posting on various topics. If there's something you'd like me to write about, comment below or contact me! I'd love to hear from you.