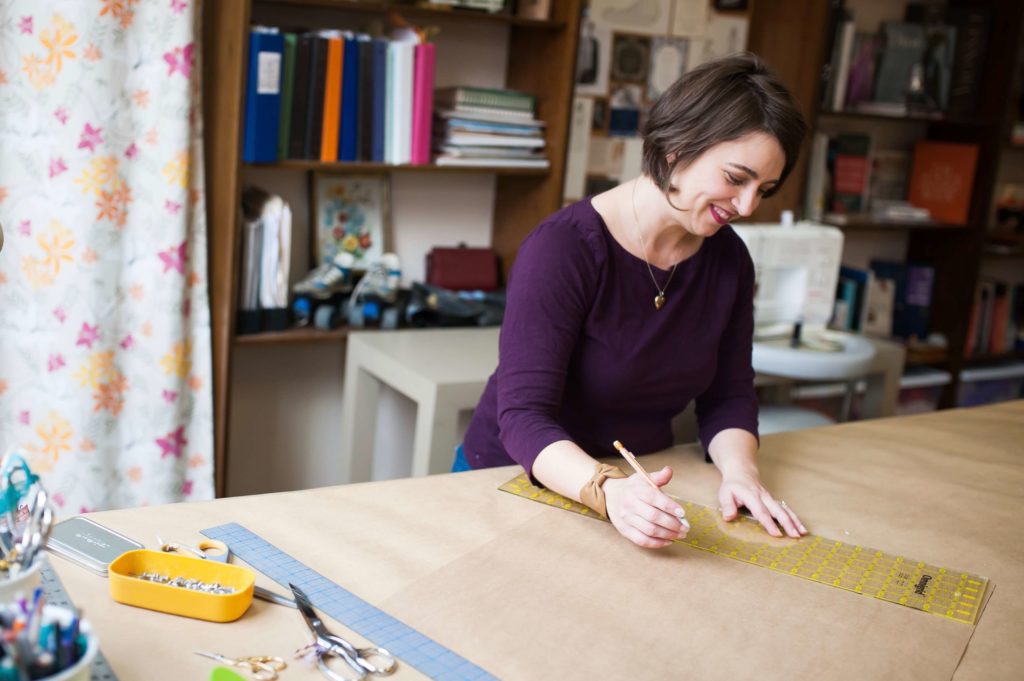 As you probably know by now, I am new to "home sewing". I first learned to sew as an adult in professional theatrical costume shops where all the garments were designed, patterned, and created custom to fit all kinds of styles and all shapes of bodies. (Learn more about me and how I learned to sew in this essay I wrote for Seamwork Magazine or in this video on the About Page for Skirt Skills.)
The more I learn about "home sewing methods" the more they seem difficult to me! From what I gather, you choose a pre-made pattern chocked full of instructions and charts and sizes and symbols to decipher (I get dizzy thinking about commercial patterns!) You often also need to "grade" from one size to another (which is something I never needed to learn) and complete major alterations called things like "Full Bust Adjustments" and "Sway Back Adjustments" (also things I never had to learn)…
The way I learned to sew, I was always starting with the individual rather than a size. I never needed to compare her to a standard, decide exactly where and how she deviates from the standard, and then perform various complicated pattern alterations in order to achieve a good fit. Though I am thrilled that so many people are making their own clothes because of these methods, this way of sewing does not seem fun or inspiring at all to me. It's just not the way I learn.
I learn by diving into a topic fully. I love getting nerdy learning all the theory and philosophy behind each task. I thrive when I have enough knowledge to start figuring things out on my own.
When you sew from your own patterns, you never wonder "Why did they…" You are discovering "How do I…"
It's fun and exciting, ya'll.
So I started teaching…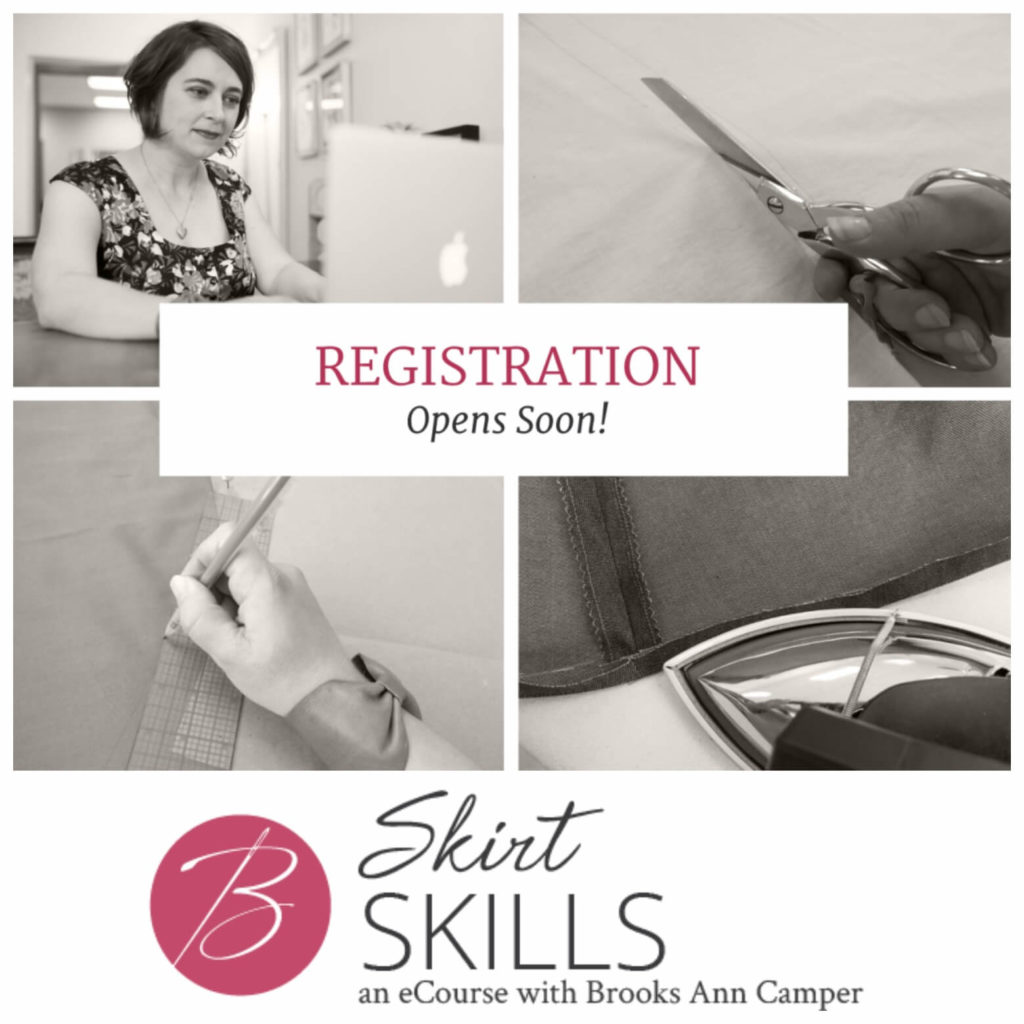 In my eCourse Skirt Skills, you'll learn a start-to-finish process of creating custom garments you'll be proud to wear. I'm talking- from before you even have an idea of what you want to make, all the way to getting compliments from strangers on your creation. (And it's totally cool if you are a beginner!)
Get nerdy with me and your community of classmates as we discuss how patterns work, learn a lot about fabrics, get comfortable designing and sketching, and learn the basics of fitting and sewing, all while creating a couture Size-You skirt of your own design from your own self-drafted pattern and gaining the skills to create many more!
You'll learn this process through:
5 weeks of instruction with very personal support and feedback
10+ hours of videos, worksheets, bonus links, and hands-on exercises.
Unlimited ongoing access to a private course site to view and/or download the lessons whenever it's convenient to you.
Unlimited ongoing membership in a vibrant private Facebook Group where you can meet, connect, and share live with me and your classmates.
One-on-one email support for all enrollees, including those less likely to share in a Group.
Weekly private Skype appointments and/or Group Office Hours in my studio.
I aim to create as much of an in-person experience as possible, while still giving you the freedom to work in your own space at your own pace. Students who have completed the course have been very enthusiastic about how much they've loved learning to sew this way!
Just this week I received an email from a student living in Jordan (Skirt Skills is online, so it can be a very international group!) She allowed me to share her words with you:

Hi Brooks Ann!

I would like to tell you how happy i am with your online class. I cannot express how you have made me feel towards drafting and sewing  … I was so frustrated and each time I tried a new method.. there was something always wrong and I could not know why . 

Now I am getting all the answers in one place in a simple, clear, detailed, professional and easy to understand manner… you haven't missed a thing! I cant thank you enough .. really..

Everything about your online class is unique. You discuss very thoroughly many many things that would occur to the minds of people of all levels and most of them not discussed in books and /or other online classes (or if they do it is not clear and you still will have loads of questions). Your course has been better than tons of books and you are very gifted as an instructor.

It has been a childhood dream to be able to draft and sew and I am very lucky to have registered to your online class and hopefully future classes. I have learned lots of valuable information and many vague things are finally clear to me. 

Thank you SO much,
Rudaina
Makes my heart sing!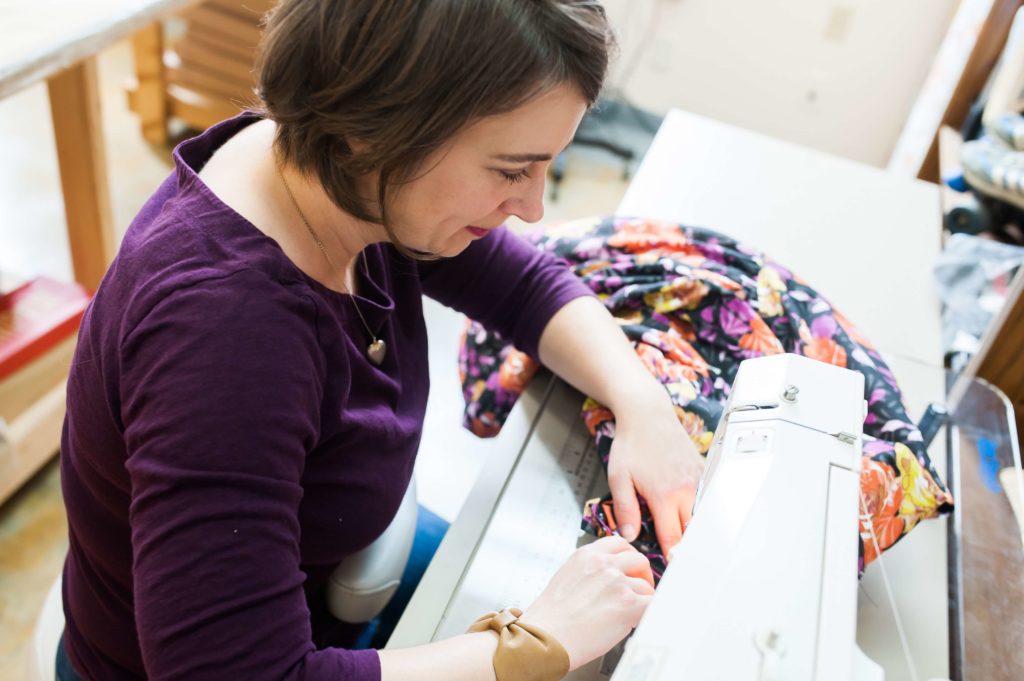 I hope this post inspires those of you who sew to consider a new approach. One in which you don't compare yourself to a standard. There's nothing in my drafting system that doesn't come from your body or your personal preferences. 
Visit the info-packed multi-page www.Skirt Skills.com to learn more and sign up for the mailing list to be notified when registration opens. Class size is kept intimate, so it tends to sell out quickly!
"I can't get over how much more fun sewing has become!"-Barbara

"Skirt Skills was the tallest, coolest, most refreshing drink of sewing education I have ever tasted. I have found my Jedi Master."-Najah 
Share this post and let me know if you have questions! I can't wait to work with you!
NEXT POST: Back to the bridal series following the creation of Sally's custom wedding dress!
photos by Shane Snider