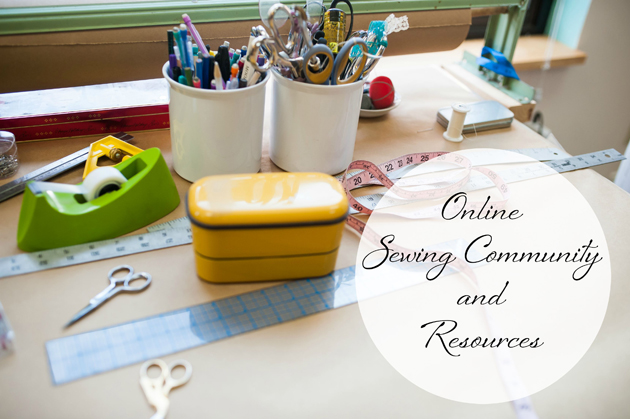 If you've been paying attention to my blog at all, you'll know that I make one-of-a-kind custom wedding dresses. I work one-on-one with each bride to design her unique dress or ensemble, and then I create it from scratch using my own hand drafted patterns and couture quality sewing techniques.
If you read my article in Seamwork Magazine last month, you'll also know that I was never a "home sewer". I've never used commercial patterns or worked with standardized sizes. I learned to sew as an adult in professional costume shops (including Broadway!) where everything is designed and created custom for specific individuals. I absolutely love this way of sewing because it is fun, it makes sense to me, and I never have to rely on someone else's patternwork or start with someone else's size in order to create my own work.
Learning to fit in
A few years ago I started wondering if the way I love to sew would work for home sewists who were struggling with the traditional methods. I started looking online for info and was blown away by the wonderful home sewing community I stumbled into. Sewing people are the best people!
Hearing the stories, reading the blogs, and watching the videos from all these wonderful makers really inspired me to start teaching. Not only did I learn a lot of new things I didn't know, I saw a lot of struggles that I knew how to solve. I also learned how very different the way I sew is from what is currently being taught by others.
In this post I thought I'd share some of my favorite new discoveries of online sewing communities, blogs, podcasts and resources. These are the ones that inspired me to create my interactive eCourse Skirt Skills (which starts in two weeks and is open for registration!)
My Favorite Sewing Communities and Resources
Mulberry Silks and Fine Fabrics – Without this amazing local fine fabric store, I would not be where I am today. Support your local independent fabric stores, ya'll!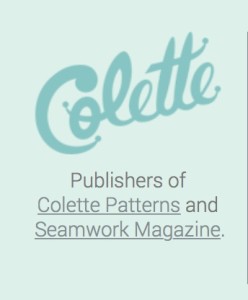 Colette Patterns – While Colette is first and foremost a pattern company, it is an absolutely fantastic Indie pattern company. If I were to ever recommend someone use a commercial pattern, it would be from Colette.
What is so great to me about Colette is the abundance of other avenues they have created to engage the sewing community. First of all, Colette's blog The Coletterie is one of the finest I've come across. They also offer something they call "Snippets". Snippets are quick sewing tips and you can subscribe to Snippets via email.
Colette also publishes Seamwork Magazine. This magazine has some of the best written and most beautifully published articles I've found! I wrote a personal essay about my unusual introduction to sewing in last month's issue #9.
AND just this week they launched a stellar podcast! Seamwork Radio brings sewing and storytelling together in a beautiful way. It is my (and your) new favorite thing. Check out Episode 1 featuring Jenny from the Curvy Sewing Collective.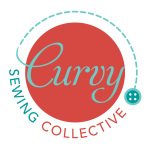 The Curvy Sewing Collective: I absolutely adore the CSC! While most of their posts are about their experiences working through commercial patterns or explaining the various alterations needed to change the size of something (aka: things I never had to learn), I see a lot of potential in this group for learning custom sewing and I totally dig their body-positive vibe. I feel like curvy sewists are the ones who would really benefit starting from scratch and making their own patterns, since the alterations required when starting from standardized sizes are significant. I wrote a guest post for them earlier this year. Many of the students in my most recent session of Skirt Skills found me via this post and absolutely thrived in my class.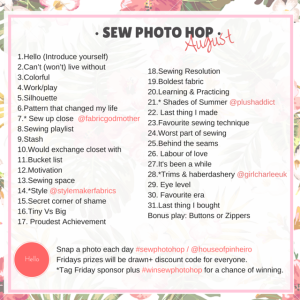 Instagram: So Instagram as a whole is not a sewing community, but that is what it has become to me! I was a casual instagrammer until last month when the sewing blog House of Pinheiro hosted a Photo Hop. I had never heard of a Photo Hop but on August 1st, I noticed that two sewing bloggers I was following (Allie J and Cloth Habit) were introducing themselves and using a hashtag #sewphotohop. I jumped right in and introduced myself too and I'm so glad I did! What I had jumped into was a community of about 750 sewing enthusiasts taking the challenge to post a sewing-inspired photo every day of August following a specific prompt. I met so many wonderful people and truly enjoyed sharing my photos and stories.
There's also an Instagram hashtag #sewcialists where sewing people meet and share. Jump in!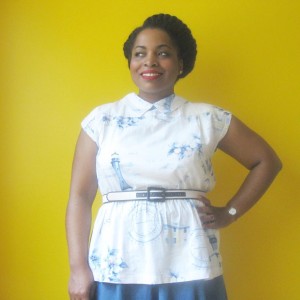 Wanna Be Sewing Something: One of the bloggers I met on the SewPhotoHop was Najah of Wanna Be Sewing Something. As I've browsed sewing blogs, it seems like they are mostly following along as someone creates something from a pattern and then shares glamour shots of themselves in their latest MeMake. What I love about Najah's blog is that you really get to know her. She's not only gorgeous and it is fun to see what she's making, she's a great storyteller. She's currently enrolled in the upcoming session of Skirt Skills and I can't wait to get to know her on a more personal level.
Cloth Habit: I've recently befriended Amy at Cloth Habit who is also currently in the process of creating her own interactive Indie ECourse. We've been giving each other tips about how to create an excellent student experience online with personalized courses featuring high engagement and limited enrollment. We are both striving to create the feel of an in-person class, but with the benefits of working in your own space on your own time. Amy is a lingerie specialist and her eCourse will be on bra making. I can't wait to see what she does with it!
Other Resources
While She Naps – shares an excellent newsletter, blog, and podcast.
Thread Cult – another excellent sewing-related podcast
The Seams – NPR's podcast about clothing
Kollabora – a community to share your sewing projects
Pattern Review – reviews of patterns, classes, sewing tools and much more.
Threads Magazine – a popular sewing magazine
Spoonflower – A print-your-own fabric company
Ok. I better stop. I realize I could go on and on….
I just wanted to give a shout-out between blogging about brides to this whole new world of sewing friends that I have met recently.
Who knew sewing would be such a way to connect with others online! I'm so happy that my passion to teach others has pushed me into this wonderful world. I hope this list inspires you discover something new!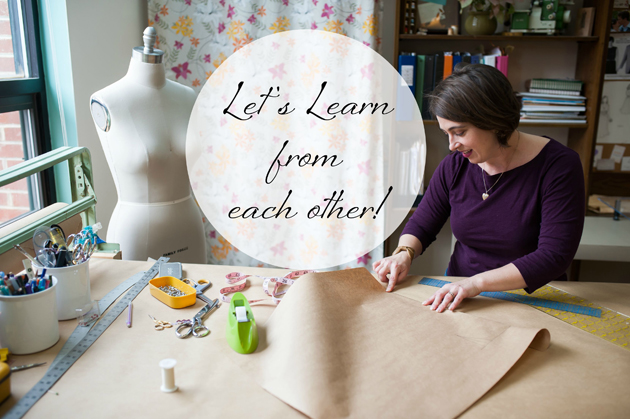 Please share your favorite sewing communities, blogs, podcasts, or resources in the comments below! I'd love to keep learning more and more from all of you.
The Fall Session of my Intro to Custom Sewing eCourse: Skirt Skills (or as my students suggested I rename it "An Intro to Creating Something Special" or "How to Become a Real Sewist: Professional Techniques for Custom Clothes") starts in 2 weeks! There are still some spots left and time to gather your supplies. If you have any questions, shoot me an email and I hope to meet you online soon!