I constantly get compliments on my website.  I appreciate the praise because of the thought and care that I have put into it.  I have yet to spend any money on advertising, but I have invested in having a wonderful website, where people who find me can find out lots of information about me, my process, my dresses, and the craft that I love.  Couture is something that not a lot of people know about.  I love educating people on its finer points and making sure that anyone who is interested in my services is actually interested in my services, not just an idea of what they think it might be like to have a wedding dress custom made just for them.  A website is an amazing tool to clarify and share your business with anyone who may stumble upon it.
I am good at a lot of things, but I am also smart enough to know when I need to hire a professional.  As I discussed briefly in my last post, I created my first website completely by myself using the now-retired Apple program iWeb.  It was a very basic program that helped me launch my business into the web, but after a few years I felt that I had outgrown the site and sought the help of a designer.  Someone I met at a women's entrepreneurial group recommended Linda Misiura, who had just gone into business herself as Ruby Red Design Studio.  Little did I know what a great tip this would be.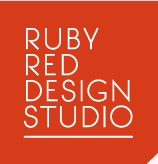 I contacted Linda in 2010 about a website overhaul.  We immediately hit it off (and not to spoil the ending, but I now consider her one of my very best friends.  Working with a designer you love can create awesome friendships!) and I did not interview other designers.  I was excited to get to work on this project, and also excited to see what it was like to work with a designer- as the client.
Designing dresses for/with brides is something I truly love and that I know a lot about.  I consider myself an expert on dress design and construction techniques.  When a bride works with me, she doesn't have all the same knowledge that I do and it is important for me to see the experience through her eyes.  I use my expertise to create something that is perfect for her.  I learn how to do this by asking lots and lots of questions and really listening to the answers.  I also need to be clear and understanding when the bride has questions for me.  Communication is key.  A good designer/client match can create beautiful products as well as beautiful relationships.
Working with Linda on the 2010 website was the time where she was the expert (I had no idea how much I didn't know about web design!) and I was the one providing all the content.  I know my business very well, and it is my job to communicate it to her, and for her to create something beautiful using my information.  The same goes for dressmaking.  The bride knows herself a lot more than I do.  So she teaches me about her, and I create something beautiful that brings out the best in her.
It always takes an incredible amount of time (being extremely thoughtful about every detail can often do that!), but it also always turns out better than you could have ever imagined.  It's always fun to go back and look at how you improved upon your original ideas throughout the design/creative process.
Here are a few screen shots from the 2010/2011 website we created.  As I am sharing these with you, they are still what you see when you visit my website.
So why am I talking about websites (and why have I been so absent on the blog lately)?  Because I'll very soon be releasing a brand new and improved version!  Linda and I have been working for quite some time (we are both perfectionists!) on creating an entire website with a fresh new look, featuring updated content and photography.  I'm so proud of what we've come up with and can't wait to share it with you!  Soon!
I'm really really trying to resist the urge to give you a huge sneak peek!  But I will tell you that it features beautiful photography from Shaena Mallett Weddings as well as inspiring quotes from designers.  Here's just a teeny weeny sneak peek: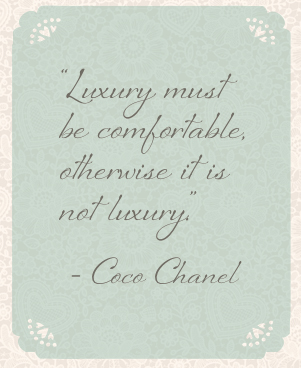 I truly learned a lot working with a designer to create something that speaks to who I am.  I really gained an appreciation and a perspective from being on the other side of the table, a perspective that I hope gives me insight that I can pass along to my brides as they work with me to create something beautiful that speaks to who they are.
Never miss a post! Sign up for my email newsletter.