It's finally time to share about Tiffany's wedding day!!! Yay!!!
Tiffany and Kemp were married  in December 2018 in the cutest little chapel in downtown Raleigh.  Jessica of Three Region Photography was there to capture the day and all its gorgeousness. I could chit chat, but the photos (and some words from Tiffany) say it all! Let's get right to it!
Next door to the chapel was the little room where Tiffany would get ready for her wedding day. I felt the magic as soon as I arrived to deliver the dress…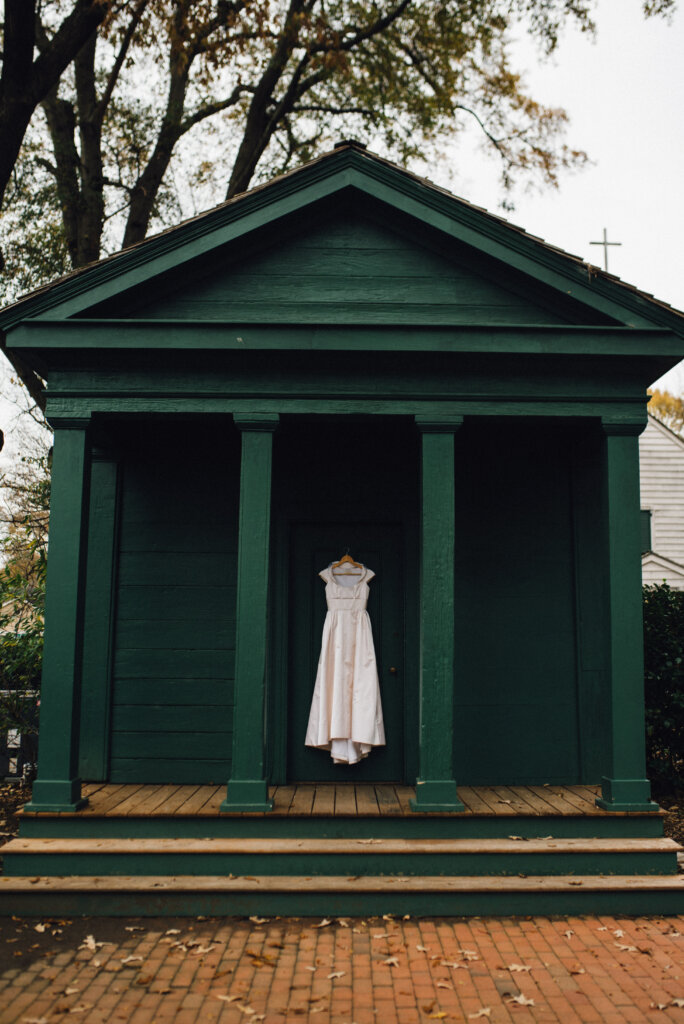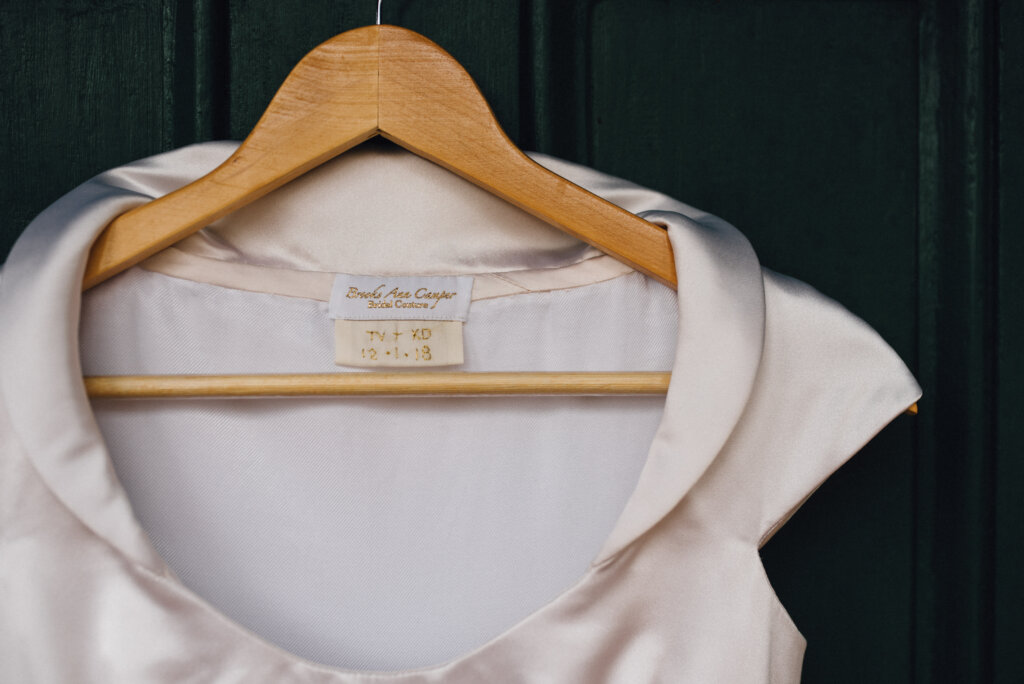 And I was honored to be there to help Tiffany get dressed!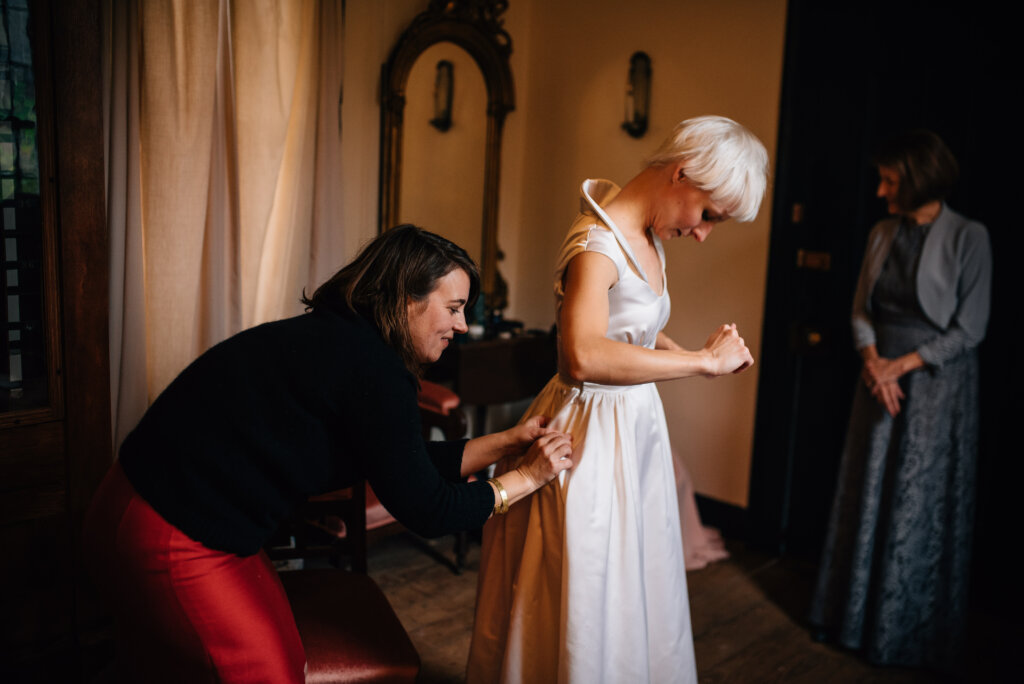 It was so fun for me to work with a petite bride.  When you are under 5′ tall, it's unusual to meet anyone the same height!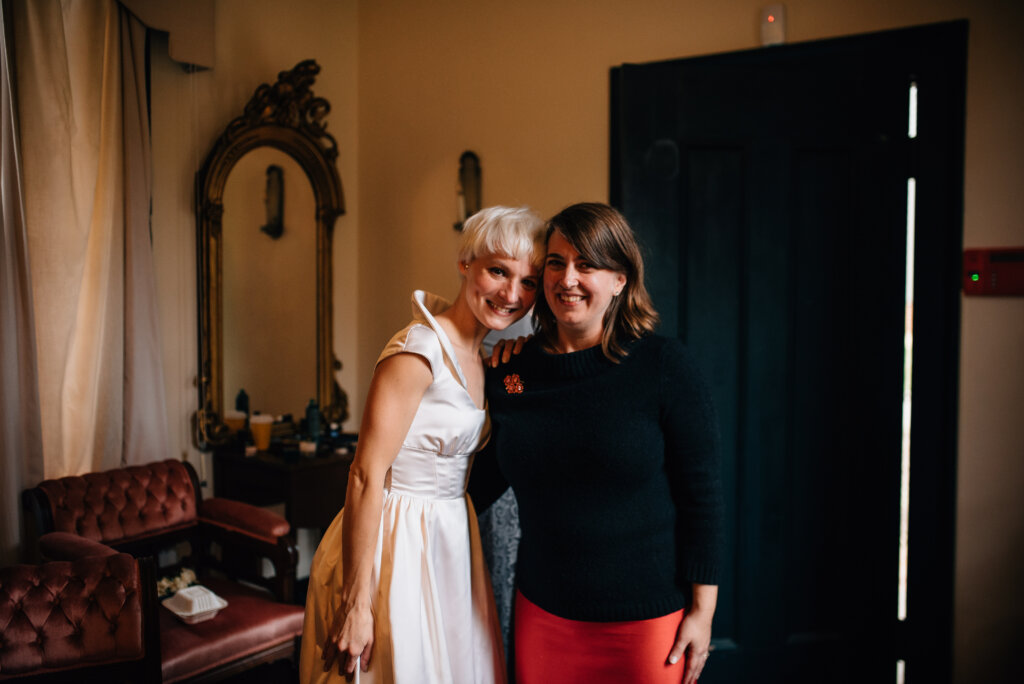 And the look was finally completed with the addition of the flower crown…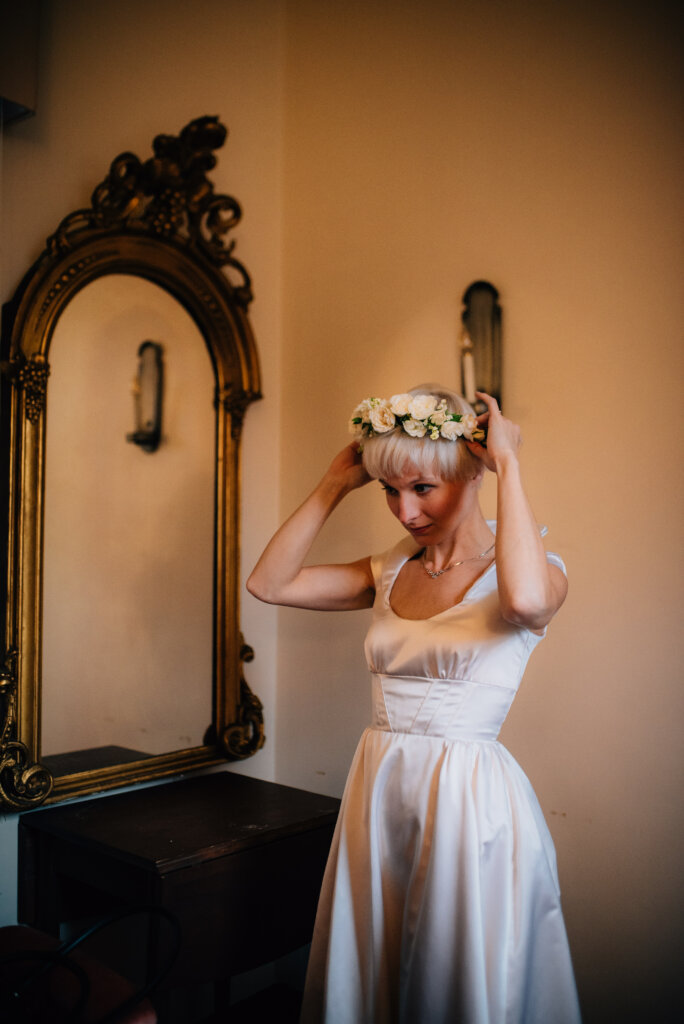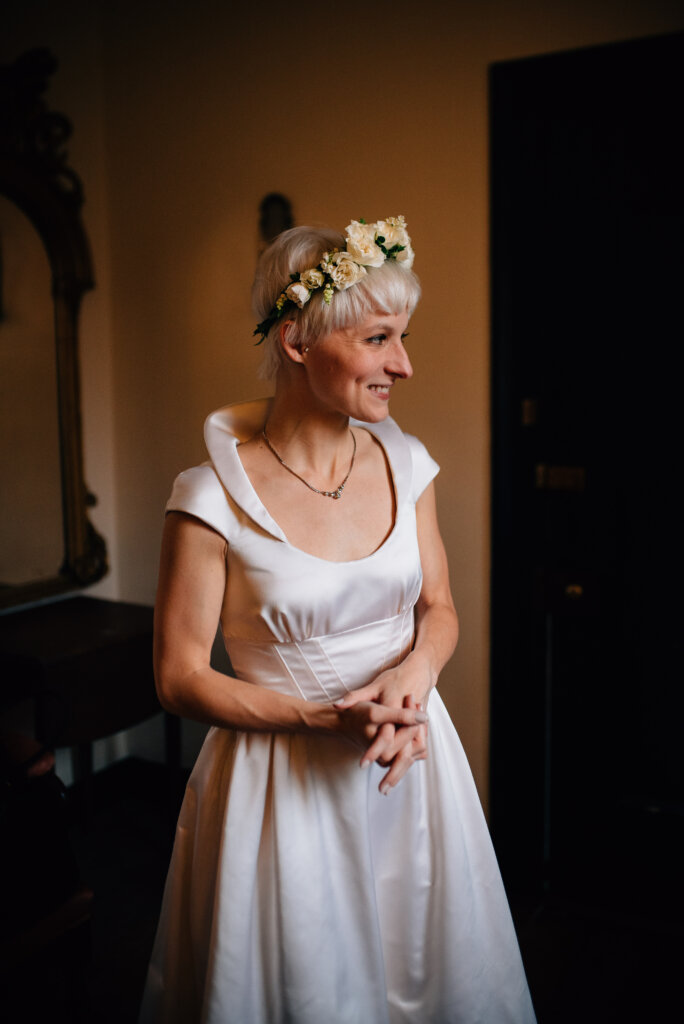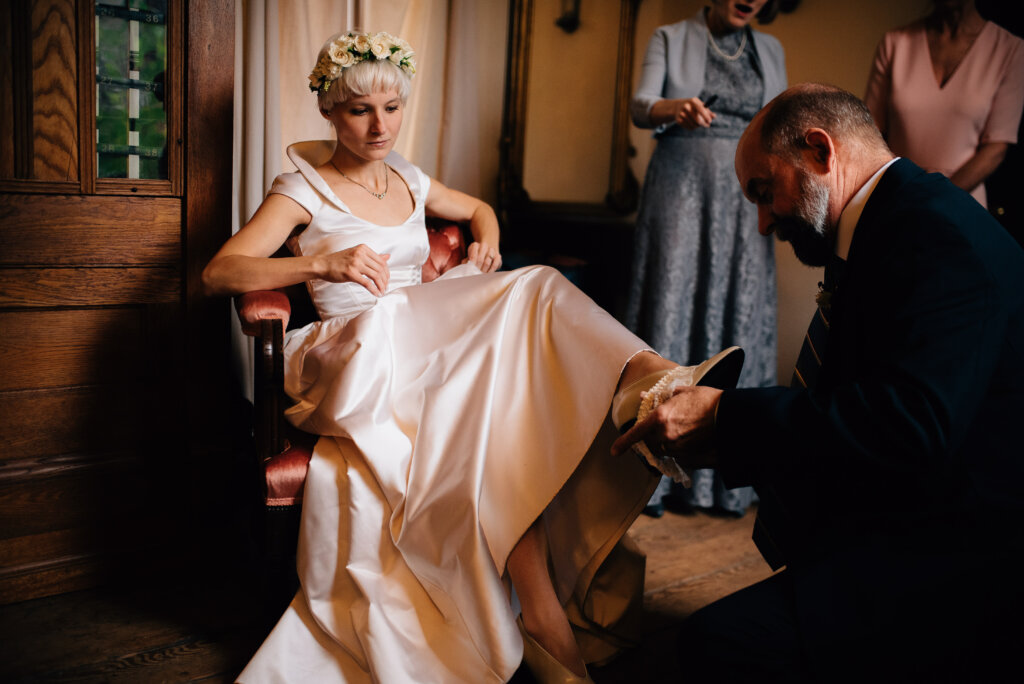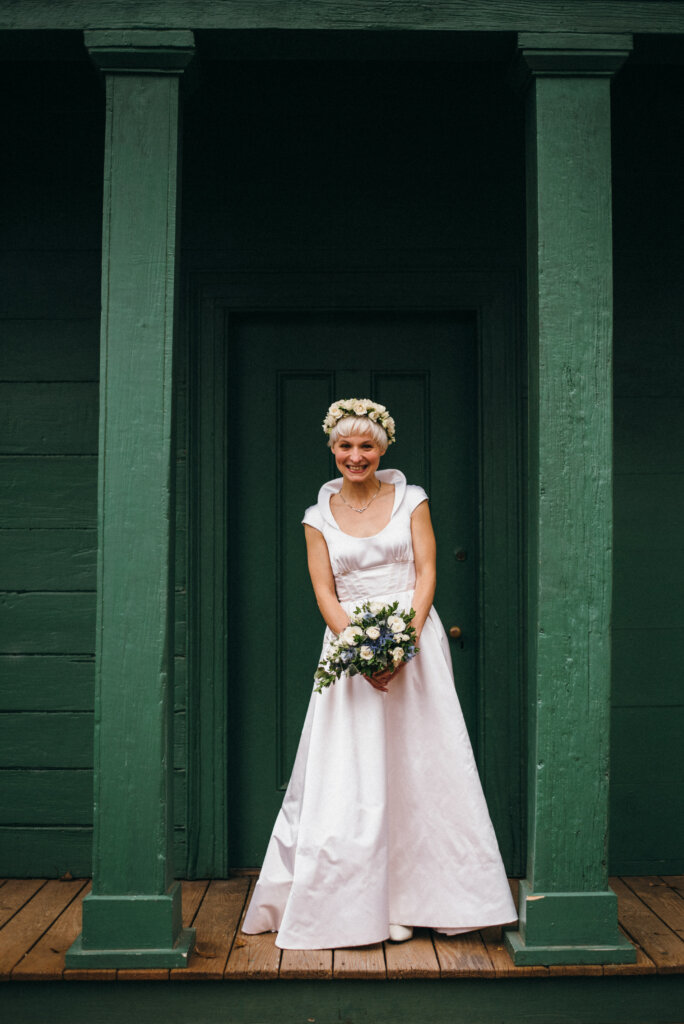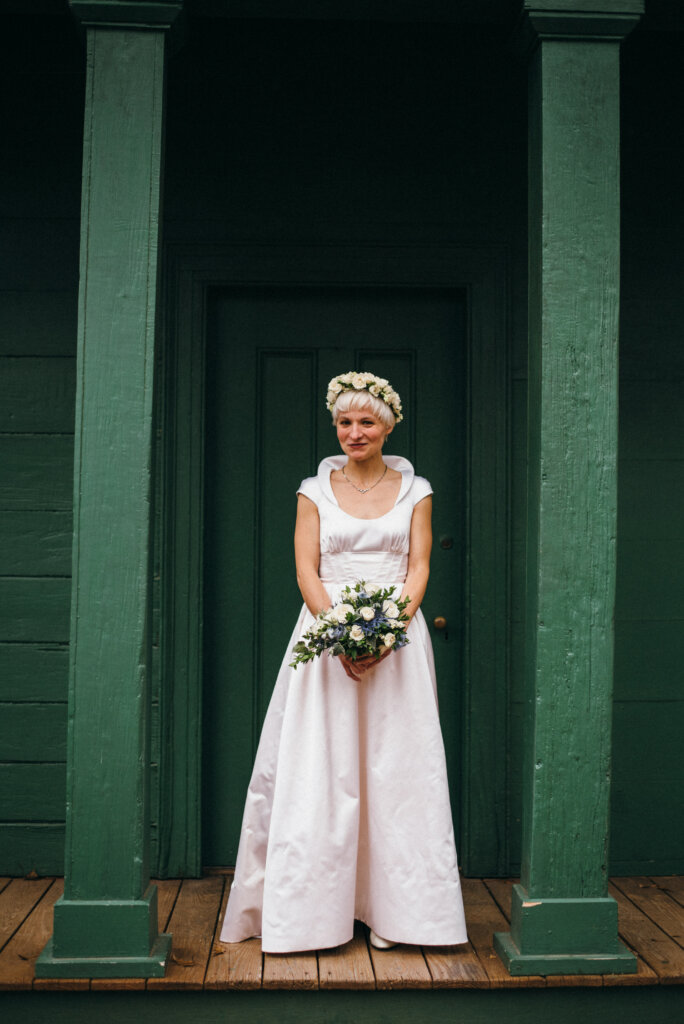 "At the beginning of our short engagement, the single most exciting and scary part of wedding planning was dress shopping. I was so full of hope, but then quickly disappointed with the options I saw in front of me – shop after shop. Between my petite stature and particular taste in dresses, it felt reckless to buy an expensive gown that required major alterations, and hope it would fit my body and make me feel beautiful on our wedding day.

Then, I found Brooks Ann. Stumbling across her website was nothing short of a miracle in my mind; I wasn't searching for couture dresses or custom wedding gowns. I honestly had no idea what I was in for after completing her thorough and thoughtful questionnaire. The testimonials I read spoke volumes; but, it felt too good to be true – – until we met in person and kicked off our adventure. After our first appointment, I actually broke down and sobbed in my car because I was overwhelmed with thankfulness for Brooks Ann. My heart was instantly calmed, full of confidence, and bursting with excitement all at the same time.

I could write a small novel filled with chapters from each appointment we had and still not be able to properly express what a joy it was to work with Brooks Ann, especially amidst the typical challenges of wedding planning. Watching your couture wedding dress come to life is unlike anything else; there is just no comparison. I'll never forget how happy I was to see Brooks Ann smiling and ready to get the dress out on my wedding day. I got to put on the most beautiful dress I have ever seen or worn in my life.

All my nerves were gone. I was clothed in confidence and comfort, and I've never felt or looked more beautiful than when I wore my wedding dress from Brooks Ann.

I can't tell you what an exceptional woman Brooks Ann is. She has an eye for beauty in all that she creates, and I have the utmost respect for her and her work. Brooks Ann has developed such an intimate and unique experience for her clients, designed detailed and reliable systems for her couture dress making process, and she does all of this with careful professionalism, kindness, and grace. It was an honor to work with Brooks Ann, and I only wish more women have the privilege to be one of her clients. I'll never forget this." 

-Tiffany,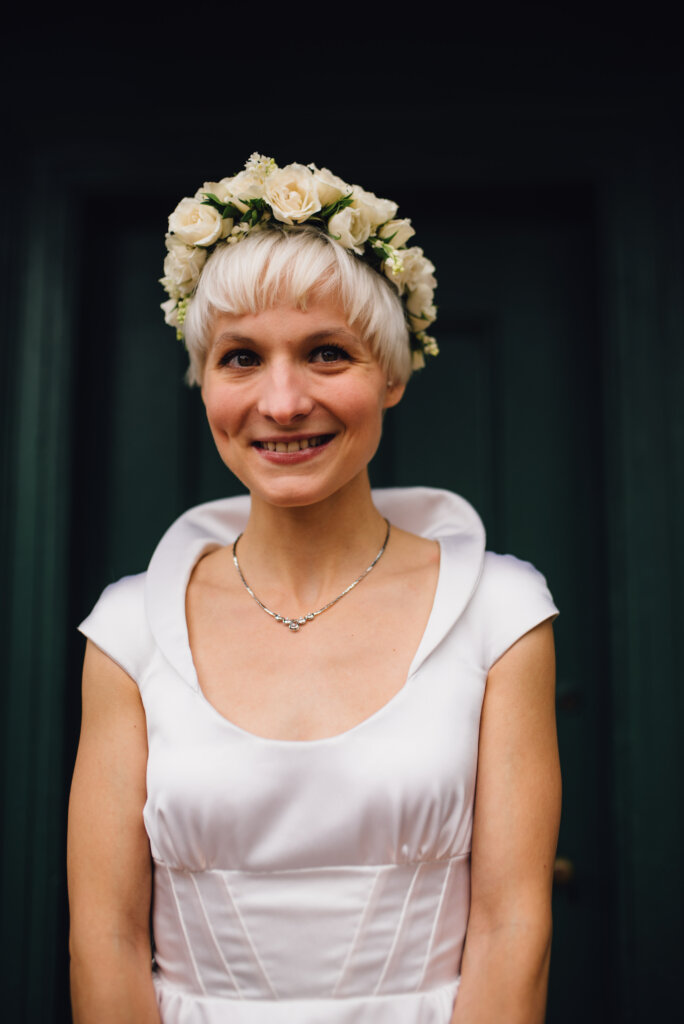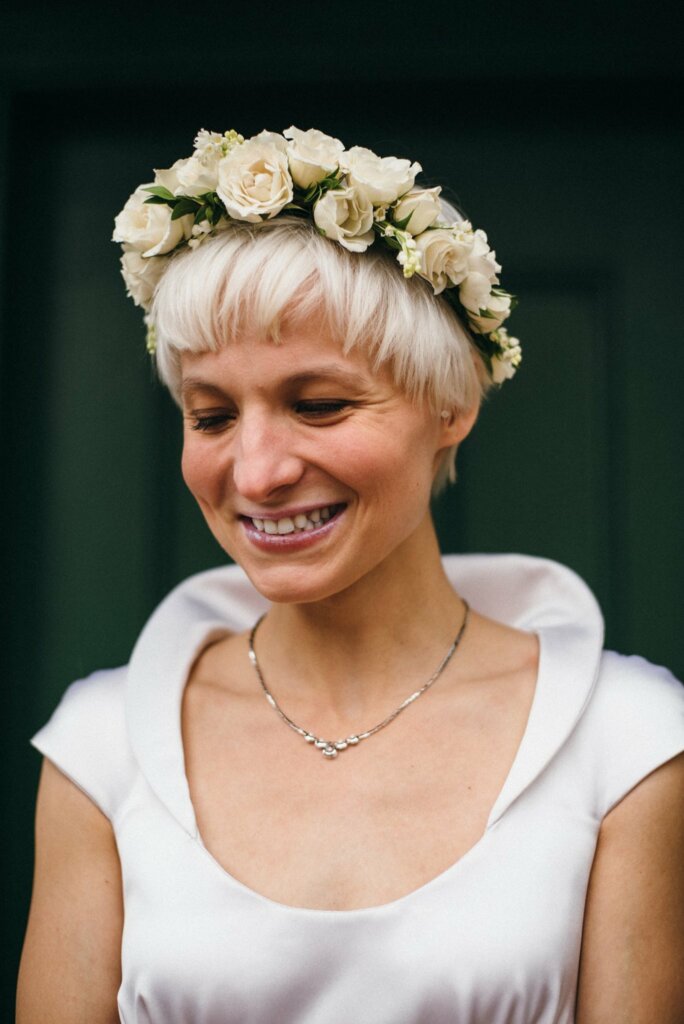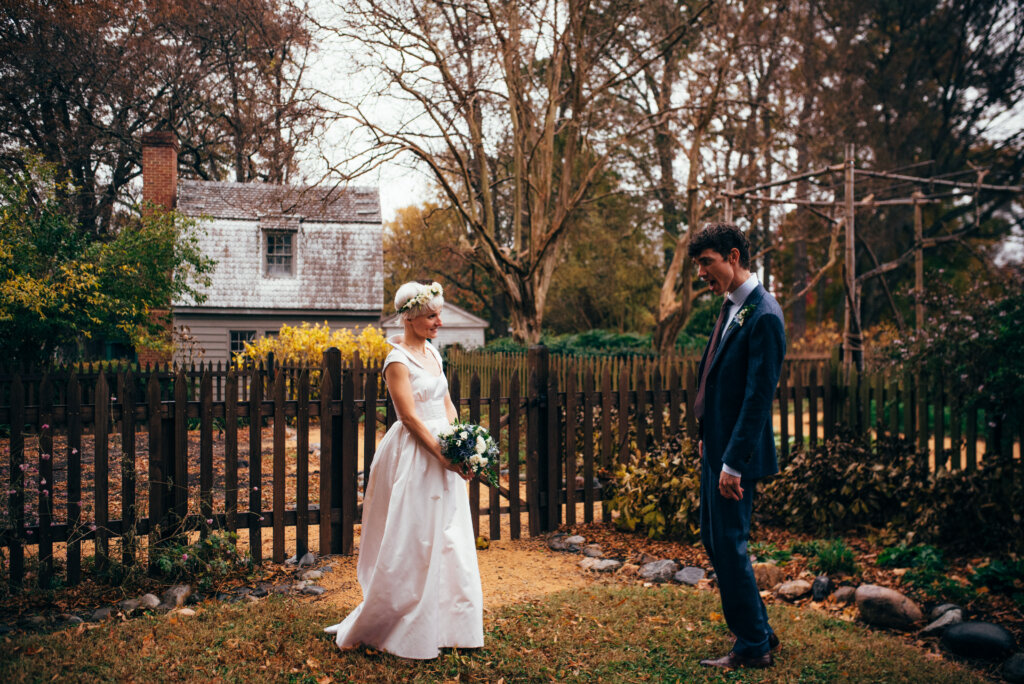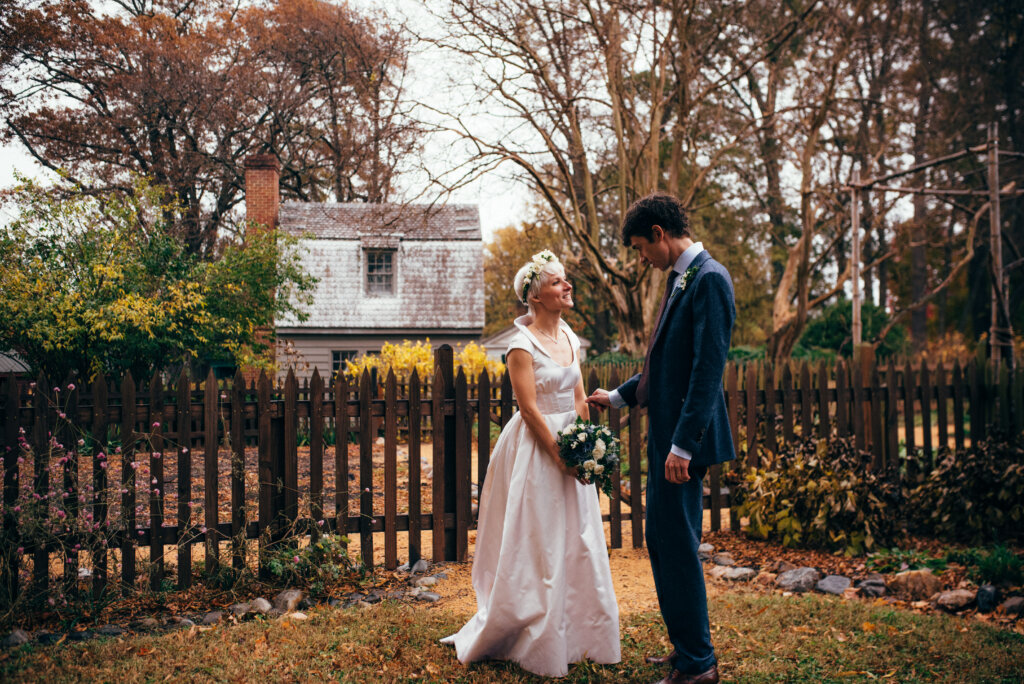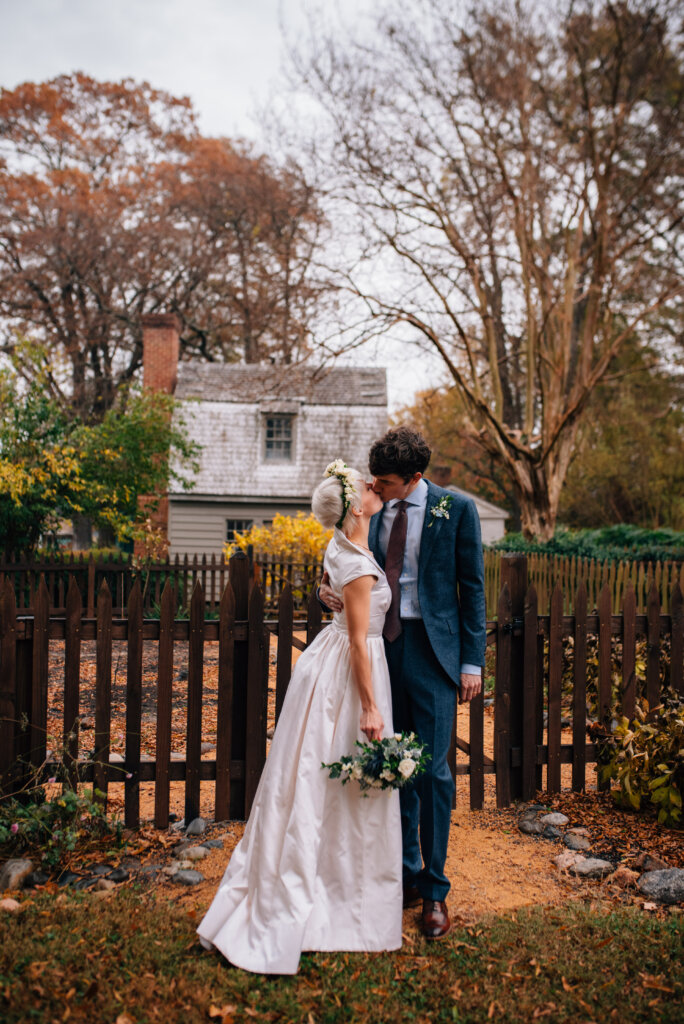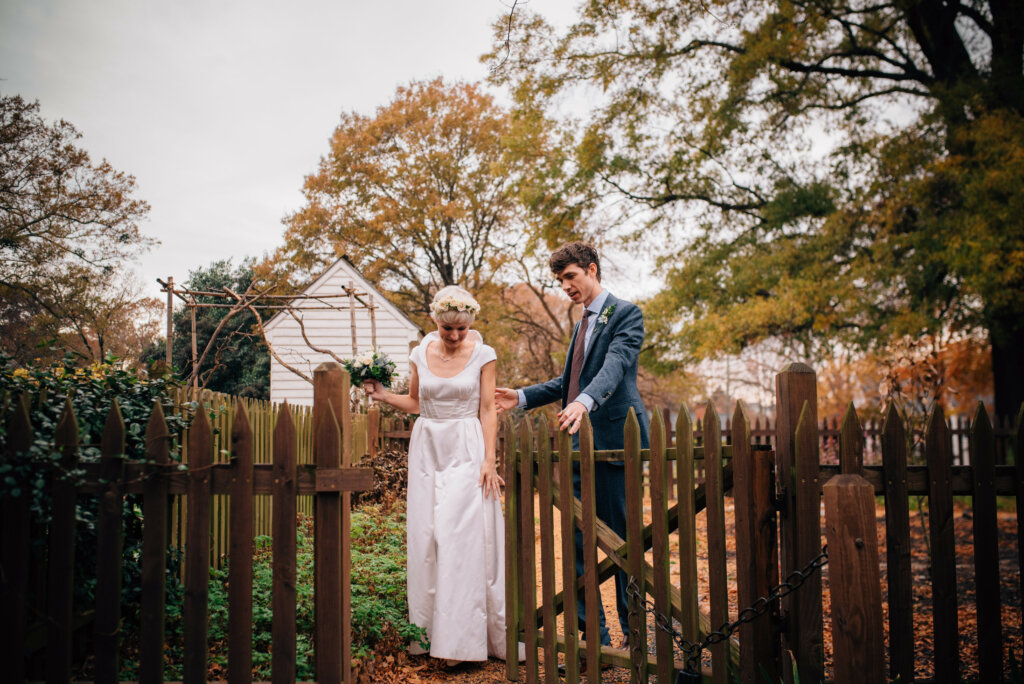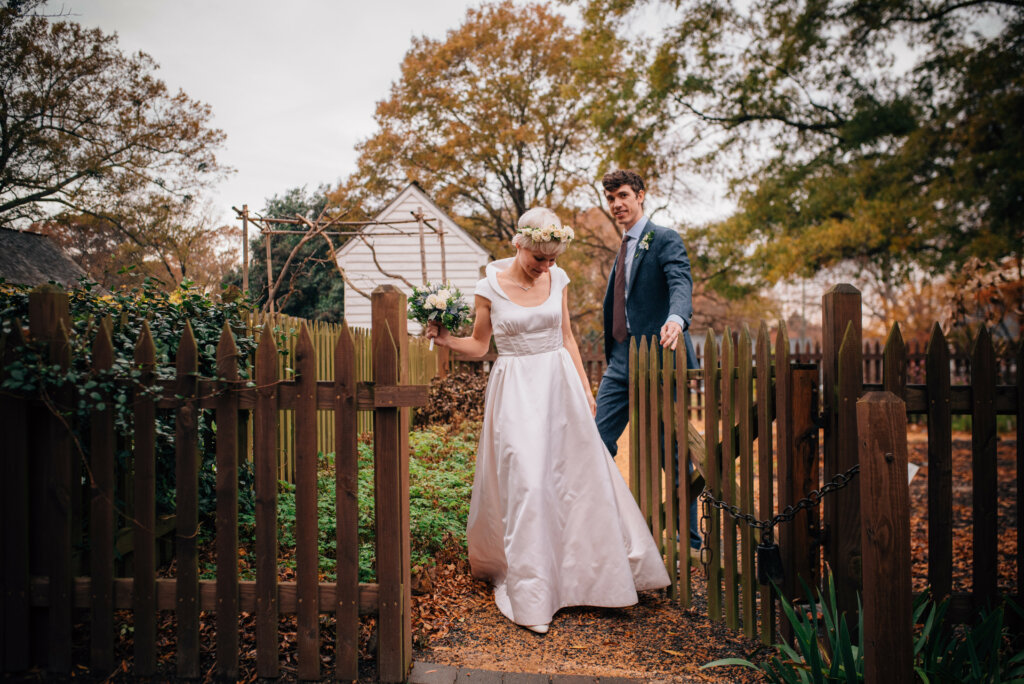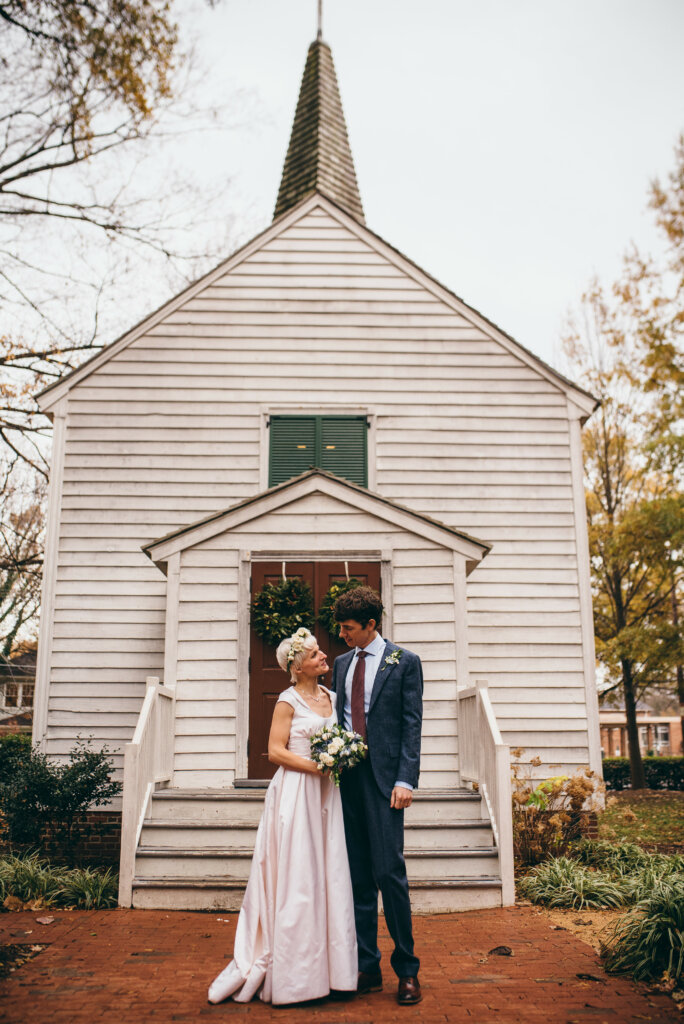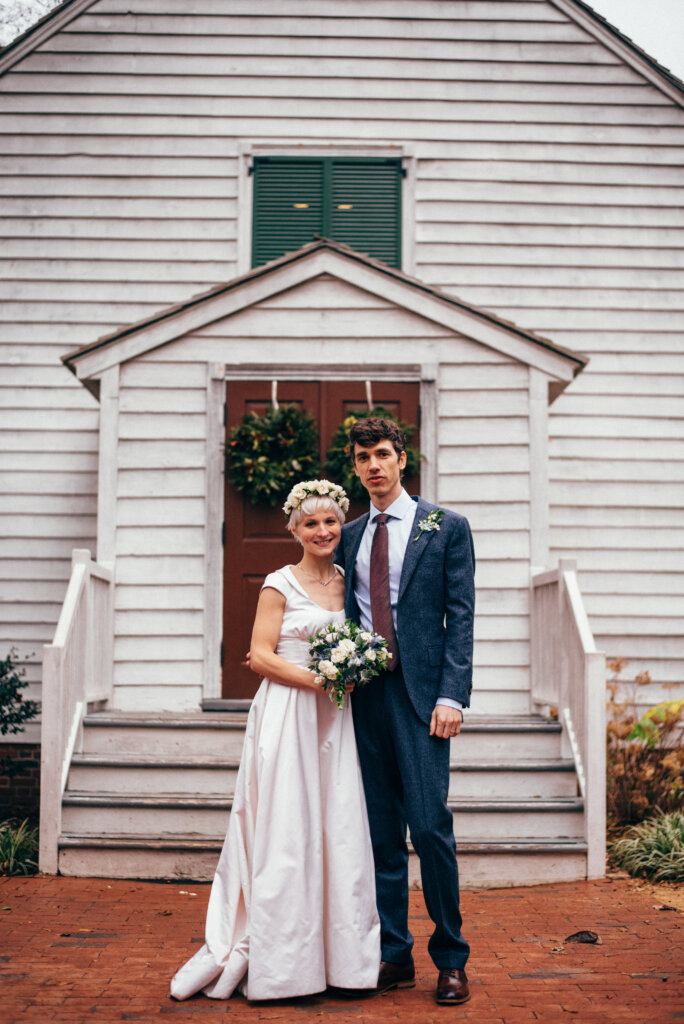 The ceremony uniting Tiffany and Kemp in marriage was a small event with special friends and family.
The  couple had some time together for a beautiful walk before the reception. You can feel the love beaming from these two beautiful people!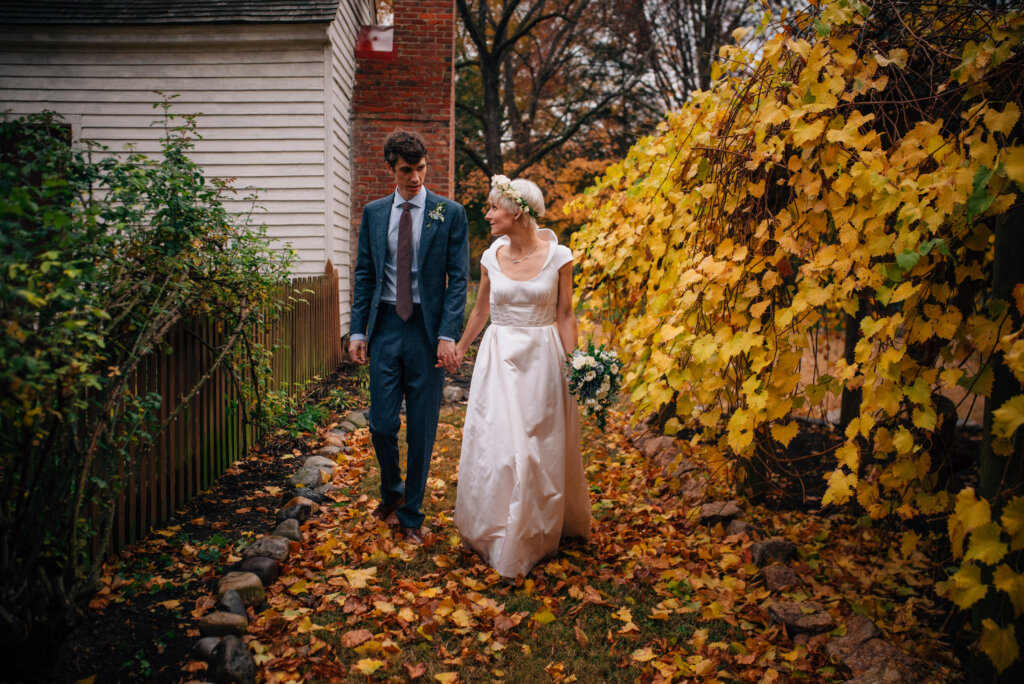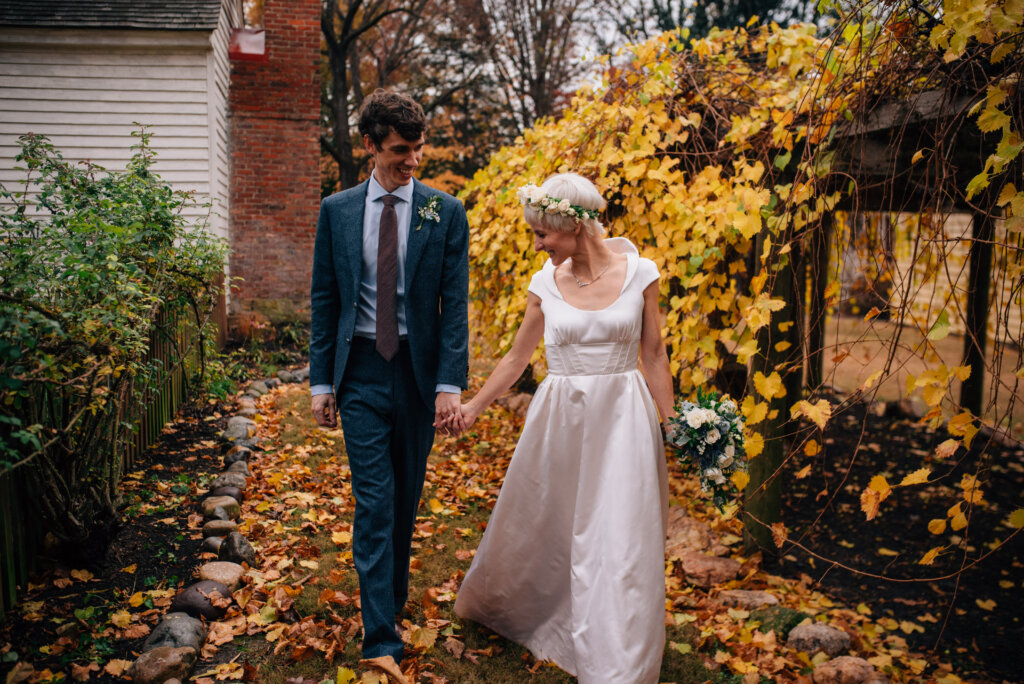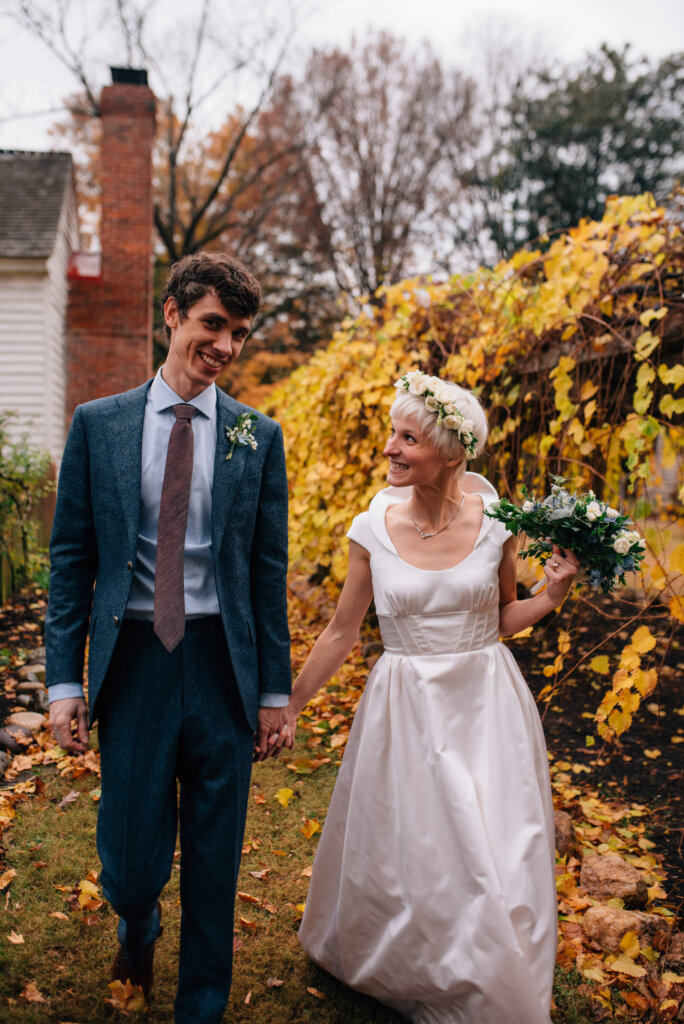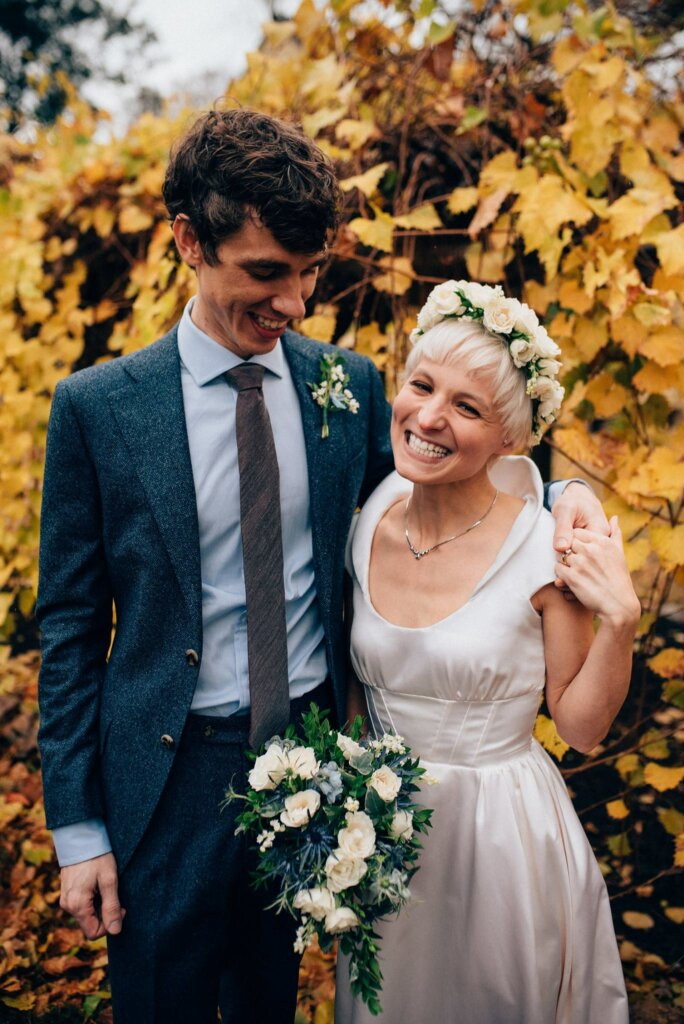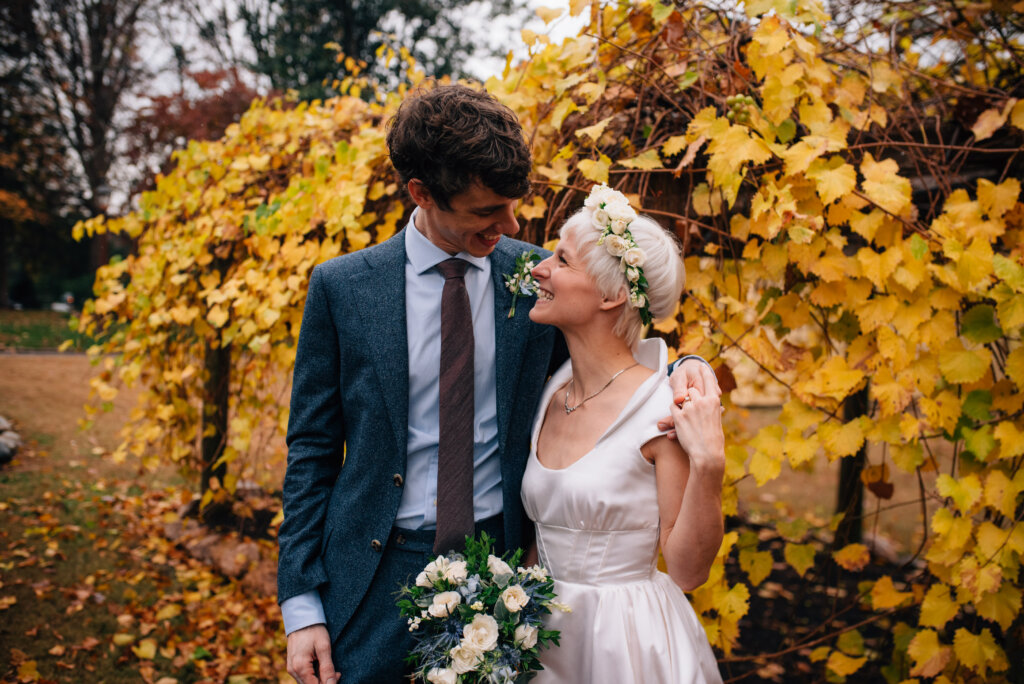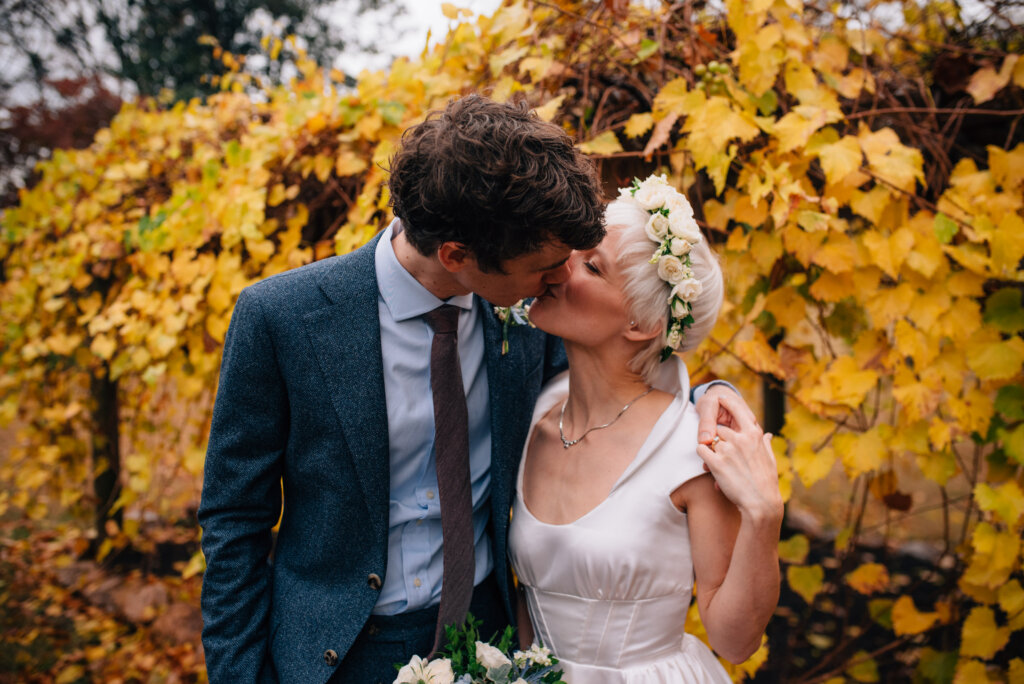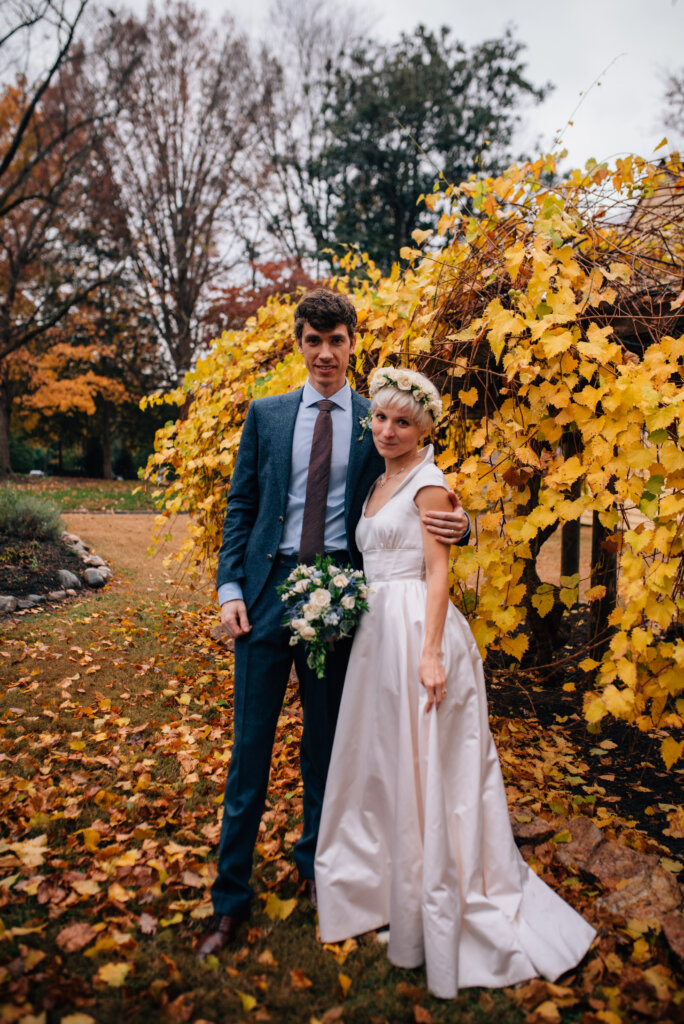 The recpetion was in a nearby downtown ballroom. What a beautiful celebration!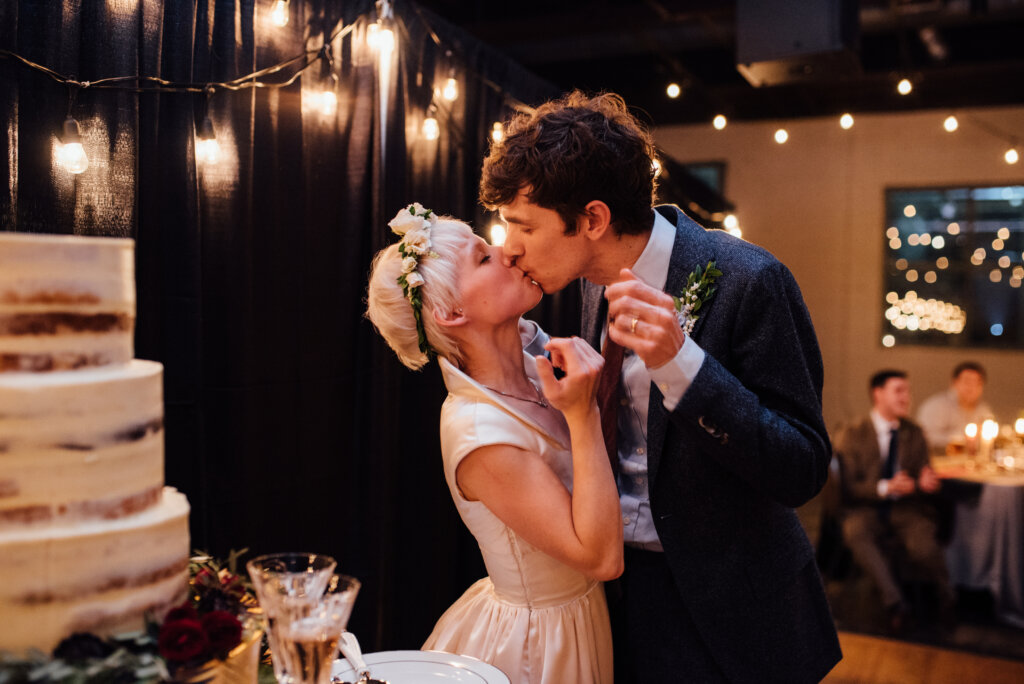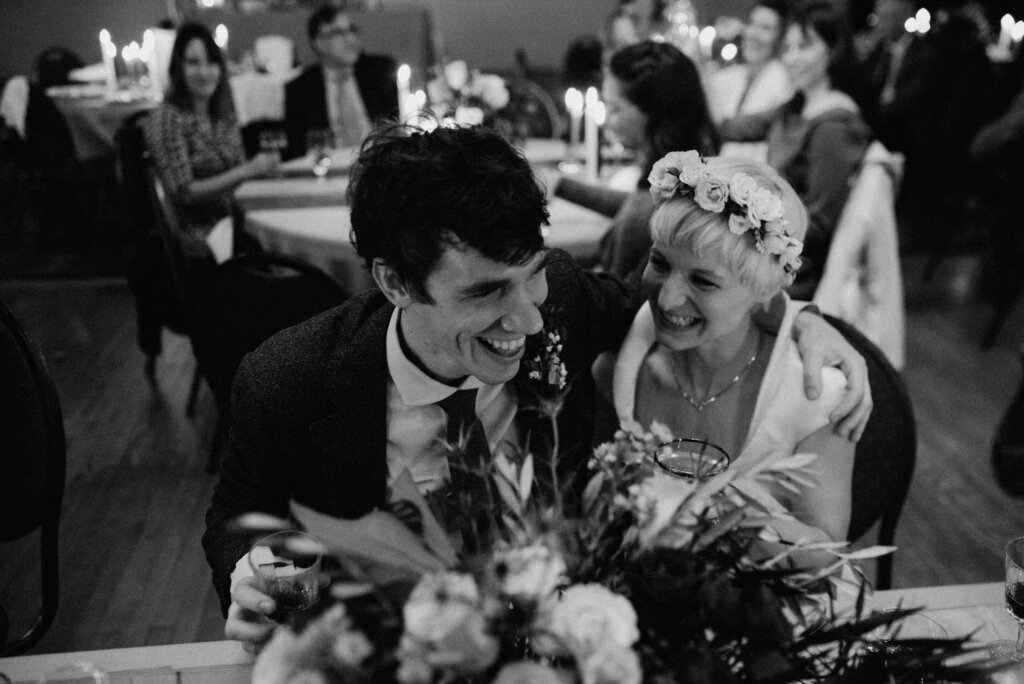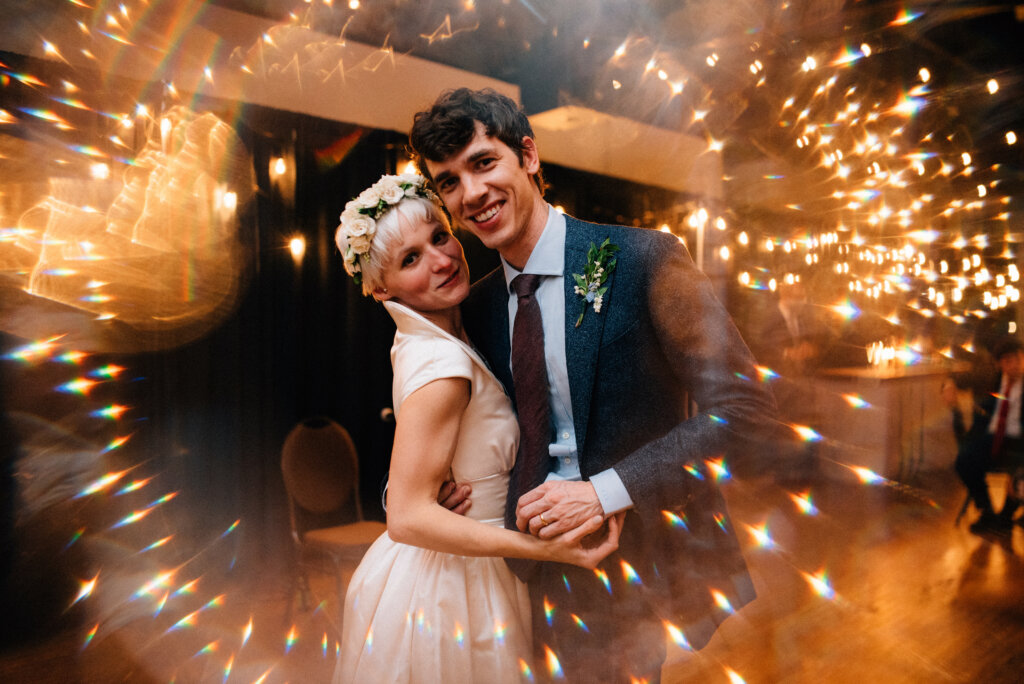 Congratulations Tiffany & Kemp!
THANK YOU SO MUCH FOR FOLLOWING ALONG! I've really enjoyed sharing my couture process during Tiffany's bridal blog series and getting to know a lot of you through your comments, emails, my free newsletter, and on social media. Please keep in touch and let me know what you think! YAY!
And a huge thanks to Three Region Photography for capturing the day so magically and for letting me share these fantastic shots!
And yes, I've got another bridal blog story (or two) to tell …
NEXT POST: I'll be sharing something exciting…