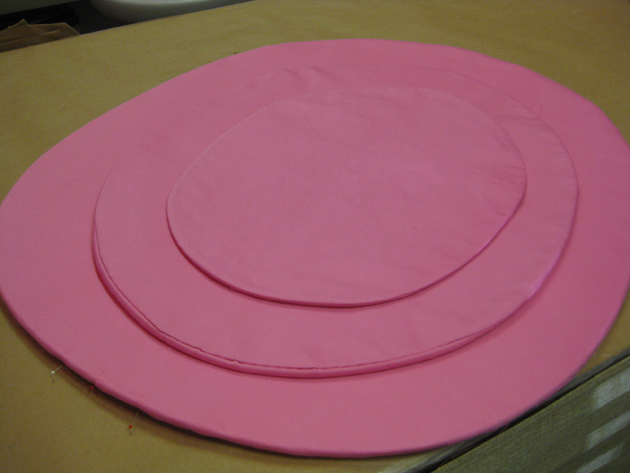 If you are just joining, you are probably wondering what in the world I am making!
Lila Rose is a non-traditional bride who commissioned a hot pink eighties-inspired over-the-top wedding dress.  One thing she wanted in her dress was a bustle.  It took me a while to figure out how to design a bustle for a dress like this (usually you think of bustles in much earlier time periods in fashion history)!
But after some careful thinking, I designed what we've come to call Lila Rose's "space bustle".
You can see the sketch of the bustle here.  And the design and patternmaking process for the bustle here.  This is the second of two posts on the construction of the bustle.  Part one can be found here.
Above you can see the concentric egg shapes all covered, wired, and lined.  Each shape will be folded into a complicated structure that will eventually form the bustle on the back of her reception look.
Remember my post about using wiggle bones in her collar?  I also used them in the space bustle!
There is a small straight section of each shape that needs to stay flat and attach to the garment, while everything else folds around it.  I decided to cut, cover and stitch a wiggle bone to this area.  It won't be seen, but would provide a nice amount of stability just where I needed it.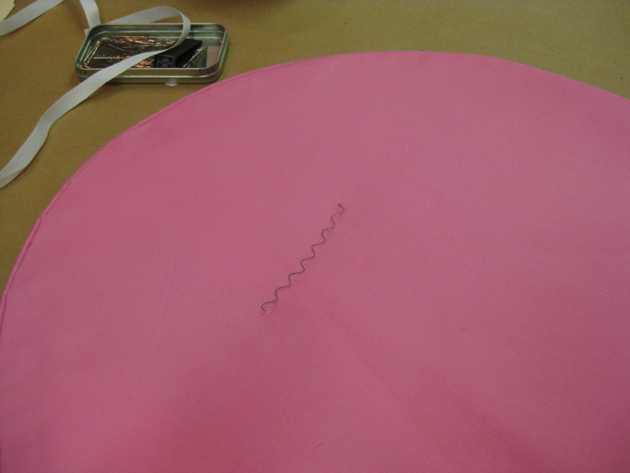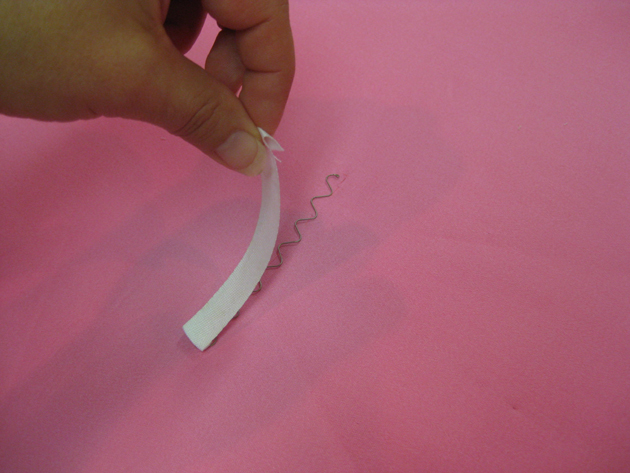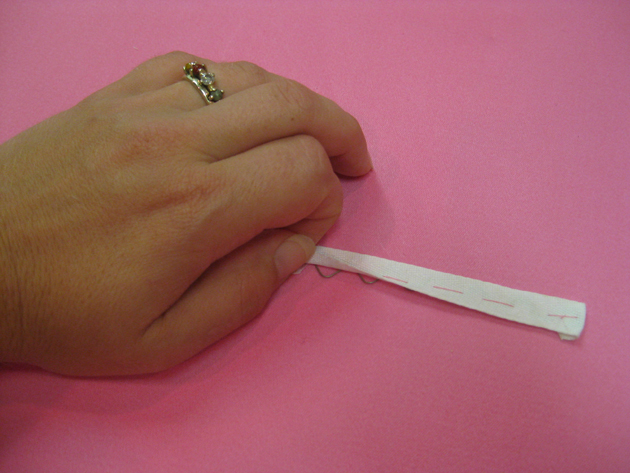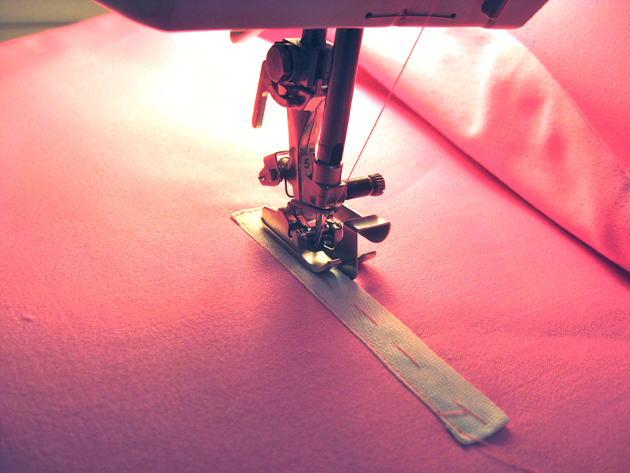 Then I was able to start to stitch and fold my shapes, according to my threadmarkings…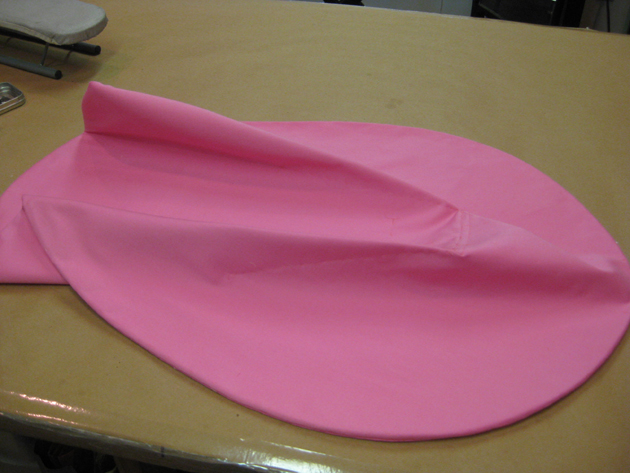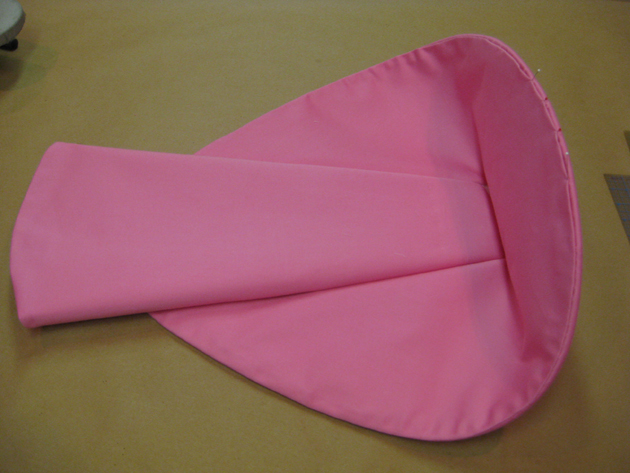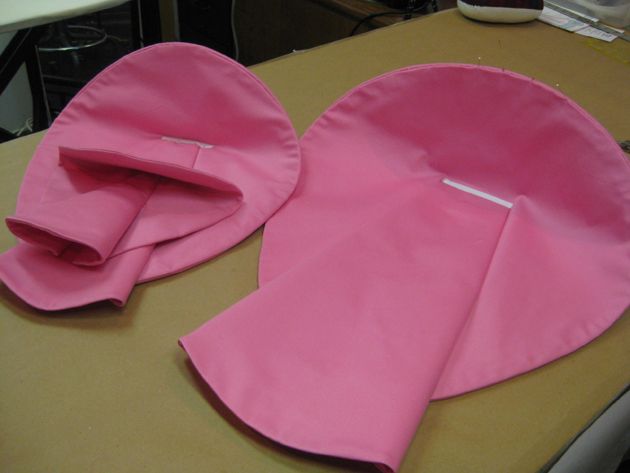 …and attach them to each other to form one large bustle-esque structure.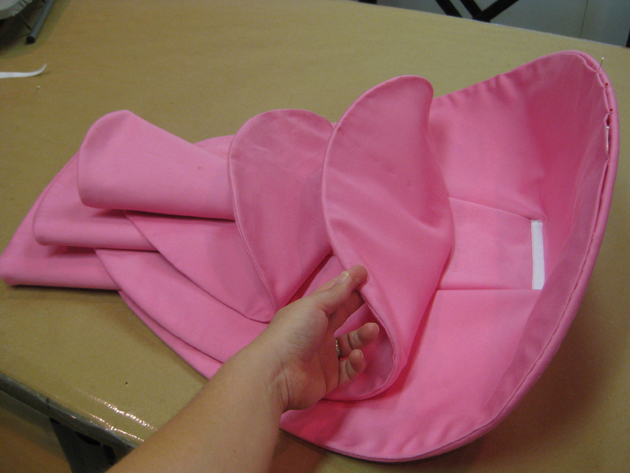 Then I attached the bustle to the back of the dress, wrapping the orange panels around the edges and stitching them in place carefully by hand.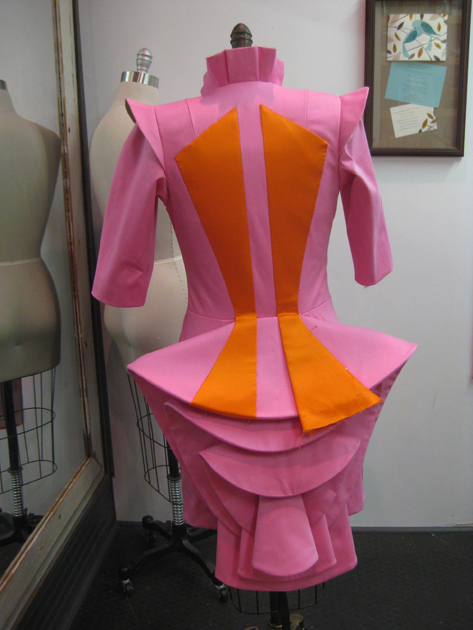 The three shapes were then attached to each other using "swing tacks", also known as "thread chains."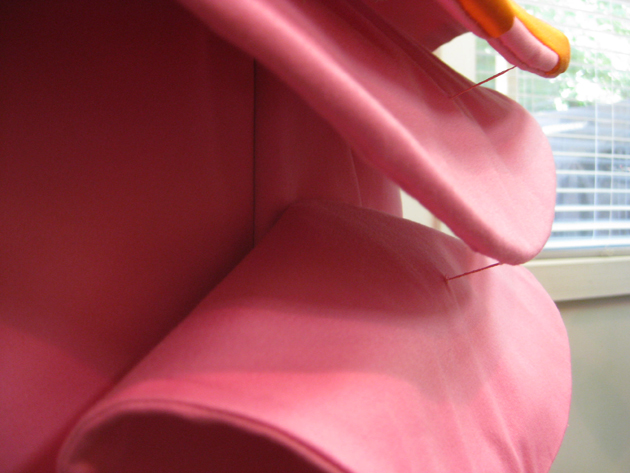 Ta-da!  Space-bustled!!!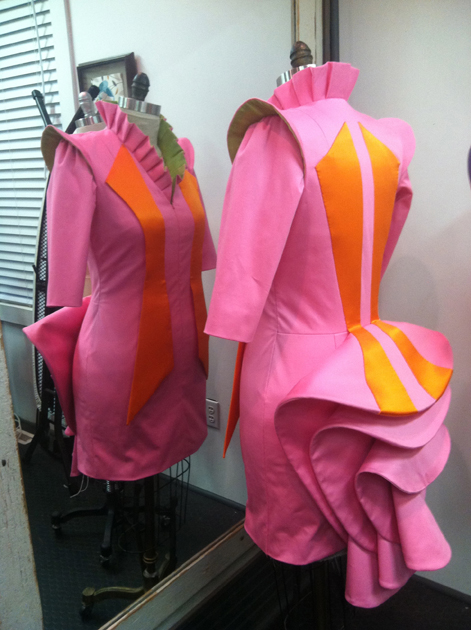 The dress is so close to being ready for our fitting!
But don't forget, there is also a dramatic removable "train" that Lila Rose will be wearing for her ceremony! The space bustle will be hidden until the reception, where she will dance the night away in this amazing mini-dress!
I'll share the construction of the train, next post!