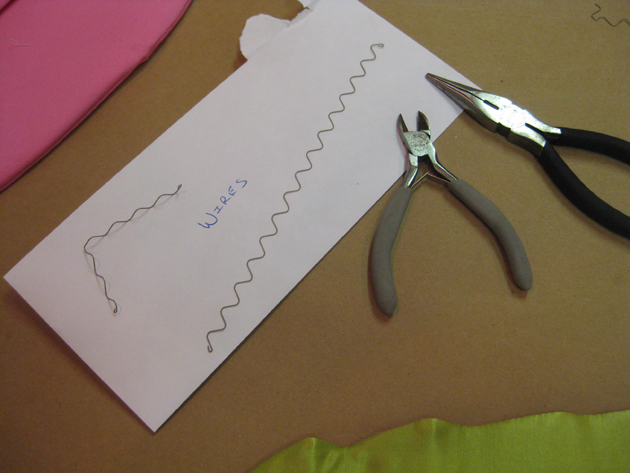 As you may recall from the mockup and sketches, Lila Rose's dress will have a pleated stand-up collar.
Our original inspiration photo had a very deep V neck with the collar folding in a bit, but for Lila Rose's eighties-inspired wedding dress, we needed the collar to take on pretty much a 90º angle from the body.  Throughout our process, I had been brainstorming ideas to achieve this shape.  I did not want her collar to collapse into her beautiful neckline!
I remembered reading a post from Gertie's New Blog for Better Sewing about "wiggle bones" (also known as "zig zag wires").   I remembered using these before, back when I worked in professional theatre.  These bones, which seemed to be extinct, were mainly used in Edwardian times.  A corset company in Canada has begun to reproduce these in rust-resistant steel.
Though I've never heard of anyone using wiggle bones to keep a stand up collar like ours "standing up" at a right angle, it seemed like I could make it work perfectly.  So I ordered a couple dozen as an experiment, and I was finally ready to try it out.
First I needed to prep and pleat the collar.  All of this involved carefully pressing, clipping and turning the fabrics.  Did you remember that the hot pink collar was lime green on the inside?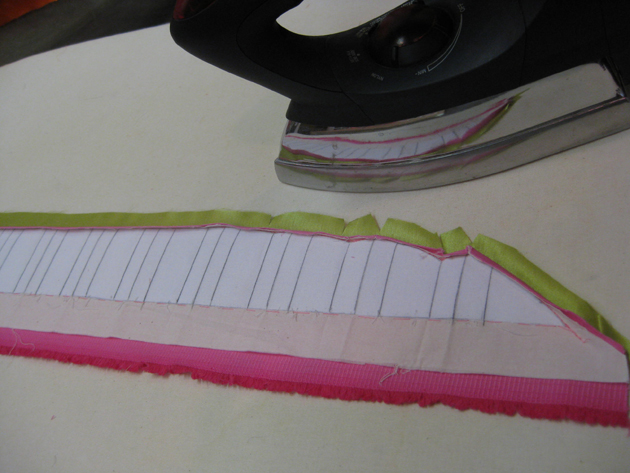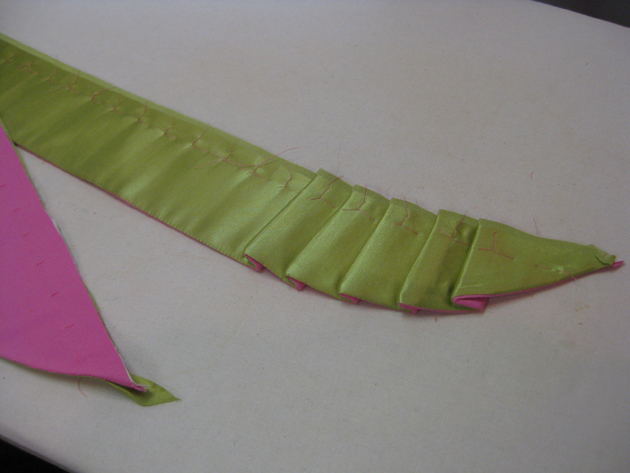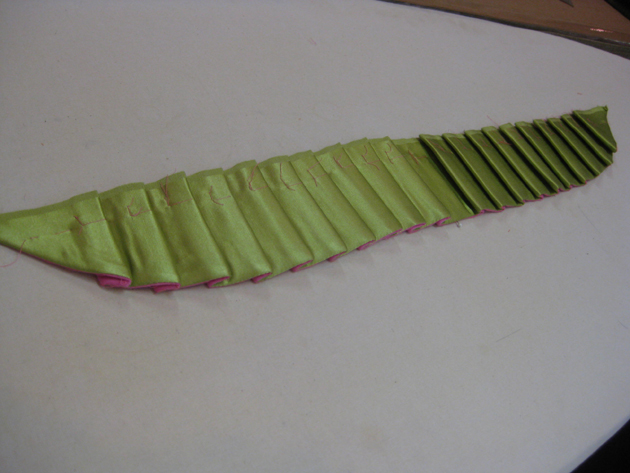 Then I pinned and basted the collar onto the neckline.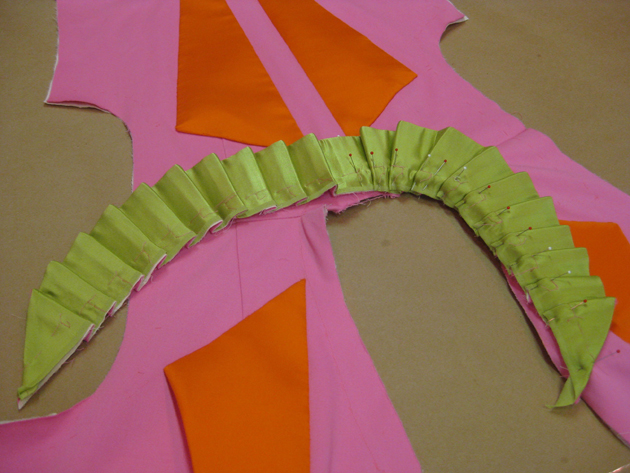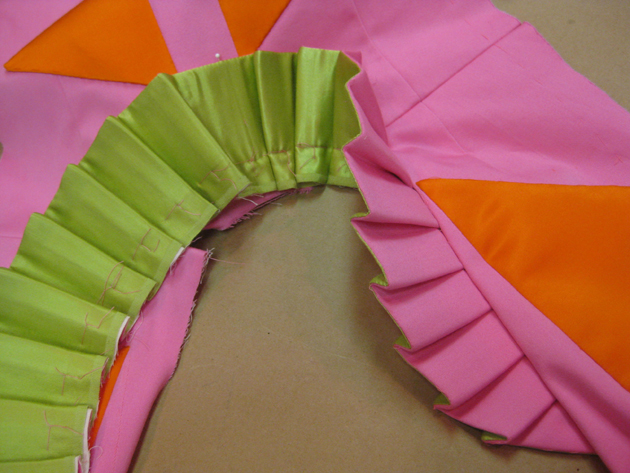 Next I cut my wiggle bones to length carefully turning the ends under so they never poke through the garment.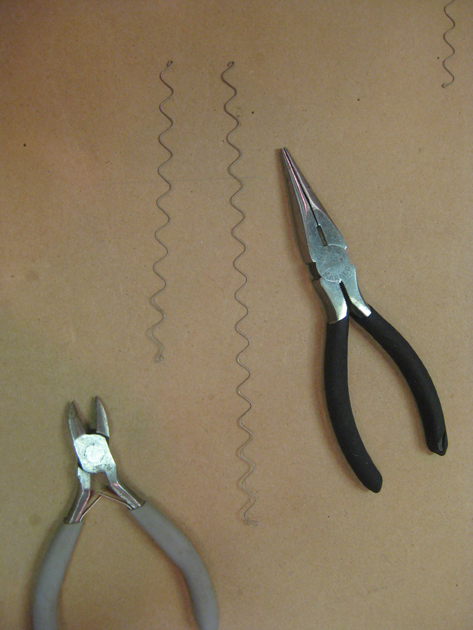 Then I inserted them all the way into the pleats.  The top of the bones end up at the edge of the collar and the ends of the bones are long enough to bend and attach into the body of the dress.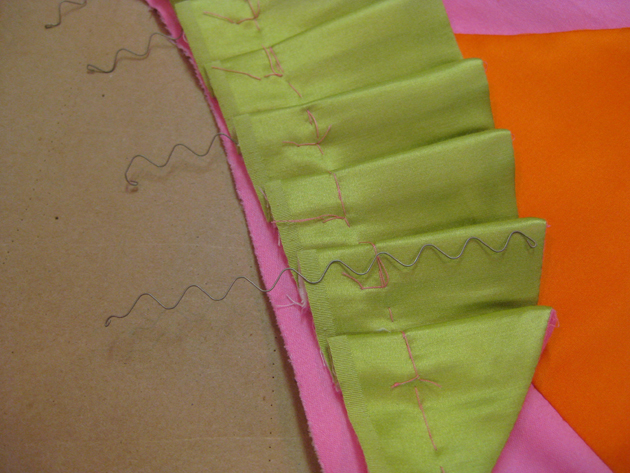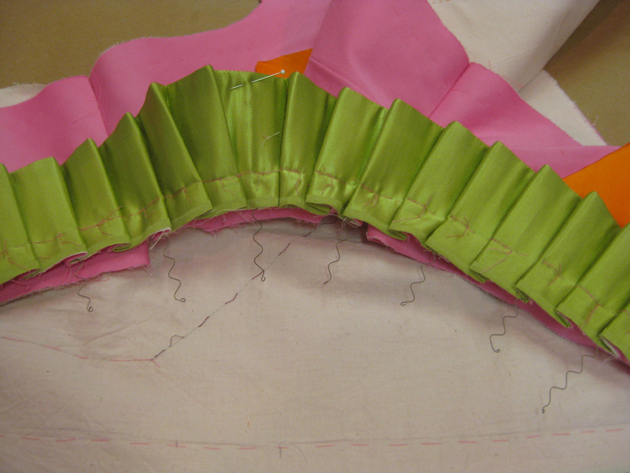 Once my bones were placed exactly where I wanted them, I machine stitched the collar into place, carefully sewing over the bones and securing them into place.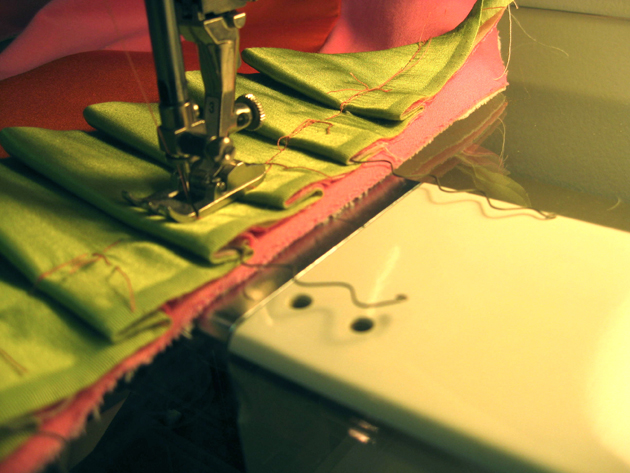 I trimmed out all of my excess fabric…
…and I carefully bent my bones to my desired angle.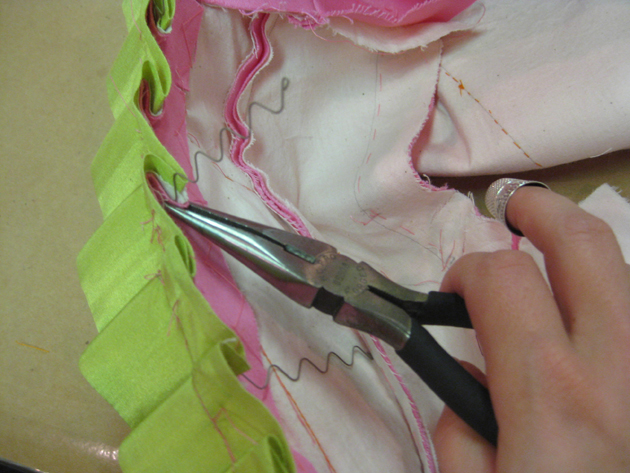 Finally, I pinned and stitched my (now L-shaped) wiggle bones carefully and secretly to the underlining.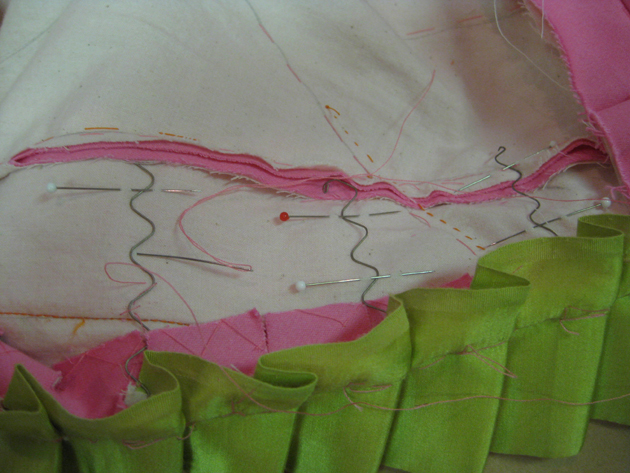 My experiment worked perfectly!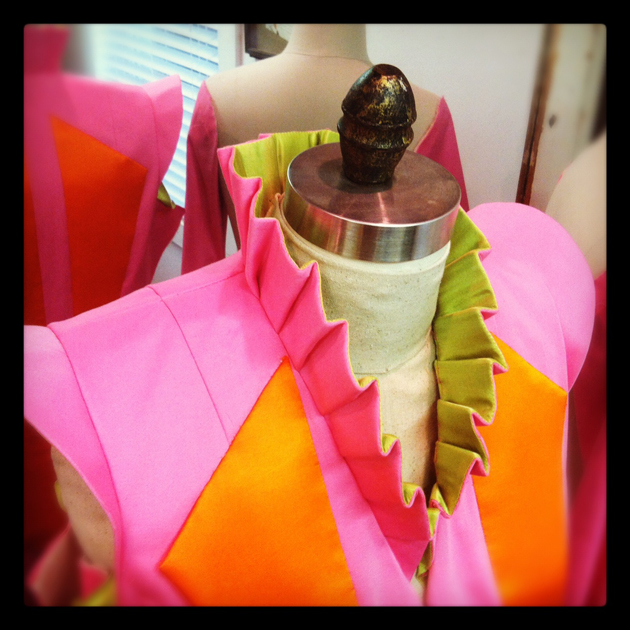 Wow!
No one (who doesn't read this blog) will know about my tiny hidden wiggle bones that are holding the stand-up collar for Lila Rose's custom wedding dress perfectly in place!
Next post:  I'll tackle the creation of the "space bustle"!  Keep following along…