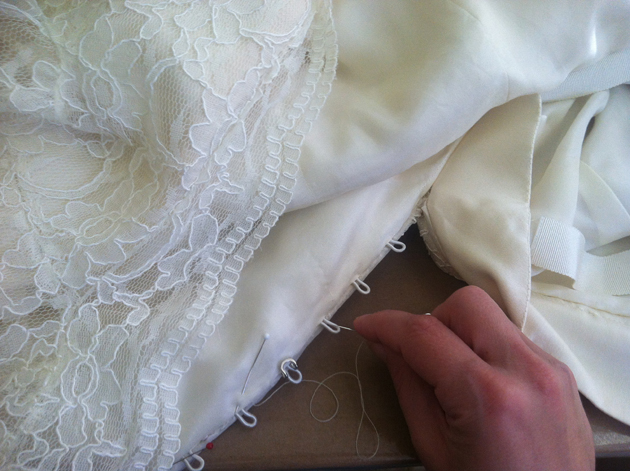 …it was finally time to do all the couture finishing work.  I love this part of the process!  Couture finishing requires a lot of hand work (which I love) and it is the part of the couture process where you finally get the satisfaction of seeing all the hard work of the designing, patterning, and fittings become a reality in a beautiful way.
To finish off the inside of Caitlin's custom wedding dress, I added a silk habotai lining and bound the edges with custom made silk bias binding.  The binding holds the lining in place with beautiful hand stitches.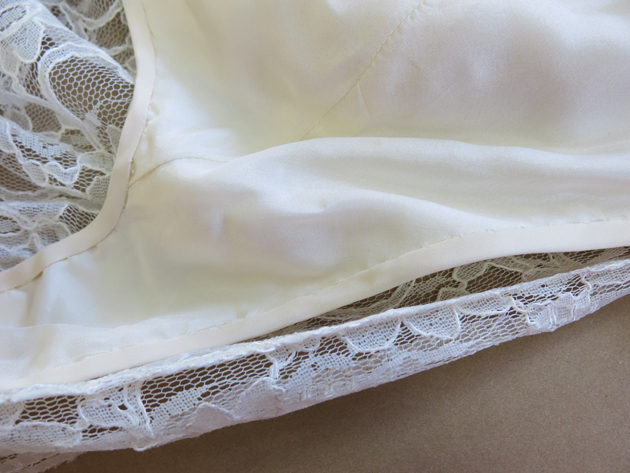 I also added a waist stay inside of the dress.  A waist stay is a couture technique that adds a ribbon at the waist inside the dress.  The ends of the ribbon are loose with their own closure.  This helps keep the dress in place when it is being worn.
A waist stay is also helpful when getting dressed.  Once the bride is in the dress, the waist stay can be hooked first, holding the dress in place while someone buttons her up!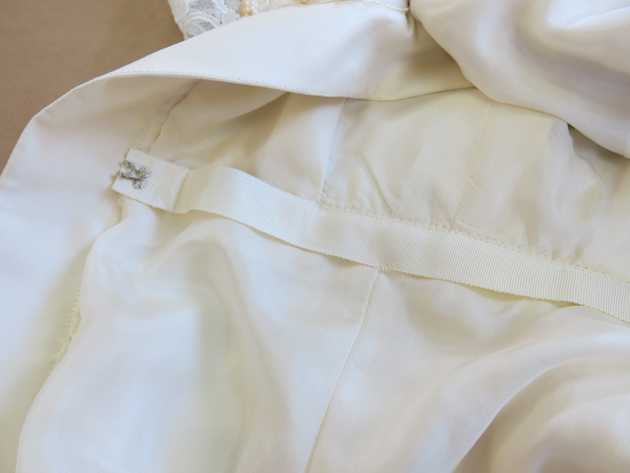 And what about those buttons?
If you've followed the blog for a while, you should know that I like couture closures.  You'll never see me adding a zipper with a bunch of fake buttons making it look like it's buttoned up the back.  I think your wedding day is a fine time to slow down and take the extra minutes to be buttoned in beautifully.


Buttoning up the back of a wedding dress is traditionally a time where a elder loved one has the bride captive just before the wedding. While buttoning all the tiny buttons, the bride has to listen to the elder's advice!
When adding bridal buttons to the back of a dress, I first add button loop tape to one side of the opening. I really like using elastic bridal loop tape.  It has a little give to each of the little loops making it easier to button and flexible while wearing it.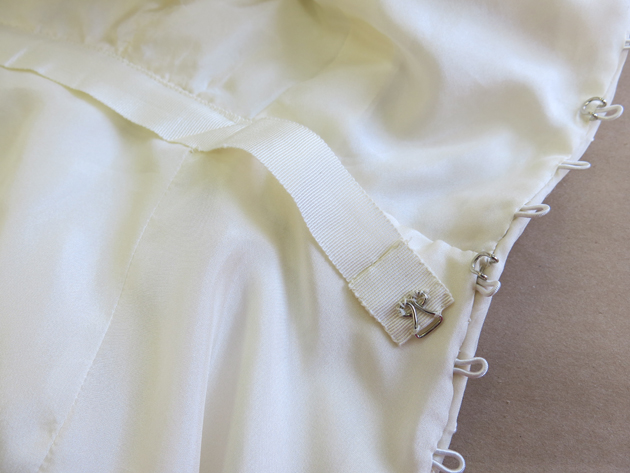 I secured the loop tape to the edge by hand and then covered it with the lining.  You can also see that I hid a few metal hooks in strategic places.  This is another was to help the bride get dressed.  It's also a way to keep the elastic loops from having too much "give".


Once the loop tape was added, I lined up where the buttons matched up on the opposite side of the opening.  I placed a pin where each button would go.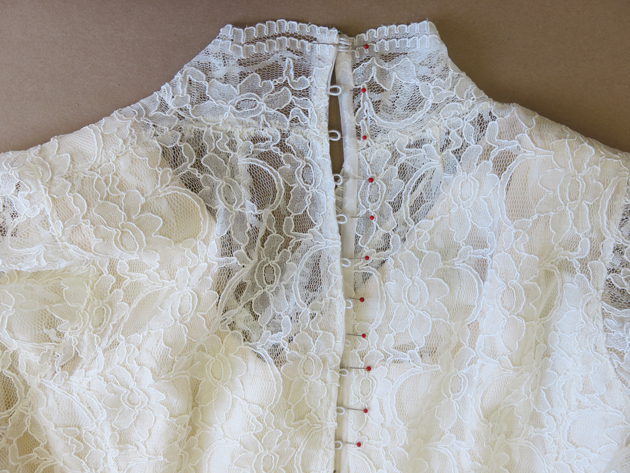 Then I hand stitched the tiny pearl buttons one by one up the back of the dress…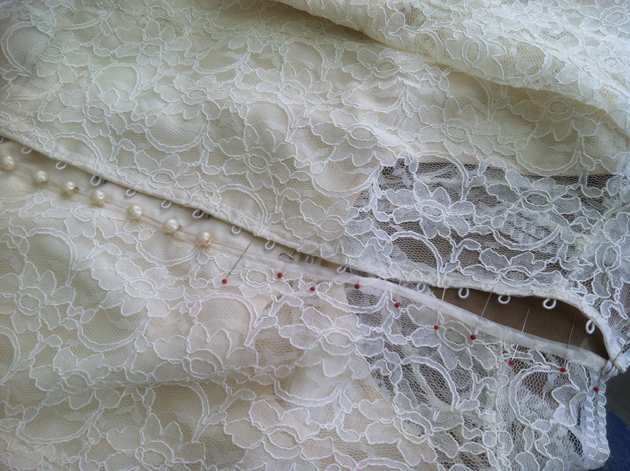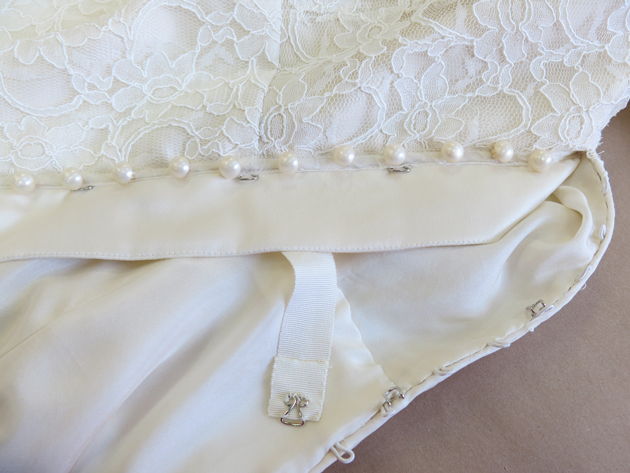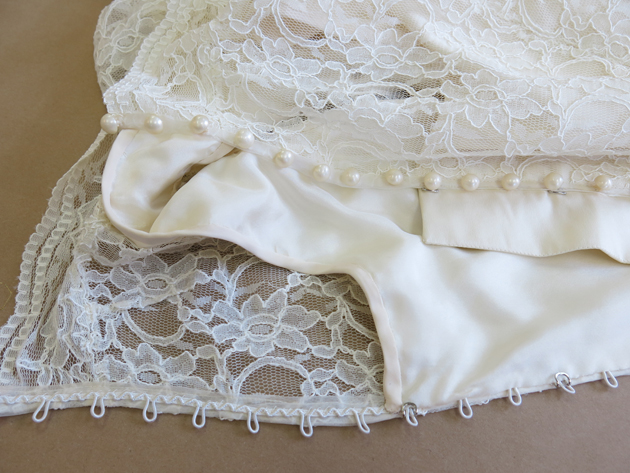 So exciting!
NEXT POST:  I'll show you a peek into the rest of the couture finishing details for Caitlin's custom wedding dress, getting it ready for the Final Delivery Day!