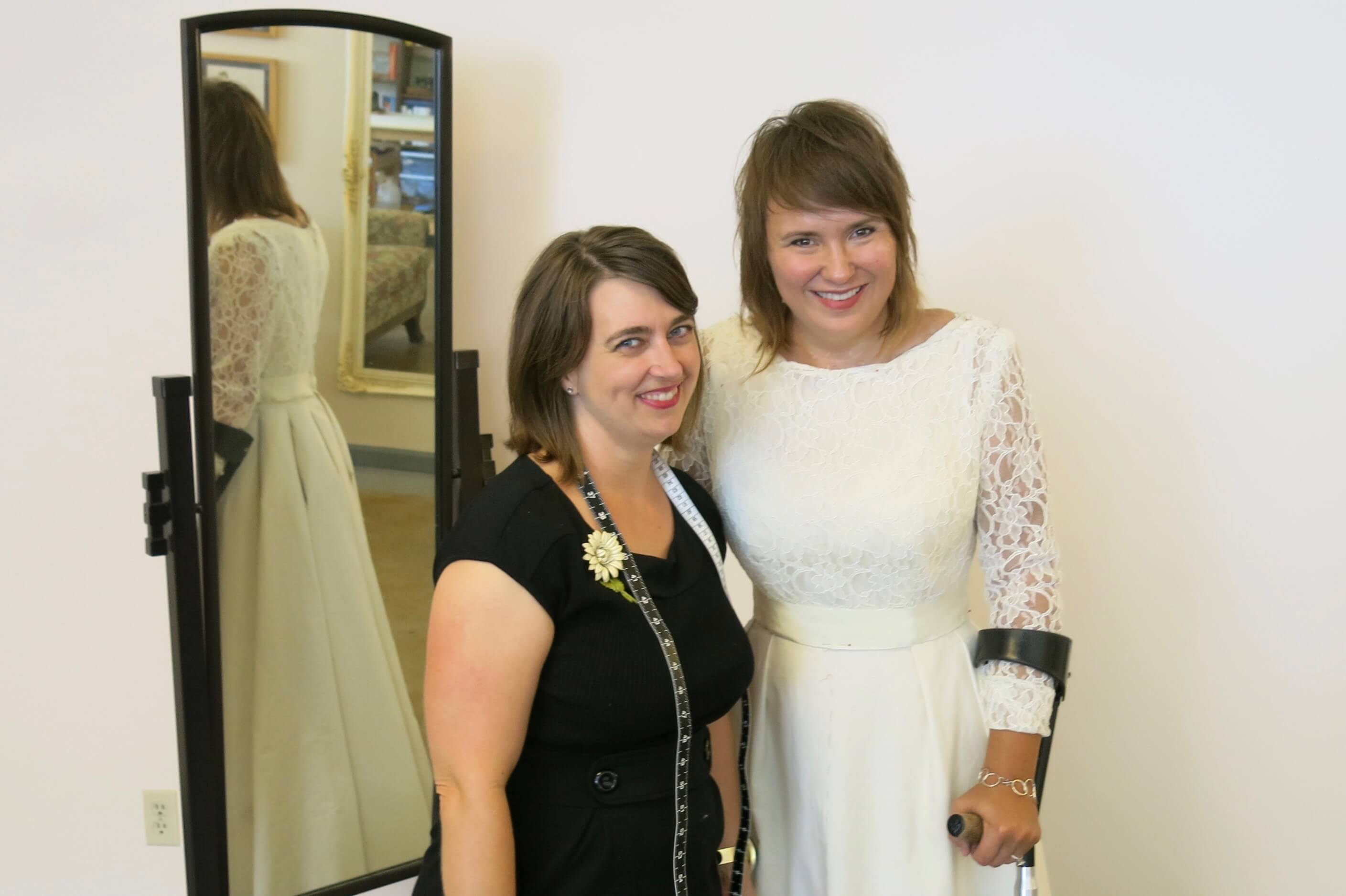 After the first mockup fitting improvements for Deborah's custom wedding dress were translated into a second mockup dress, it was time to try it on and test the changes. I love how the mockup process (of working through test dresses before starting the real dress) allows the freedom to continually evolve the original ideas and information until a fantastic fit and delightful design are achieved. The more you play around, the more you learn, and the more refined the design becomes!
The Second Mockup Fitting
Deborah's mom and sister came to my studio for our second mockup fitting (and fabric shopping trip to Mulberry Silks, which I'll talk more about in my next post) and we all had a lot of fun together! The muslin mockup dress and its new lace mockup top were on the custom dress form when the group arrived….
Never miss a post! Sign up for my email newsletter.