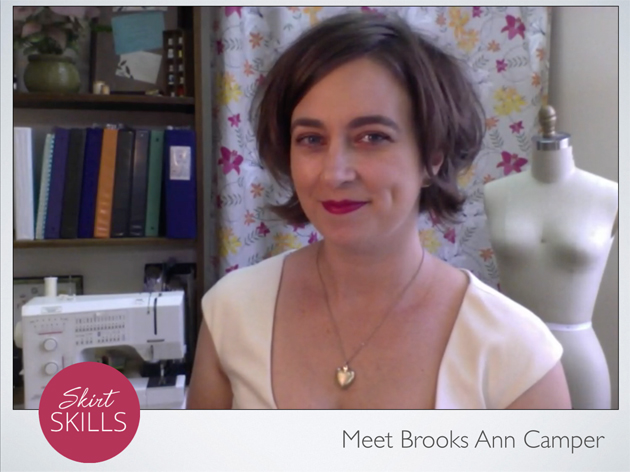 Whew!  Where was I?
I've been working on getting ready for Skirt Skills, the online course that I'm teaching starting Monday!
This is my first-go at teaching an online course and for months I've been researching, writing, filming, editing, uploading…  I am learning so much during this process and I can't wait to start sharing this labor of love.  I truly believe that this course is going to rock!
Right now I've got 10 awesome students enrolled!  I just opened private Facebook Group and the classmates are just starting to get to know each other.  I think we are all excited and nervous for the journey we're about to take together over the next five weeks!
Would you like to join us?  There's still room for you!  Tomorrow will be the last day that this session is open for registration.  Go to www.SkirtSkills.com to learn all about the course and to click on one of the pink "I'm Ready to Register" buttons.
If you are interested in the class, but can't swing this first session, get on the Skirt Skills mailing list.  That way I'll be sure to get in touch with you and give you the details about when I might be running this again.
I promise to get back to blogging about the creation of Diane's custom bridal ensemble sometime soon.  But for now, I've got Skirt Skills and my ten fantastic students on my brain.  It's going to be an awesome five weeks.
Don't miss your chance to join us!  Register today!