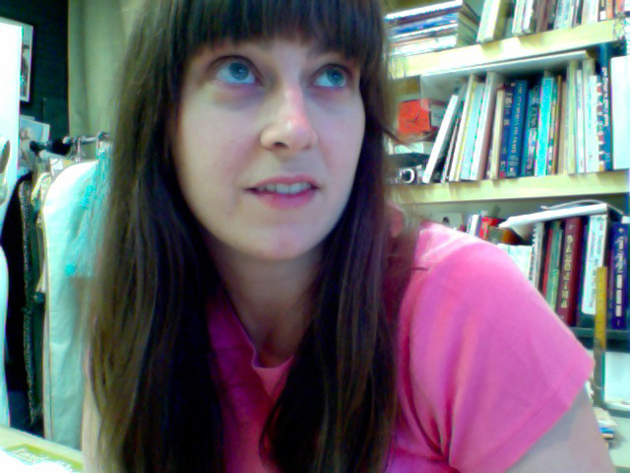 I know!  I know!  I used to write blog posts all of the time and here I am months after my last serious blog post about dressmaking.  What am I waiting for???
Well, I am waiting for a few things.  I had hoped that my next blog post would have been posted several weeks ago and would be revisiting the Steampunk bouquet that I blogged about in an earlier post.   Erin's wedding was in January and her wedding photos are ready and gorgeous.  I've been dying to share them with you in all their Steampunk glory!
Problem is: I like to get permission.  Erin is more than happy to share, but I've contacted her photographer several times to get her permission to post properly credited photos on my blog with free advertising and links to her website etc. etc.   Unfortunately, she does not seem to be available and has not responded to any of my attempts to share her lovely photos with you.  So I wait.  It will be fun if I actually get to share the photos with you, but don't hold your breath.
I'm also in a short-term waiting game on my new bride.  I'm so excited to share with you the new design I just booked and the new dress I will be creating!
But once again, I like to get permission.  It will be just a few weeks before the contract is signed that has the "its okay for Brooks Ann to blog about me and my dress" clause.  So hang tight, everybody.  You are going to love this new dress, and this new bride!  I do!
Other than that, I've kind of been taking a break.  It was a long hard road creating a new website for my business and, to be honest, I spent a little too much time on the computer for my liking.  Since then, I've steered pretty clear of my blog and have even kept kinda quiet about my entire business in general because I was worn out.  Owning your own business, whether it be a one-woman-show like mine or a big corporation, is hard work.  Its easy to get wrapped up in it and forget to take care of yourself, your life and the people you love.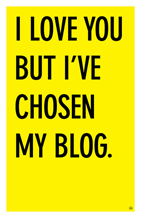 I saw this on Pinterest today:  (ps. have you not discovered Pinterest yet?)
It reminded me how wrapped up I was in my own stuff for a while and how important it is to make sure I have time for my family and my husband and my friends and my dog and my health…  Dresses and blogs are nice too.  Important even.  But nothing is as important as people.
While I was away from the blog, I visited my family and met my new niece in Texas, went on a 10-year-kissaversary getaway with my husband Charles, curated some new friendships, rekindled some old friendships, went hiking with the coonhound, even spent some quality time with the in-laws….
So now I'm back!  I'll do my best to try to include you, my readers, in my list of important people.
I love my blog, but I've chosen people.
Never miss a post! Sign up for my email newsletter.