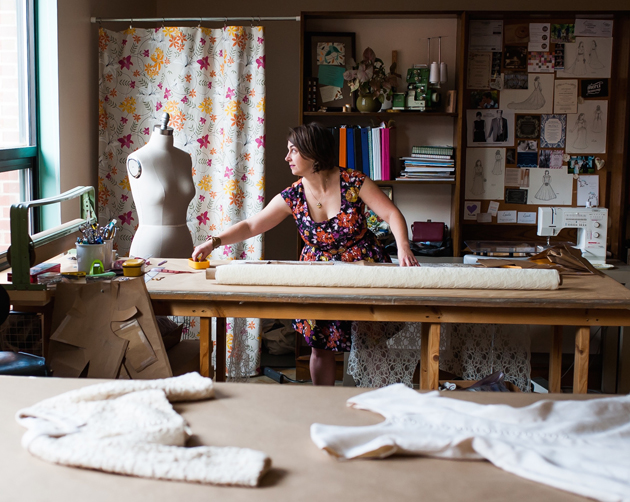 I'm thrilled to announce that a guest post I wrote titled "Confessions of a Couturier" ran on one of my very favorite blogs Curvy Sewing Collective!
Curvy Sewing Collective is a fantastic and unique plus-size sewing community run by some of the top curvy bloggers in the country "intent on demystifying all things plus-sized and home sewing."
I encourage you all to read the story of how this community got started and follow their blog!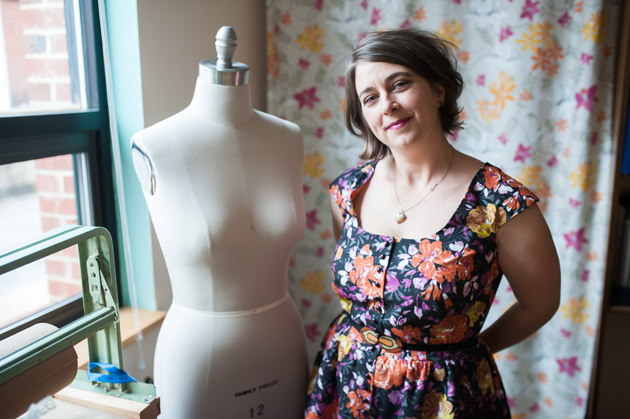 In the post "Confessions of a Couturier" (which was my first ever Guest Post on another blog!), I tell a little bit about my experience learning to sew as an adult. When I first learned to sew, I started in a professional environment working with patterns drafted specifically for individuals. I still have never used those pre-printed pre-sized patterns offered by pattern companies.
Many of the conversations I see on the Curvy Sewing Collective are about how patterns and clothes don't come in the right "size". There are often discussions about grading to create a larger size and other various adjustments to make these patterns fit the various shapes of individuals. To me, these adjustments sounded kinda difficult, frustrating, and a bit demeaning. It kind of broke my heart to think that people first had to compare themselves to an ideal and then learn exactly where they don't align with the ideal in order to alter it to make it more personal. These techniques do work for a lot of people and I am certainly glad that more people are sewing because of them! But I also see a lot of frustration in adult sewists who start off by learning "home sewing" methods. Since I always viewed sewing was a way to get away from "sizes" and "industry standards", I really felt like I needed to reach out and let people know that there is another way to learn to sew.
Since I've started to teach what I call "custom sewing", I have gotten some reactions from people who think I'm crazy and don't want to believe that designing your own clothes and making your own patterns can be just as achievable as the more common methods of choosing a style and a size and then altering it to fit.  But since I started teaching last year, those who have worked with me have been overwhelmingly positive about their experience using my methods.
In the post, I hope to inspire curvy (and non-curvy) sewists to give up the fear that starting from scratch is "too advanced" and embrace the possibilities of learning to sew for individuals (rather than for "sizes") in a comprehensive way.
I'd love for you to read the piece and share your thoughts!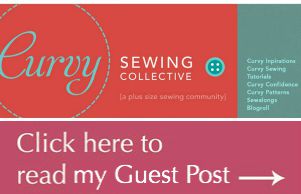 Ready to learn?
My Intro to Custom Sewing eCourse: Skirt Skills starts its Summer Session on July 6 and runs for 5 weeks. Registration opens on June 1.
Visit www.SkirtSkills.com for more information including Frequently Asked Questions, Course Breakdown, and Praise from former students. Join the Skirt Skills mailing list to catch the Earlybird Discount.