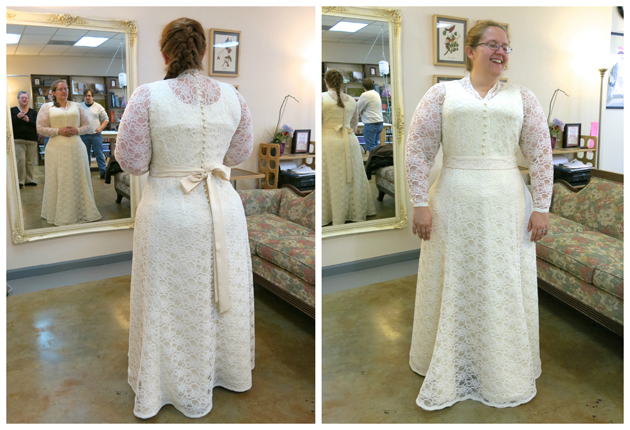 After all the work and all the fun of designing and creating Caitlin's custom wedding dress (follow the journey starting here), it was finally time for the Final Fitting and Delivery Day! This is the day where the dress gets its final inspection before leaving the studio for the wedding venue. Caitlin invited her mom, dad, and fiancé to join in the fun!
As you can tell from the photo above, Caitlin was simply radiant in her Grace-Kelly-inspired lace wedding dress. Just like her mother was back in 1969 wearing (much of the) same dress!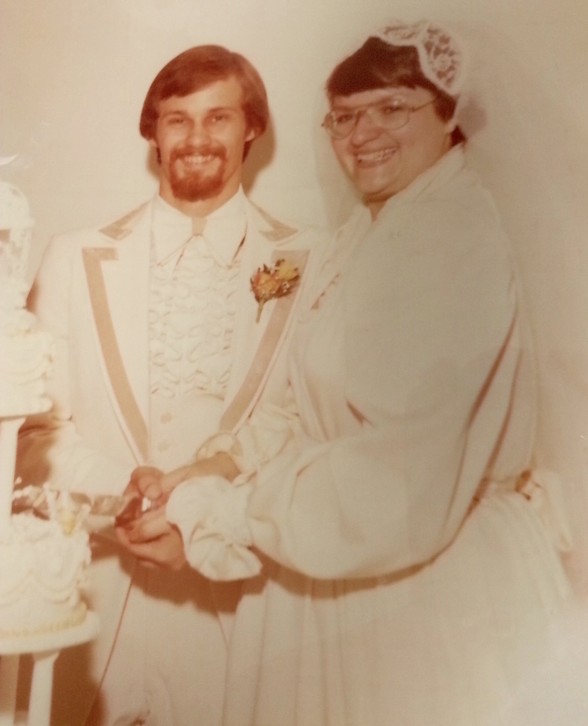 Here's a side-by-side of the transformation: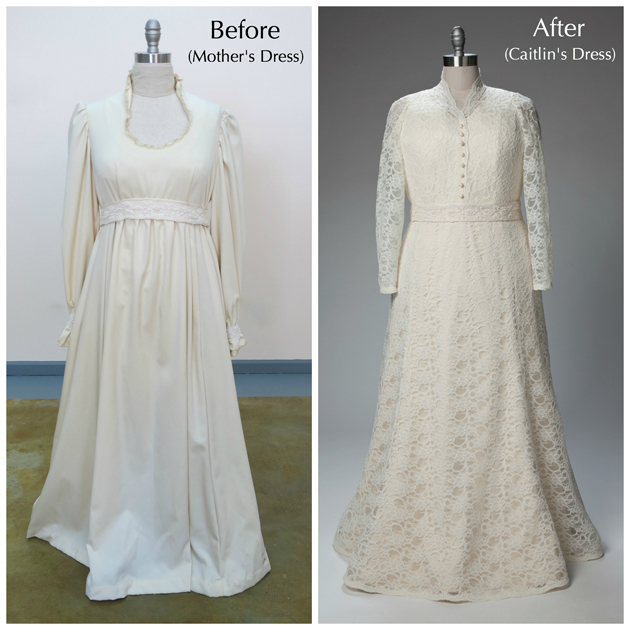 For Caitlin's dress, we kept her mother's handmade beaded belt and reused most of the original fabric while transforming it into a completely different dress with an amazing story.
The fitting was so cheerful and festive that Caitlin's and her dad broke out into a dance! As my first bride in my new Sewing Room, it was amazing to experience this kind of fun family fitting in a space large enough for dancing!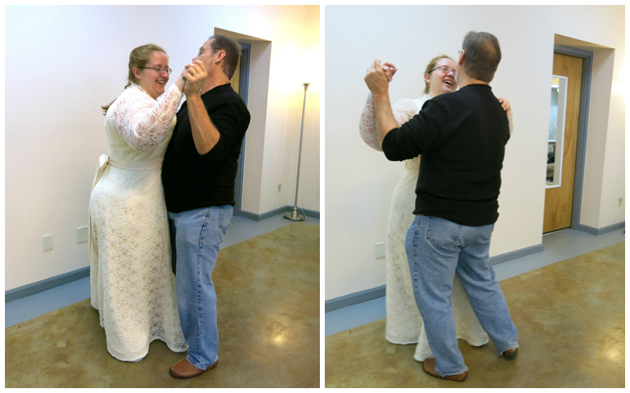 What a fantastic day and what a fantastic experience we had together! I will certainly never forget Caitlin, her fun family, and the beautiful story we created.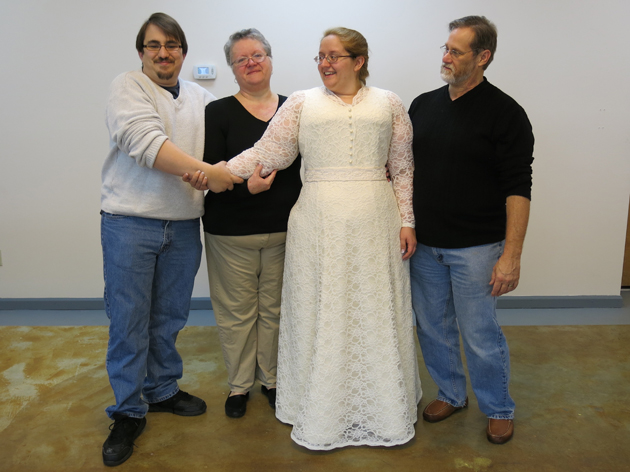 NEXT POST: The moment we've all been waiting for…. CAITLIN'S WEDDING DAY! Photographer Lulu Lovering did a masterful job capturing the gorgeous wedding of this very special couple. Don't miss it!