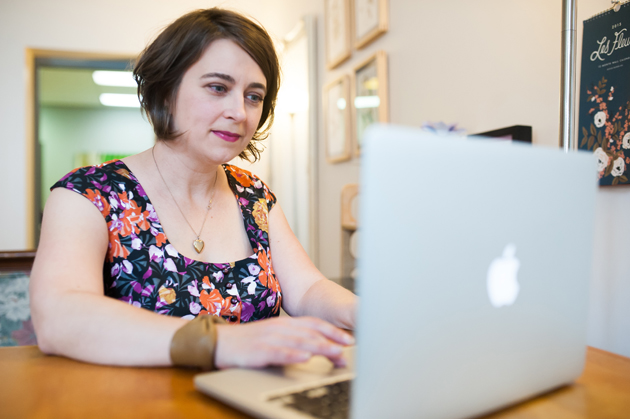 Today's post is a little update on the exciting digital improvements and offerings going on at Brooks Ann Camper Bridal Couture.
Website Refreshed!
First of all, BrooksAnn.com got a makeover! Some touches are subtle, (it's now mobile-optimized and retina-optimized) and others are more dramatic (new Portfolio Galleries with larger photos!)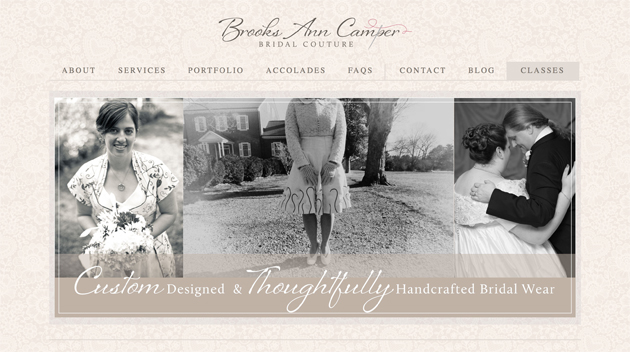 I've added new brides to the Portfolio and the Testimonials Page, as well as new press to the Interviews & Media Page.
The blog sidebar now makes it easier to find what you are looking for. As most of my blog follows along as each bride's attire is designed and handcrafted, you can now click a photo link to the beginning of each story.
There are new slides on the home page and lots of new info and testimonials on the Classes page.
Give the updated site a whirl and let me know what you think!
Registration opens Friday for my Skirt Skills eCourse!
As many of you know, I've recently started teaching my custom sewing methods both in-person and online. My Intro to Custom Sewing eCourse will have its Fall Session starting October 12. Registration opens this Friday September 11!
To learn more, visit the info-packed website at www.SkirtSkills.com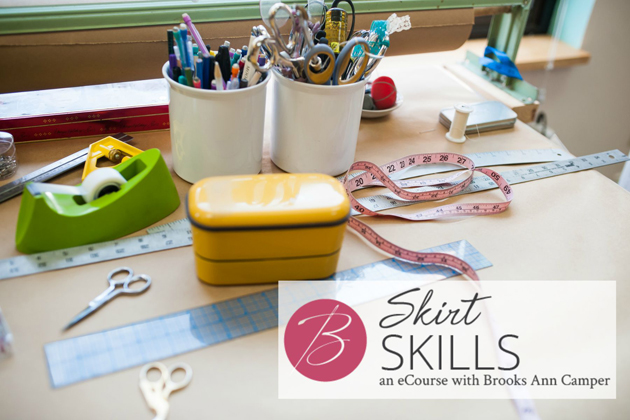 Skirt Skills has been growing in popularity and the response from those who have taken it has been downright amazing.
Here's what just a few people had to say after the Summer Session: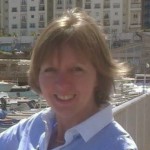 "This is a brilliant course and I loved every moment!
Brooks Ann is an absolute angel and her lessons and teaching style are totally addictive, thought-provoking and inspiring. Even as a beginner, I can now start wearing clothes that make me feel like the real me. I've made the most comfortable skirt I have ever worn and I am now addicted to the idea of banning ready-to-wear skirts and making my own instead!" – Debbie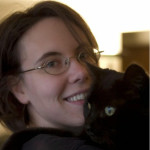 "I admit I was a bit worried about the cost in the beginning, but it has been well, well, well worth it. 
Brooks Ann did an amazing job illustrating techniques to a very basic sewist like myself. How she packed so much valuable information into 5 weeks, I have no idea! Every video was useful. I gave up on skirts after trying on an infinity of them at the store, only to come away with the impression that my body did not like skirts. My custom skirt fits like a dream! This course has been a revelation." – Wendy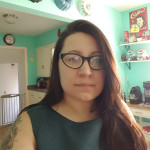 "Even though I have been sewing for many years, I learned so much in this wonderful class!
The way Brooks Ann explains everything in detail really shows how much she loves sewing and cares that her students do too. I have to admit that I teared up a bit while watching the last video. I didn't want it to end." – Marie 
Needless to say, I'm really enjoying the course and learning a whole lot too! If you or someone you know might be interested, send them to www.SkirtSkills.com and have them sign up for the Skirt Skills mailing list.
Old World vs. the Digital Age
From websites to social media to blogging to teaching, my sewing career has been creeping more and more into the digital world. I'm actually totally digging the marriage of old world techniques and new technology. I love having one foot in the past and another heading into the future.
Don't worry! I won't be turning to digital patterns or 3D printed clothing. I still place tremendous value in handwork and old world techniques when working for and with individuals.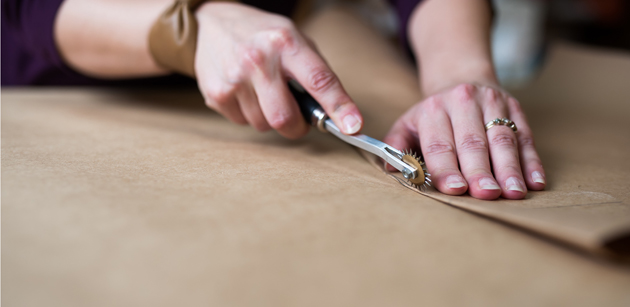 But more and more I am seeing how technology can work as a means of communication. Through my website, my blog, social media, and my online course I'm meeting wonderful people and sharing the joys of my work.
Thanks for being a part of my journey, Online Readers! You truly rock my (old) world.
Photos by Shane Snider
Web Design by Ruby Red Design Studio