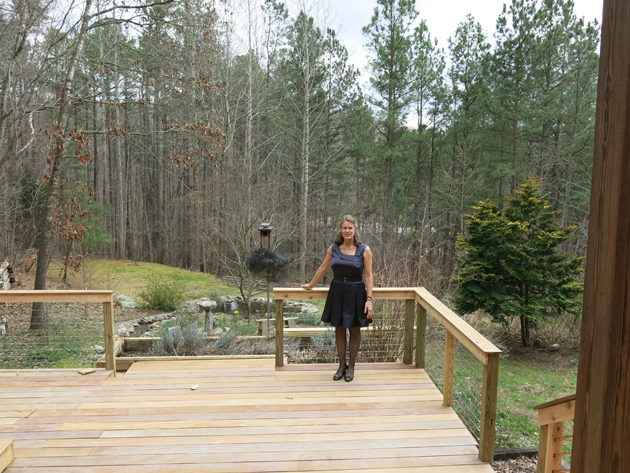 I visited Margaret's beautiful home for the Delivery of her custom Brooks Ann Camper Bridal Couture mother-of-the-bride ensemble.  Her husband had just finished handcrafting an amazing deck overlooking their backyard.  I brought my camera and took these snapshots of Margaret wearing her one-of-a-kind dress and jacket for the first time! 
Enjoy!
She was thrilled!  I was so happy to see Margaret looking stunning and feeling great in the amazing ensemble that we both worked so hard to create.  Our collaborations really paid off and she couldn't wait to wear it to her daughter's wedding!
Next post, The Bride!  While I was creating this ensemble for Margaret, I was also making a custom organza jacket and handmade accessories for the bride to wear with her store-bought wedding dress.  I'll give you a sneak peek into our process!
(I also just got permission from the wedding photographer to share wedding day photos of both beautiful ladies!  Coming Soon!   Keep following along!)