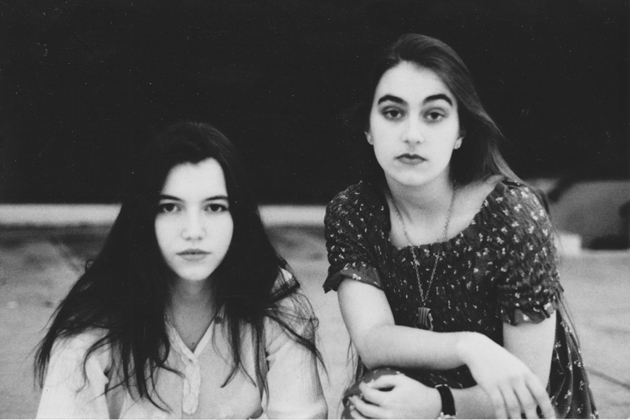 The custom wedding dress I've been working on recently is one that is very special to me and I can't wait to share its story with you!  I'm currently creating the dress for the upcoming wedding of my best friend from college.  Meet Loula!!!
Where do I even begin??? Loula and I met in 1993 when we were freshmen at Centenary College in Shreveport Louisiana.  It was one of those situations where we became best friends in an instant and were inseparable all four years of college.  We shared a dorm room, a lot of laughs, and pretty much our whole lives with each other. 
She stood by my side at my own wedding back in 2008 as my only "attendant", and threw one hell of a bachelorette party.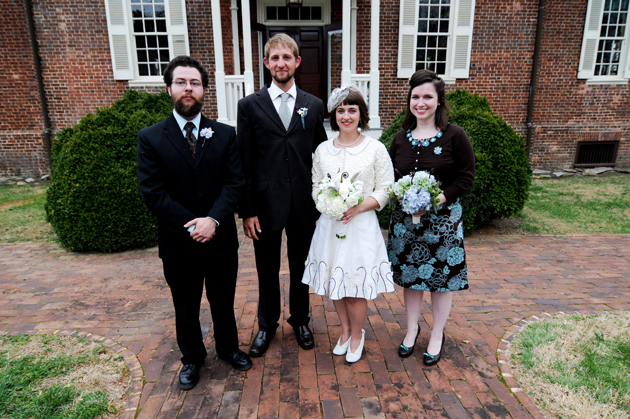 There's never been a moment in the past 20 years that I have not loved this woman, and now I have the honor of creating the dress that she will wear on her wedding day!  I couldn't be more thrilled.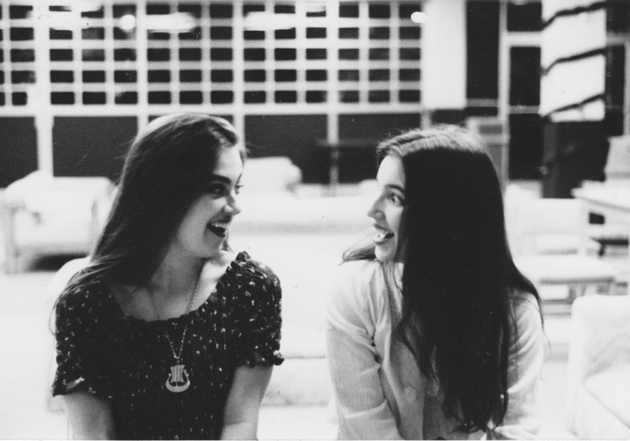 Loula is Louisiana born and bred.  She currently lives in New Orleans where the wedding will be held in late September.  She's a funny bookworm who is marrying someone that she met back in our college days, but had lost touch with until recently.  As soon as Loula and Austin were reunited, it was clear that they were meant for each other and got engaged only a few months later!
They also lucked out as far as wedding vendors go.  Not only does Loula have a couture custom wedding dressmaker as a best friend, she also has a musical family.  Her talented brother J (from the band FIGHTS) will be performing at the ceremony, and her Dad's band Lousiana Red will be playing the reception.  Austin is good friends with renowned wedding photographer Luke Edmonson (who went to college with all of us!) who will be bringing his camera to the event.   With this lineup, Loula and Austin are well on their way to an incredible wedding day celebration to go down in the history books!
The dressmaking process has been fun and different, as we giggled though my questionnaire, because I already know all about her!  It would be a blast to design a custom wedding dress that is perfect for someone who already completely trusts you and whose style and body you already know really well.  We've been giggling together for 20 years now!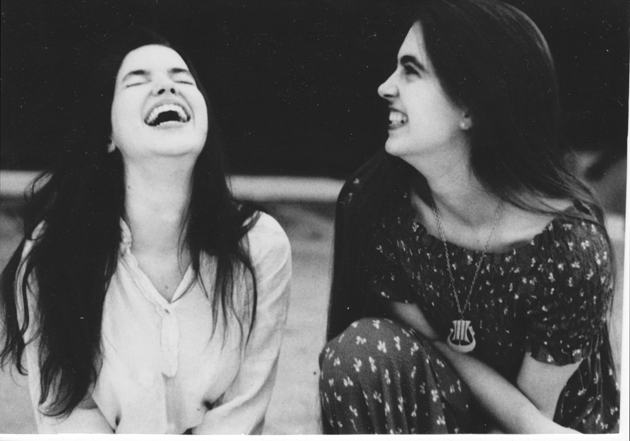 Fast forward….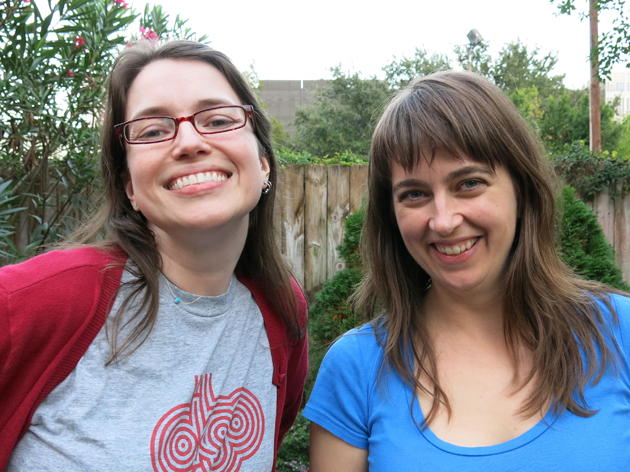 Loula and I started designing her dress late last year.  After several phone chats, countless emails, and many late night pinning sessions, I visited the new house she and Austin had bought in New Orleans for our very first Design Consultation.  That's when this photo was taken.  Yes, we had on T-shirts in December!  I love New Orleans!  And Loula and Austin!
This blog series will be very special.  I can't wait to share our journey with you!
**  Make sure you don't miss a post!  Enter your email address into the "Don't Miss A Post!" box on the sidebar of my blog to receive each new post in your inbox .  I also always share my posts via my Facebook Page, on Twitter, and now you can also find me on Google+.  Thank you so much for all of your support and for reading my blog!  **