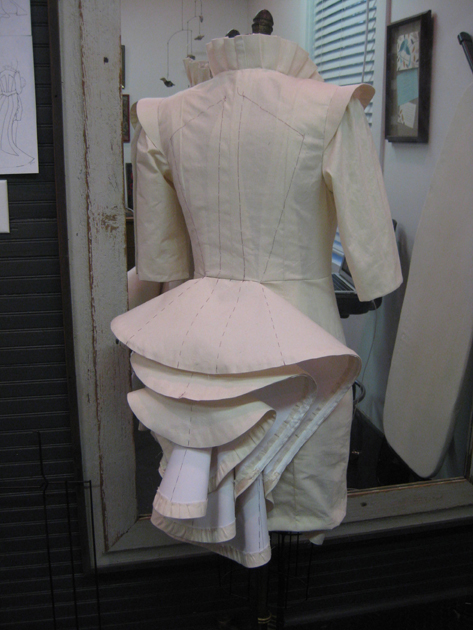 As you may remember, Lila Rose is from Boston and I am located in North Carolina.  When I have an out-of-town bride, I do my best to work around her schedule and to make the most of visits in order to keep them to a minimum.  My dresses ain't cheap and when you add the extra expenses of flying in for your fittings it is nice to accomplish as much as possible in a short amount of time.
So this Fit Week (which was actually a Wednesday through Sunday) encompassed two mockup fittings and a trip to the fabric store to finalize all of our fabric choices.   My hope was that I could get all of the information I needed in order to practically finish the dress, leaving only the final fitting/photoshoot/delivery left.  With her last trip down for the Design Consultation, this would mean that she would only need to come to North Carolina three times total in order for me to create her completely custom couture wedding dress.
Fit Week started by picking her up at the airport and going straight into our First Fitting.  First fittings are usually not so pretty.  The dress is nowhere near what it will become and it takes a little imagination to understand where it will end up.  Lila Rose and I were both very pleased when she initially tried on the dress.
These photos are of the mockup dress before we started to do any actual "fitting"!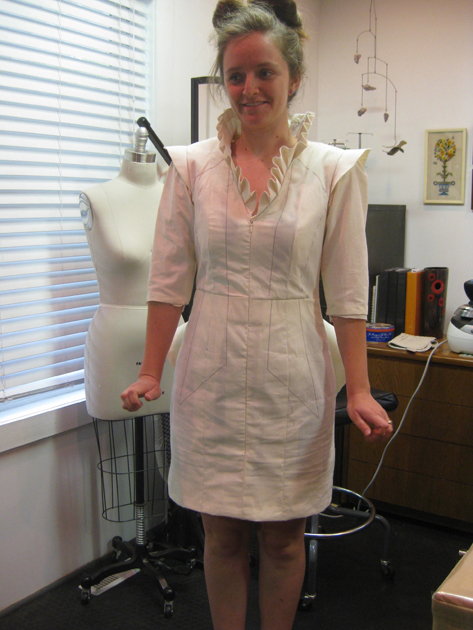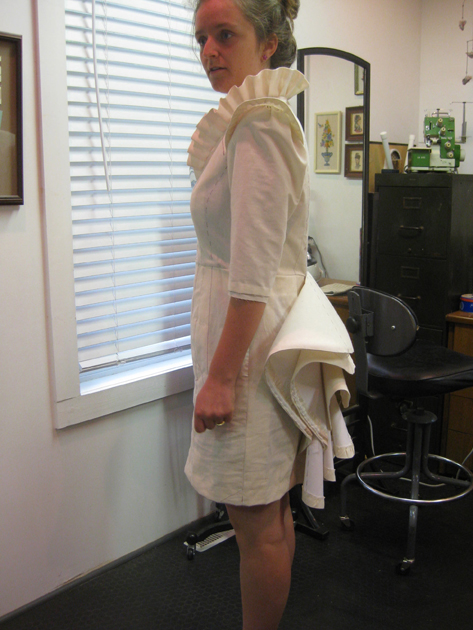 Not too bad!!  And it will only get better and better from here.
I could see that I needed to take in the neckline, lower the waistline, and take in the centerback as well as minor fitting adjustments.  For the next mockup, I'd also like to eliminate as many seams as possible.
Here's the mockup all pinned up for pattern corrections!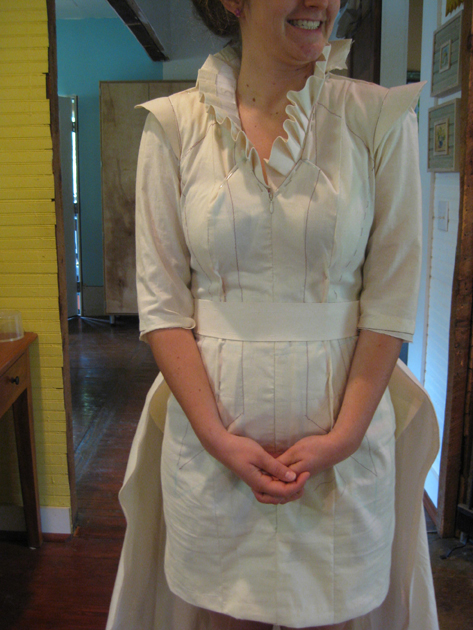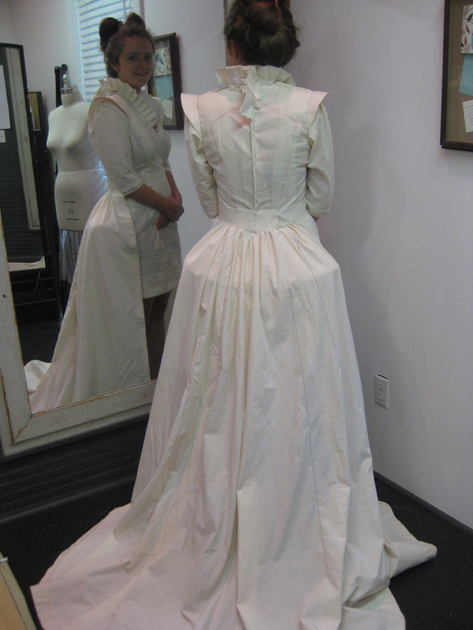 Once I had all the information I needed, I was ready to make a second mockup dress for our Second Mockup fitting!  Which was scheduled for two days later!
More on that, Next Post!
Never miss a post! Sign up for my email newsletter.