HOORAY!!!
After months of sewing and scheming, Sally's custom wedding dress was finally finished and looking like the sketch. It was time for the photo shoot and final fitting!
Even though these events happened on different days, I decided to make this post a full-fledged photo-fest sharing staged shots of the dress on the form and casual shots of Sally's final fitting.
The Photo Shoot
With the help of my handsome husband Charles, I turned my dressmaking studio into a photography studio for a day!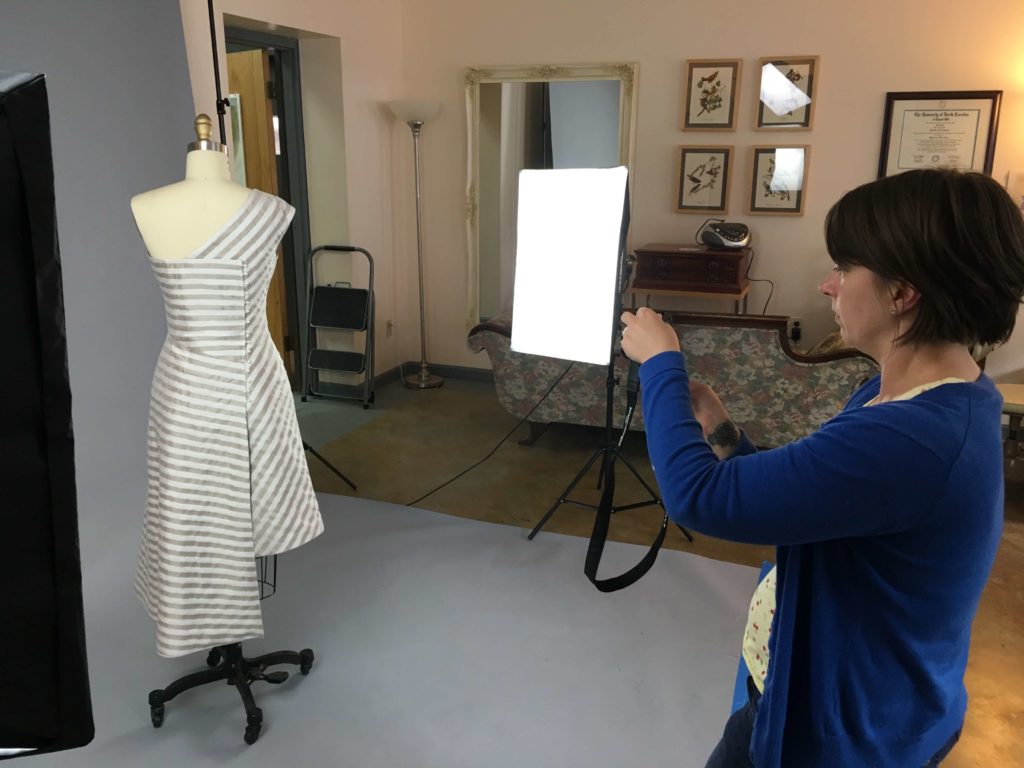 But enough WORDS and "behind the scenes", let's get to the PHOTOS!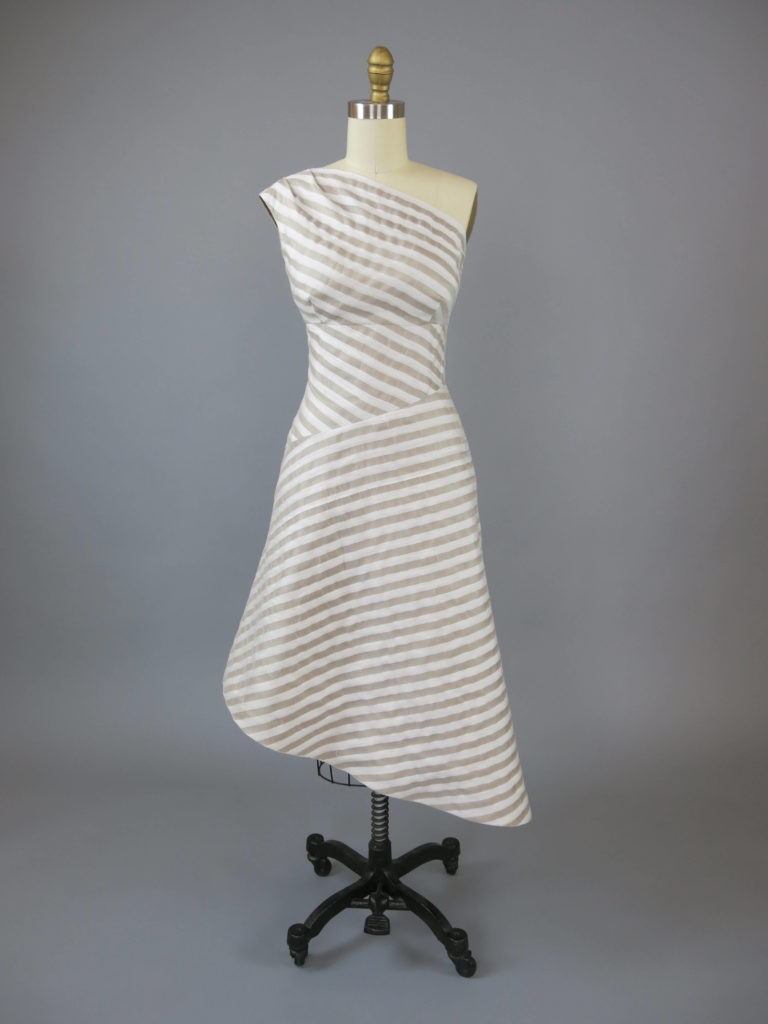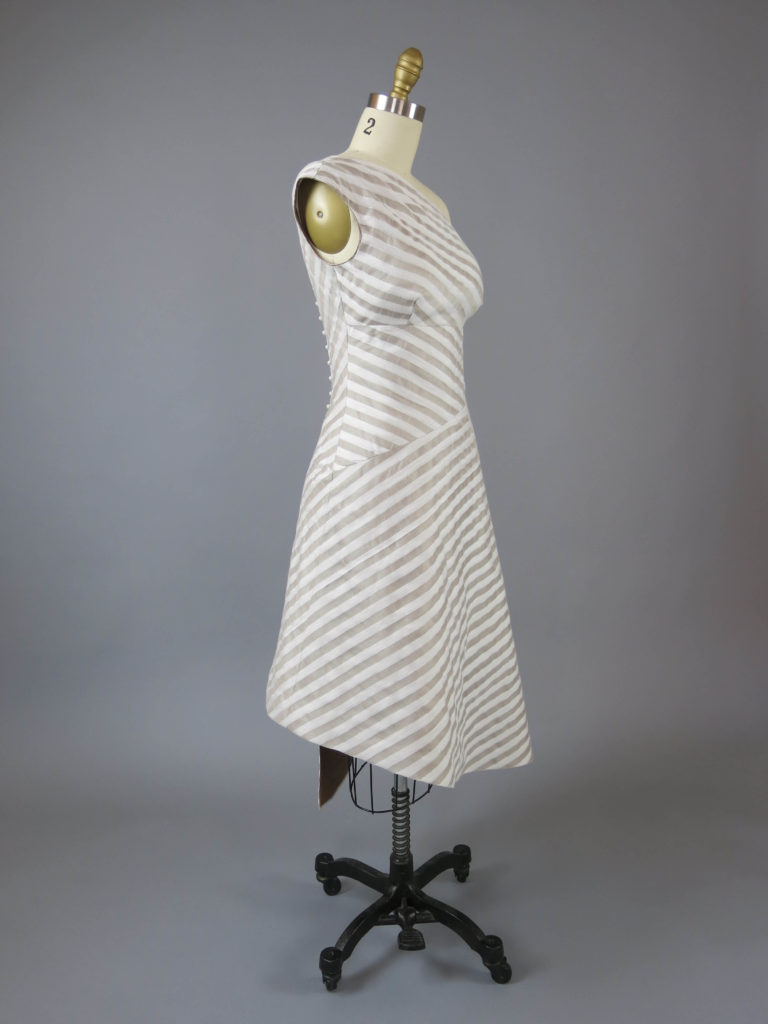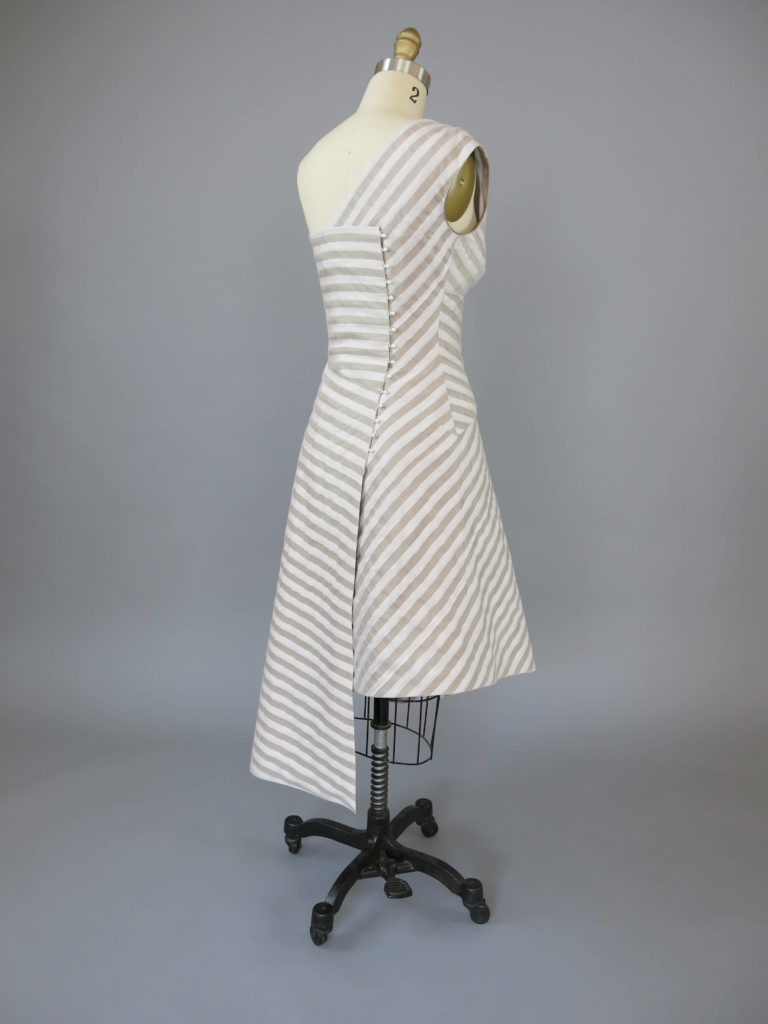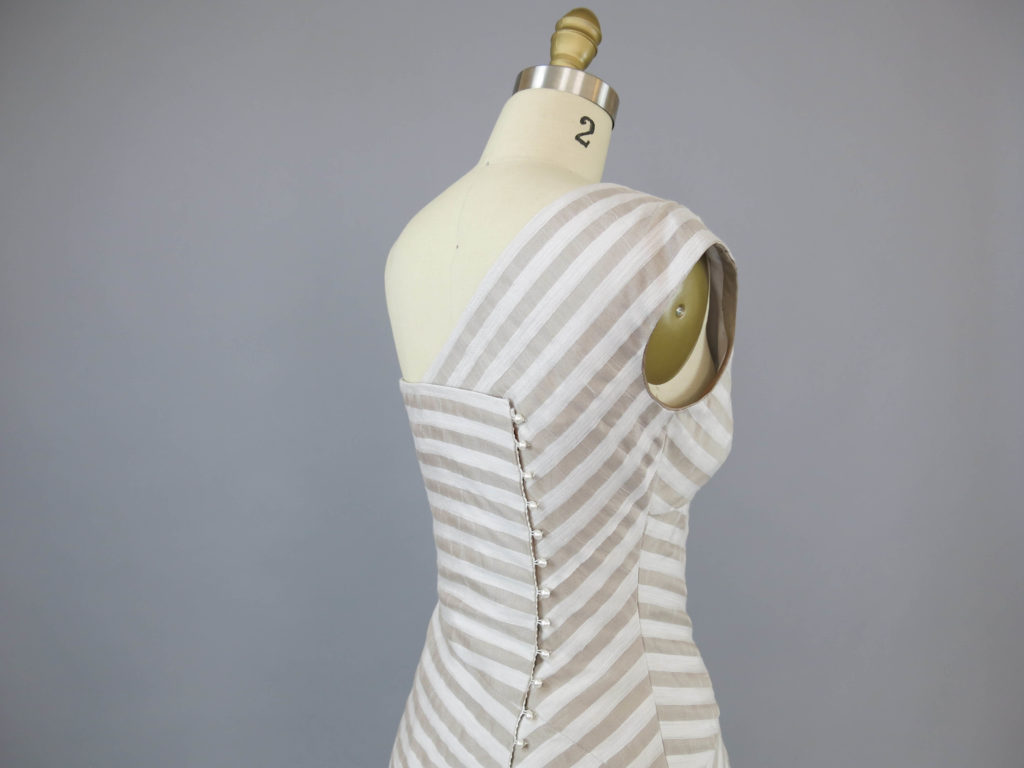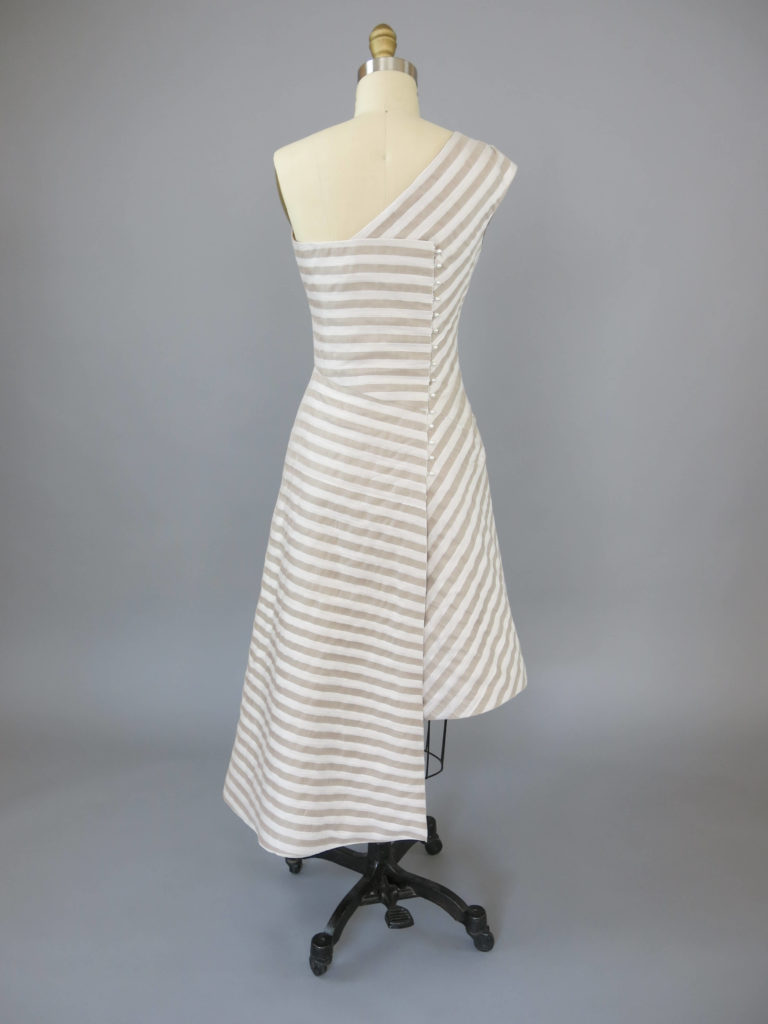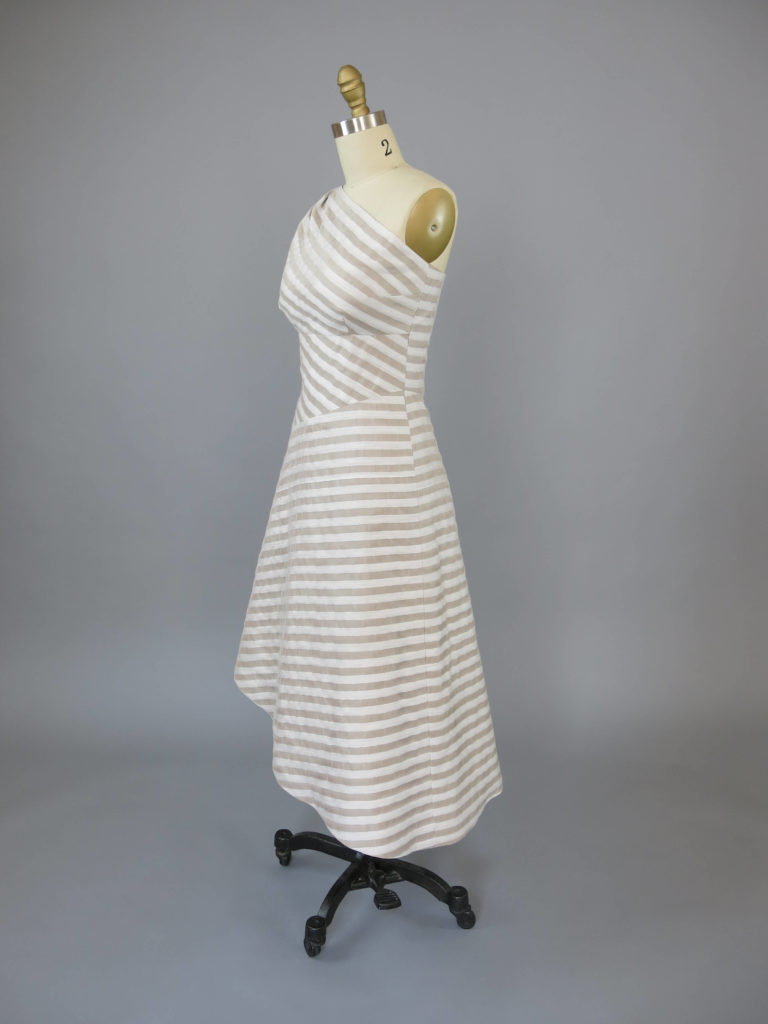 Sally's Final Fitting and Delivery Day
Guess what? Sally loved it!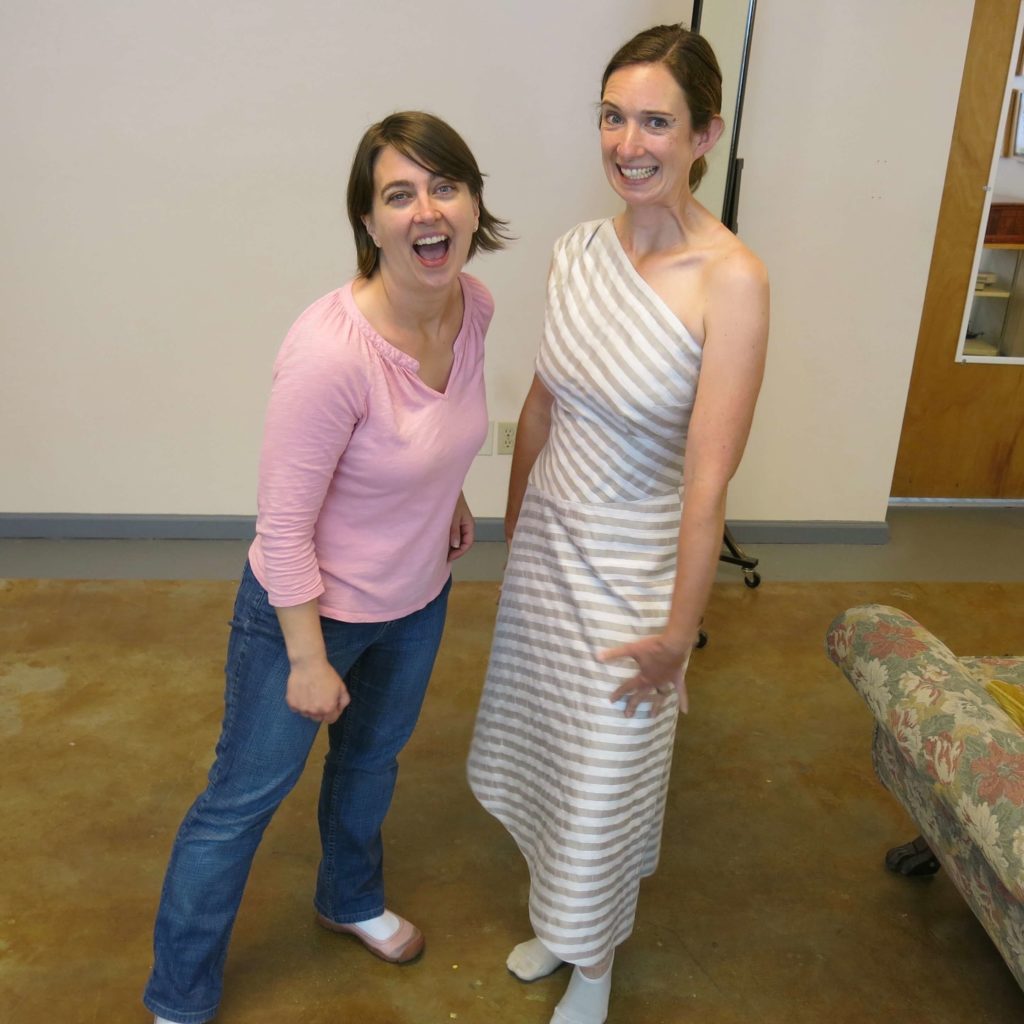 I made a single adjustment to the length of the waist stay but otherwise, the fit was perfect. Sally looked absolutely gorgeous!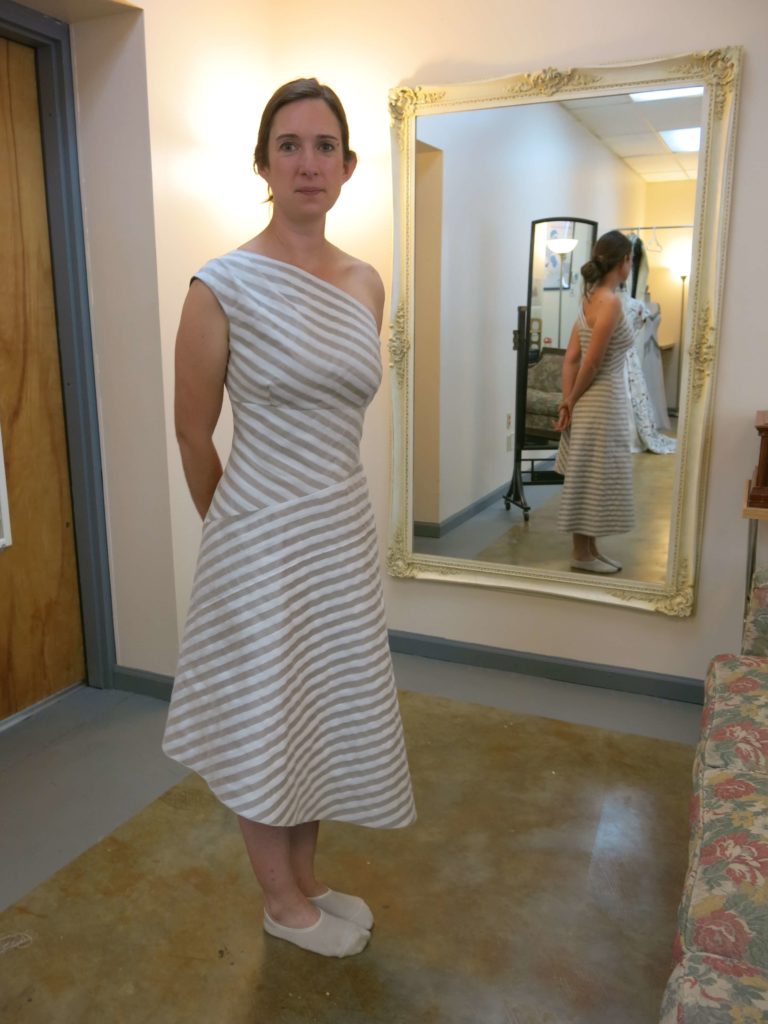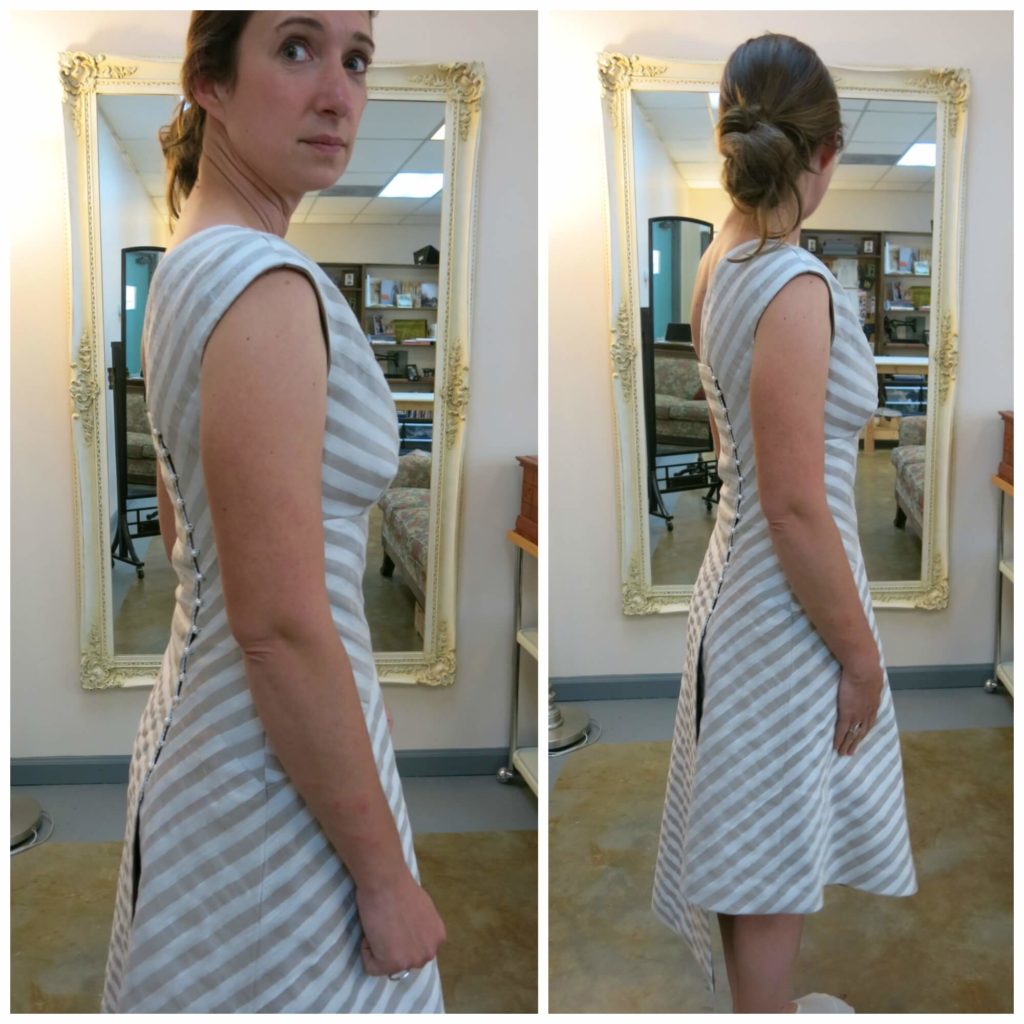 We went outside for a lighting change…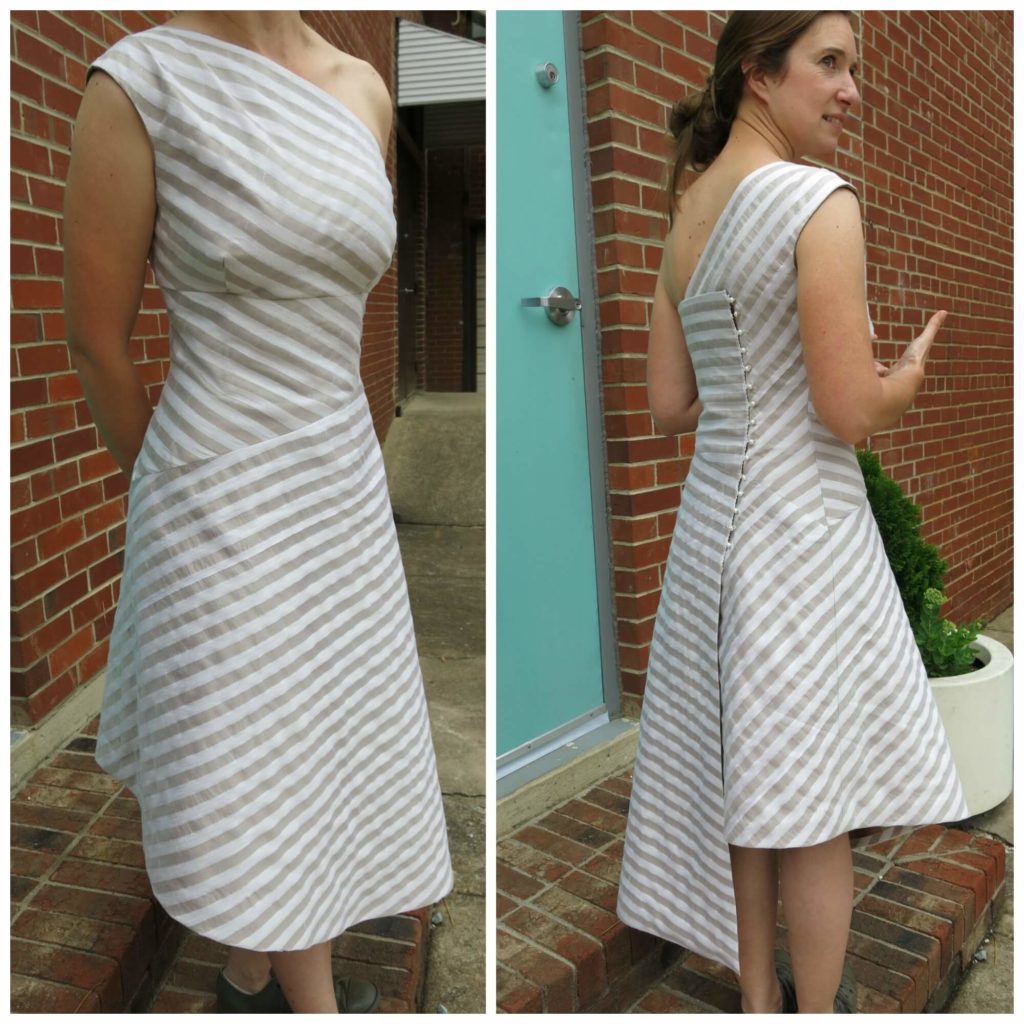 Even looks cute with boots! Thanks to Charles for getting a few shots of us together.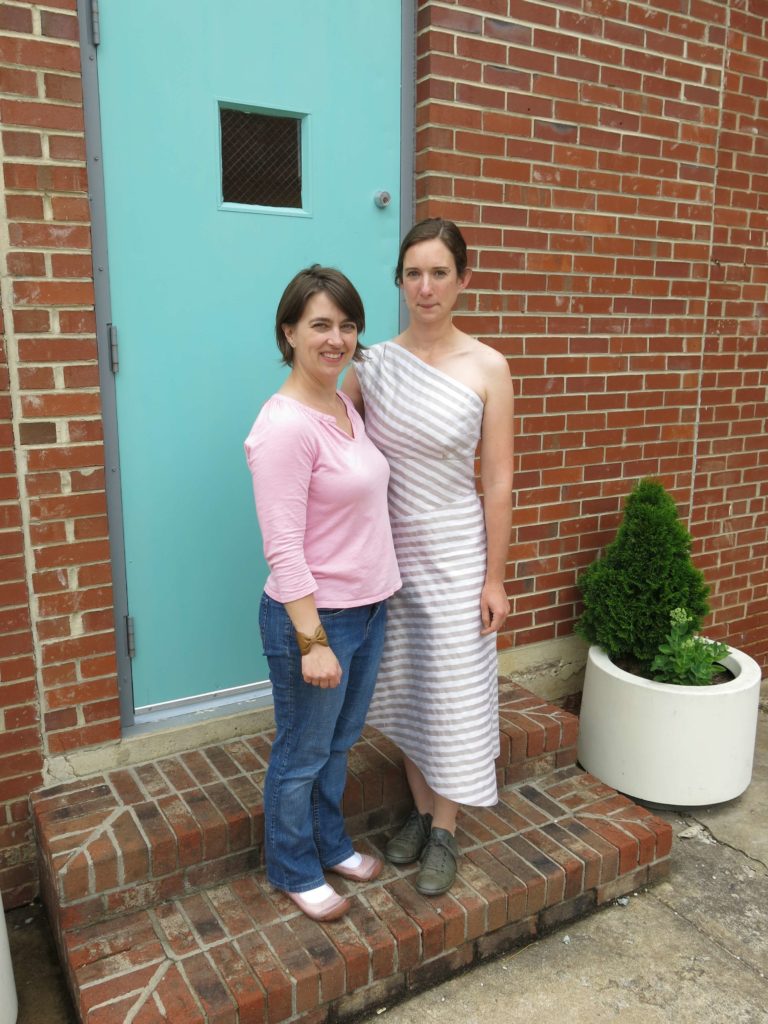 Sally was ready for her wedding day!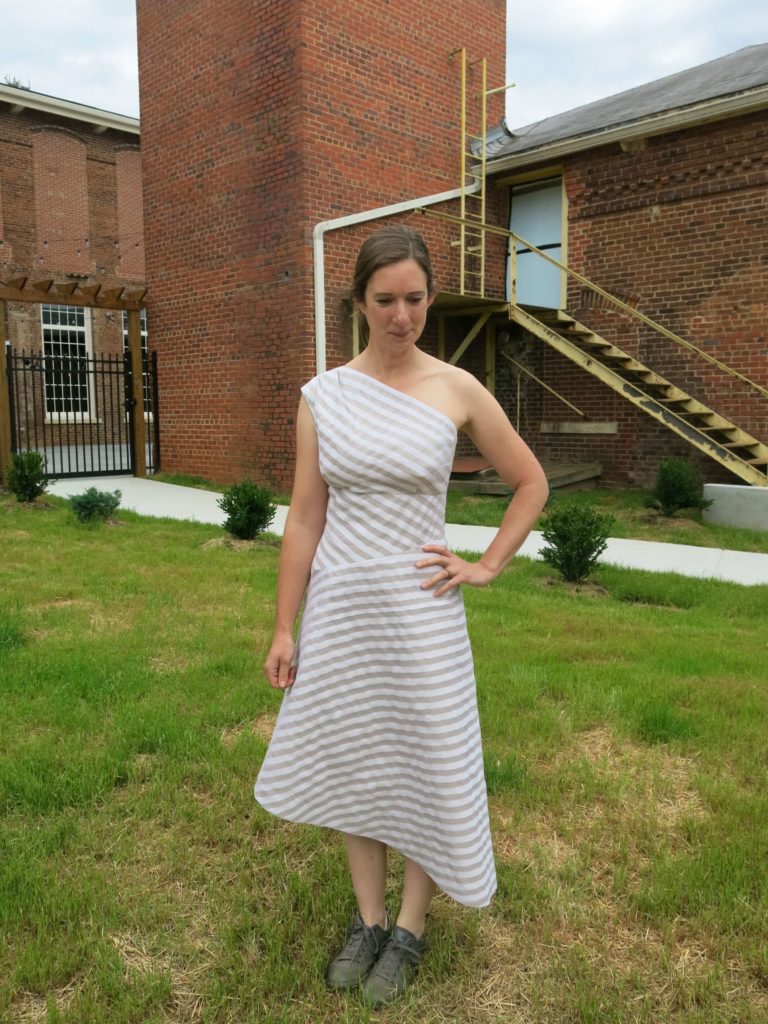 It was a little sad to file all the paperwork, pack up the patterns, and to say goodbye to Sally and her dress, but…
…I'd see them both again soon because Charles and I were invited to the wedding!
I can't wait to share wedding day photos in the next post. I'm getting a little teary-eyed just thinking about it…
NEXT POST: The final post in this series will be SALLY'S WEDDING DAY!!!! Yay!