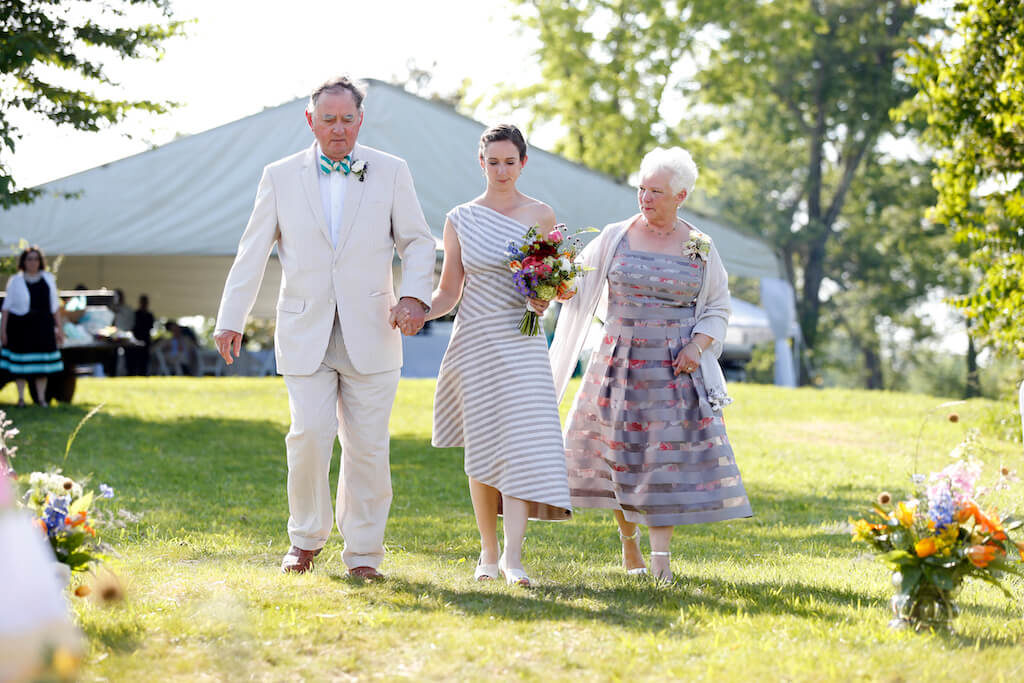 Sally and George were married in their own backyard on a gorgeous day in late spring.  Suzanne Rossi Photography was there to capture the day. It was not only a pleasure to be able to create Sally's custom wedding dress, I was honored to also attend the beautiful celebration.
And I love that both of her parents also wore stripes!
I've been blogging behind the scenes for months, and I know you just want to get on to the wedding day photos, so without further ado…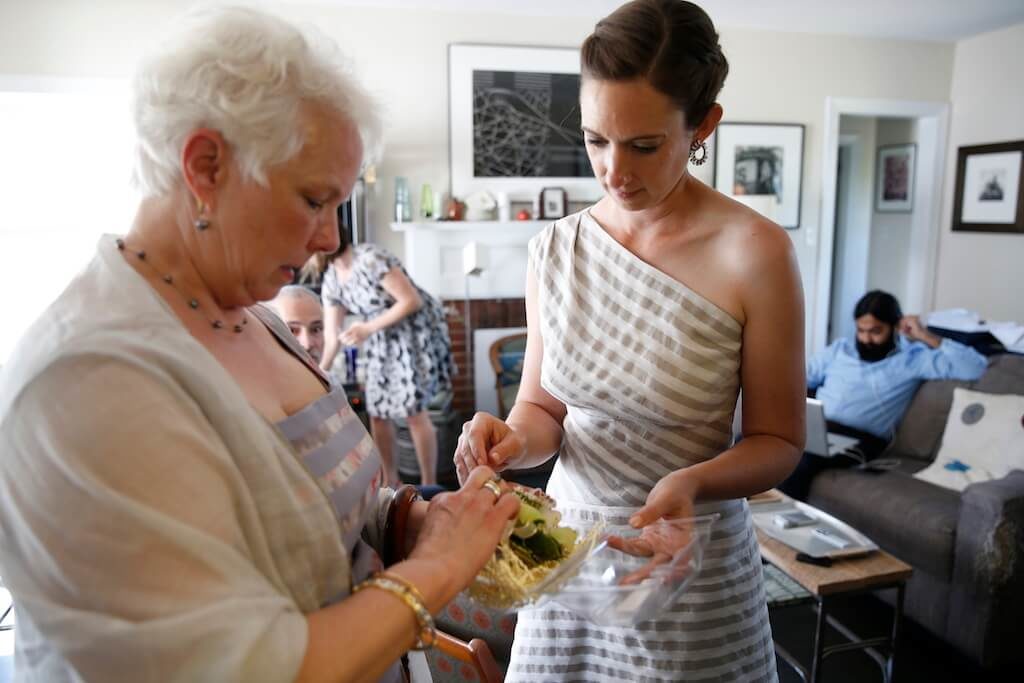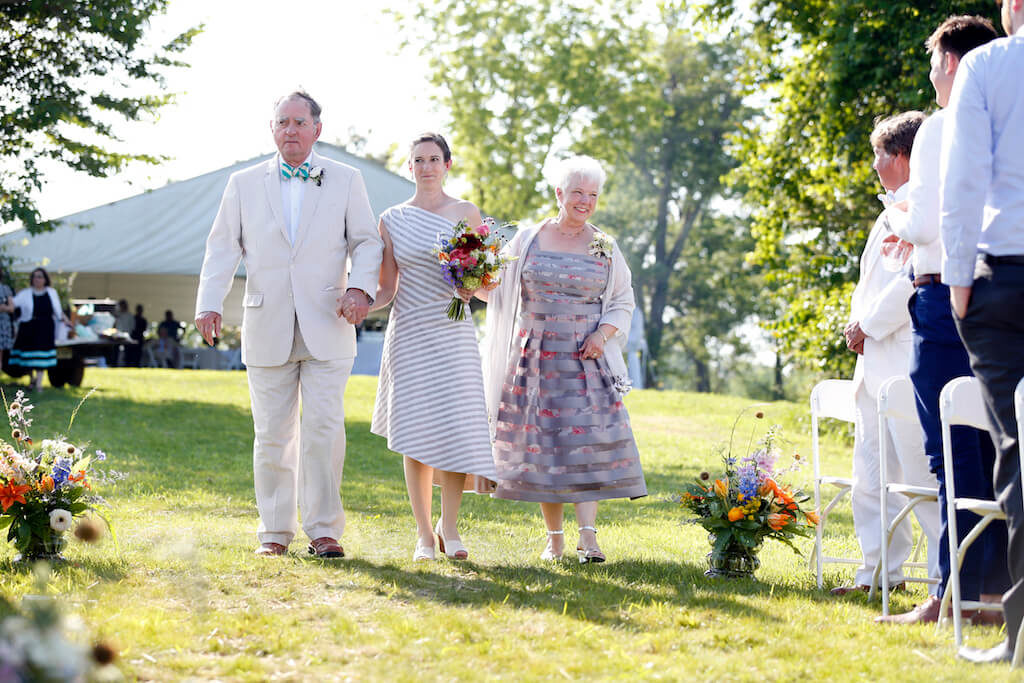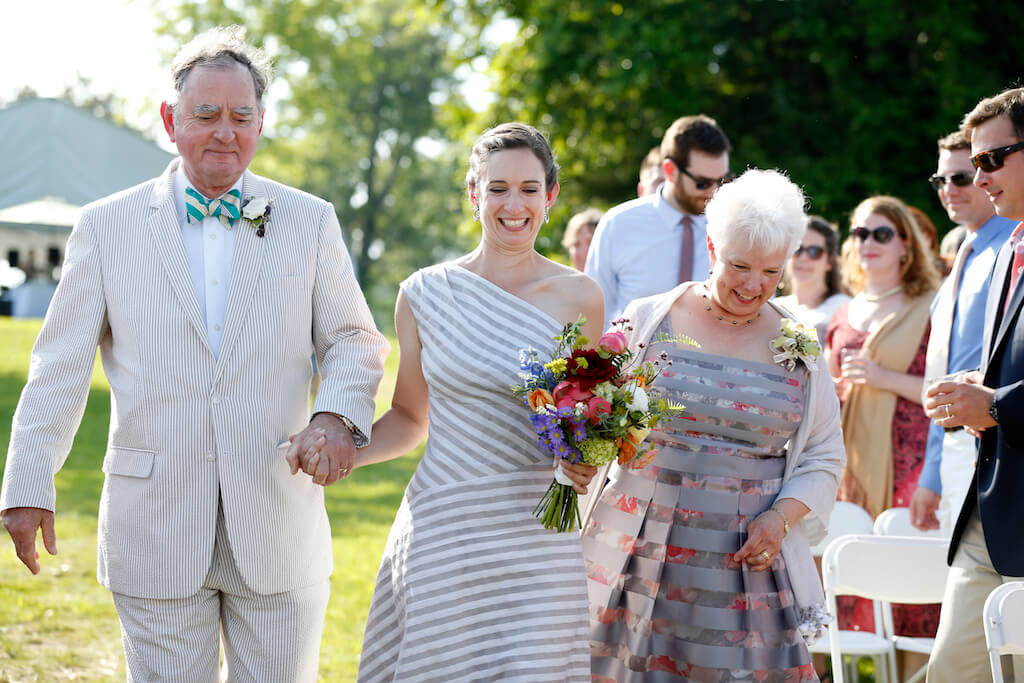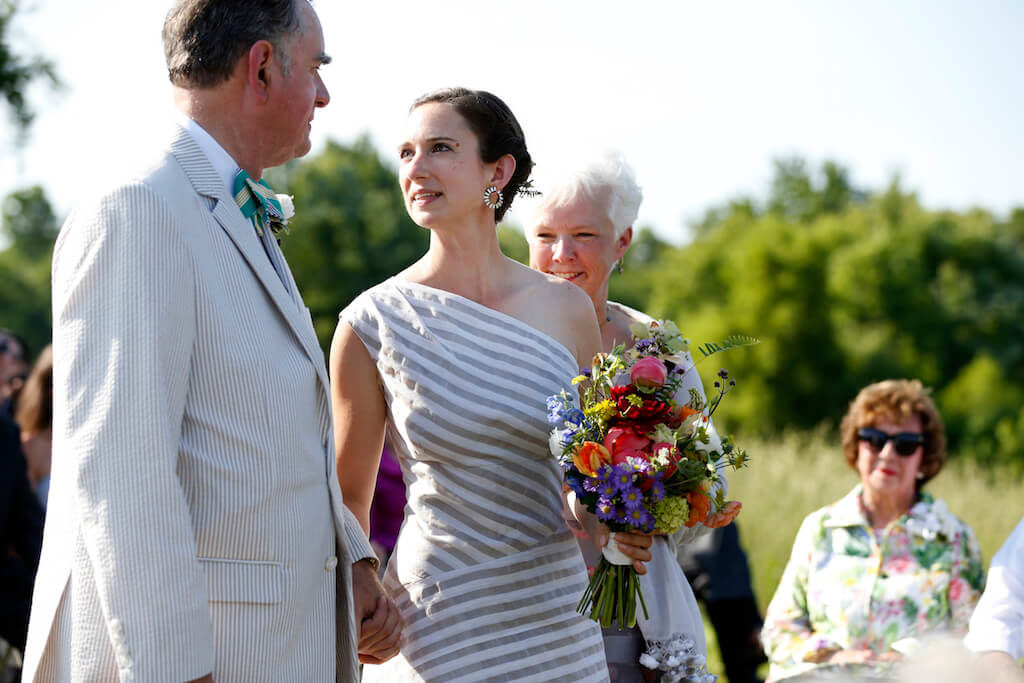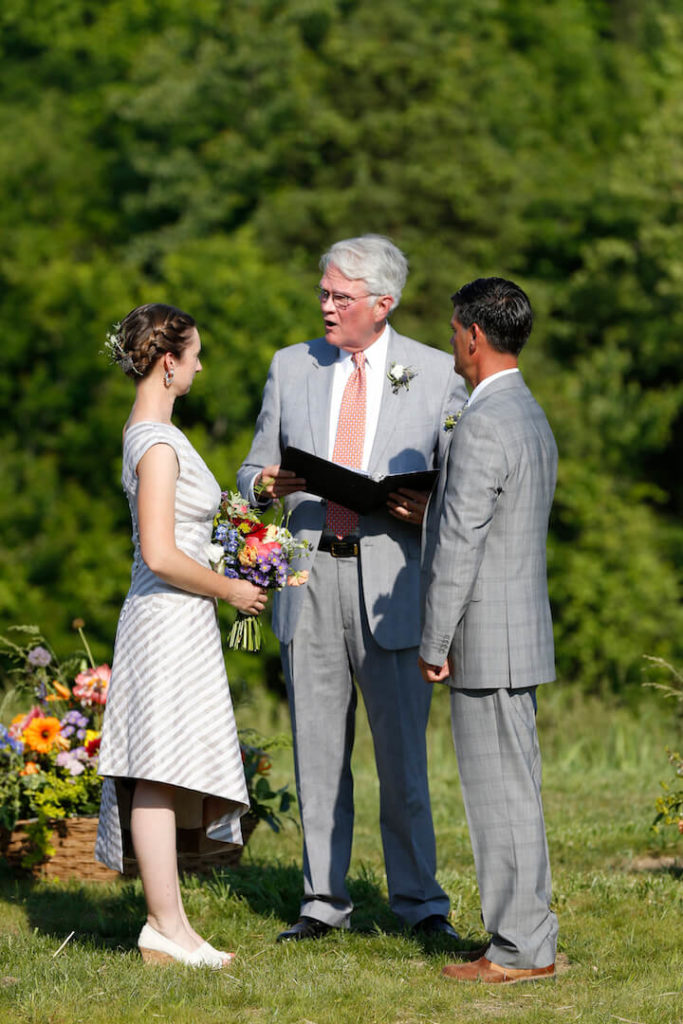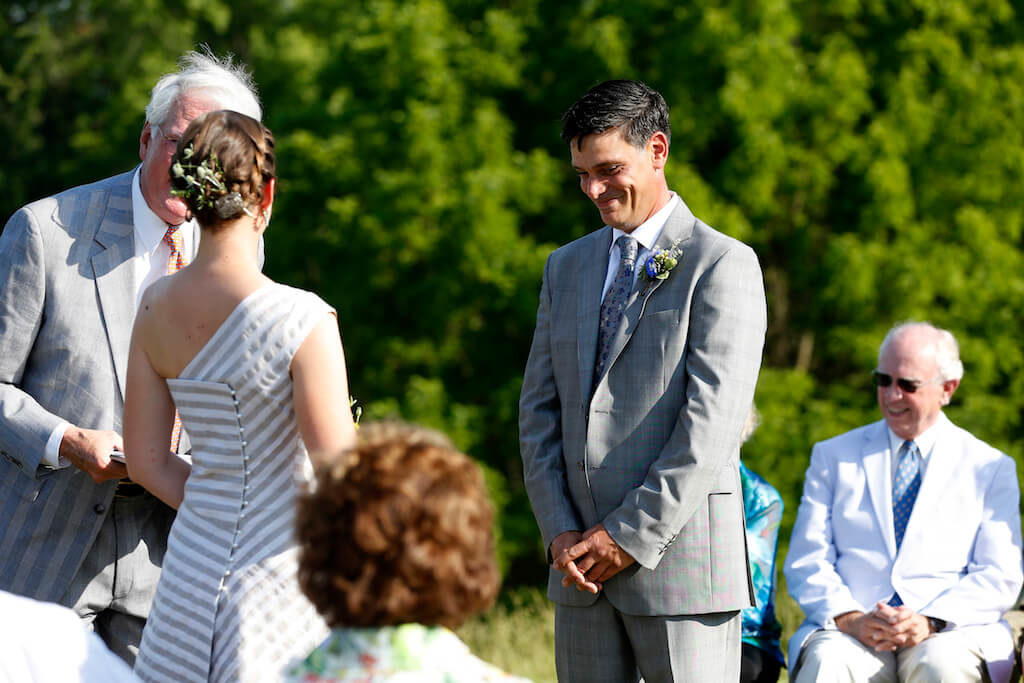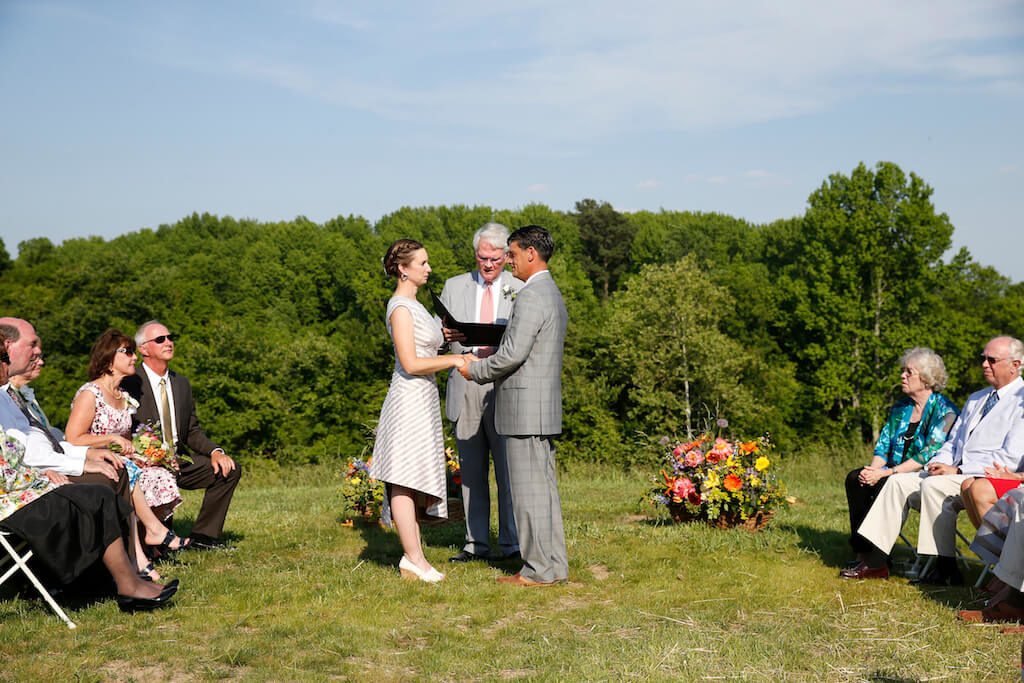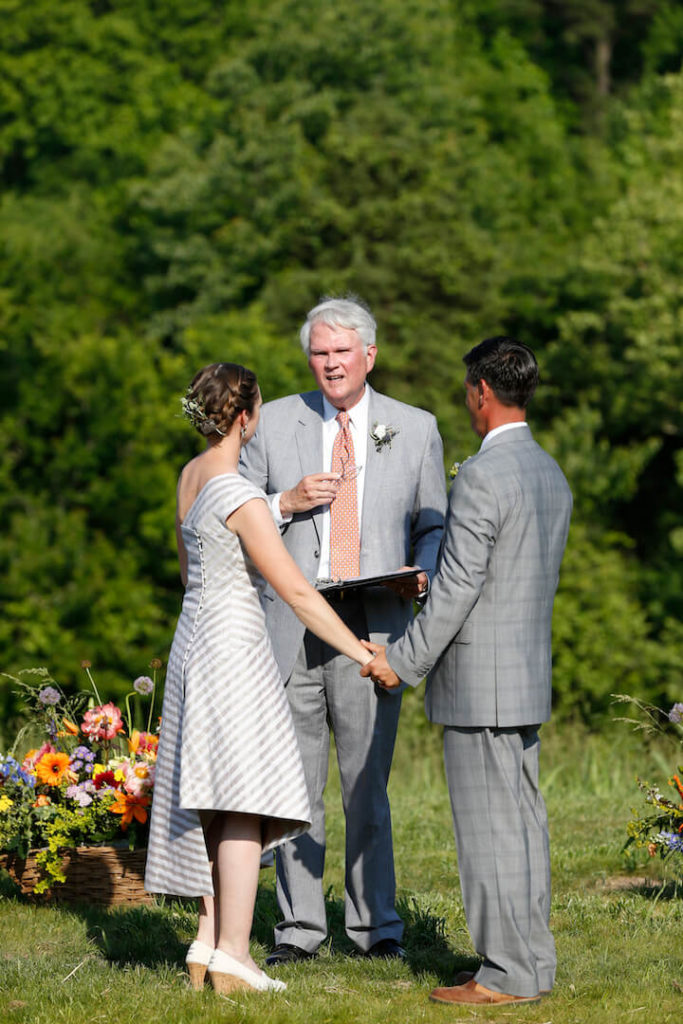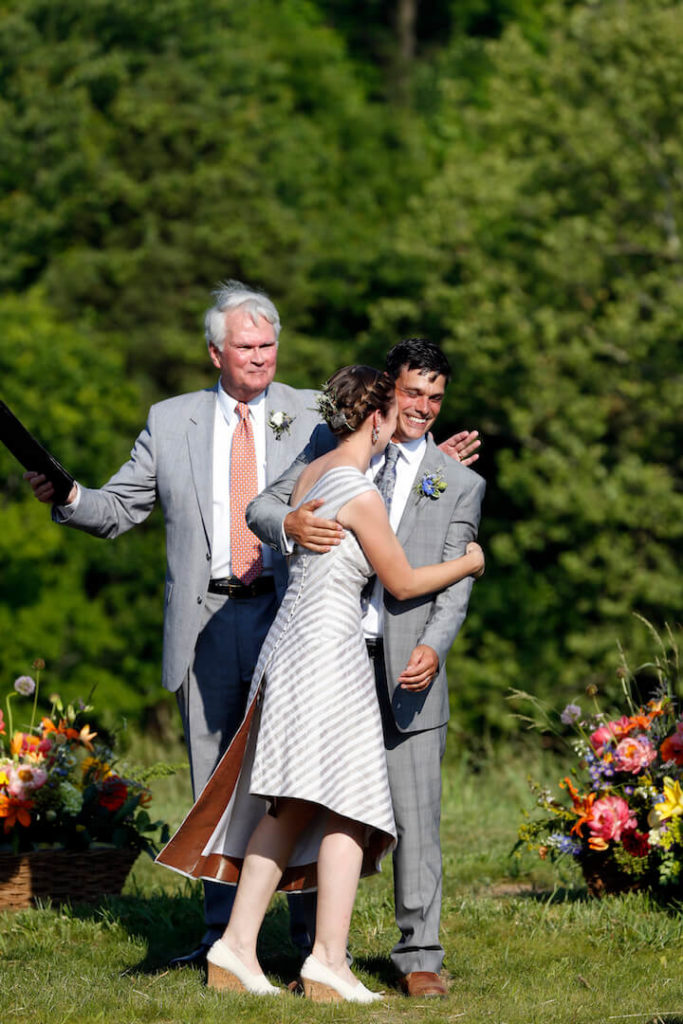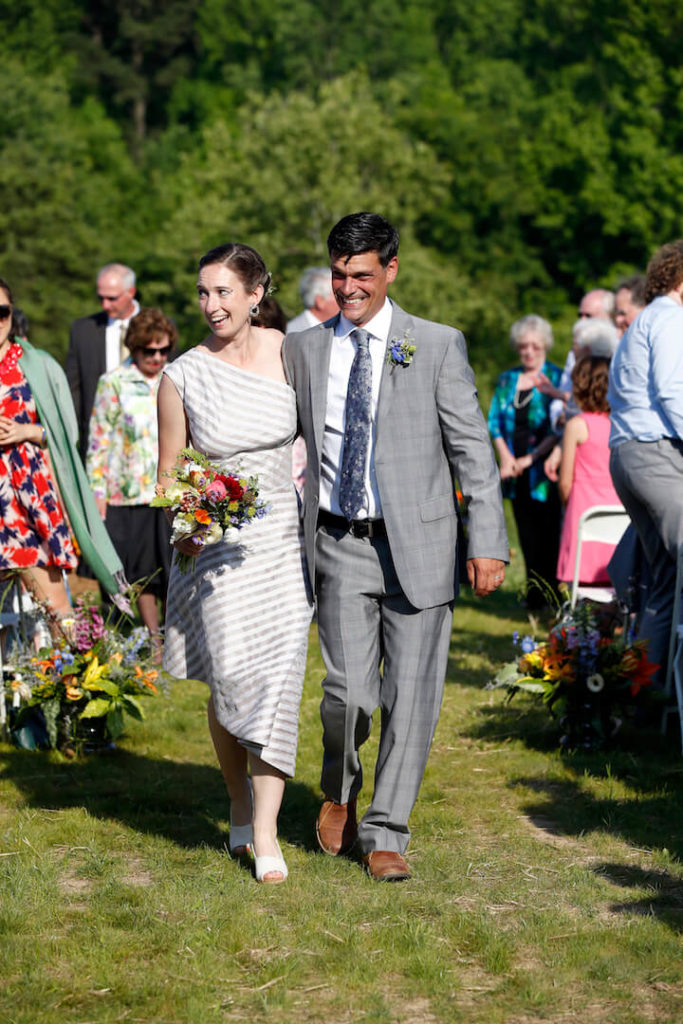 As soon as I knew I was getting married, I knew I would ask Brooks Ann to make my dress.

It meant rekindling two old and dear friendships (BA and her husband Charles and I go way back to our college days), supporting a fantastically skilled artist, AND getting a kick-ass dress.

I do not love being the center of attention, and I was nervous about the whole spectacle of being a bride. Working with Brooks Ann on the design helped get me into the role, while her thoughtfulness and ease in the dress construction process started me on the path to enjoying it. By the time the dress was ready, I was too!

The dress is perfect– exquisitely made and unbelievably comfortable. Like favorite jeans pajamas comfort! Knowing the dress was made just for my body made me feel constantly attended-to and appreciated. I felt so good wearing it, and for what turned out to be a solid ten hours! Every guest went out of their way to say how stunning and how 'Sally' the dress felt.

I am so grateful to Brooks Ann for creating the foundation for a wonderful wedding experience.

-Sally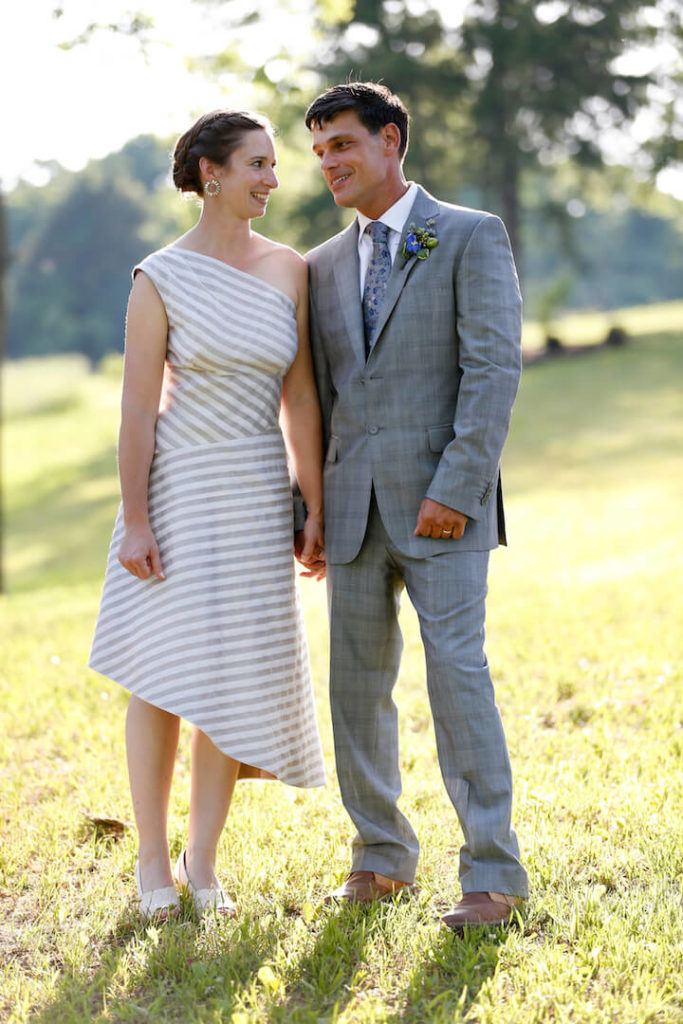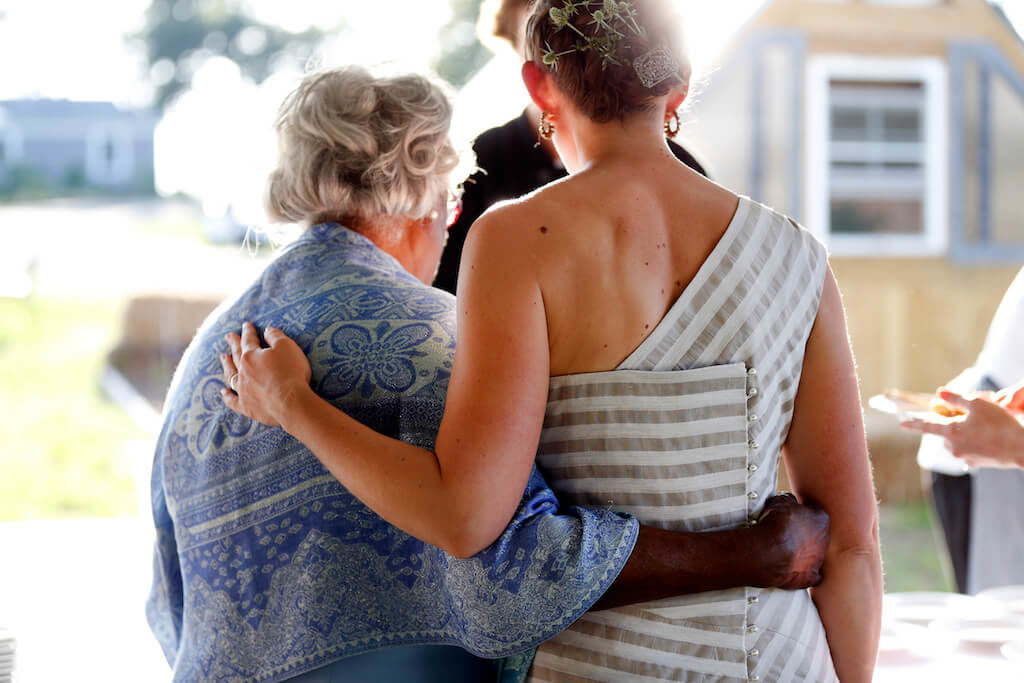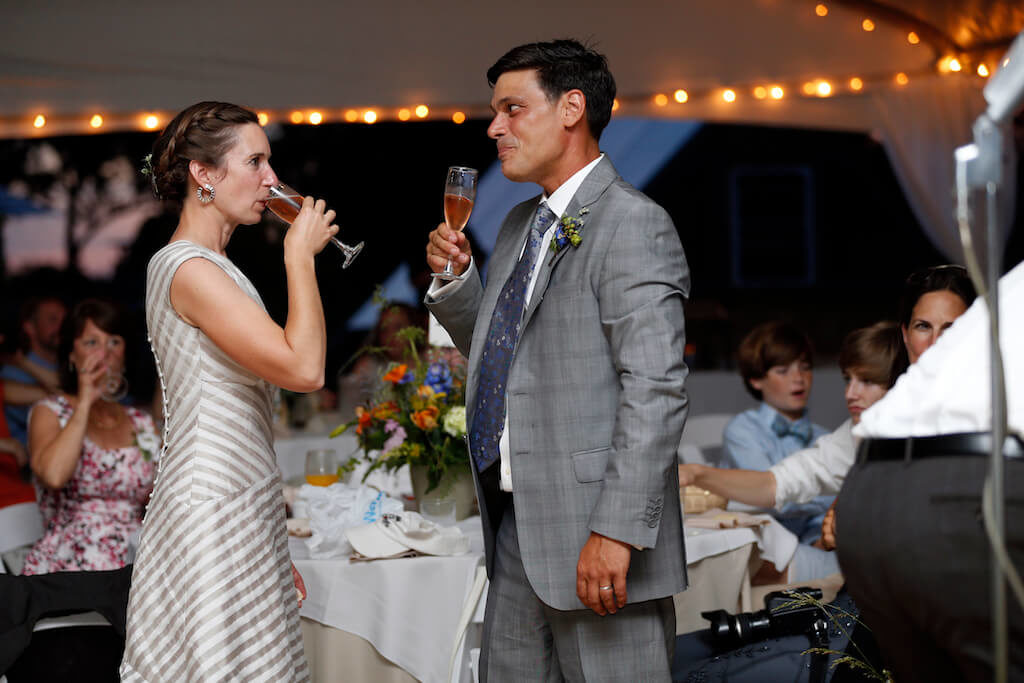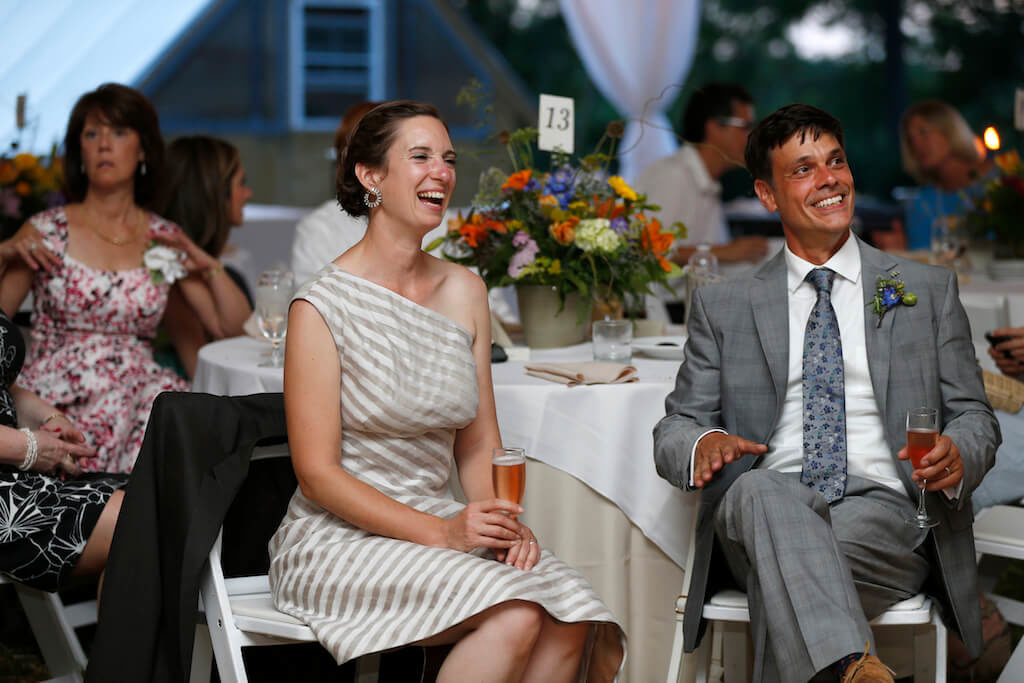 I hope you've enjoyed following along as the story of Sally's unique custom wedding dress unfolded. Here are all the links to the previous posts in this series:
New Bride Blog Series: Sewing for Sally
Back to the Drawing Board with Sally
Adventures in Patternmaking (and Stripes!)
Making a Mockup with Sally's Stripes
Cutting and Underlining Sally's Stripes
Gutsy Moves: Inside Sally's Stripes
Buttoning Things Up: Sally's Closures and Linings
Finishing Touches for Sally's Dress
A Couture Tour of Sally's Wedding Dress
Sally's Photo Shoot and Final Fitting
all leading to today's Wedding Day post!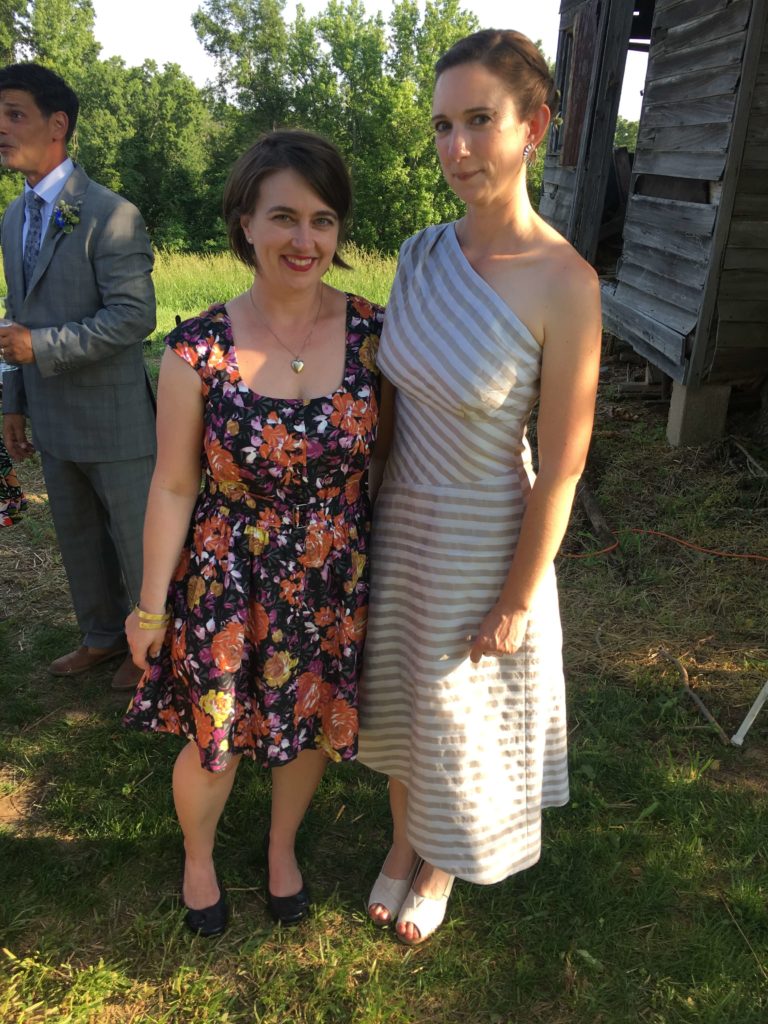 Working with Sally to create this unique dress for her wedding day was a true pleasure. The wedding dress process was a fun and comfortable experience for both of us. I'm honored that Sally trusted me to turn her unique vision into a reality. Hearing that the #1 compliment was that the dress was "so Sally" warms my heart and is precisely why I do what I do.
Congratulations Sally and George!