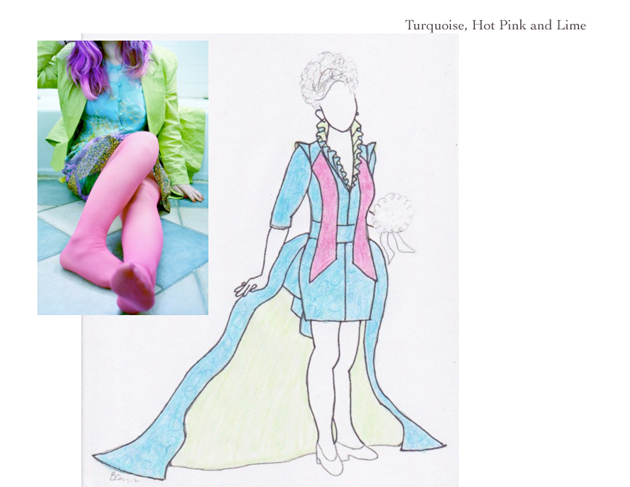 Lila Rose would be flying from her home in Boston to my studio in Hillsborough soon to try on the mockup for her custom wedding dress.  While she is in town we will have two fittings in muslin, the first fitting and then a second fitting to check the corrections.  We will also finalize all of our fabric choices and order fabrics!
Lila Rose's wants her wedding dress fabrics to be in bright colors, but she hadn't decided exactly which colors she wanted yet.  As a jumping off point, I decided to do a few quick color-blocked sketches based on colors that Lila Rose really likes to give her a visual of what the dress could become.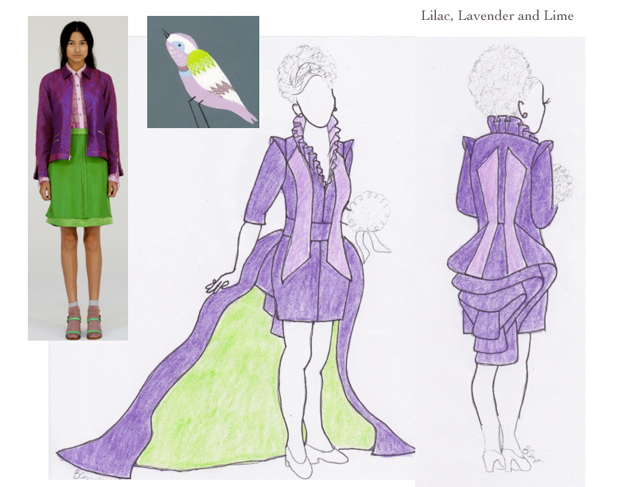 Photo Source (woman),  Source (bird)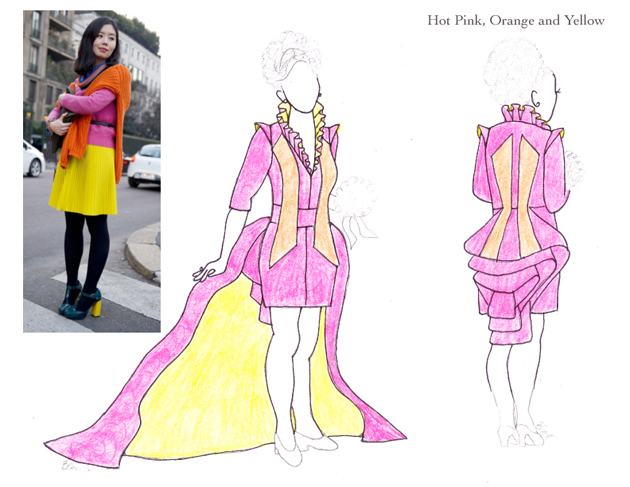 Photo Source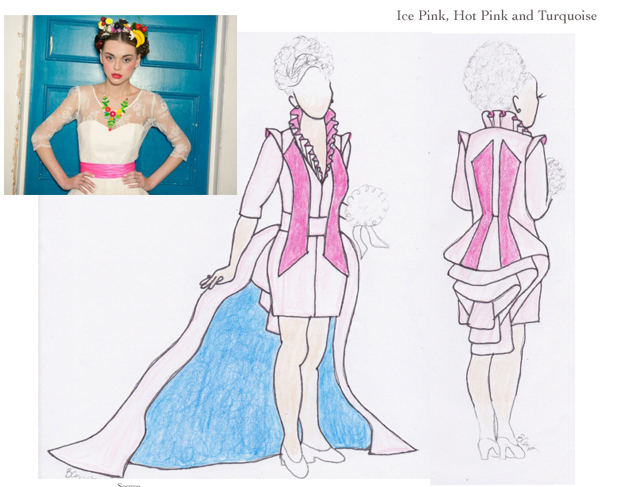 Lila Rose had indicated that she did not want traditional or white, but I threw in this last sketch in "Ice Pink" to show an option that was still bright and edgy but with a nod to bridal.
Which three-color-scheme do you like best?
Turquoise, Hot Pink, and Lime?
Lilac, Lavender, and Lime?
Hot Pink, Orange, and Yellow?
Or Ice Pink, Hot Pink, and Turquoise?
Are there any colors here that you'd mix and match?
Which colors do you think Lila Rose chose for her colorful custom wedding dress?
The answer:  Next post!
Never miss a post! Sign up for my email newsletter.