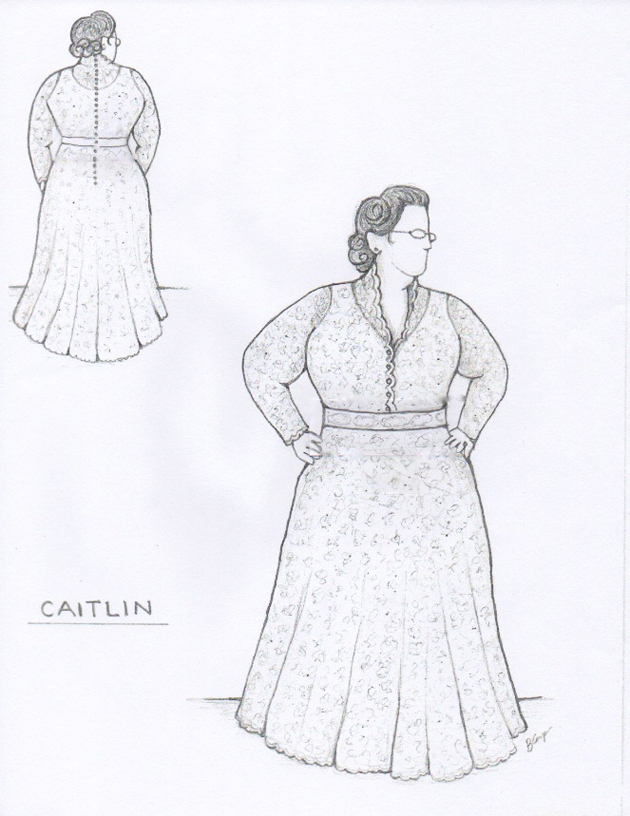 As I mentioned last week, bride-to-be Caitlin wanted to use the fabric of her mother's 1960s handmade wedding dress in her own Grace Kelly inspired creation.  I welcomed Caitlin into my brand new studio for our Design Consultation.
At the time, I was in transition from my home studio to my new Sewing Room in the Eno River Mill.  Caitlin was the first person invited into my new digs, just before my official Open House.


We had a lot of fun getting to know each other and getting inspired about her dress!

Caitlin's wedding would be in the Fall of 2014 at an apple orchard in New Hampshire.  She and her fiancé lived near there for a couple of years and both had fond memories of its people and its beauty.  The wedding would be casual harvest themed wedding with the fall foliage of the natural setting being the main "decorations".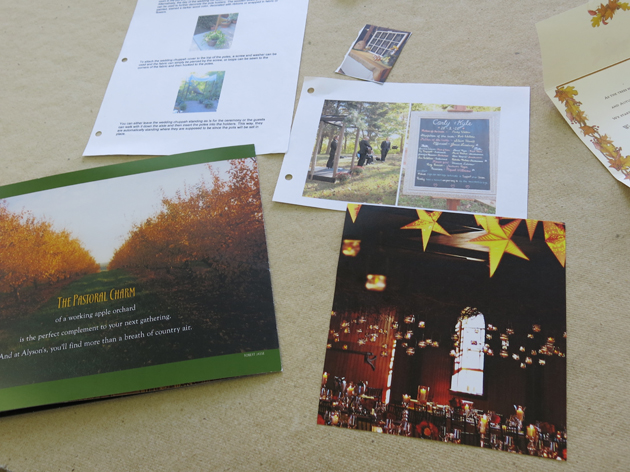 I always ask my brides to choose a few adjectives for what they'd like their dress to look like or how they'd like to feel on their wedding day.  Caitlin chose:  Classic, Comfortable, Elegant, Lacy, Simple, and Timeless.


Caitlin wanted her wedding dress to be floor length with full lace and long sleeves.  She already had a corset that she wanted to wear underneath the dress.  She wanted the lace overlay to cover the (stained) fabric that we would use from her mom's 1960s dress and for it to complement the original dress's golden off-white color.
We took a trip together to Mulberry Silks & Fine Fabrics and found the perfect lace in the Special Order book.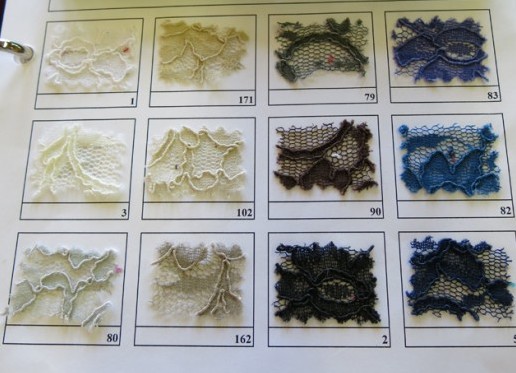 After our consultation, I spent some time looking at inspiration images we had discussed.  Using photos I had taken of Caitlin in her corset, I started to draw her custom sketch.
I always use the bride's actual silhouette for my sketches, rather than the stylized bodies that most designers use.  (I teach how to do this in my online custom sewing course.)  Since the dress will be custom-made specifically for an individual, we both want to see how it will look on her.

Using the bride's actual silhouette for the sketch allows her to "try on" a dress that doesn't exist yet.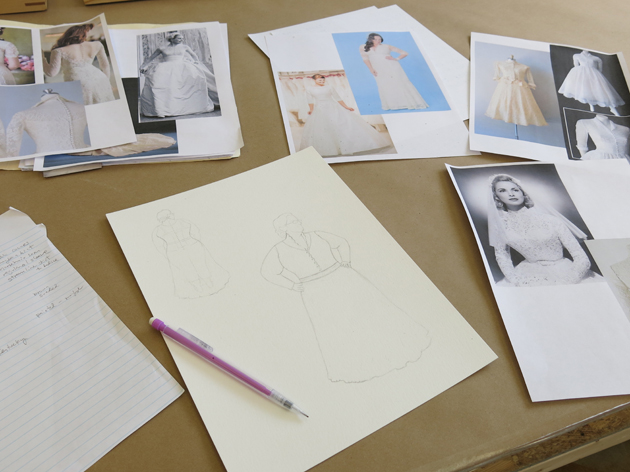 Once the sketch was ready, I made a Design Proposal Webpage for Caitlin to review.  It featured details about the dress-to-be along with the sketch and our inspirations.  I'd continue to update this page throughout our process.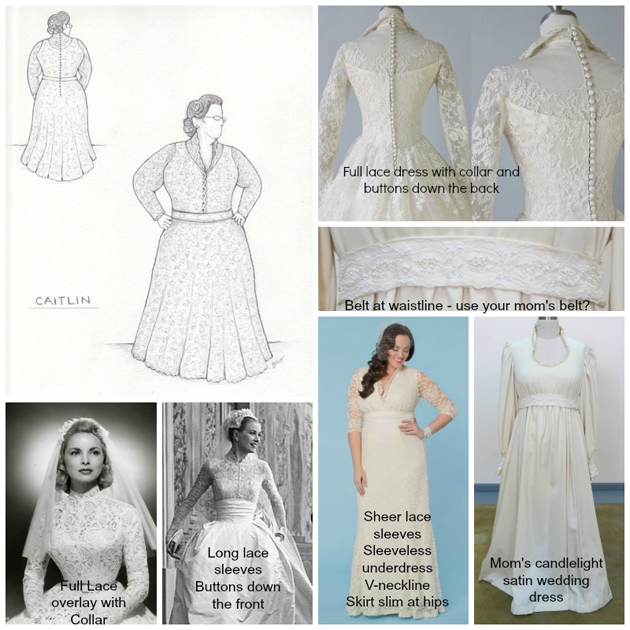 I sent the Proposal via email along with a contract and price estimate.  Then, I crossed my fingers hoping that Caitlin would love it.
Spoiler Alert:  Caitlin loved it.
NEXT POST:  I start drafting the pattern and making Caitlin's mockup dress!