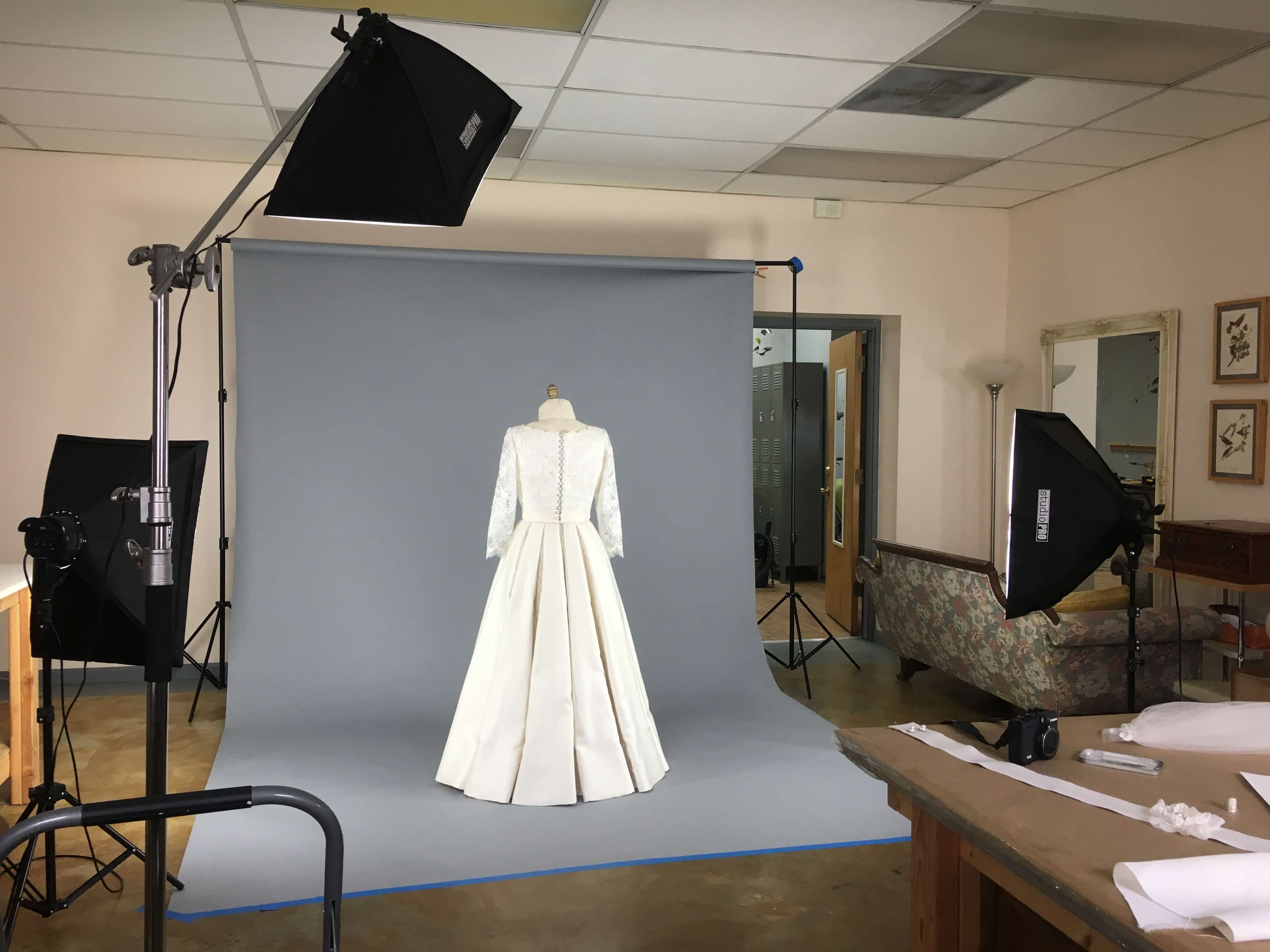 As we are nearing the end of the bridal blog series following the creation of Deborah's custom wedding dress, I am really feeling the anticipation and excitement. After making the final stitch, there were still a couple of events before the Wedding Day: The Photoshoot and the Delivery Day.
The Photoshoot
Before a dress leaves my studio, I have learned to get my own 'professional' shots. After months of working through the couture custom process, I get really attached to my work and become nervous to let it go without some serious sharable documentation. Most wedding photographers are delighted for me to share their photos, but they all have different policies and styles. I've learned that if you need to be certain something will be done the way you want it done, you often have to do it yourself. Luckily, DIY is my jam!
With the help of my handsome husband Charles, I turned my sewing studio into a photo studio and pretended I was a professional photographer for a day.
But enough chit-chat… Feast your eyes on some of my favorite shots!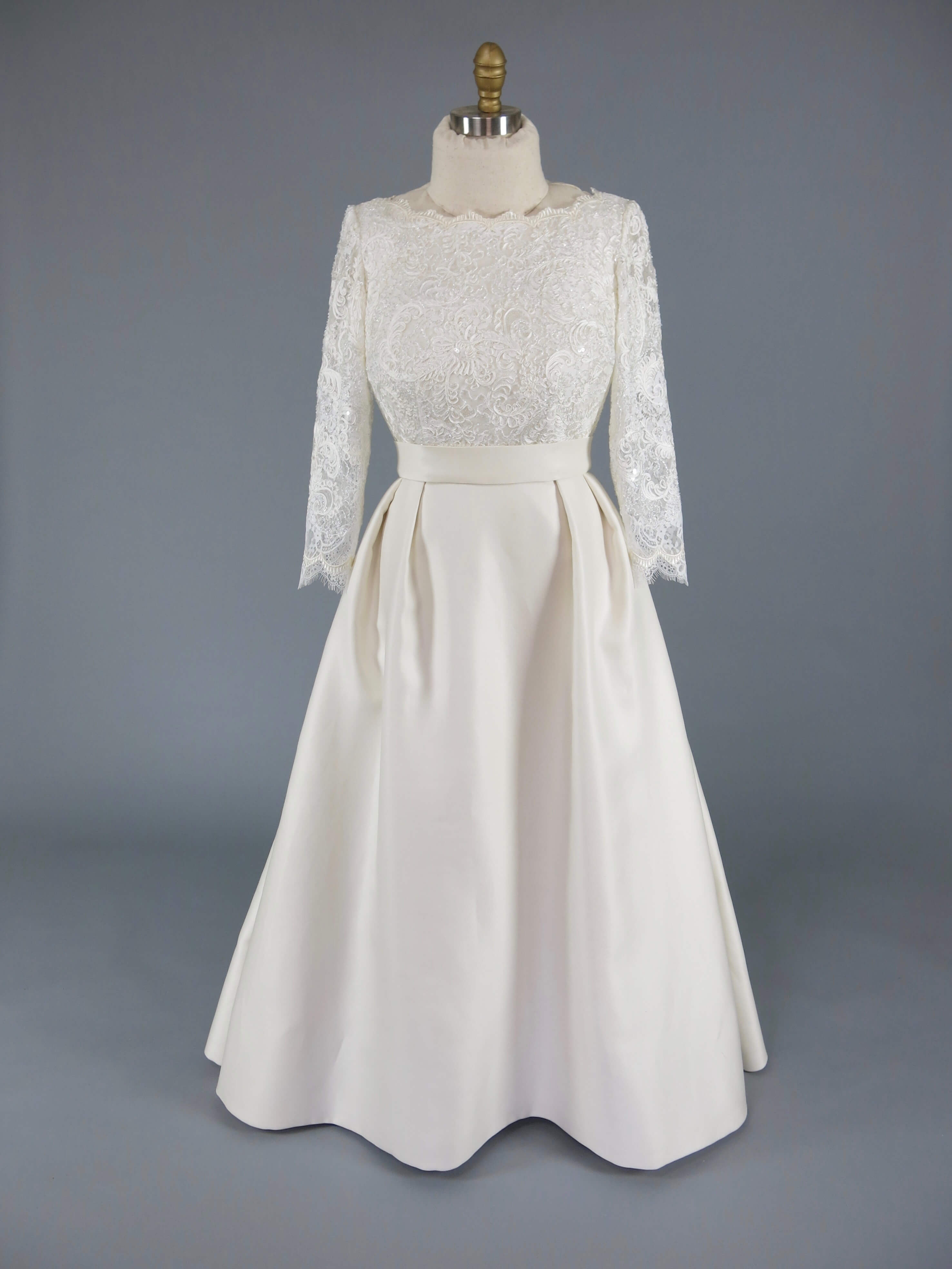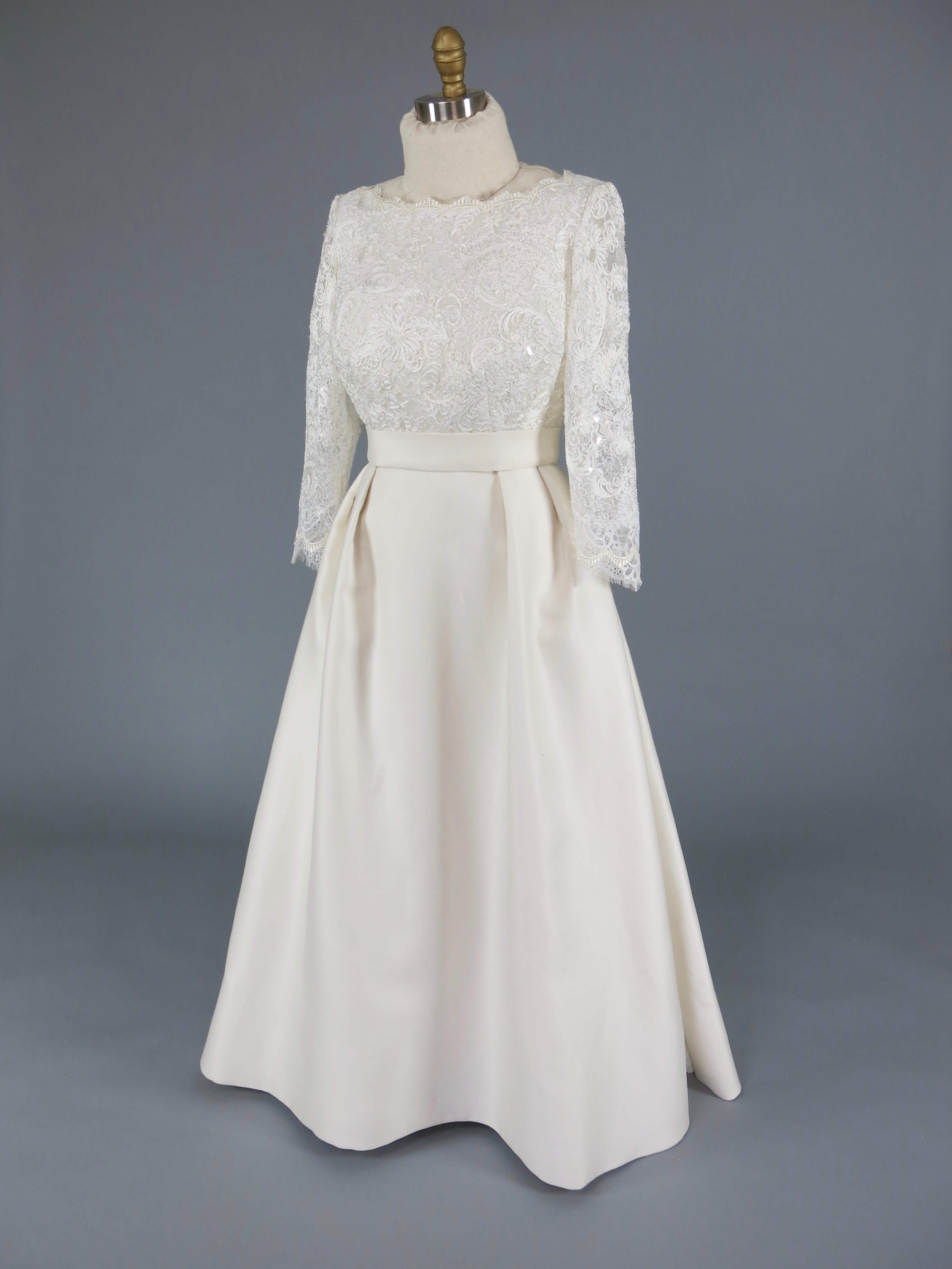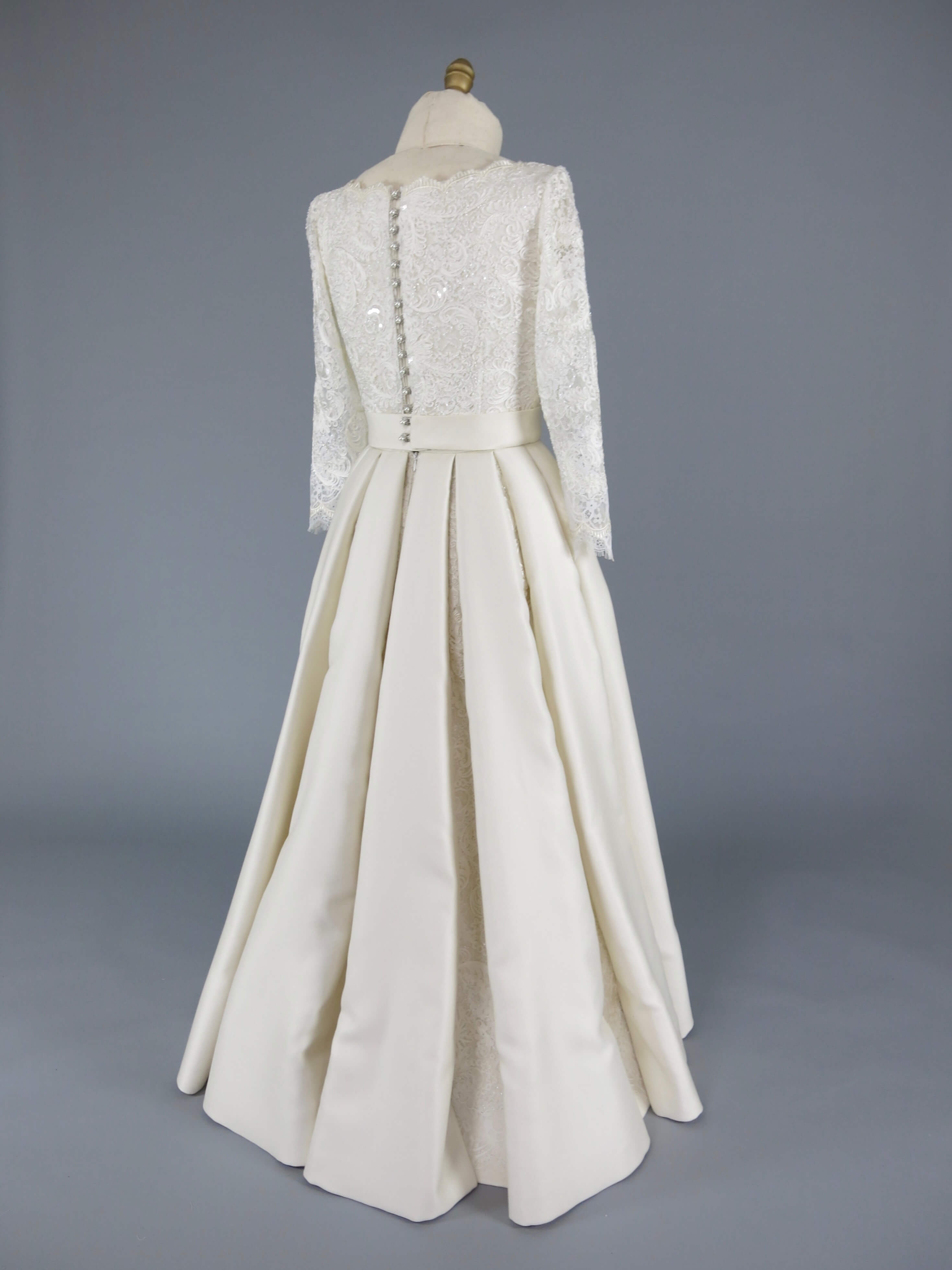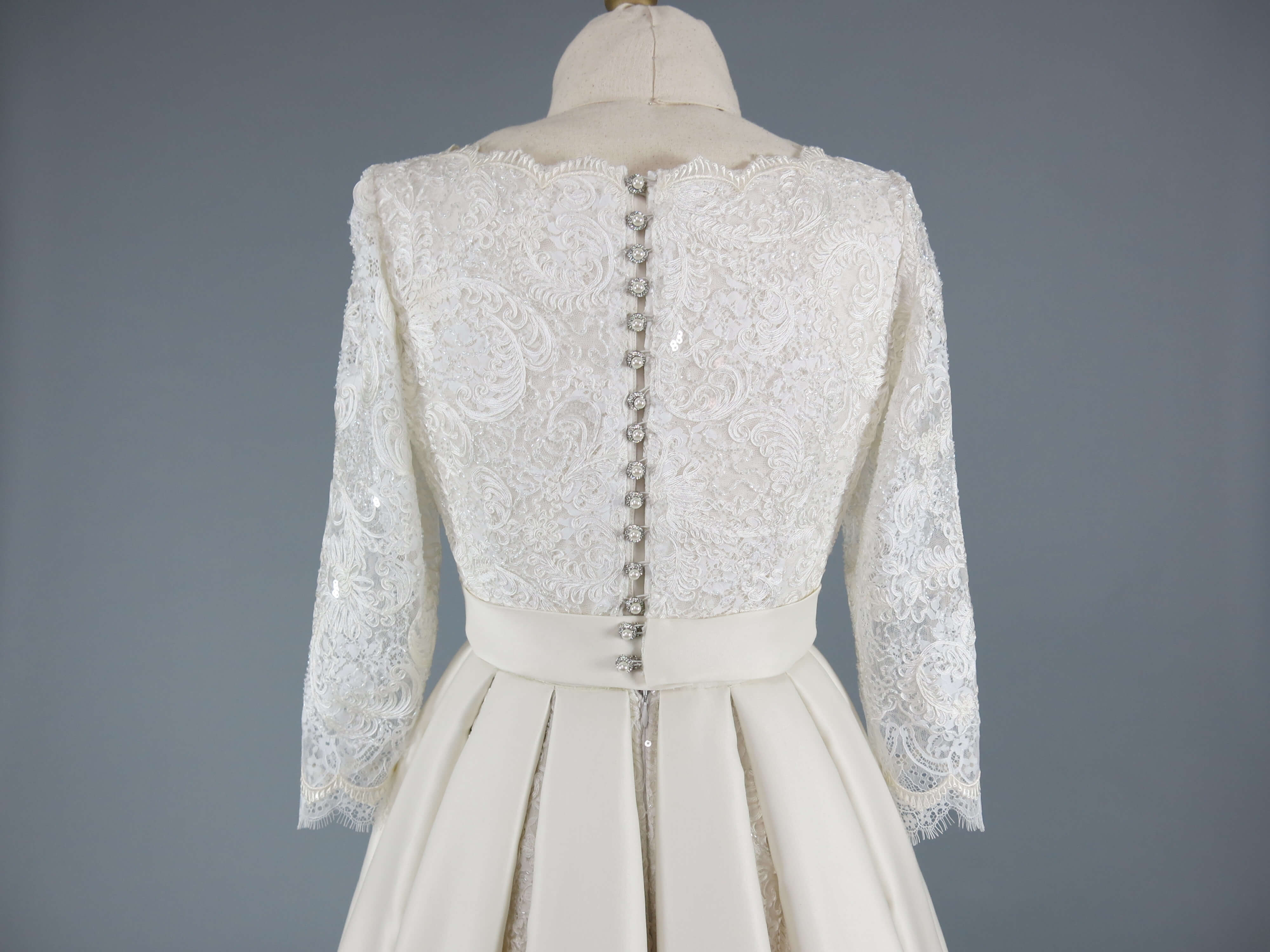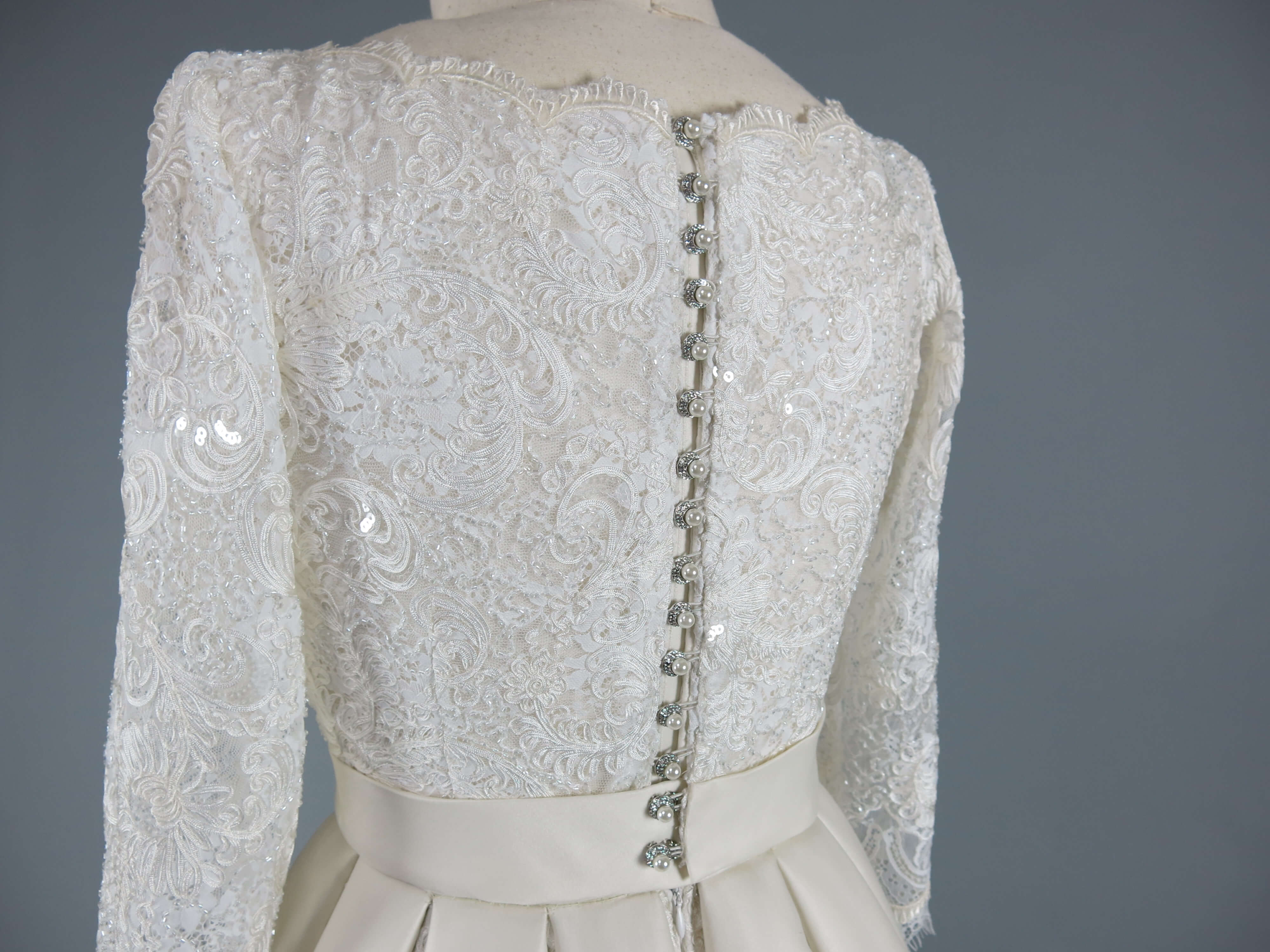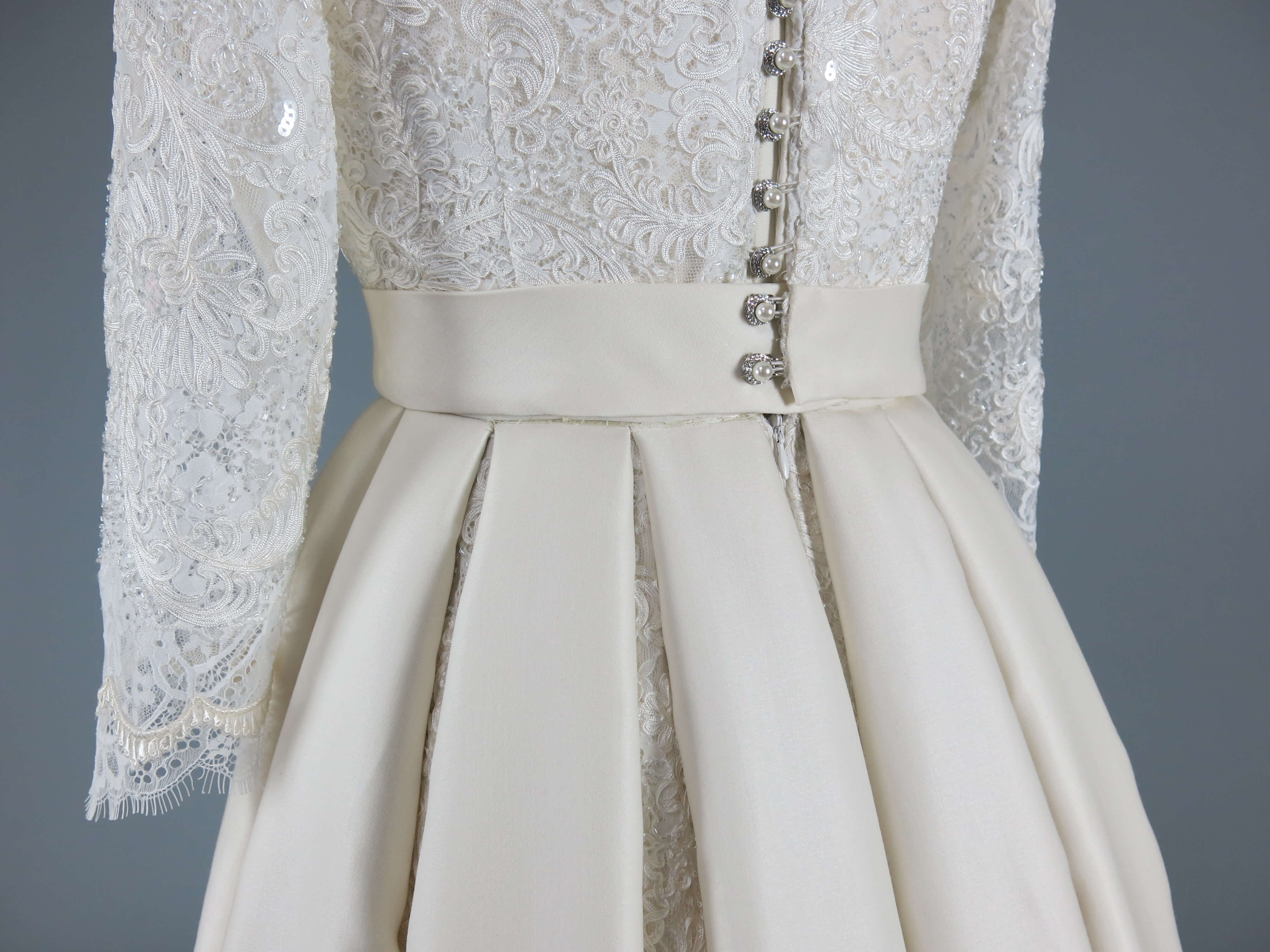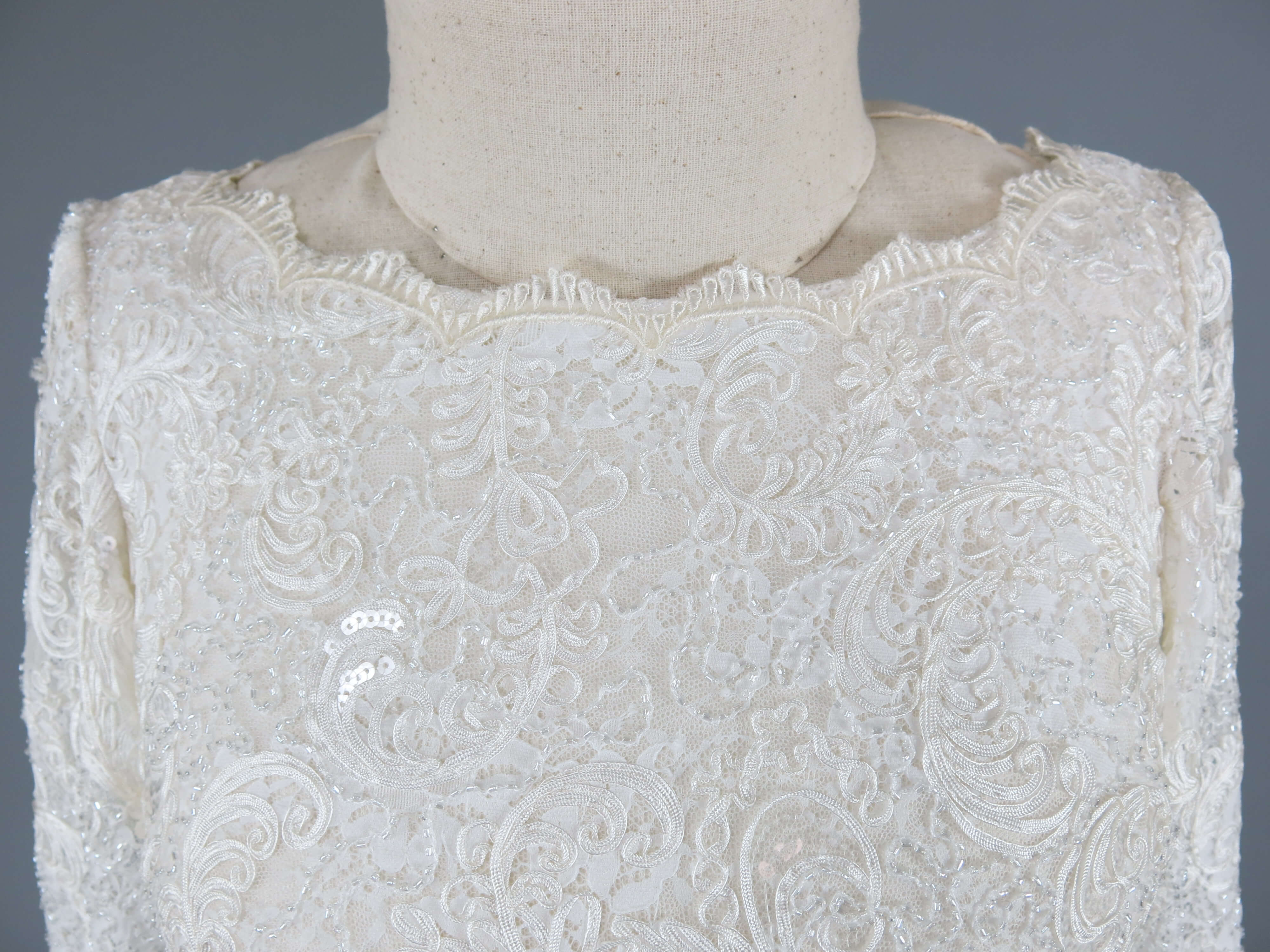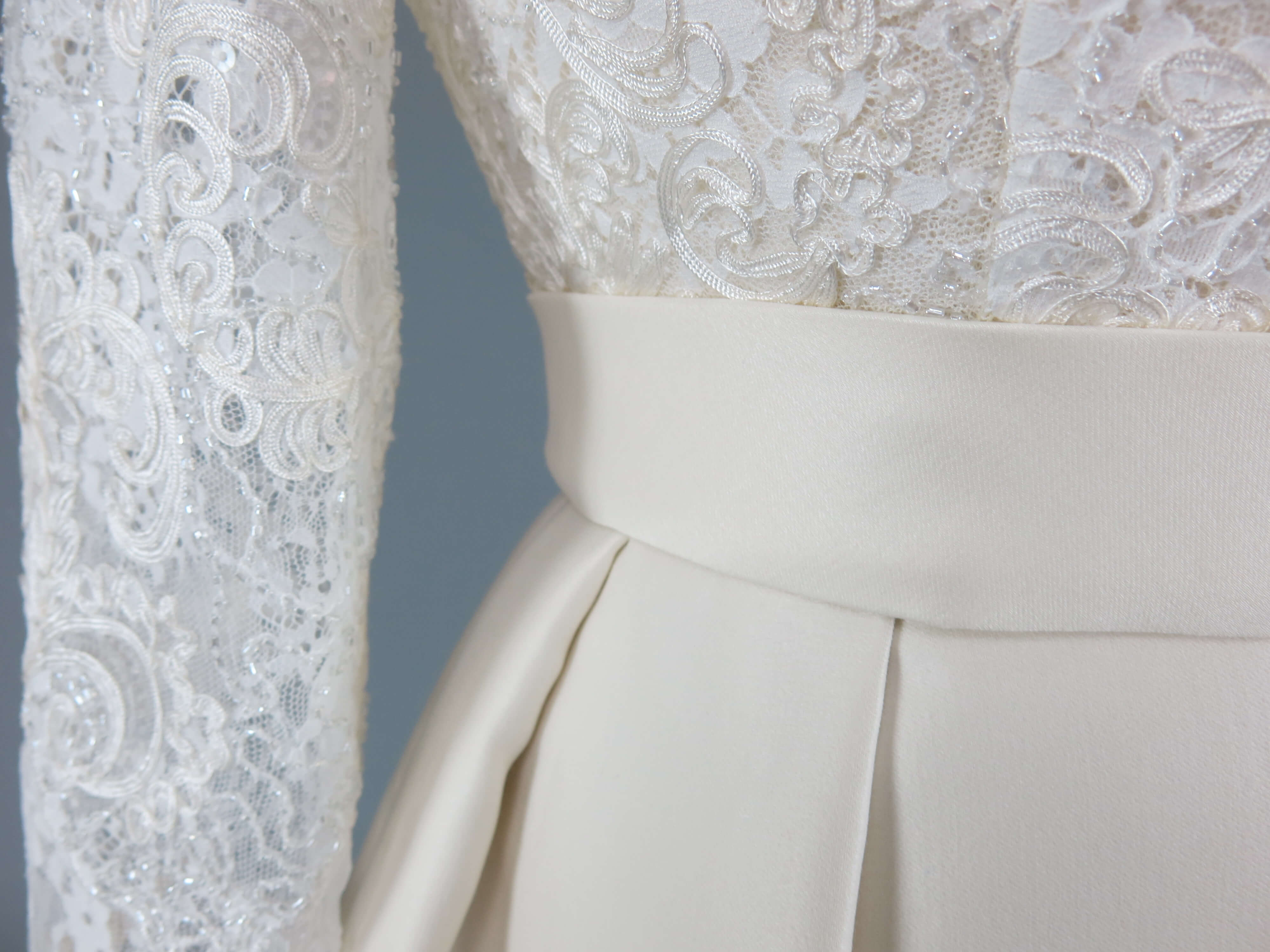 Aaaaaand… Deborah has two looks! For the reception, the lace jacket would be removed to reveal a sleeveless party dress.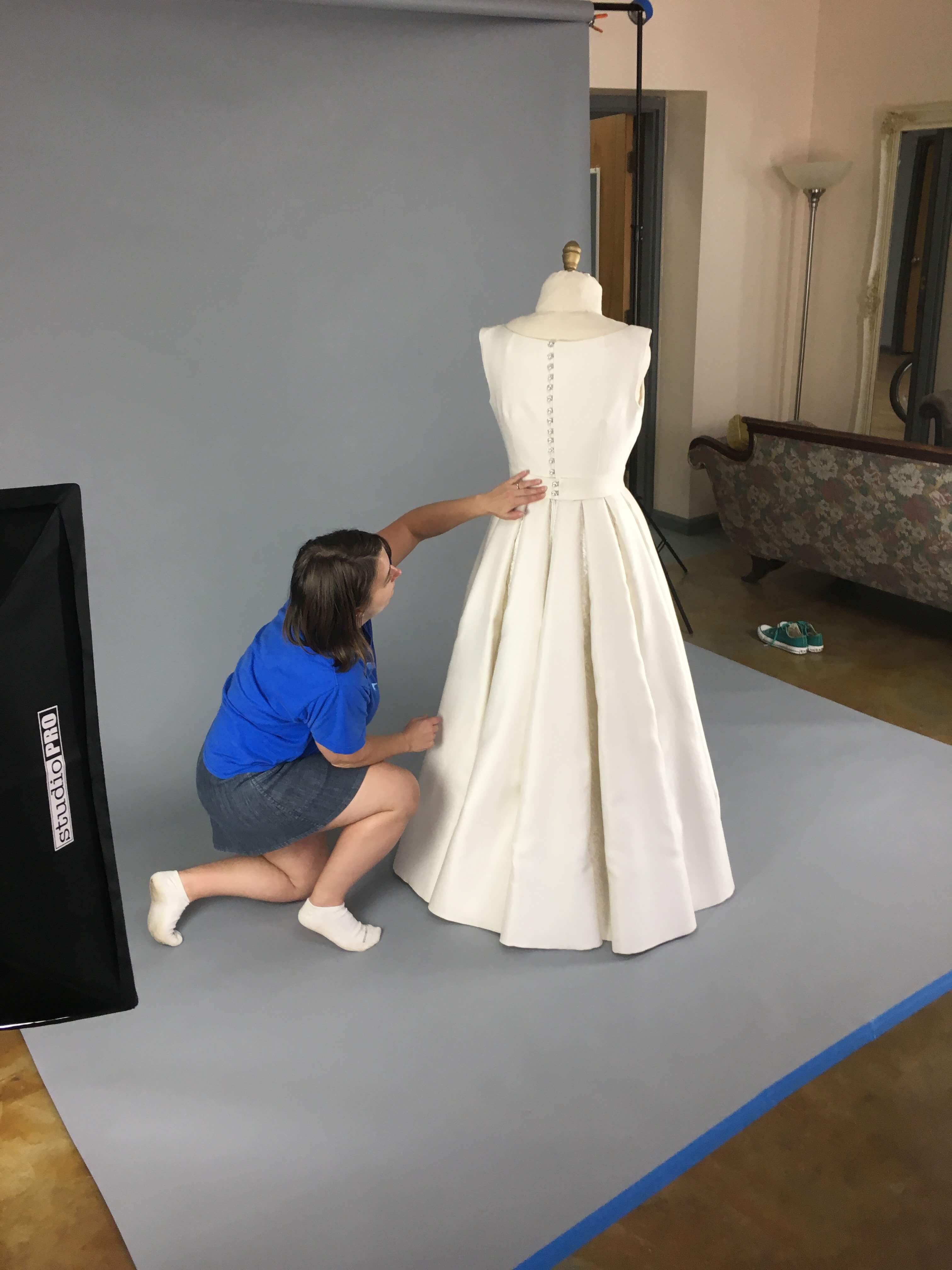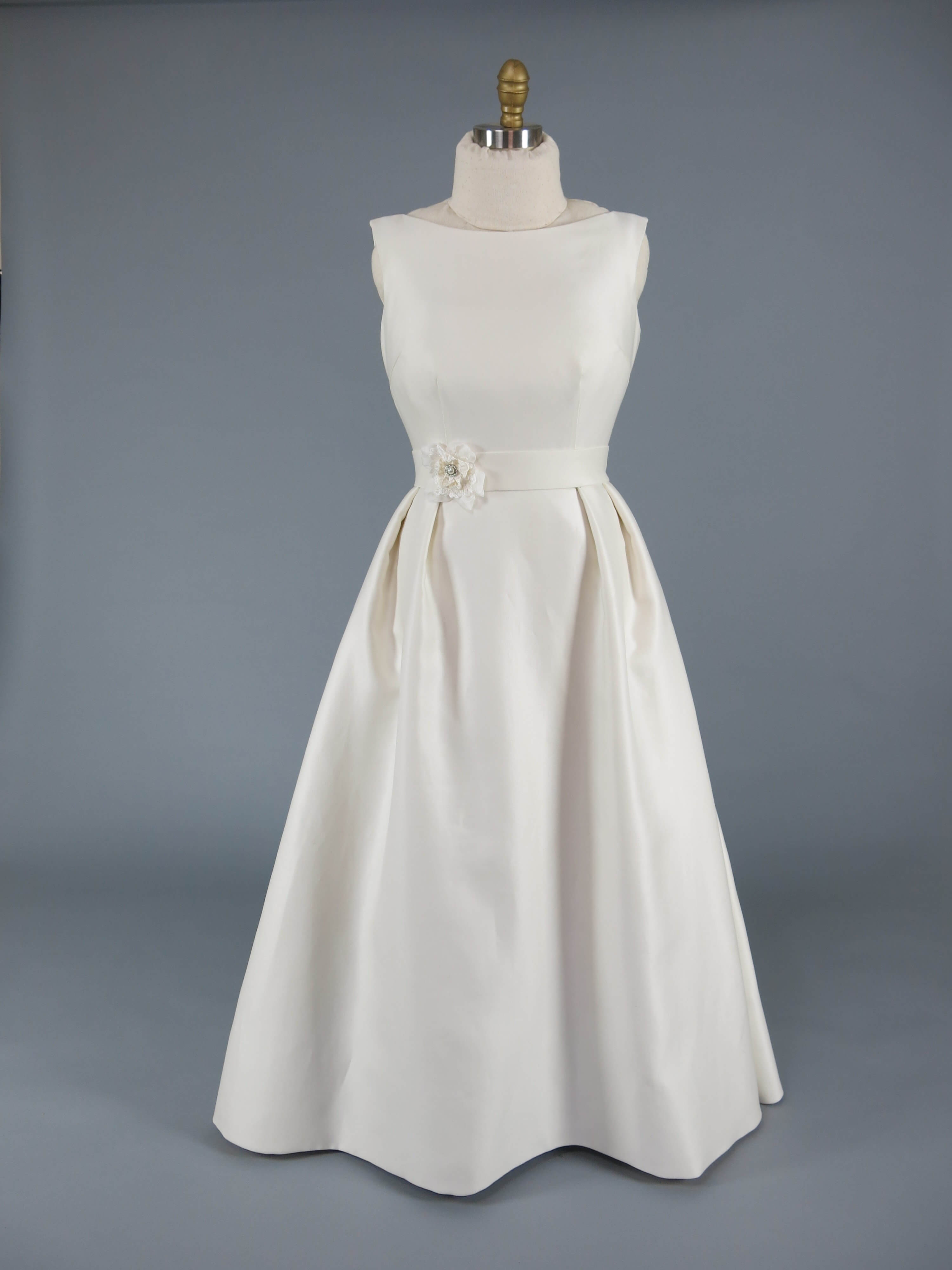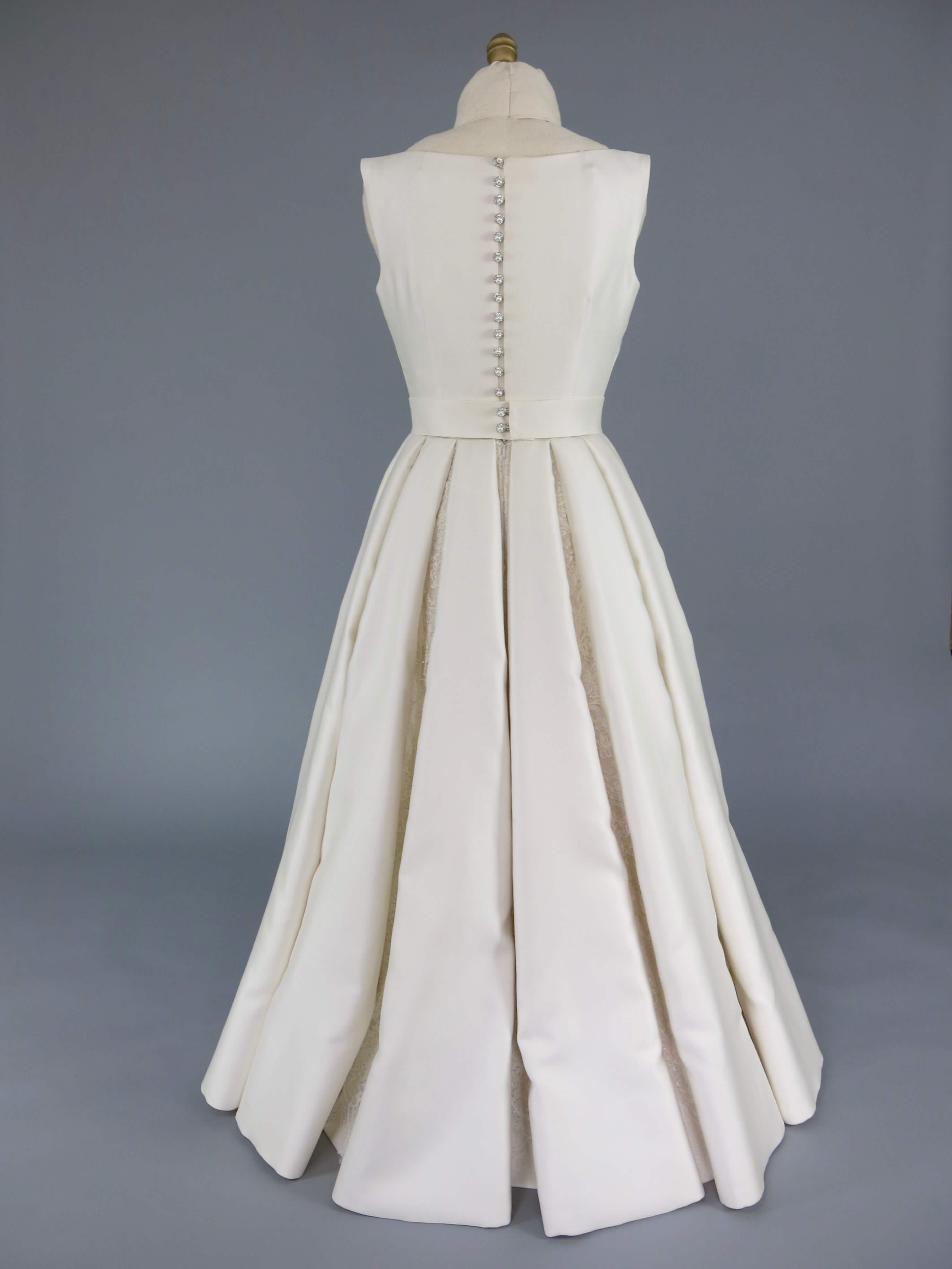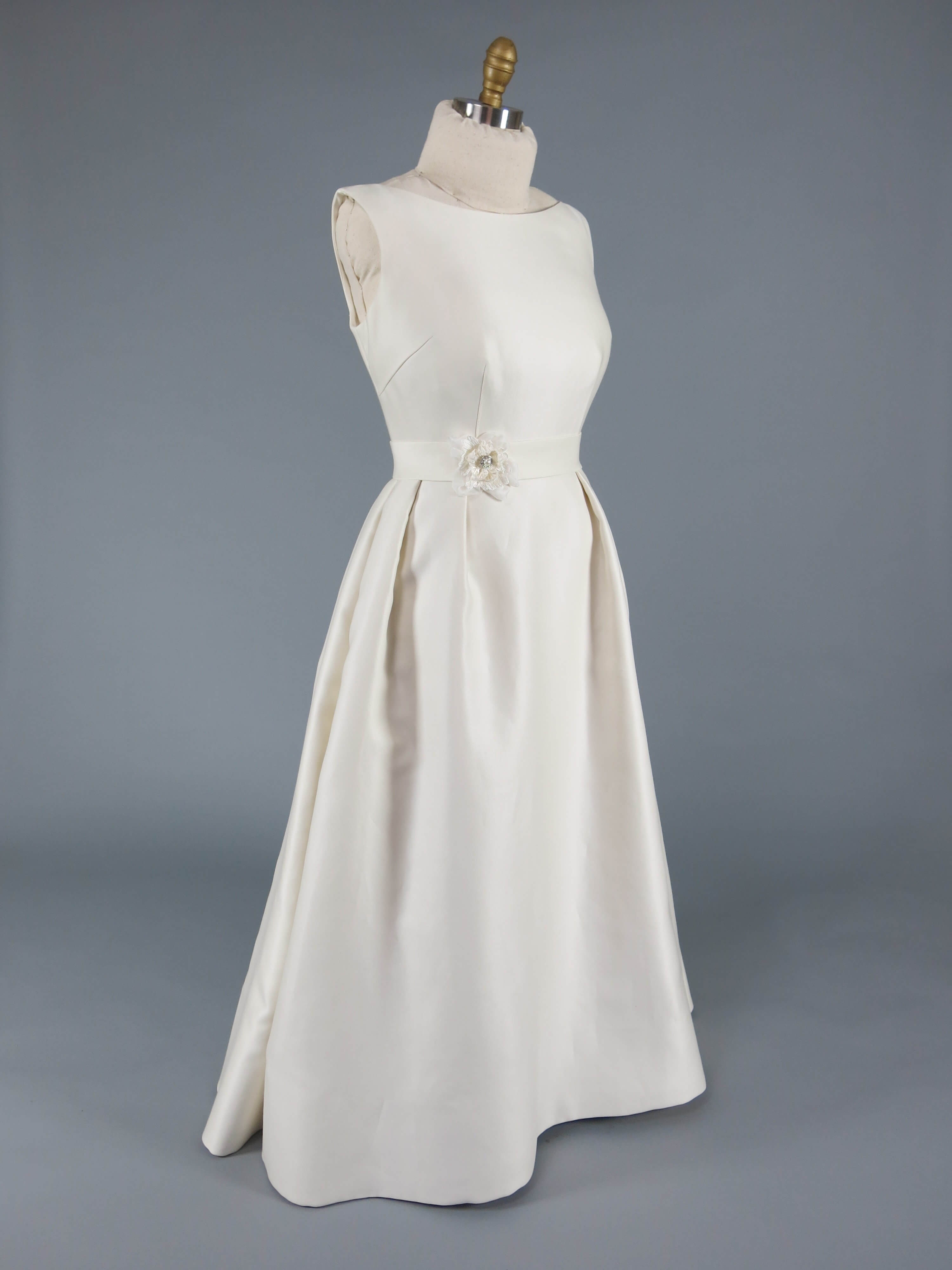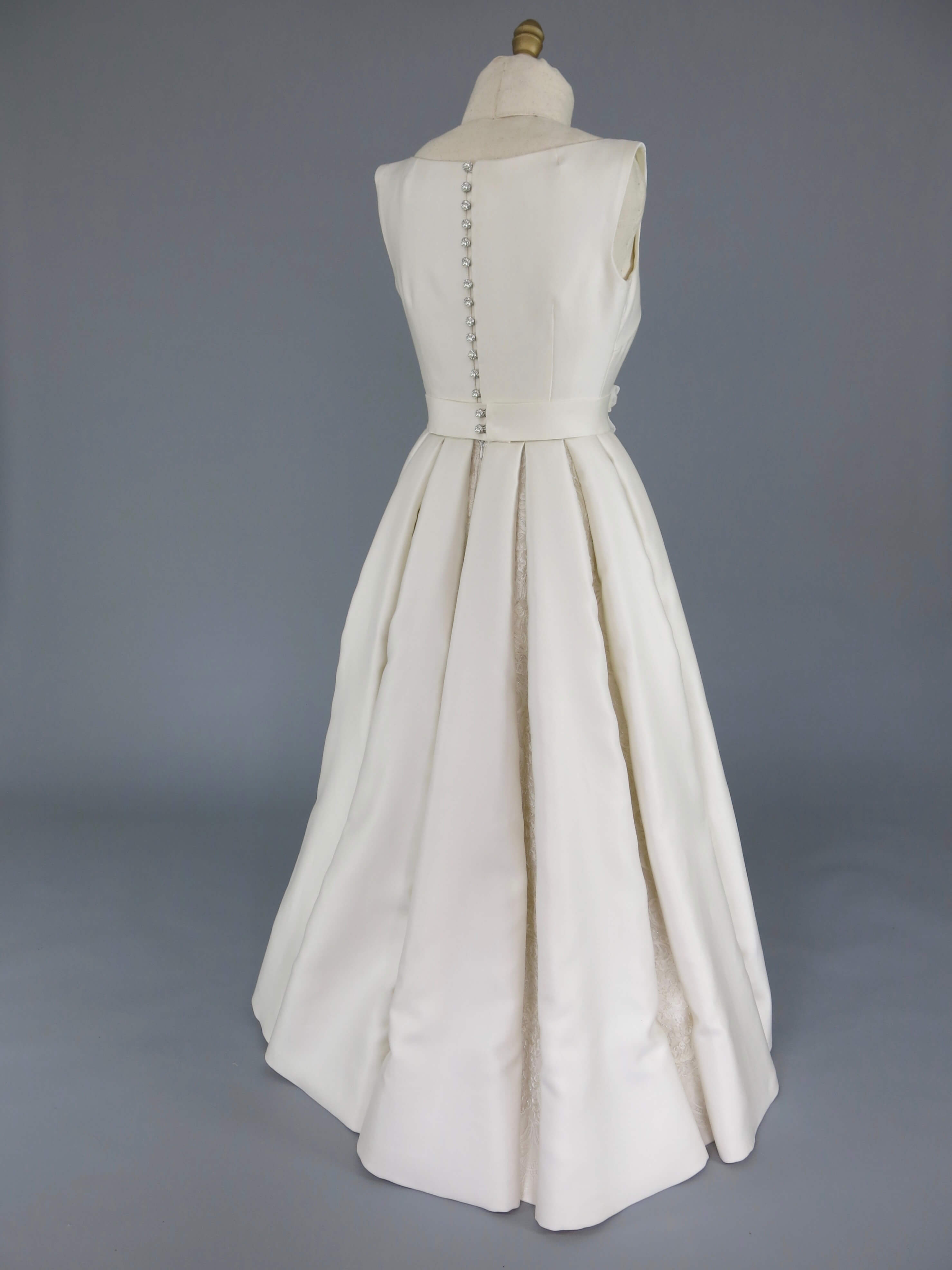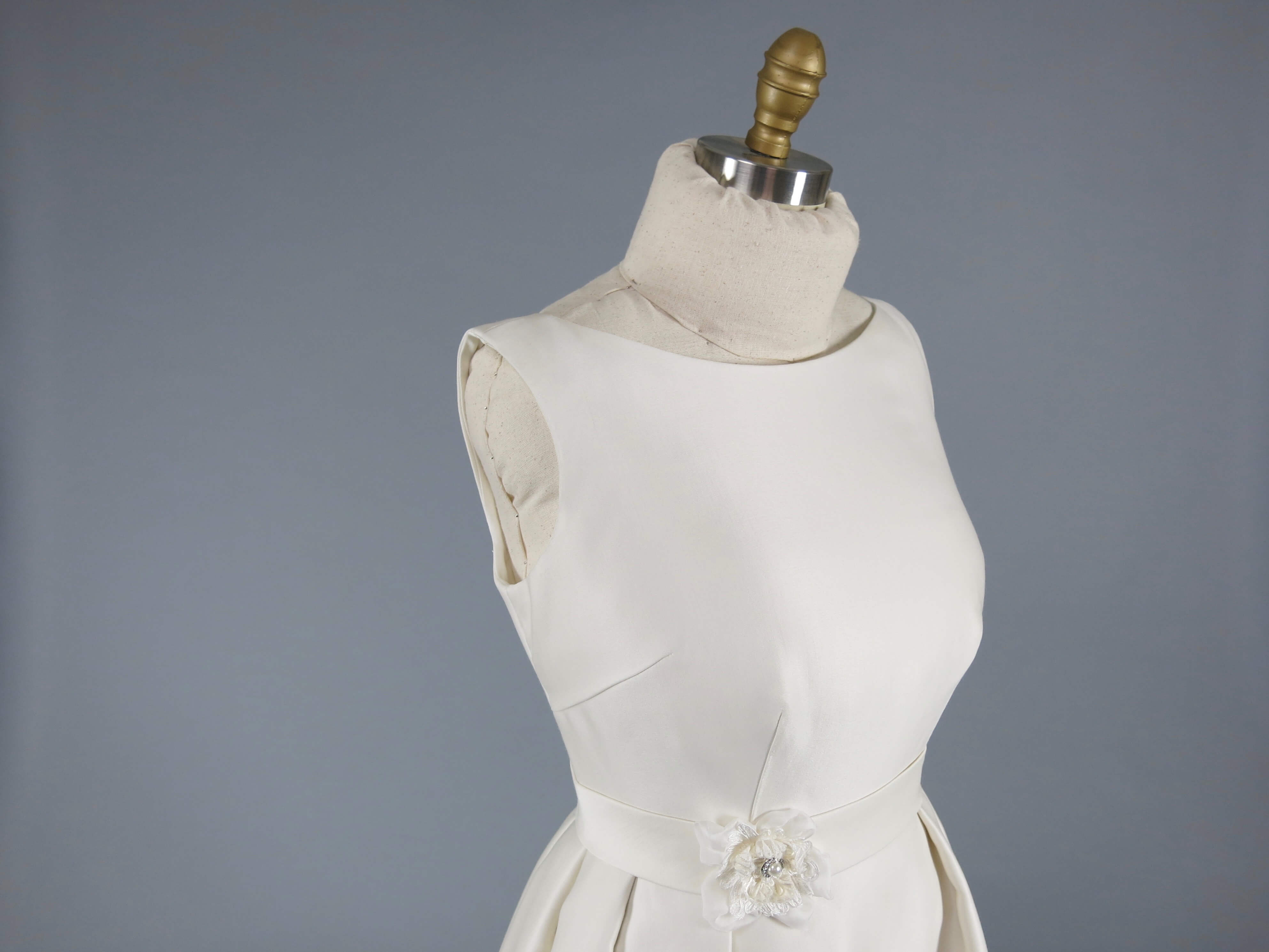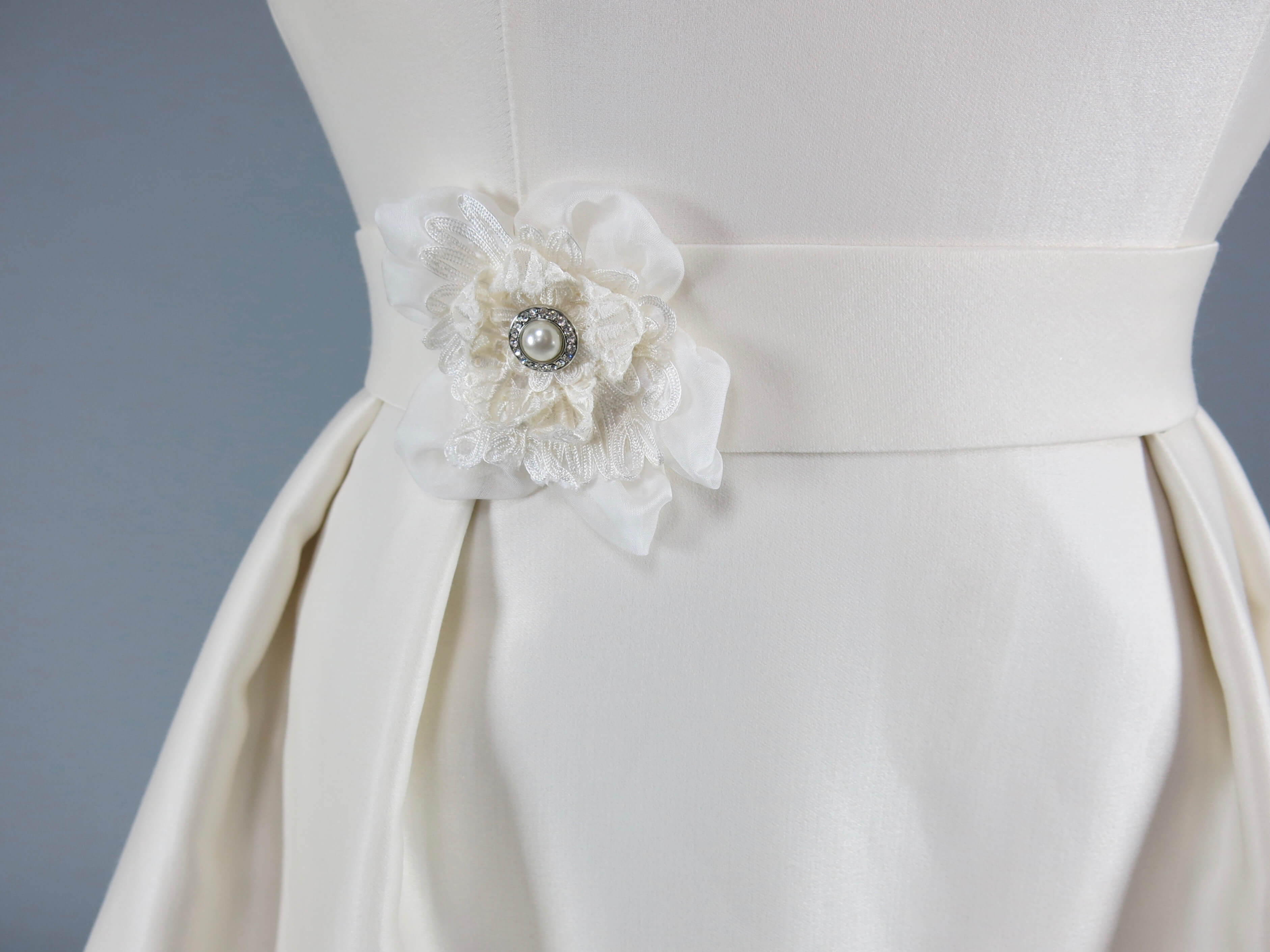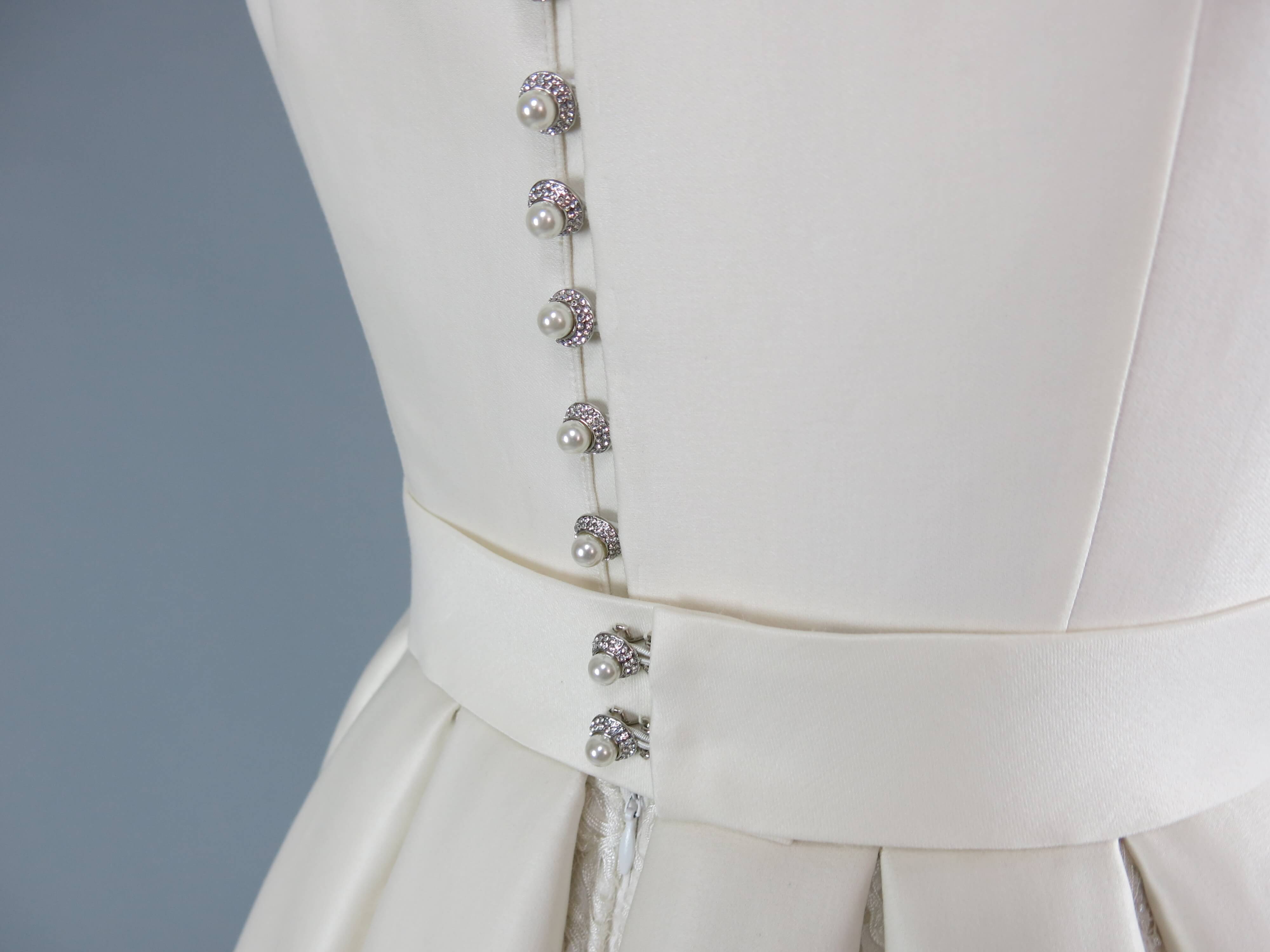 Totally in love…
Deborah's Delivery Day
Very soon after the photoshoot, Deborah and her mom came to my sewing studio one last time. The Delivery Day is the first time Deborah would try on the completed ensemble and she would also be taking it home with her! I had a natural fiber garment bag, her accessories, and her final contracts ready to go…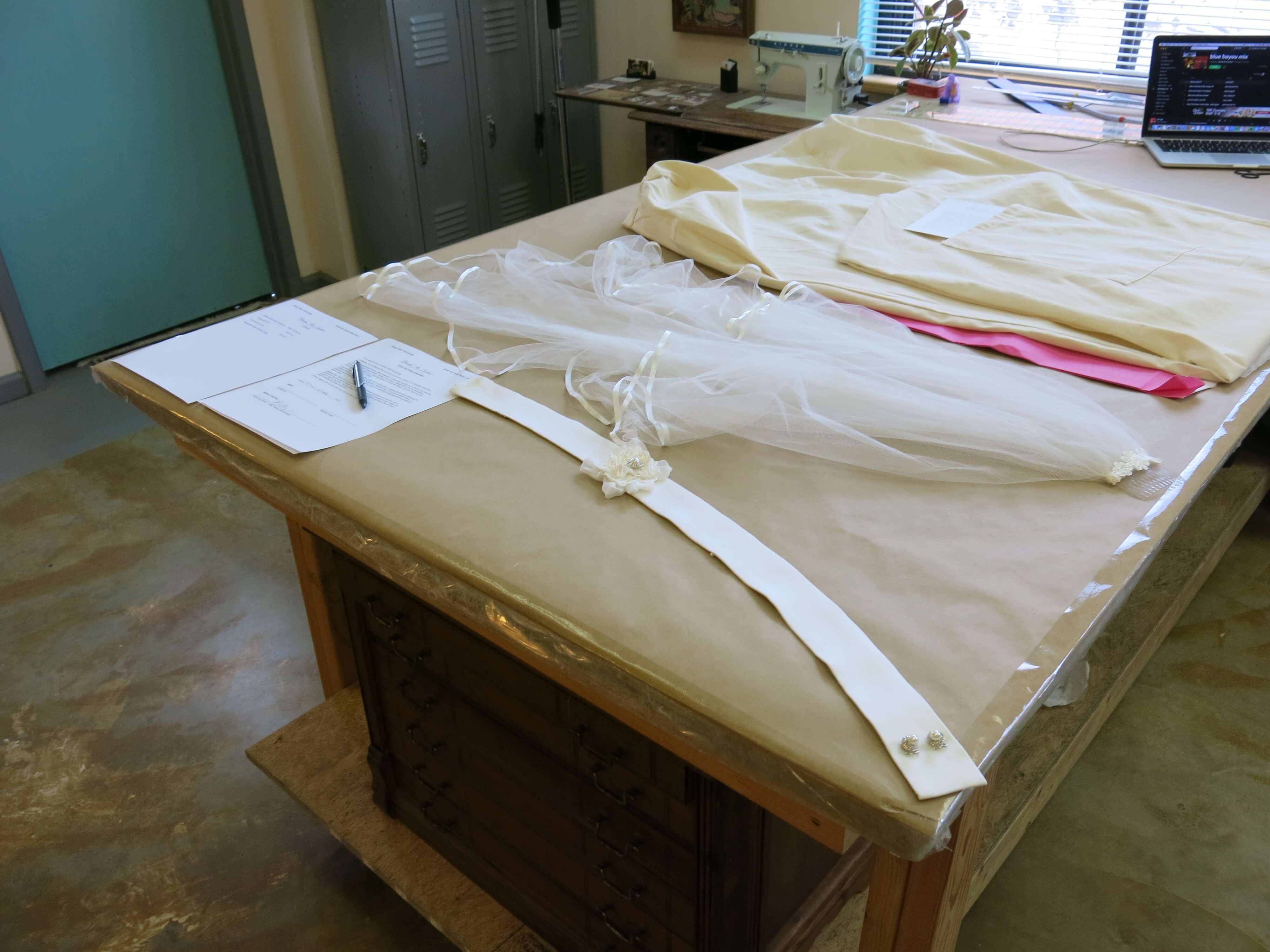 You may remember from earlier posts that having functional buttons down the back was one of the reasons Deborah was looking for a custom dress. The Delivery Day was the first time Deborah's mom got to practice doing the honors…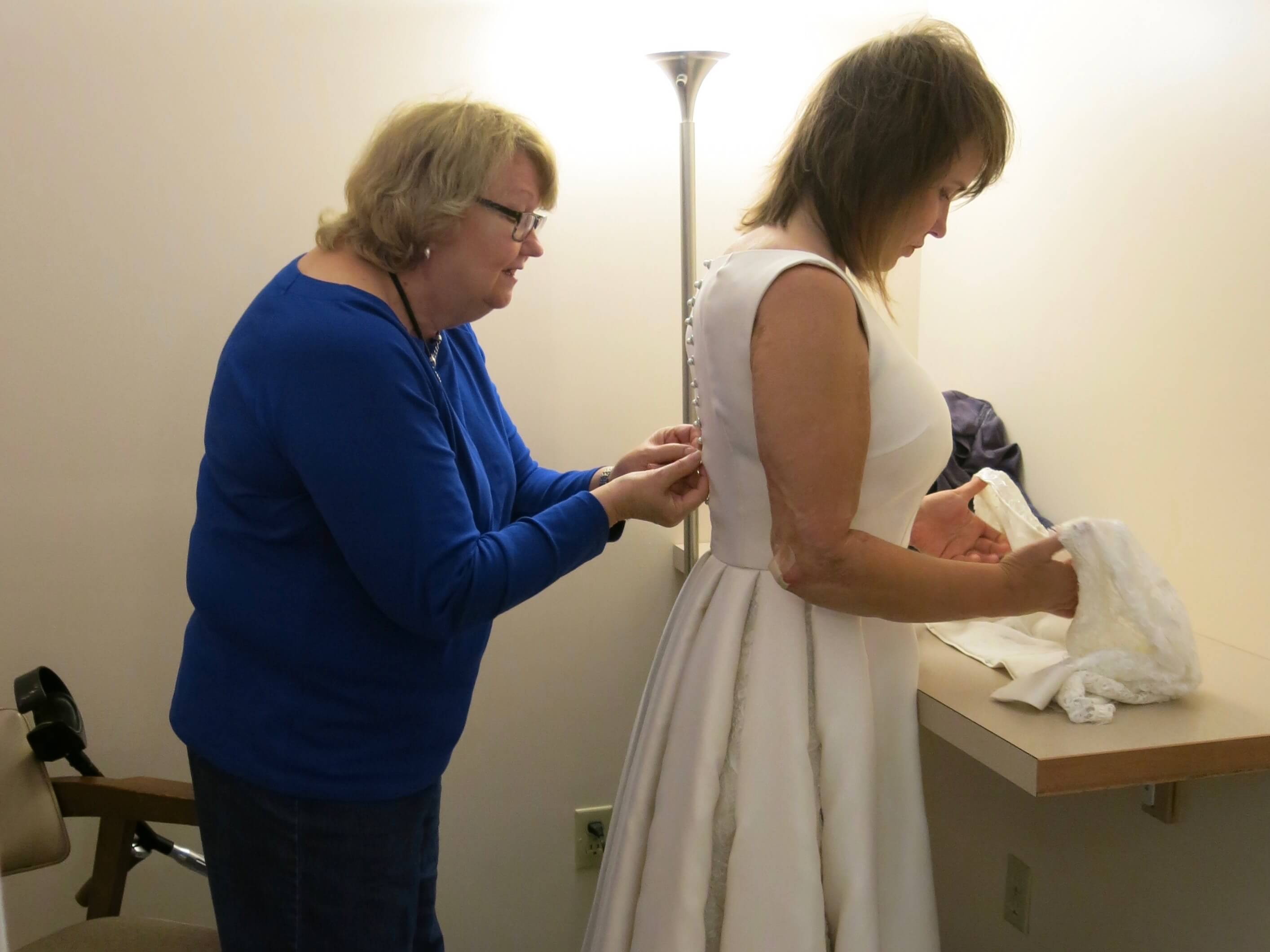 …and even more practice as the lace jacket also loops over each of the same functional buttons!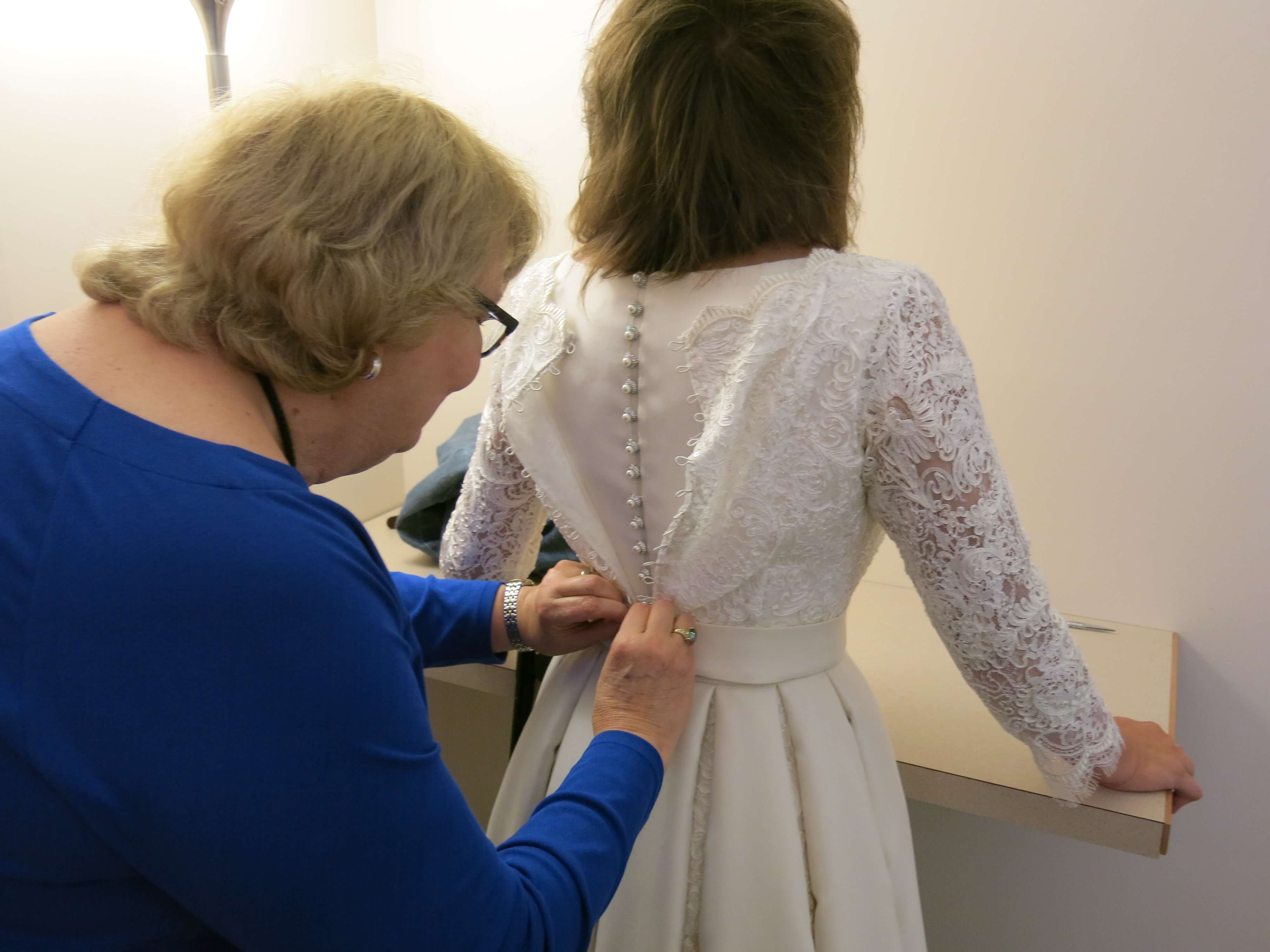 Slow and steady, she did and excellent job!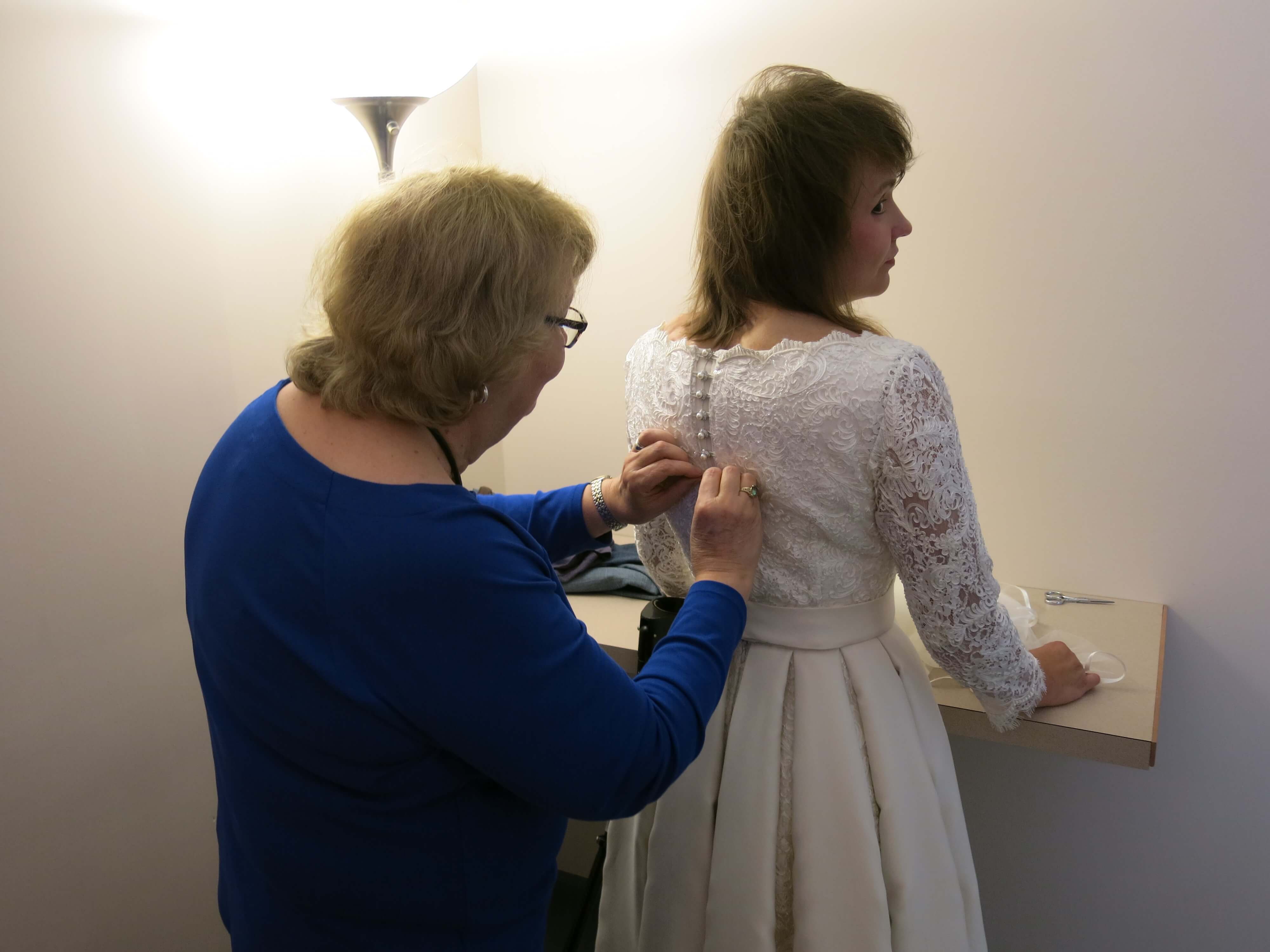 Once buttoned up and wearing her veil (kinda askew), Deborah emerged from the dressing room in her completed couture custom wedding dress for the very first time!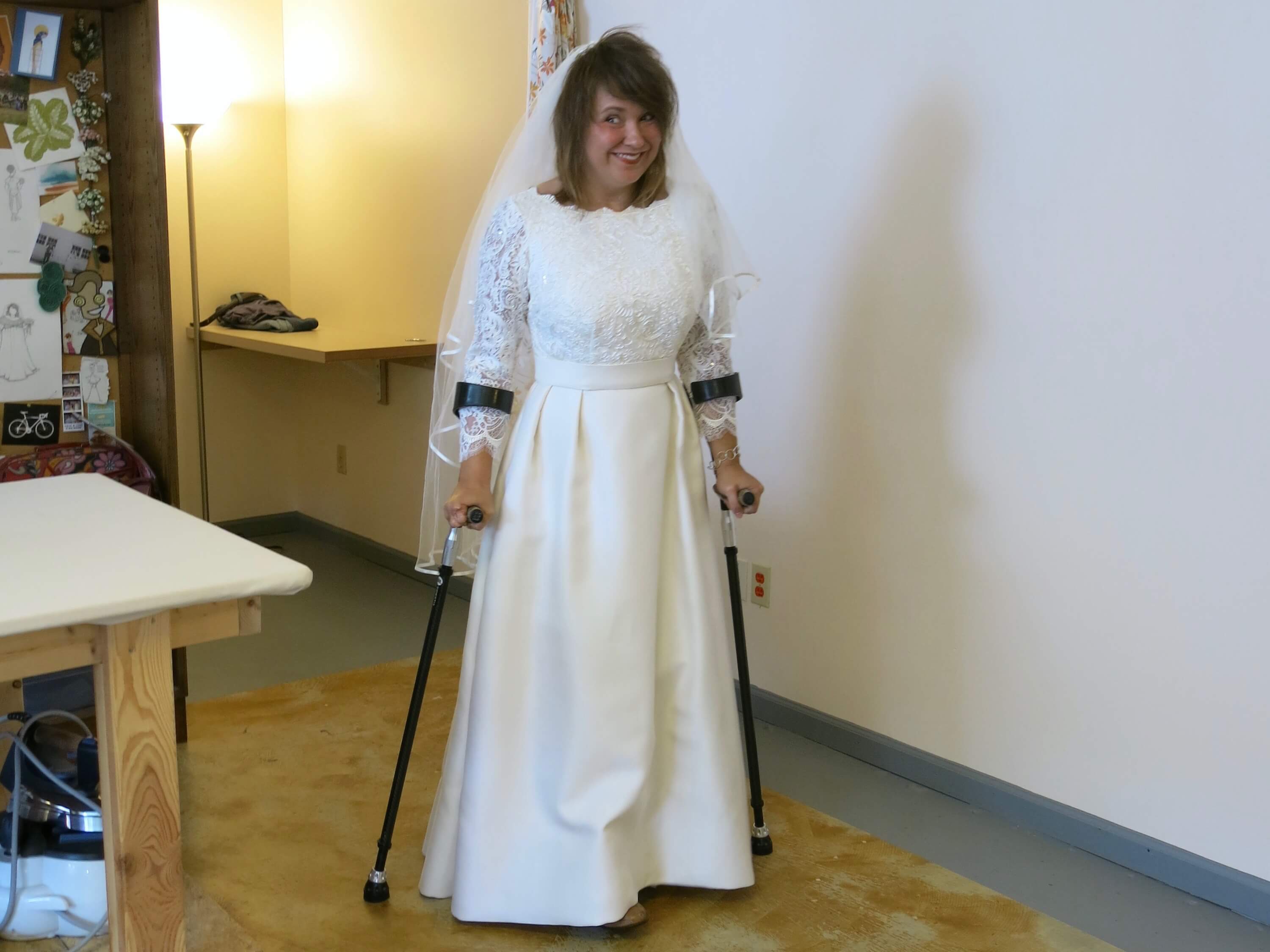 Mom worked on the veil a bit as Deborah's smile beamed through!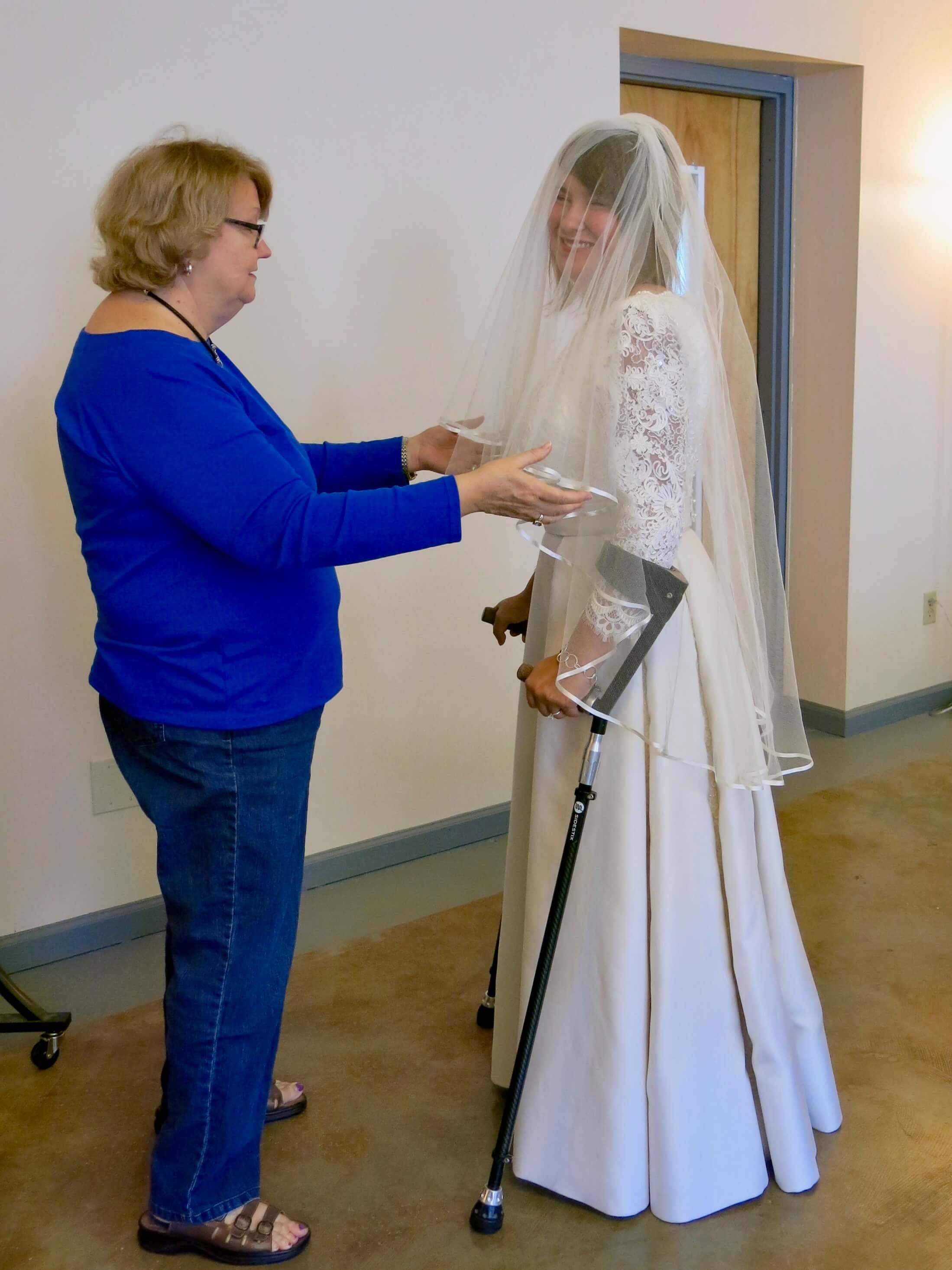 Ahhhh…. so gorgeous….
The lack of photos from our final studio visit may have been because there were so many tears in my eyes…
After finalizing the paperwork and carefully hanging the dress in a natural fiber garment bag, Deborah took it away with her…
and I quietly folded up all the patterns and mockups and samples to be filed away…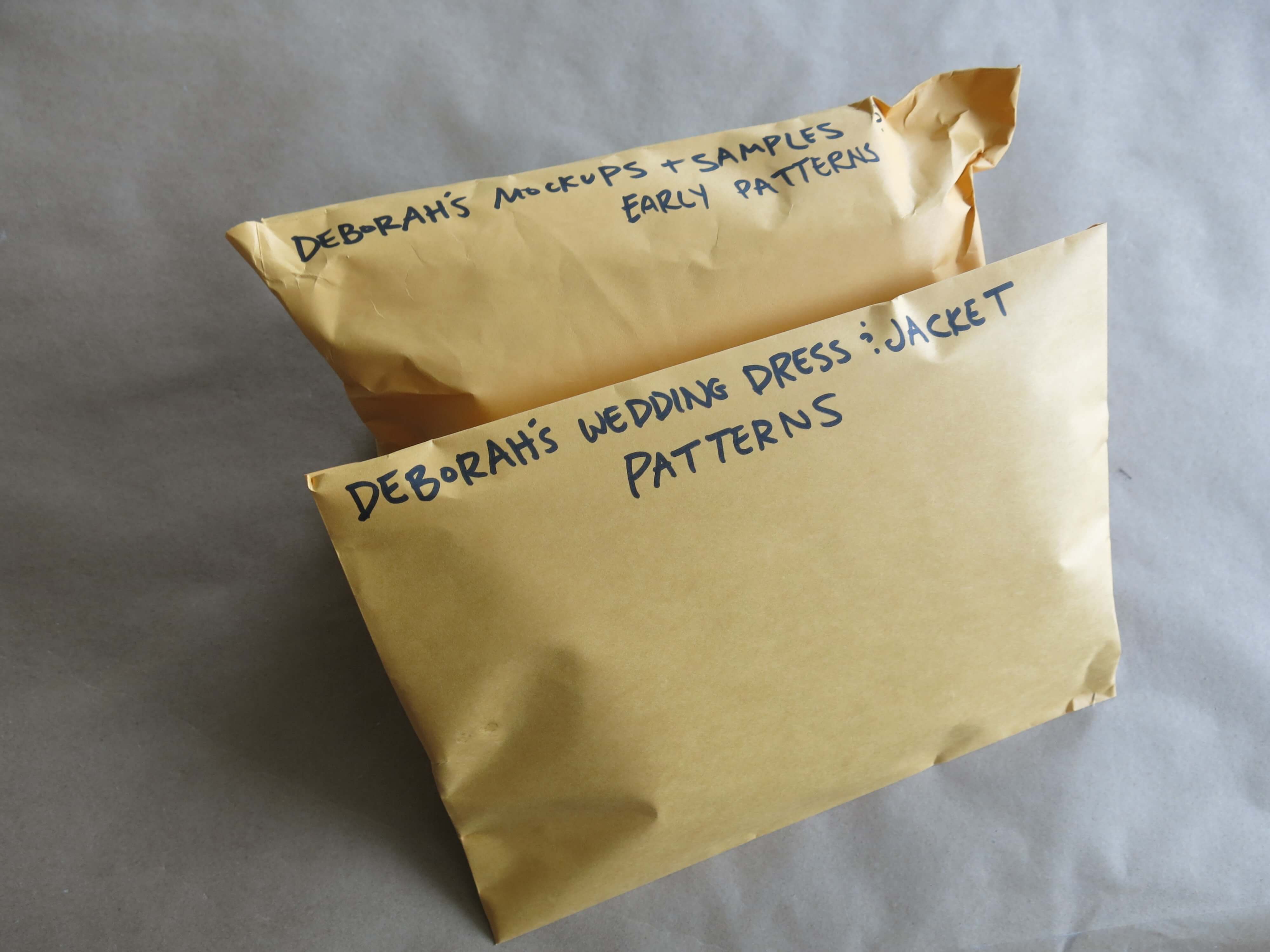 It is always bittersweet to send off something that has become such a part of your life for so long. But it is spine-tinglingly thrilling to know that all the hard work will be providing beauty and comfort to a phenomenal woman on a very special day.
NEXT POST: The one you've been waiting for…. DEBORAH'S WEDDING DAY!