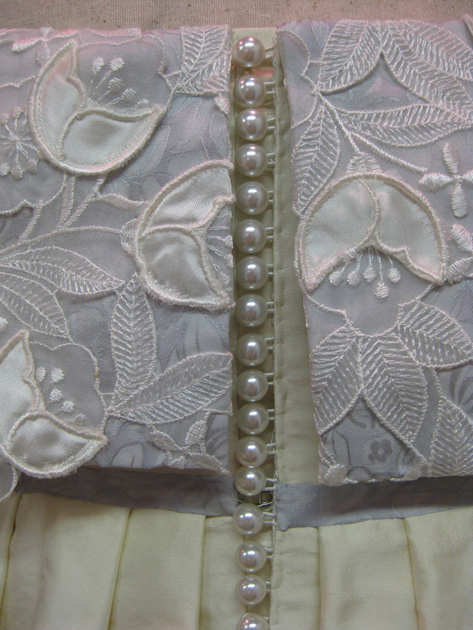 Here's just a quick snapshot of the back of Greta's dress featuring the amazing Sposabella and Jaquard collar, the pearl buttons, and the pleated Ivory Silk Shantung.
I just packed up the finished dress (!!) for our Final Fitting/Delivery and Fashion Photo Shoot this weekend!  I have been so busy creating this stunning dress for Greta for the past few weeks that I haven't had a moment to stop and write about it.
But never fear, dear readers, I took a lot of photos during the process and I should be able to catch you up really soon!