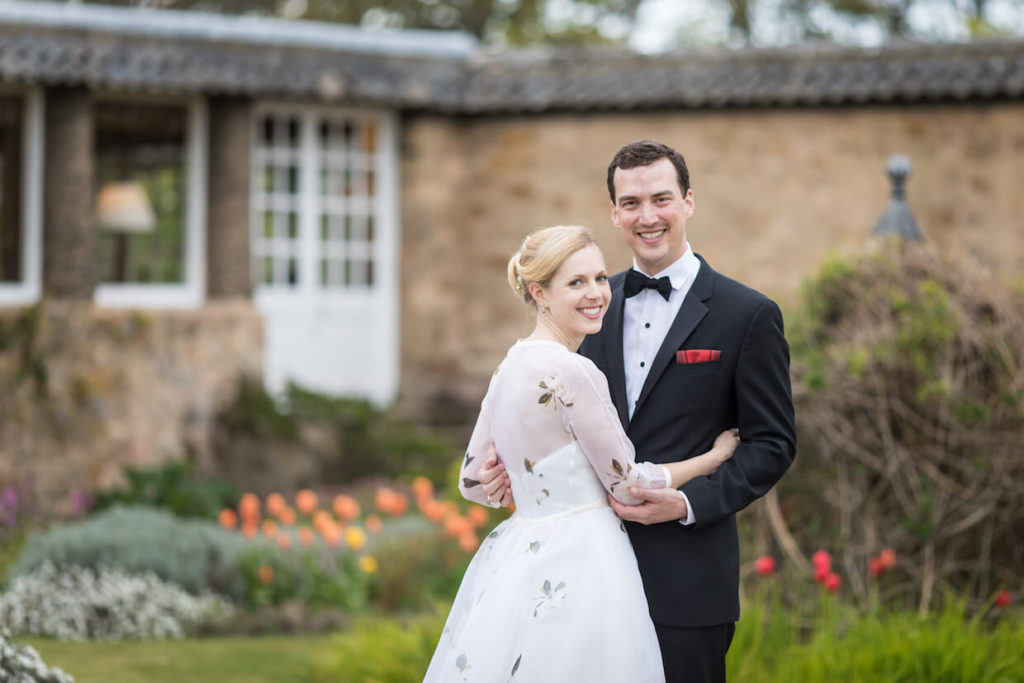 It's finally time to share about Cameron's wedding day! YAY!
Cameron and Max married last Spring in Scotland at Greywalls, an old country home on the coast near Edinburgh. The couple had visited before, absolutely loved it (I think you'll see why), and decided it was the perfect place for a small wedding ceremony and reception (with a local celebration in North Carolina, after the honeymoon.)
It was such an honor to work with Cameron to create her one-of-a-kind custom wedding overdress. Though I could not attend the destination wedding, Ryan White Photography was there to capture the day. There were so many breathtakingly beautiful photos that it was super hard to choose what to share! So prepare yourself for a crazy amount of favorites from getting dressed, to the first look, through the ceremony and the reception…
Let's go!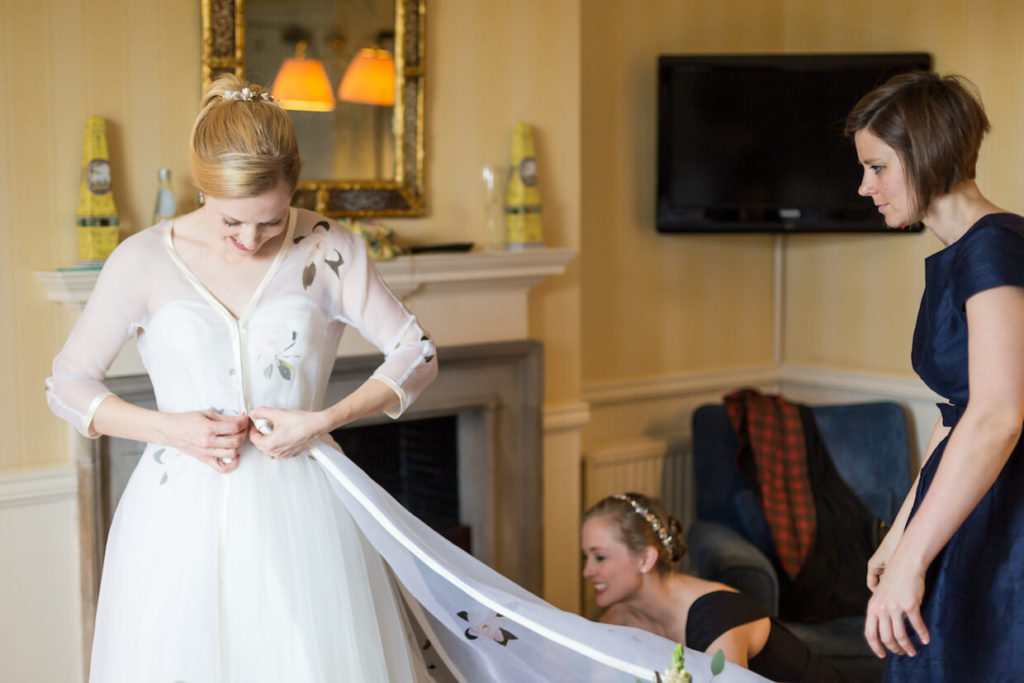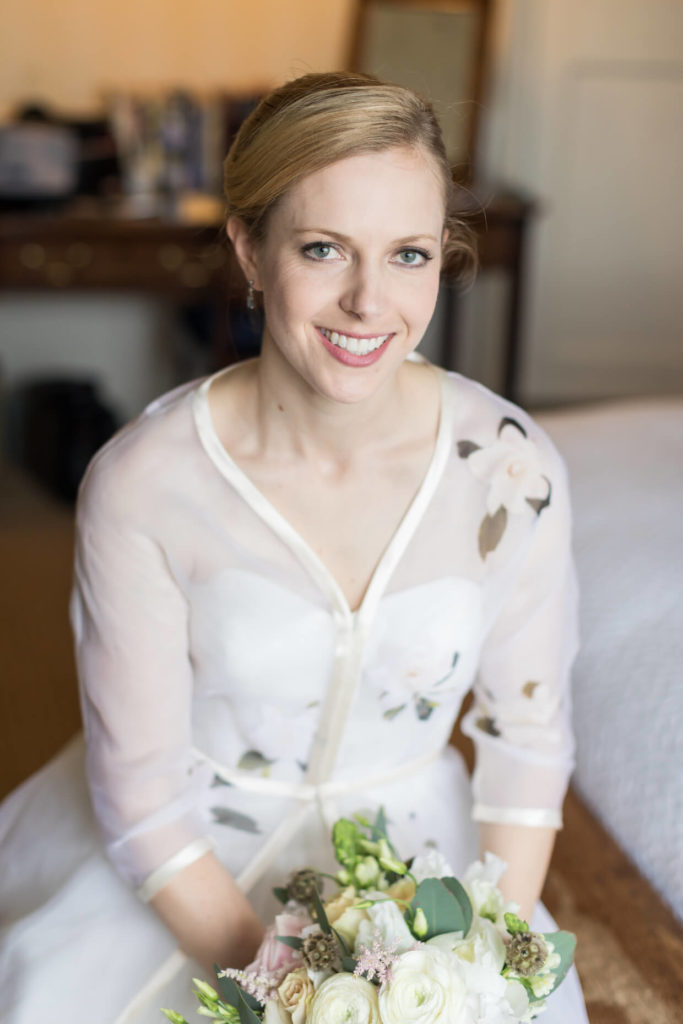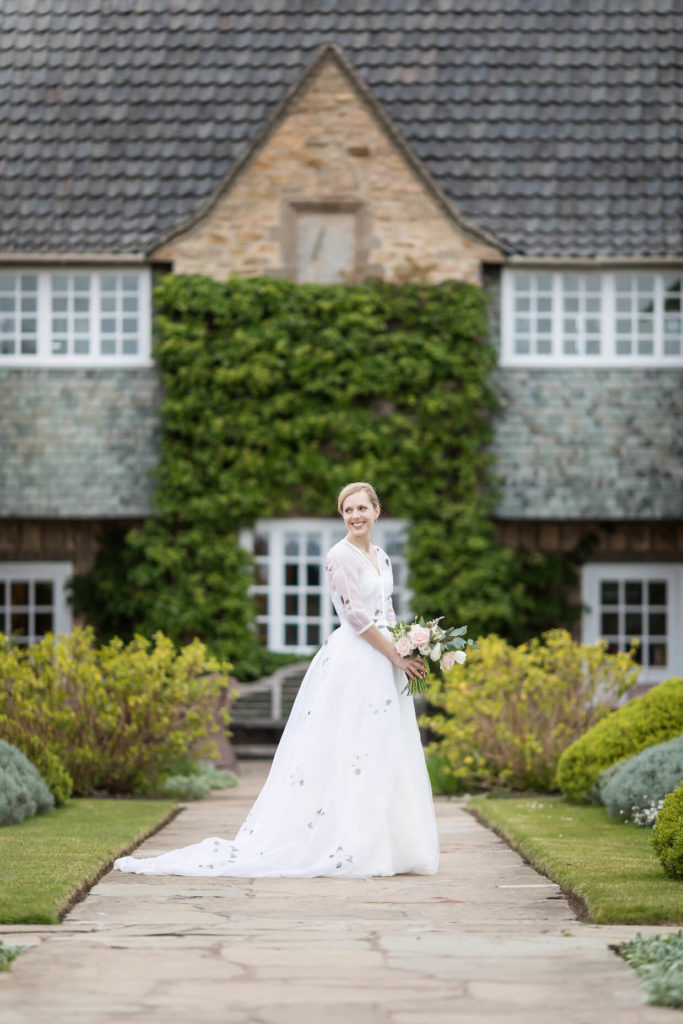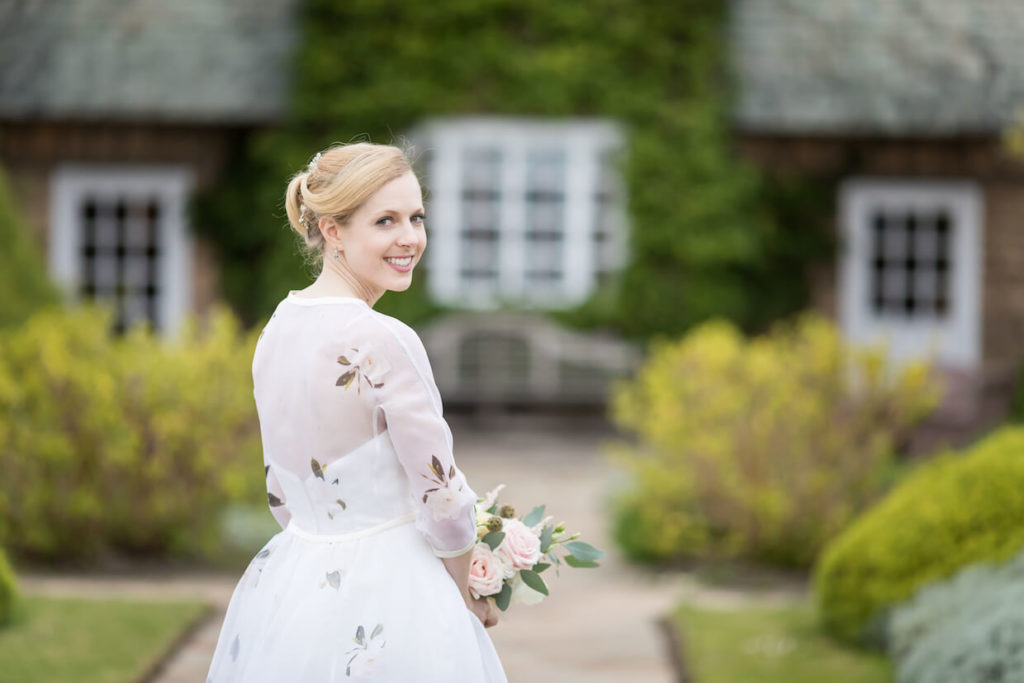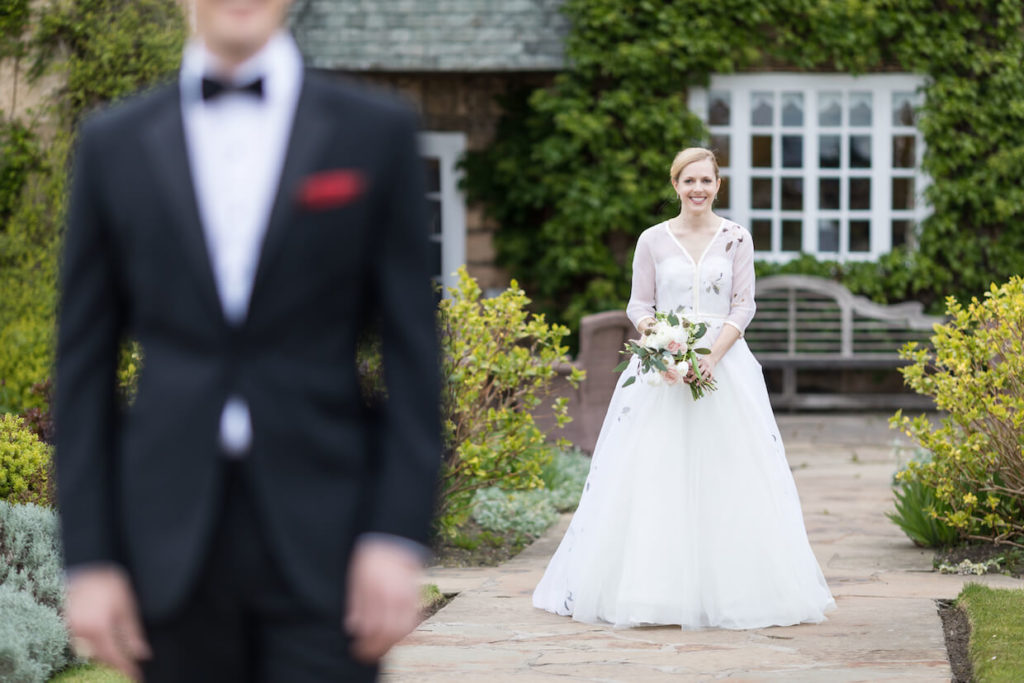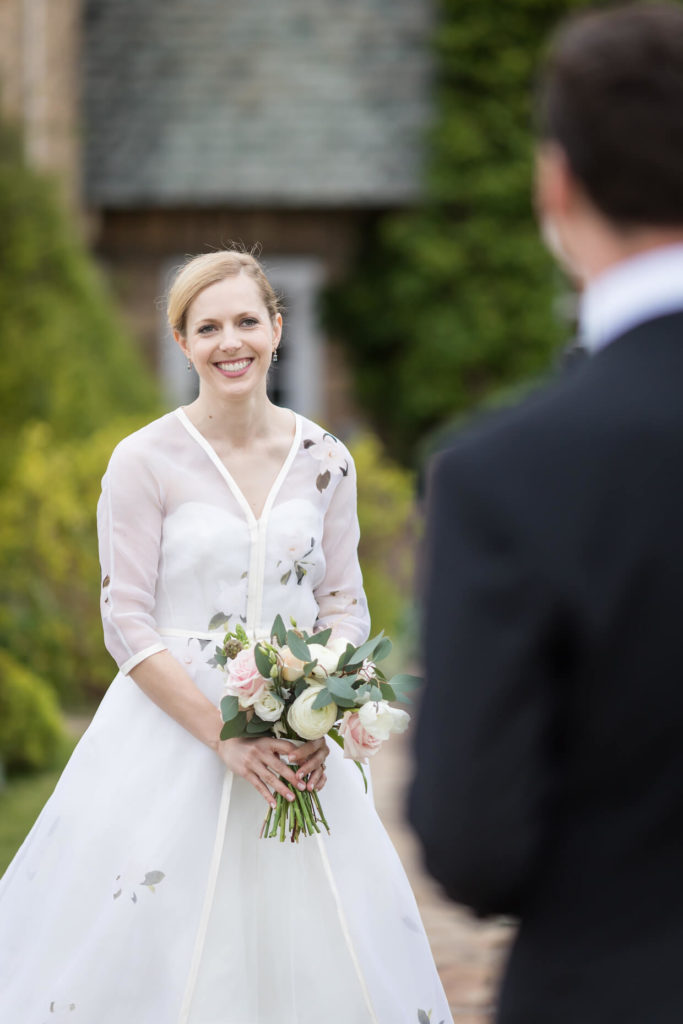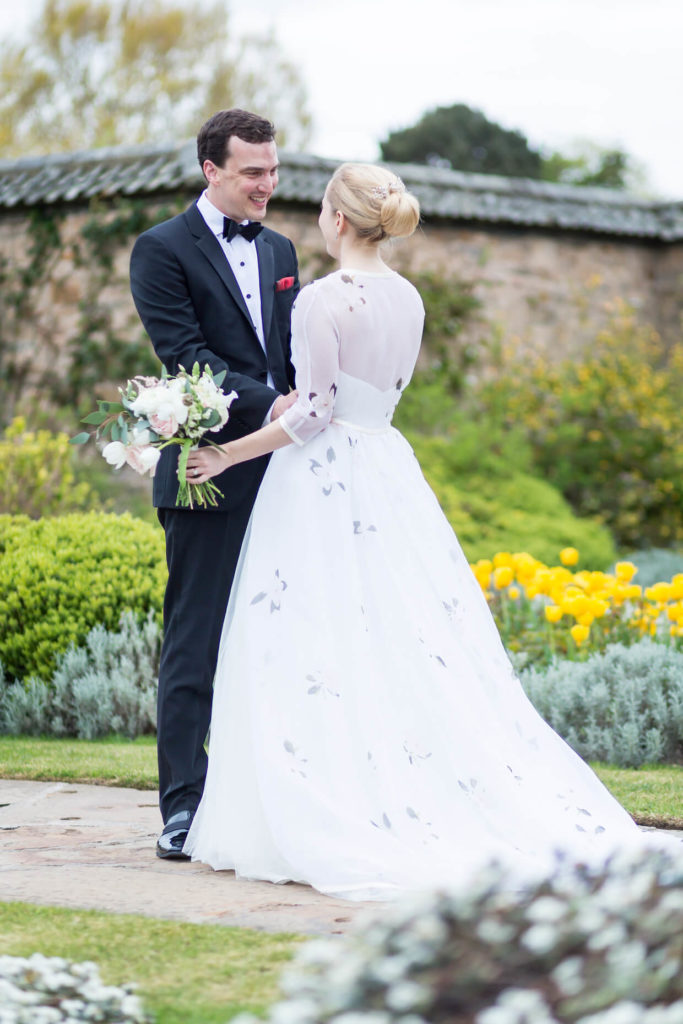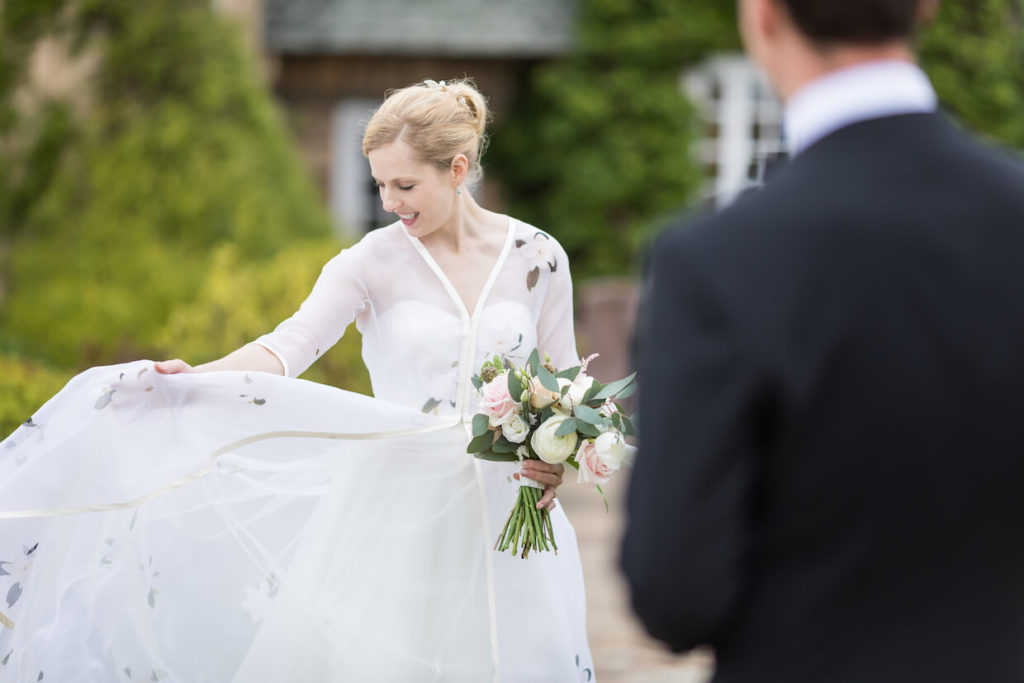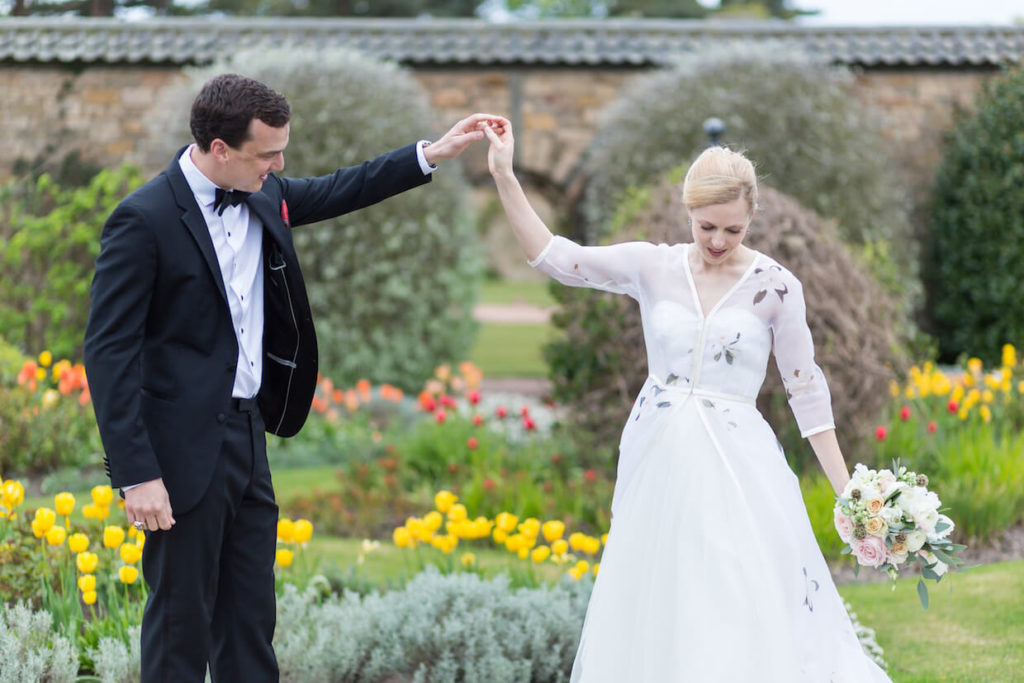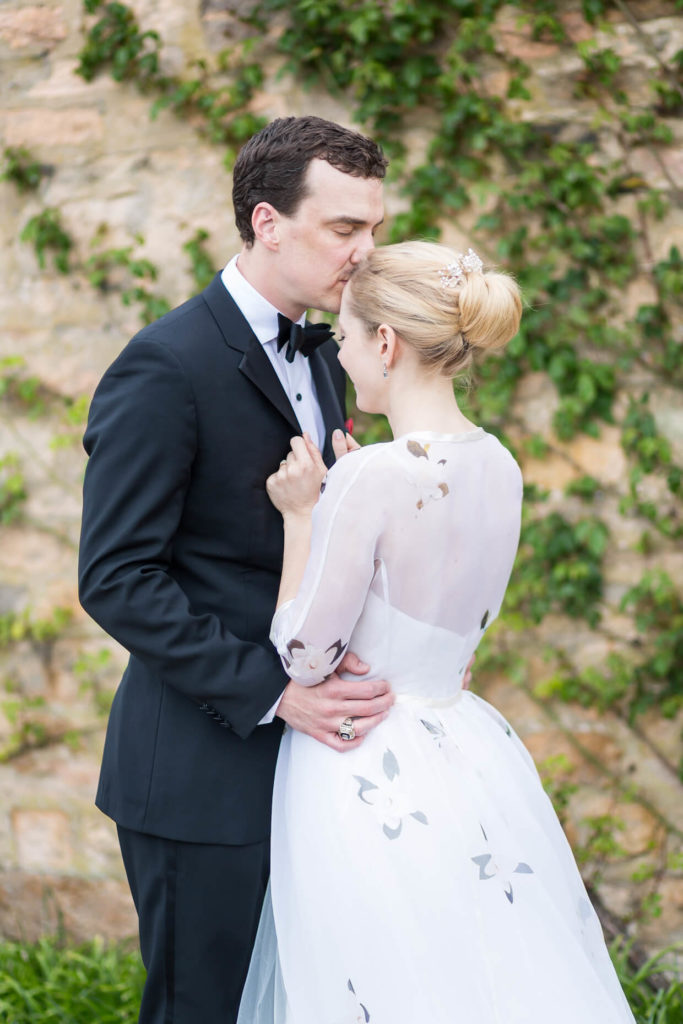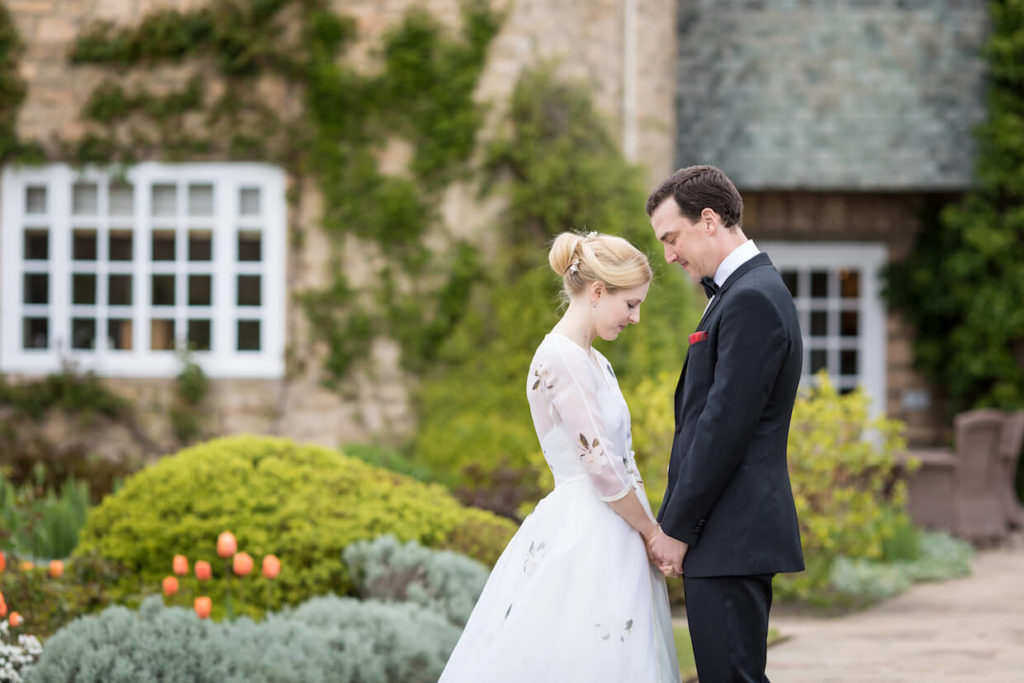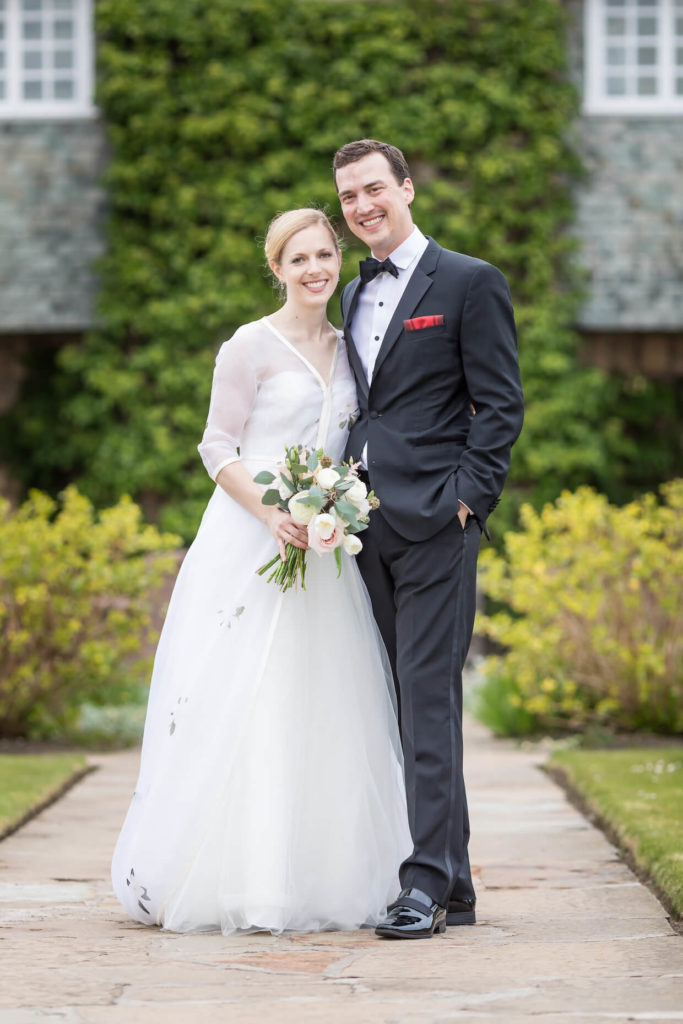 Brooks Ann is absolutely incredible.

I hoped to wear a dress similar to the gown my grandmother wore in 1949, but I couldn't find anything like it in stores. From our first contact, Brooks Ann was wonderful–knowledgeable, practical, up front about the process and costs, flexible when it came to the design, and excited to help me create my vision!

Brooks Ann is a great listener, super creative, and so skilled at taking what's in your brain and putting it on paper and then fabric in a way that will actually work! She also went above and beyond for me–when we couldn't find a fabric that we loved, she found a custom fabric company and worked with them to create the perfect sheer floral silk! Her skills are beyond anything I've ever seen. She thinks through absolutely every detail.

The multiple fittings were so much fun and the fit and look was even better than I ever dreamed! I could not be happier with my custom dress! If you want something a little different or just want the custom experience, go to Brooks Ann Camper Bridal Couture! She's a delight to work with, plus her results are stunning, perfect, and so special!

-Cameron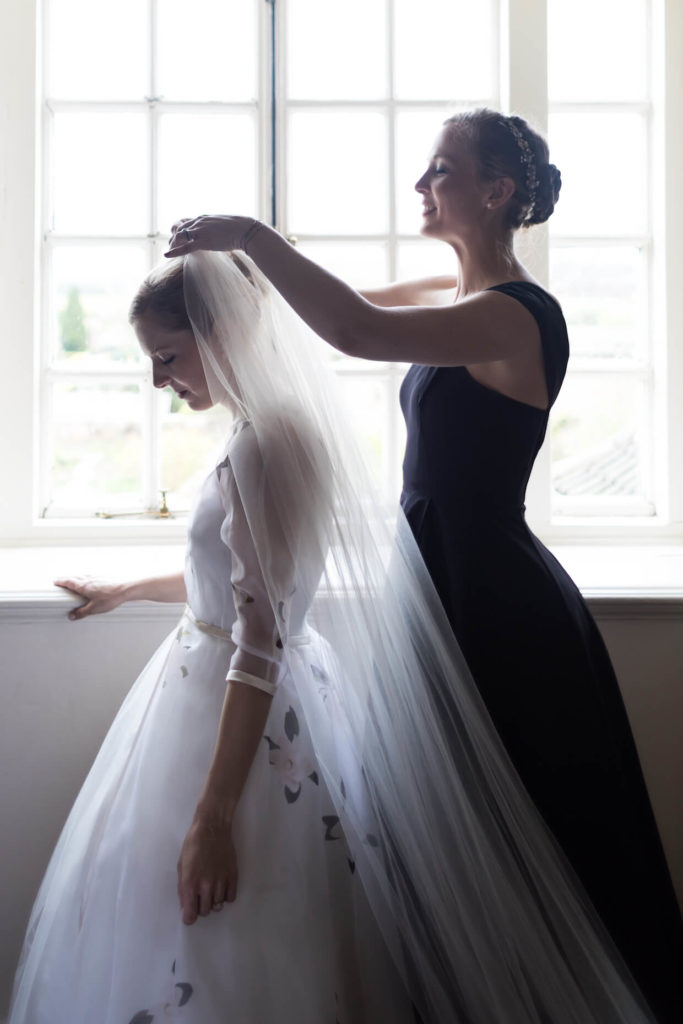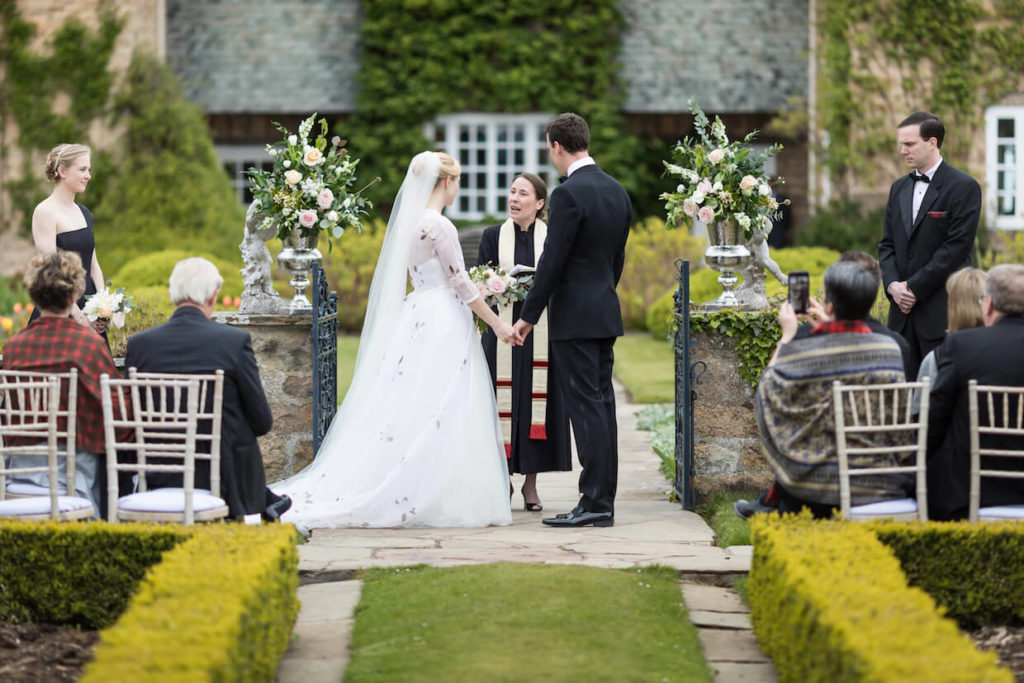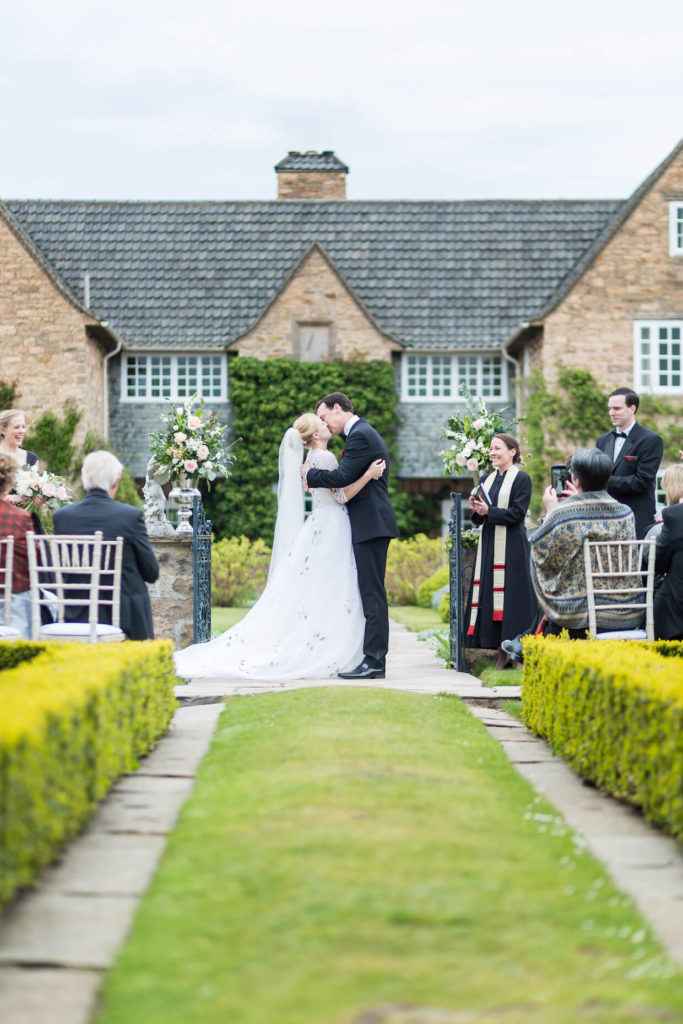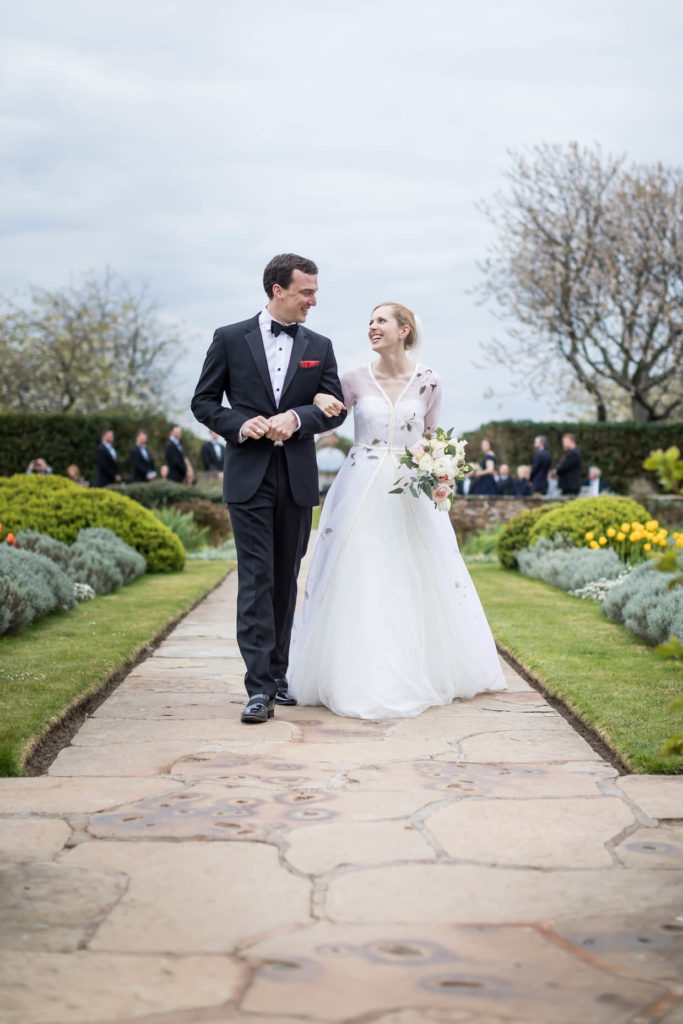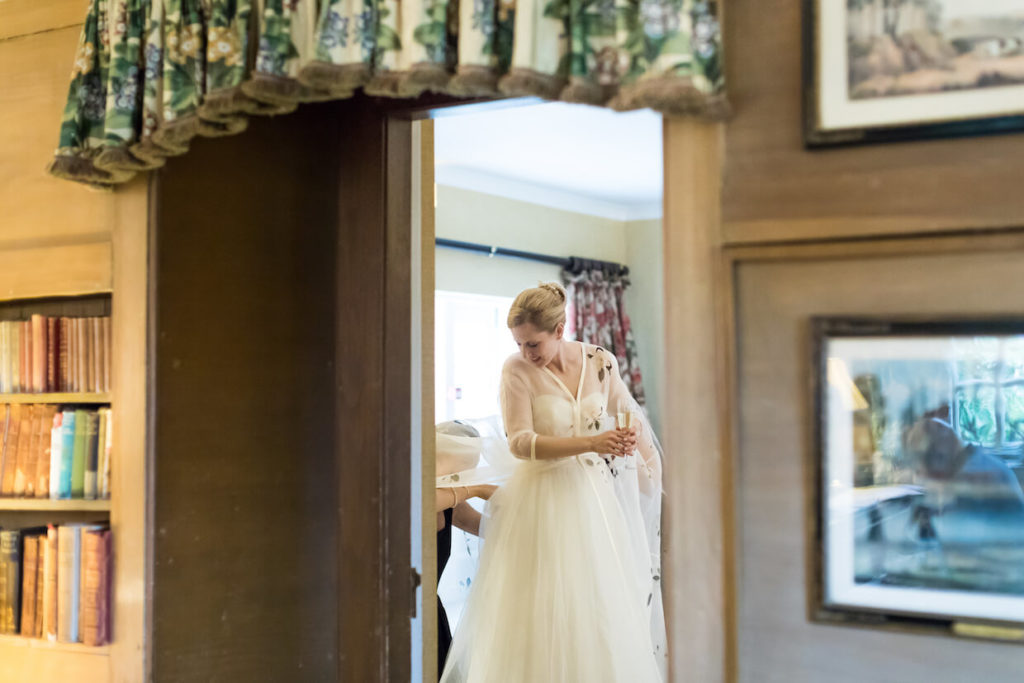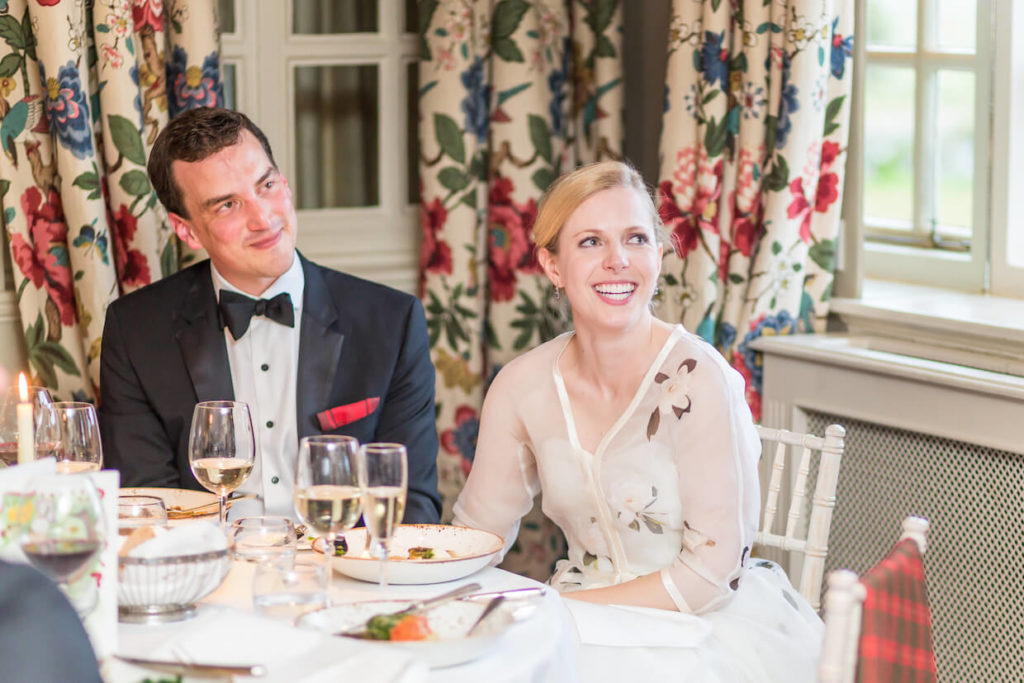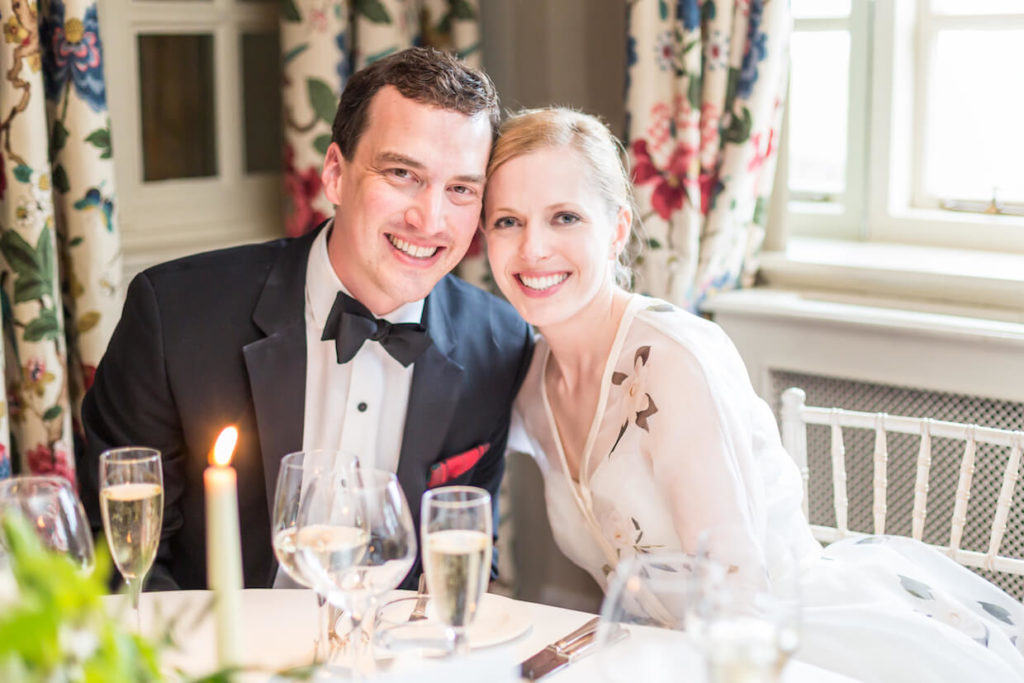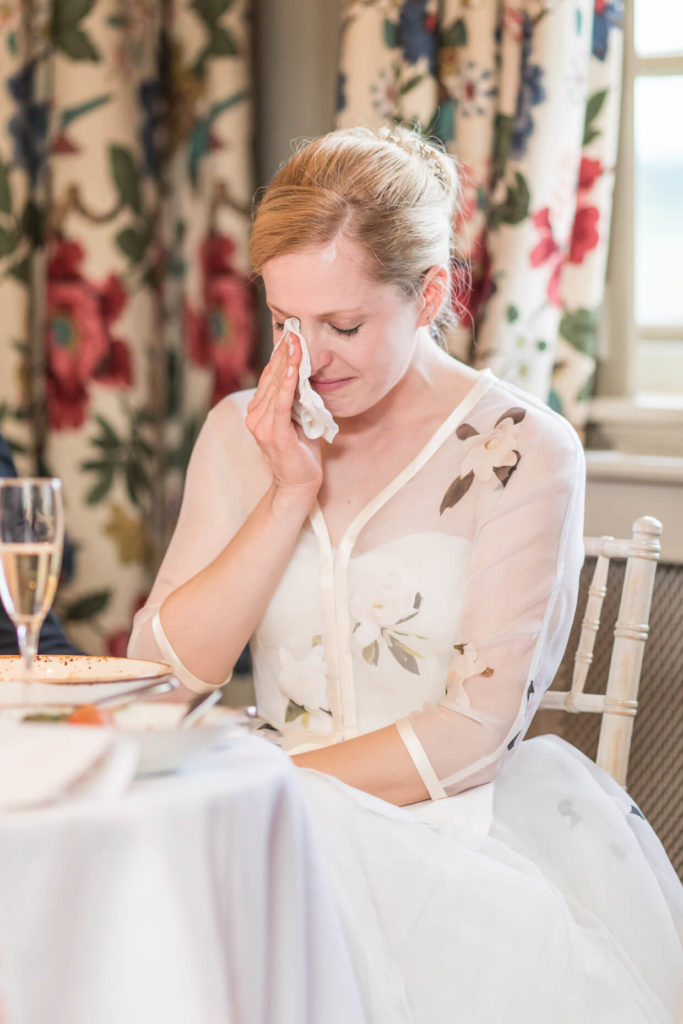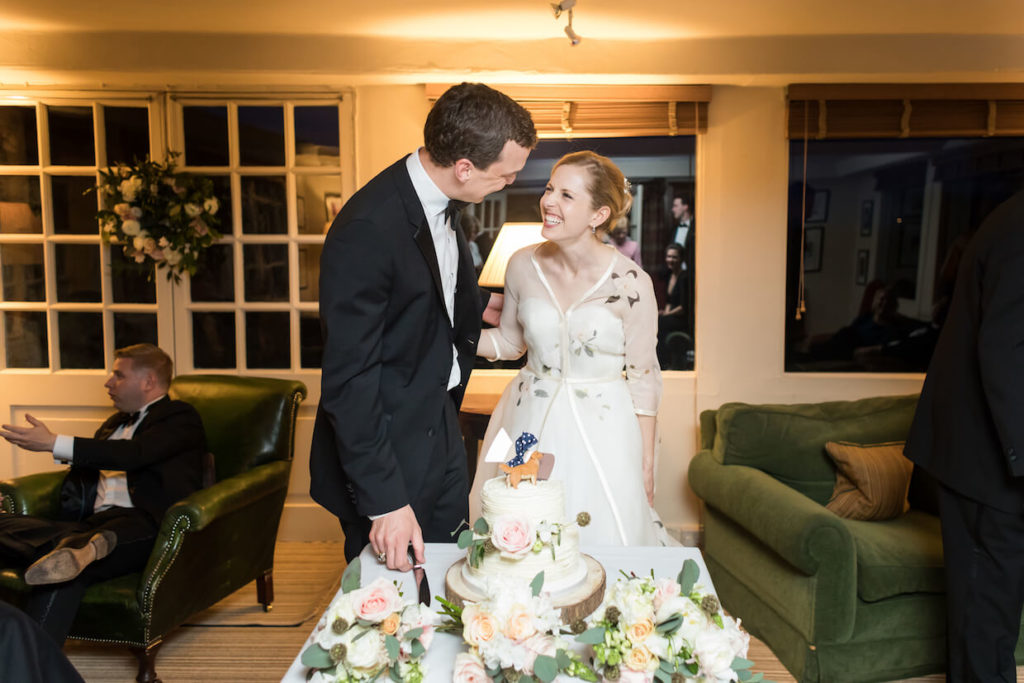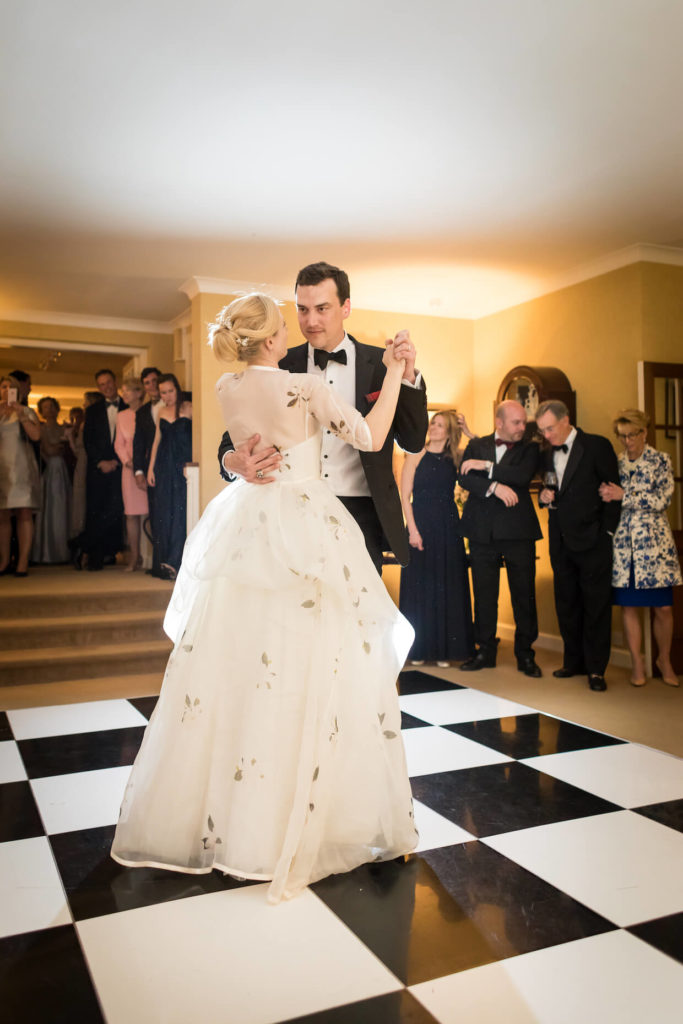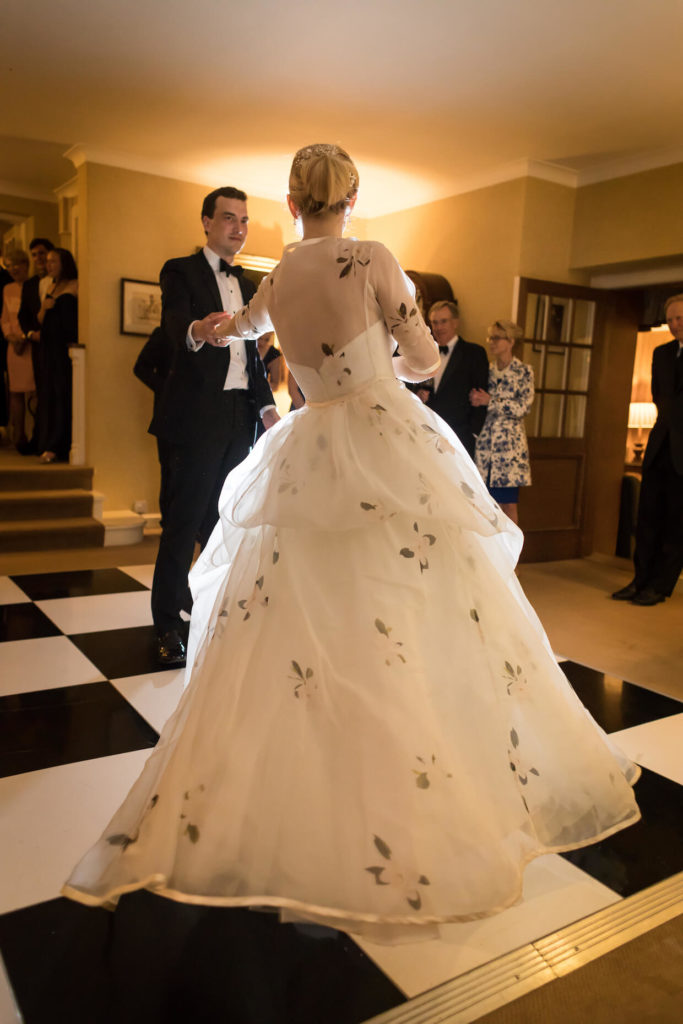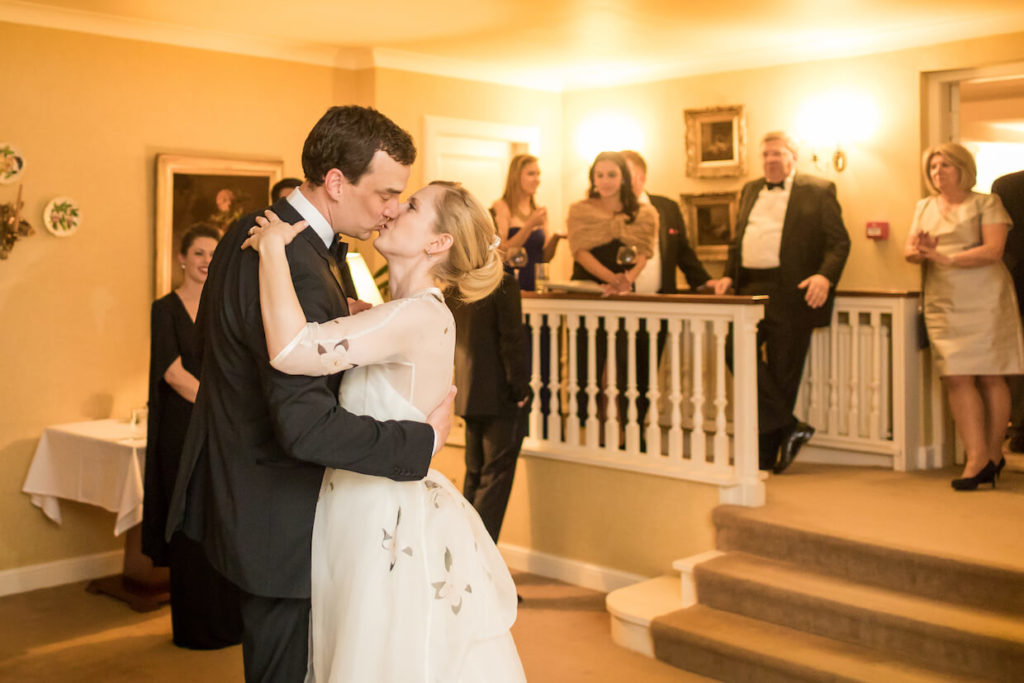 I'm not crying, you're crying… Okay maybe I am crying just a little…
After working with Cameron for so many months on her custom wedding overdress, it is absolutely thrilling to see the bride looking so radiant on her wedding day.
Here's my original wedding dress sketch- next to what it became!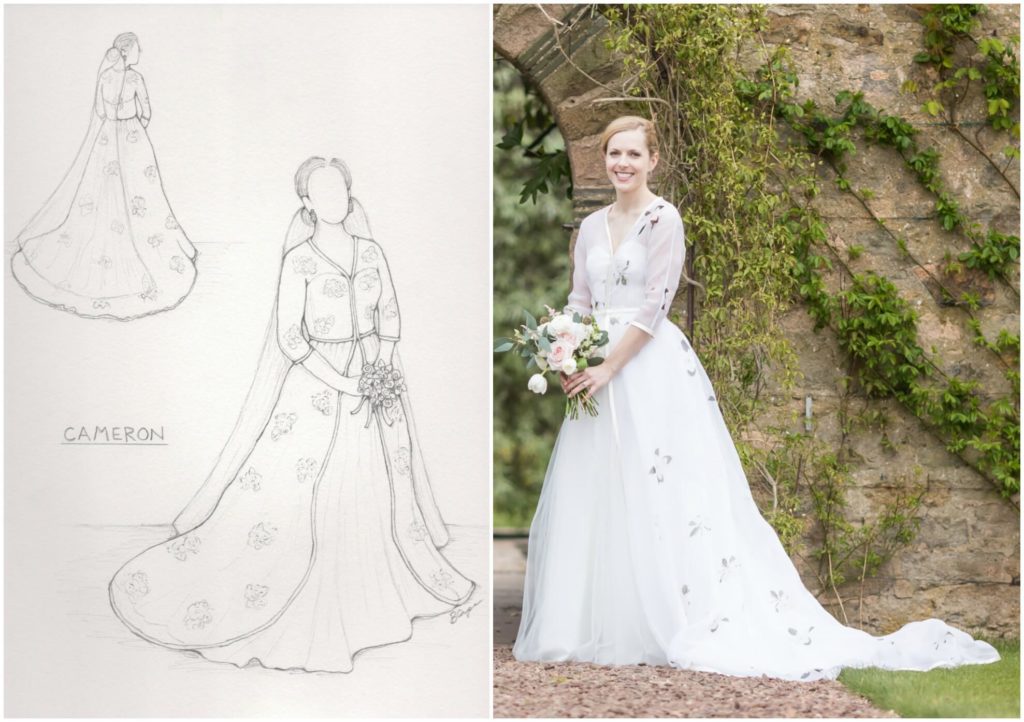 To follow our journey together and "behind the seams", check out all the posts that led us from our first introduction to this wedding day post!

New Bride Blog Series: Creating with Cameron!

Cameron's Design Consultation and Wedding Dress Sketch

Draping and Patterning Cameron's Overdress

Custom Printed Fabric for Cameron's Custom Wedding Dress

Cameron's First Mockup Fitting!

Cameron's Corrections and Fitting Smiles

Cameron's Intermission: After the Mockup, but Before the Dress

Constructing Cameron's Sheer Silk Skirt

Cameron's Cut-in-One Silk Sleeves

Fitting-Ready Finishes for Cameron

Photo Shoot and Delivery Day for Cameron's Custom Wedding Dress

all leading to this Wedding Day Post!
It all started with a little inspiration from Cameron's grandmother and her 1949 Dior wedding dress. Seeing the two together, with similar smiles, makes my heart leap!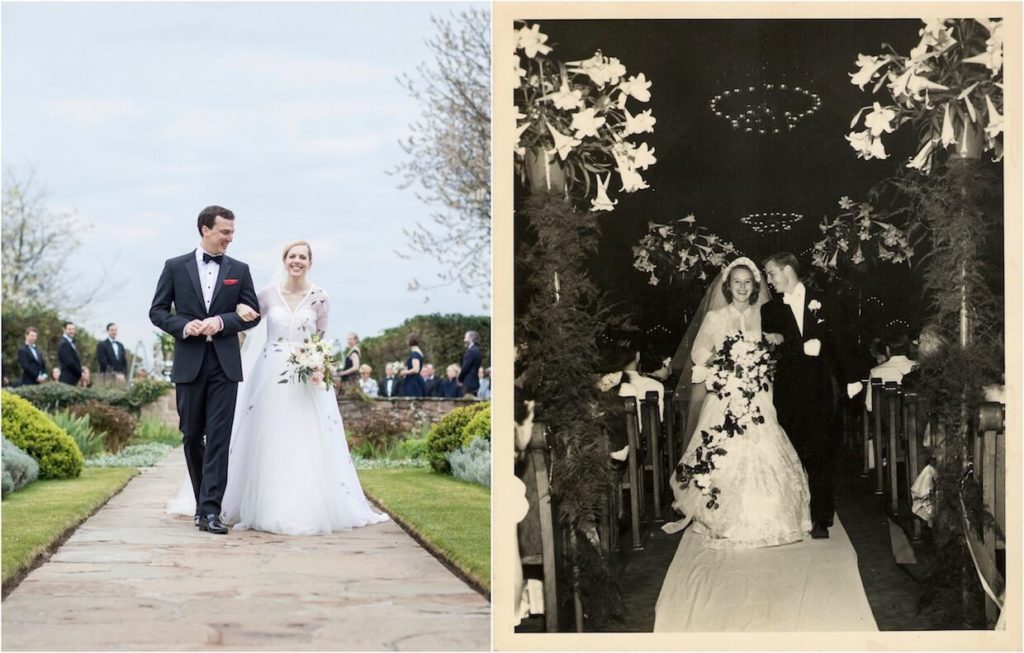 Can't get enough? An interview with the couple and a whole lot more gorgeous wedding day photos can be found on Scotland's wedding blog "We Fell In Love":  http://www.wefellinlove.co.uk/blog/2017/09/13/old-fashioned-elegance-meets-modern-chic/
Also, keep following along! I'll be back to share my process creating the dress that I made myself to wear to Cameron's local reception and pics from the party!
(And I've got another bridal blog story to tell! After a short break, I'll start this whole process over again with a new custom wedding dress for a beautiful bride named Deborah!)
THANK YOU SO MUCH FOR FOLLOWING ALONG! I've really enjoyed sharing my couture process during Cameron's bridal blog series and getting to know a lot of you through your comments, emails, my free newsletter, and on social media. Please keep in touch and let me know what you think! YAY!
Congratulations Cameron and Max!
NEXT POST: Wild Card! I've got several post ideas that I've been eager to share, so even I will have to wait and see what comes next! Have ideas for topics you'd like me to write about before I start a new bride series? Let me know!
SaveSave
SaveSave
SaveSave
SaveSave
SaveSave
SaveSave